Over the past several weeks the Legislature was stumbling around the terrible fiscal cliff. Nothing happened, and they are still just a few steps from the ledge. They have their reasons, I guess, for whatever they did nothing about. They have to explain themselves to their constituents.
There is talk that to come up with a billion dollars in cuts if Louisiana falls off the cliff, the state probably will have to scrap millions of dollars from higher education, along with millions more from the super-popular Taylor Opportunity Program for Students, or TOPS, program. TOPS gives the legislators heartburn because it's a meat-and-potatoes issue for upper middle income and rich people.
Of course many poor and middle class students benefit from TOPS. But for well-to-do kids, TOPS provides the extra silver slippers.
You will see parents and students who are concerned about TOPS coming to the Capitol to complain about cuts to the educational programs. But pulling their coattails and wearing out their cellphones will be apartment, condo and restaurant owners.
 Here's why:
The TOPS program began in 1998 with about 23,600 students. A recent tally shows that around 51,000 benefit from the program now.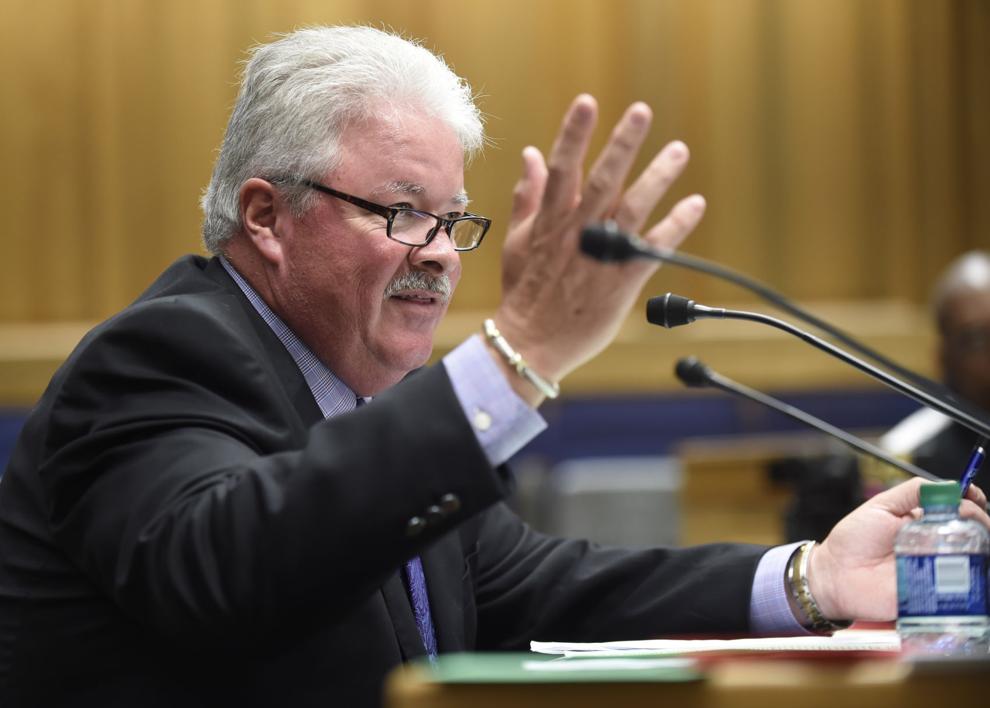 Developers and restaurant owners took note of those growing numbers of students heading to college with a little more bankroll. Businesses figured they could invest and make some money on these students.
Over the past several years, we have witnessed a surge in the growth of apartments, condos and restaurants near many of our college campuses. Just look near LSU. There is everything at the north and south gates of the school. There are nice condos and apartments, along with restaurants selling a lot more than Cajun, south Louisiana delights and pizzas.
My hunch is that students, especially the upper middle-income and really affluent ones who received TOPS have headed to the off-campus apartments and flocked to the restaurants.
True, there are students who would be excited to live away from campus, anyway. But getting TOPS has to make that decision easier.
I don't buy this argument that without TOPS, a lot of students will be headed out of state. Try looking at out-of-state fees at colleges around the country. The costs are astronomical. But these students will not be the target audience for developers and other businesses near LSU.
What I believe is that virtually all of those students will enroll in Louisiana schools, but that they might be a little slow to drop thousands of dollars on an off-campus apartment or condo.
And a school meal ticket might not be so bad if you had to budget a little bit more. A lot more students would find those snazzy condos, with their big expenses, might not be so attractive as they are now.
And, it probably wouldn't help the condo business if a lot of the TOPS money or other funds were needs-based scholarships to deserving students who just need enough money to close the deal for tuition.
Trust me, I think there will be a lot of legislators spinning tales of horror about what the cuts to TOPS will cause to our higher education system. And, to a degree, they will be correct.
But, many of them will be speaking loudly for business owners who have invested in all those fast-food joints, bars and apartment buildings near Louisiana college campuses. They will be feeling a little nervous because a severely cut TOPS could be devastating for business.
So, it won't be the total dedication to education that moves legislators to save TOPS. We will owe it to the survival of po-boys, oysters and fancy two-bedroom condos.
Email Edward Pratt, a former newspaperman who writes a weekly Advocate column, at epratt1972@yahoo.com.