It started out as an easy assignment for my church: Cobble the 100-year history of New St. John Baptist Church from photos into a video.
It was suggested that signpost days of the church's history be intermingled with periods of historic significance in the lives of African Americans in Baton Rouge — all for a 5-minute video.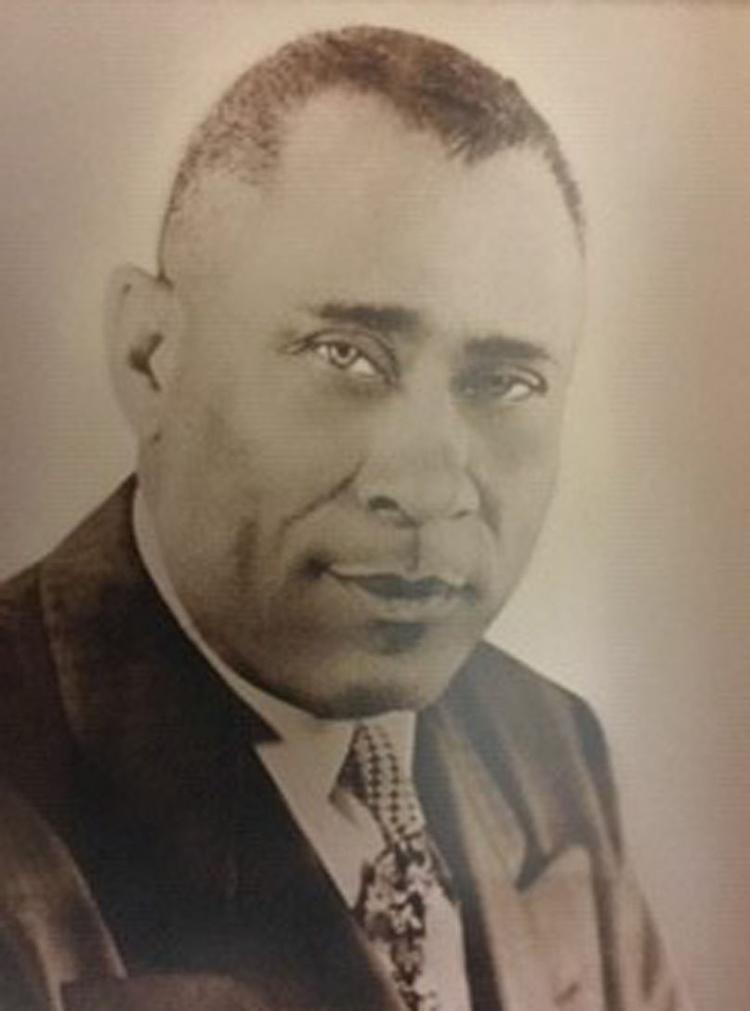 What followed was a bumpy road of emotions, from sadness to anger to joy. It turned into something the young members of the church needed to see.
I drew on help from church members, the internet and public library.
A 1919 photo showed a tiny building that a few dozen people rented to hold church. I was struck by another photo from the period of an African American man, who appeared to be in his late 40s or early 50s, selling cups, bowls and the like on the side of the road.
At first glance, it seemed a boring, faded black and white photo. Then I thought about it. This man was an entrepreneur. More amazingly, given his age, he could have been the child or grandchild of slaves. If he was in his 50s, he could have been a slave child, and, there he was, a businessman. Amazing.
Two years later, the congregation that would be New St. John decided to build a church. Black protestant churches were springing up throughout Baton Rouge at the time. How this one came about was quite interesting. An old, tattered donations tally sheet showed folks pitching in $1 here, $2 there and a couple of people with a whopping $10.
The contributors were probably maids or worked in other low-paying menial jobs. Their seemingly meager contributions were surely major hits to their budgets. That some of them were probably former slaves or children of slaves can't be expressed too often.
In the end, the contributions weren't enough. Construction ceased. What happened next was astonishing. Two members of the little congregation mortgaged their homes to raise the rest of the money.
A librarian, helping me in gathering information and photos, was stunned when I related the story to her.
My guess is that the practice of mortgaging homes may have been a staple in the black community to build churches.
Just as the new church was literally getting off the ground and focusing on Sunday school and assisting children with reading came the construction of McKinley High School in south Baton Rouge. It sparked an education tsunami for black children.
During the late 1920s through the early 1950s, black children came by train, cars, buses and even by ferry, from homes in West Baton Rouge, Point Coupee, Livingston, Iberville, Ascension, the Felicianas and other parishes for a chance to finish their formal education.
A few years ago, a woman told me about getting up at 4:30 a.m. to be driven from Livingston Parish to a place in East Baton Rouge Parish where a bus would take her and others to McKinley.
Then as the church expanded to two, two-story buildings in the 1950s and early 1960s, those changes came along with the famous boycott of the city's bus line to improve seating conditions and respect for black riders.
That period also represents a time when the Baton Rouge government decided to shut down all nine public swimming pools paid for by citizens, including African American taxpayers. Closing the pools was a way to avoid integrating them. The City Park pool was less than two miles from the church.
Toward the 1970s and beyond, adults would contribute dollars, dinners would be sold and raffles would be conducted so that money could be raised to improve the church and to take children on educational trips that alone, their parents would never have afforded.
During these years, Baton Rouge saw African Americans play major roles in city government, education and in business.
As I was completing the collection of photos for my video, a couple of the librarians had become interested in what I had stitched together. It was clear that one or two them, if they were from Baton Rouge, were seeing a history of the city that probably never appeared in their history classes.
I hoped that the young adults and the children of my church who saw the video got an understanding, of the significance of being part of something that has stood for 100 years. More importantly, perhaps they got an appreciation of the perils and tough times endured by their parents, grandparents and great-grandparents to fulfill a dream.
Email Edward Pratt, a former newspaperman who writes a weekly column for this newspaper, at epratt1972@yahoo.com.