Crushed for time over the past week, I didn't focus a lot of attention on the president's State of the Union speech. Like the threat of bad weather, I knew this thing was going to happen, that I would be agitated by it, and there was nothing I could do about it
So, when I finally sat down on Tuesday night to listen to the most mediocre orator in the history of the U.S. presidency (He would love the "in the history of the U.S. presidency" part), I was not surprised. I was vexed, hacked off, and sometimes bemused. President Donald Trump did not disappoint.
At best, it was a nothing burger.
But then my attention turned toward the person Democrats would seat up to give the response. "Live, from Fall River, Massachusetts, we have Joseph Kennedy III."
What? Who?
To say I was thoroughly underwhelmed by the choice would be putting it mildly. I was so nonplussed by the selection that was I was willing to let POTUS skate on his jumbled, jaundiced gibberish.
With all of the up-and-coming young Democrats who are grabbing attention and energizing the party across the country, the Democratic leadership decided to reach back into yesterday to put a young face on an old name.
Look, I know the Kennedy name carries a lot of weight with the party. After all, Joe III is the grandson of the late Robert F. Kennedy. That said, a family name is not what Democrats need front and center right now.
The young fellow didn't do poorly, I guess, the smeared Chapstick glistening on the corner of this mouth notwithstanding. But if Democrats are filling out a dance card, I'm not sure that his name should be on it. The Democrats needed someone in their late thirties to mid-forties who is not part of old Democratic dynasties. Clintons, Kennedys, even Obamas need not apply. (Although, in a dream, it would have been a hoot to hear Michelle Obama meticulously shred the president for old time sake.)
Kennedy's performance wasn't bad. How can we Louisianans forget when the Republicans chose former Louisiana Boy Wonder Gov. Bobby Jindal for a SOTU response? He was a historic failure, dissolving from Boy Wonder to Boy Blunder in about two minutes. He was like a kid riding a tricycle while everyone else was flying airplanes. Bobby's hopes and dreams of being president went poof. That speech sealed his fate, along with some other dumb stuff he did along the way.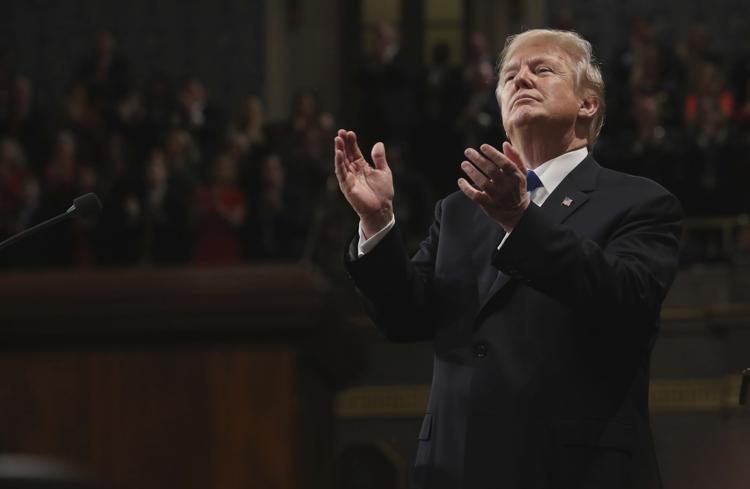 Another point here: Did the Democrats take a good look at the demographics at those recent anti-Trump rallies and at the events where women are turning out by the hundreds of thousands, with many of them saying they are energized to run for political offices in their hometowns?
Note to the Democratic Party: I'm willing to bet that one of your political organizers from New Orleans or Montgomery, Alabama, would have been a more intriguing choice. Think out of the box a little. Think more 2018 than 1992.
I listened to the young Kennedy. He wasn't an awful speaker, but he was a flute player when the Democrats need a trumpet player. What a missed opportunity.
I also looked at where Kennedy was speaking and the racial makeup of the audience there. The virtually all-white audience in the hall looked like a Trump rally poster. Where were the people of color? Fall River, though located in liberal Massachusetts, is about 83 percent white.
It's the optics. That's why Trump makes sure "my African-American" (Remember that?) is seated somewhere within camera angle behind him when he speaks.
While the choice of the person selected to give the response to the State of the Union speech will not decide this fall's elections, the decision to grab the past by the stodgy Democratic leadership is a bad sign that the party leadership doesn't understand its new and motivated base. Think Alabama and Virginia.
Change yourselves or you're doomed, Democratic leadership.
Email Edward Pratt, a former newspaperman who writes a weekly Advocate column, at epratt1972@yahoo.com.