Why does Democratic Gov. John Bel Edwards now favor work requirements for able-bodied adult Medicaid recipients after having opposed it last year? Because voters and taxpayers are catching on to the Medicaid expansion shell game he has played on the public as the 2019 elections tick ever closer.
Earlier this month, the Trump administration formally declared its willingness to have states embrace the work-for-Medicaid standard. The president's support culminated informal conversations on the subject going on for months, something GOP state Sen. Sharon Hewitt anticipated during the 2017 legislative session.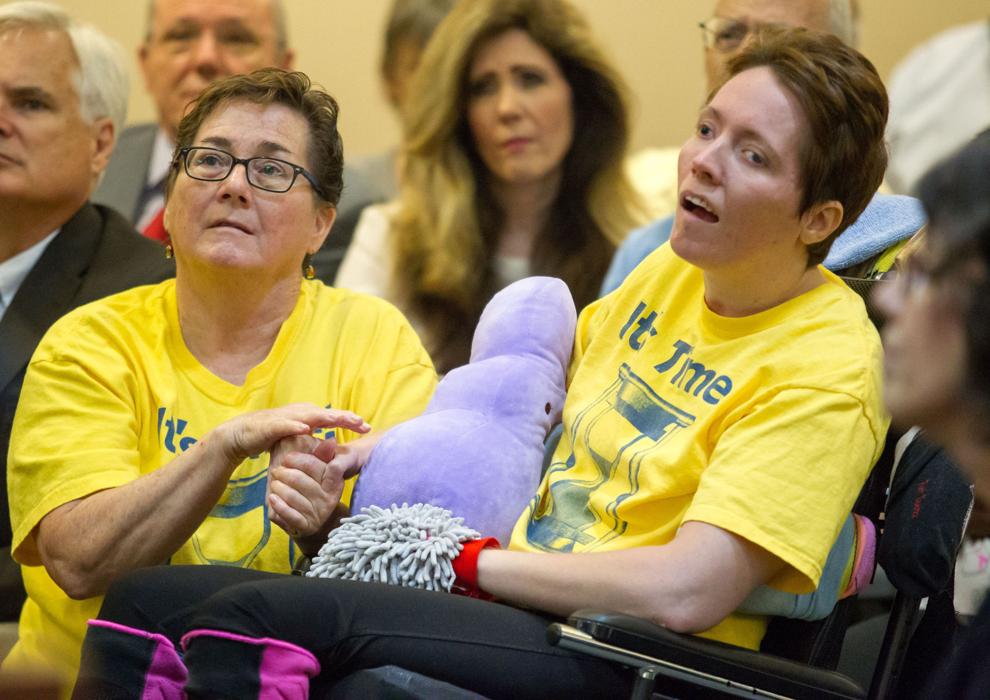 Her Senate Bill 181 would have mandated that able-bodied adults participate in at least 20 hours a week of volunteer work, employment, caretaking, job training, education, or job search activities. It would have exempted pregnant women, individuals determined medically frail, and adults who are the primary caregiver of a child or disabled adult. Hewitt's legislation tracks the Trump administration's recently issued guidelines.
But Edwards administration officials testified in committee against Hewitt's legislation, citing cost and logistical concerns. The senator yanked her bill and instead advanced a resolution calling for monthly reports about Medicaid population metrics. Those numbers don't paint a pretty picture.
It turns out that the state pays $500 monthly for each Medicaid enrollee, with a third of its able-bodied adult recipients reporting no income. Additionally, only a sixth of the expansion population utilizes physician services, casting doubt on the view that expansion would encourage people to engage in regular checkups and preventive care that theoretically would save taxpayer dollars in the long run.
Such government waste further debunks claims that expansion "makes" Louisiana money. That argument rests on a stealth tax increase on health insurance policies and many hospitals that kicked in when Edwards triggered expansion, a $200 million-plus annual cost passed on to consumers. Eventually, the proceeds of the tax won't cover the cost of the state's share of the ever-escalating Medicaid expansion, which for next fiscal year reaches 6.5 percent of total costs and by fiscal year 2021 hits 10 percent. That growth will inevitably crowd out funding for other needs, such as services for the disabled and higher education.
Medicaid expansion has also allowed some people who previously bought health insurance or employers who previously provided insurance to workers to pass those costs onto taxpayers. In Louisiana, employer- and privately-insured individuals dropped from 53 percent of the population in 2015 to 48 percent at the end of 2016, when Medicaid expansion started halfway through the year. Meanwhile, the percentage of the state's residents on Medicaid rose from 20 to 25 percent. Despite expansion, the uninsured rate didn't budge from 11 percent.
Nor has Medicaid expansion improved access to medical care. Last year, for example, north Louisiana's Willis-Knighton Health System announced layoffs and service reductions because of the expansion's added costs.
Collectively, these data confirm that expansion primarily transfers wealth without increasing coverage or services. Not surprisingly, Edwards has had to get behind work-for-Medicaid to mask the fact that expansion has been a giveaway with no real public payoff.
Suddenly, cost and logistical concerns have vanished, and Edwards says he's studying work and similar "requirement[s] that actually make sense." His track record on such requirements isn't encouraging. Early in his term, the lax rules he implemented for single, able-bodied adults without dependents to continue receiving food stamps did little to encourage them to find work. At the minimum, on the Medicaid front, the governor should adopt what Hewitt proposed in her bill.
The savings might help distract voters from increasing awareness that Medicaid expansion has been a bad deal — and boost Edwards' re-election chances.
Jeff Sadow is an associate professor of political science at Louisiana State University-Shreveport, where he teaches Louisiana government. He is author of a blog about Louisiana politics, www.between-lines.com, where links to information in this column may be found. When the Louisiana Legislature is in session, he writes about legislation in it at www.laleglog.com. Follow him on Twitter, @jsadowadvocate or email jeffsadowtheadvocate@yahoo.com. His views do not necessarily express those of his employer.