Louisiana's concealed-carry firearms law puts churchgoers at elevated risk, which, as recent events sadly illustrate, needs to change.
Earlier this month, an emotionally disturbed gunman shot nearly 50 worshipers in Sutherland Springs, Texas, killing 26 of them. The shooter likely would not have obtained the weapons he used had existing gun control laws been implemented and enforced. The Air Force had failed to alert authorities of his conviction for assault while in the service.
Only the intervention of an armed nearby resident, who heard the shots and with return fire chased away the murderer, prevented more deaths. Although Texas law gives churches license to have firearms both openly and concealed on their premises, apparently no one inside carried one that day. The church also didn't have armed volunteer security, recently authorized by the state.
According to the Department of Homeland Security, almost 4 percent of active shooter events occur in houses of worship. Some years ago, Louisiana's elected officials responded to this grim possibility, although incompletely.
In 2010, they enacted a law that allowed churches, synagogues, and mosques, with notifications to its members, to set up a security plan. Administrators can let congregation members, provided they hold concealed carry permits and undergo an additional eight hours of tactical training annually, possess firearms during services. Places of worship can also may hire off-duty law enforcement officers for this purpose.
No church must do this, nor must it authorize open carry of weapons. Yet, interestingly, unlike every other state, a Louisiana house of worship tax-exempt under federal law cannot unilaterally grant permission for its worshipers to carry concealed firearms, whether part of a security plan, unless the permit holder has the extra training.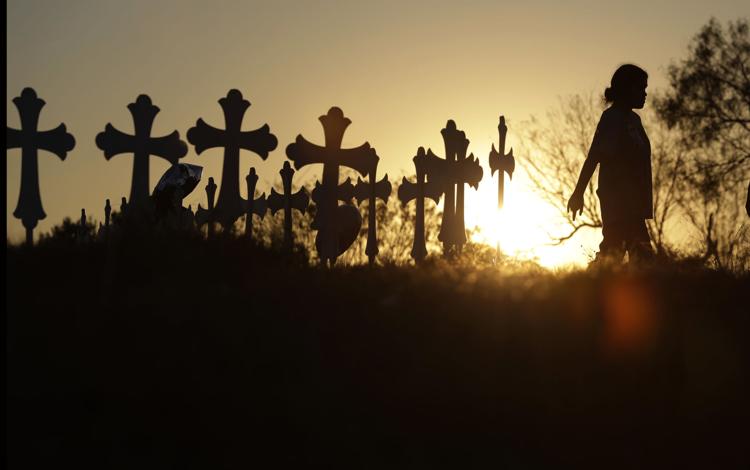 The original bill would have allowed church, synagogue, or mosque officials to make an exception to existing conceal carry laws that prohibited such weapons. However, without debate, a floor amendment in the House of Representatives added the tactical training requirement. Then a Senate committee amended its entire text into a related bill, which eventually became law.
Many qualifying places of worship have access to resources enabling such training. Sheriff's offices in northwest Louisiana provide it for free, and trainers across the state that conduct classes for concealed carry permits make it available.
But not all churches have access to the necessary instruction for free, nor the financial wherewithal to pay for it, much less to hire off-duty law enforcement officers. Their members also may not have the means to afford it on their own. Thus, current law makes some less able to protect their congregations.
Louisiana already mandates extensive instruction to hold a concealed-carry permit, and no other state sees fit to add tactical training to that when letting churches decide whether permit holders can carry guns on their properties. During the 2018 legislative session, lawmakers should drop the additional standard. Surely legislators can trust congregations to decide whether permit holders can bring in weapons and what additional, if any, qualifications such persons must have.
And those Louisiana church officials yet to authorize concealed carrying in their pews should review their consciences and reconsider. As noted by Larry Brandon, bishop of Full Gospel Baptist Church Fellowship and founding senior pastor of Shreveport's Praise Temple, today's realities make having armed volunteers at services prudent. His congregation meets in an area with crime concerns and has a security team of its members present during worship.
All mainstream religions ask that we protect others from harm. If the worst were to happen, it would be sad if believers could not do so, much less defend themselves, because of concealed-carry opposition by their spiritual leaders.
Jeff Sadow is an associate professor of political science at Louisiana State University-Shreveport, where he teaches Louisiana government. He is author of a blog about Louisiana politics, www.between-lines.com, where links to information in this column may be found. When the Louisiana Legislature is in session, he writes about legislation in it at www.laleglog.com. Follow him on Twitter, @jsadowadvocate or email jeffsadowtheadvocate@yahoo.com. His views do not necessarily express those of his employer.