An issue was brought to my attention recently while watching Fox News. I have yet to see any mention of this article anywhere else, which is not surprising.
It seems the NFL, also known as the "show me the money league," has turned down a request by a veterans group to purchase an ad for the Super Bowl program. The ad simply requests that people stand for the flag of the United States. The NFL refused the ad, and the money to purchase it, because it was too political. This is the same league that had no problem accepting money to promote immigration and environmental issues in past Super Bowls. What issue is more political, at this time, than immigration? The NFL also have no problem accepting money promoting fast foods, junk foods, alcohol consumption, and expensive cars that most people cannot afford.
To think that the participants in this Super Bowl, the Eagles and the Patriots, bear the names of two of the most cherished symbols of American history and heritage, it is hard to understand why the American flag, our nation's most recognizable symbol, has been relegated to a political controversy.
I, for one, as a veteran, will not be watching this year's Super Bowl. I know this action will not register a blip on the league's viewership numbers, but maybe if enough people follow suit, it will have to change its warped policies.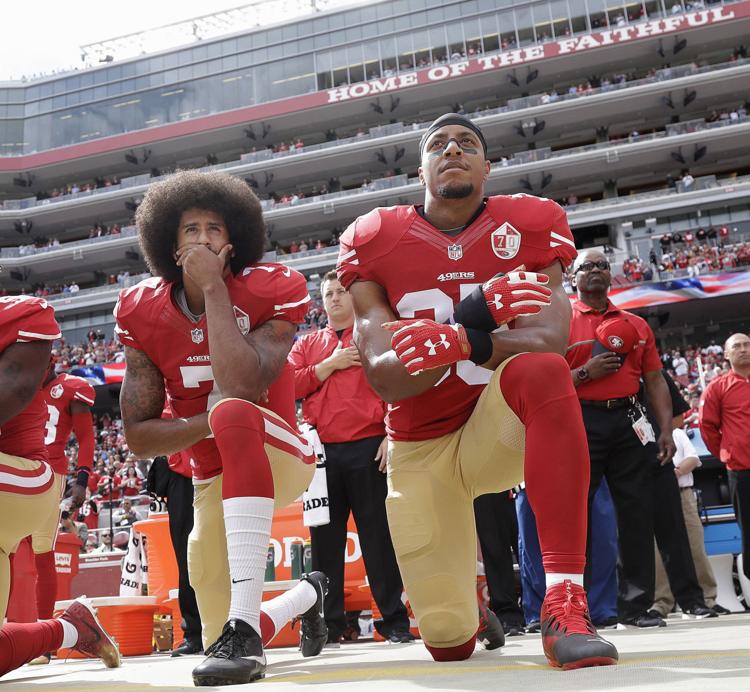 David Palmisano
retired communications worker
Marrero