If Dan Fagan was not at the recent hearing held by the Urban Land Institute and its designated independent panel, I think that he should find a transcript or video. Tearing down Charity Hospital would be a travesty not for the minds of fellow citizens, not for health care initiatives, but for the goal of getting the investment back on the multibillion-dollar medical complex that has not yet become the silver bullet that many thought it would be.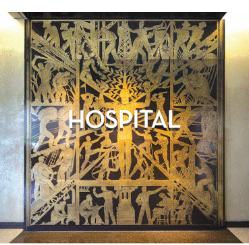 When viewing the panel presentation, pay attention to the point of view given by the former mayor of Pittsburgh, Tom Murphy, who spearheaded the adaptive reuse of old steel mills on their waterfront. Ask how that project injected life into a lethargic economy. Now, if you can, relate that to projects in New Orleans such as Fulton Alley, the St. Roch market and Jax Brewery.
I think Fagan should rewrite his article next week after he is a little more in tune to the importance of this building and what it could offer to New Orleans. Perhaps a study on land use and the economic benefits of historic preservation would show him that this building, if rehabbed correctly, could be an incredible economic engine for that neighborhood.
The plan for Big Charity should take into account all citizens, civic leaders and elected officials. It should not, however, be laced with silly arguments about "big-government hospitals," nor should it be implied that the building is too big to redevelop.
Cole Halpern
small business owner
New Orleans