With the closing of the 2020 assessment rolls on Thursday, Aug. 22, I felt it was important to remind the citizens of New Orleans that I am honored and humbled to be your Assessor and thank you for giving me this opportunity to serve you.
Over the past four years, the real estate values in Orleans Parish have increased significantly. This results in higher property assessments, especially in high demand commercial and residential areas where the changes can be significant.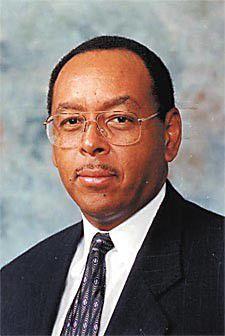 Prior to the opening of the rolls this year, I warned property owners that these increases were coming in certain areas, and I wish to thank the news media for being an engaged partner in getting information out to the public about how, when and where to meet with assessment staff about this information.
New Orleans City Council members, worried over the effect of skyrocketing assessments across the city, suggested Monday they are open to effor…
Overall, this year's public engagement process has been robust and courteous. My staff and I wish to thank all for their outreach to our offices on the east and west banks.
Since 2011, when we moved to a single assessor system in the parish, my office has increasingly provided public access to property assessment information through our website, nolaassessor.com. Also, at this site is all the information needed to file formal appeals and other types of annual reports required by my office, as well as review information about homestead exemptions and special assessment freezes related to age or disability.
I also expanded the open rolls period from 15 to 30 days, and opened satellite locations with free parking by which property owners can meet with staff to review their assessment notices. This has greatly reduced wait times, though this becomes a moot issue if everyone waits to the last minute to visit our locations, as often happens. I understand the last three days of the open rolls period were hectic, but even in the final 72 hours, as throughout the prior four weeks, there was much courtesy shown by property owners. This was not lost upon me or my staff, and we are grateful.
It's getting expensive to own property in New Orleans. So it's incumbent upon the city to ask residents to pay more only as a last resort, and…
Ultimately, my job is to accurately and fairly apply property assessment values. The tax rate which is levied on your properties are approved by you, the voter, and the agencies receiving those tax revenues. In a Quadrennial Assessment Year, which we just completed, the tax rate is automatically reduced or "rolled back" by each recipient agency. In the coming months, these agencies will hold public meetings about whether they will increase your taxes by a "roll-forward" of these collections on the higher assessments.
We encourage you to monitor these activities and engage with these authorities, so that they may hear the concerns you so earnestly communicated to my office about increased taxes.
Erroll G. Williams
assessor, Orleans Parish
New Orleans