Although you say the Bayou Bridge Pipeline has undergone "a thorough official review" and "there doesn't seem to be a compelling reason why" it should be stopped, you fail to mention two things: there was no environmental impact statement conducted, and you left out the mother of all elephants sitting on the kitchen table, climate change. How can you possibly trust a state government unable to hold fossil fuel industry accountable for backfilling its dredges, which is required by law for each and every permit, and whose own legislative auditor declared uncapped oil and gas well enforcement a failure?
Gov. Jay Inslee, of Washington, just denied a permit for an oil-by-rail terminal, and Mayor Bill DeBlasio just announced that the New York City pension fund worth $189 billion would divest about $5 billion in fossil fuel investments, and that the city would sue five of the biggest fossil fuel companies, including ExxonMobil, for damages they have done due to climate change. Gov. John Bel Edwards has told parishes that he would help them sue the fossil fuel industry for damages due to subsidence from not backfilling their dredges and canals, and he would do well to learn from the example of these two, instead of approving the Bayou Bridge Pipeline without conducting an Environmental Impact Statement.
You admit the pipeline is proposed to run through the Atchafalaya Basin, and that one organization joining the lawsuit to stop the Bayou Bridge Pipeline is the Louisiana Crawfish Producers Association-West, yet you include no statements from that organization in your editorial. In fact, the Louisiana Crawfish Producers have come out against the Bayou Bridge Pipeline. The title of their guest editorial that you published says everything: "Crawfishermen under threat as oil, gas companies show flagrant disregard for our way of life."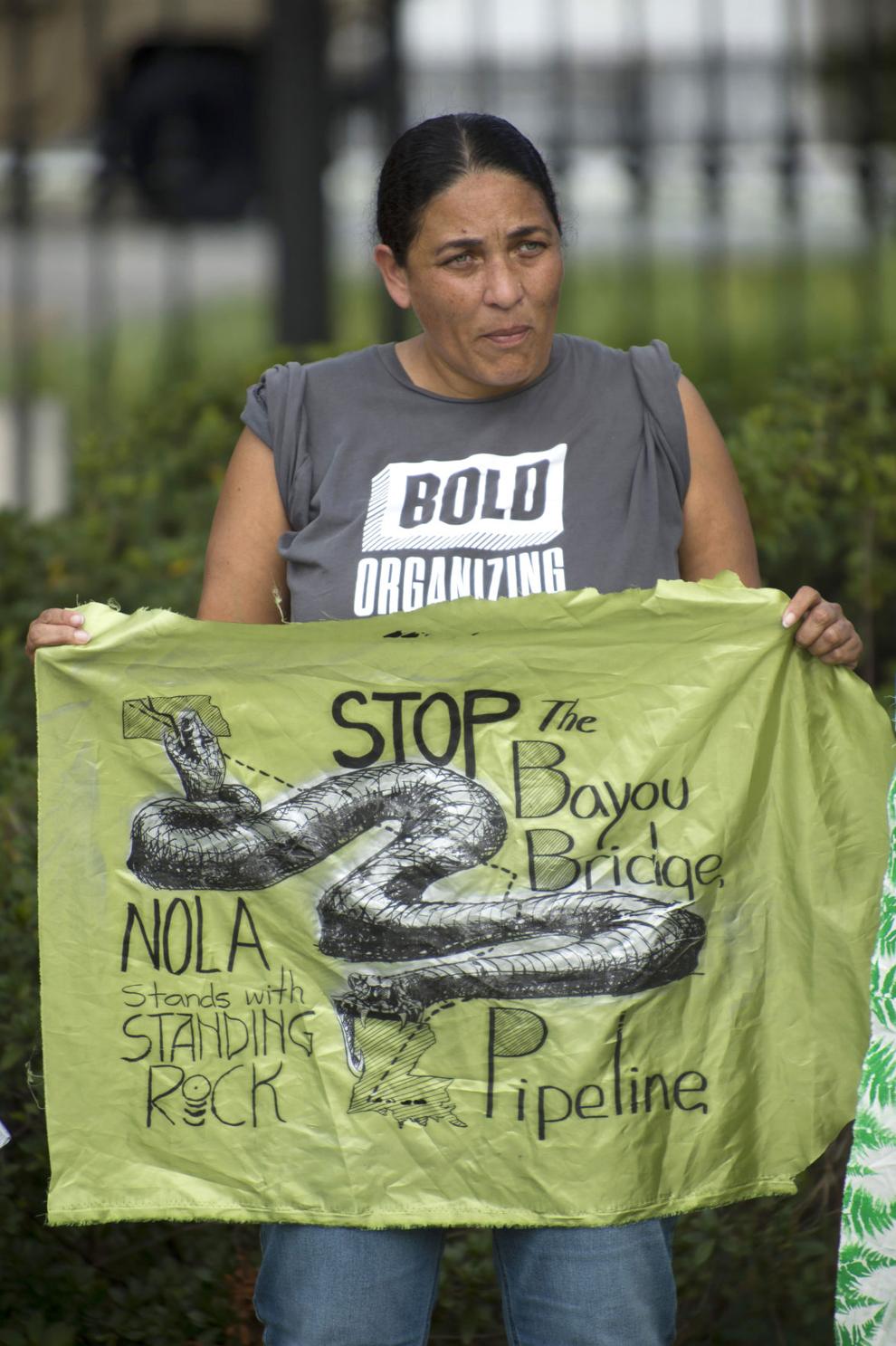 Several times you mention safety, even though the photo accompanying your editorial explains there was a fire at another pipeline owned by a partner company building the Bayou Bridge Pipeline. "As safe as possible" is never safe enough to match the safety of renewable energy sources such as solar. A solar energy spill is simply a bright and sunny day.
If we remove the artificial price props of subsidies, renewables will easily overtake fossil fuels, and we won't have any more Exxon Valdez accidents, no more Deepwater Horizons, and we can start to focus on reducing the dangerous levels of CO2.
In December 2015, all the nations of the world agreed to take bold action to address climate change, called the Paris Climate Agreement. We can't fulfill our pledge as a species if we continue to approve new fossil fuel projects. It's time to take climate change, a threat to our very existence, seriously.
Jeff Cobb
PC technician
Baton Rouge