Just about anybody can recognize the winners and losers in the debate that took place Wednesday in the State Capitol.
Most people can see that when Speaker Taylor Barras of New Iberia played Republican Party politics with the budget process, the state was one of the losers. As a member of the state's Revenue Estimating Conference, Barras repeatedly refused to recognize new revenues for the state budget — even though economists clearly forecast that the additional money would be generated. It was an obvious attempt by Barras, a Republican, to hamstring Democratic Gov. John Bel Edwards.
On Wednesday, with the state budget essentially held hostage to the speaker's grandstanding, he caved and agreed to recognize the new revenue.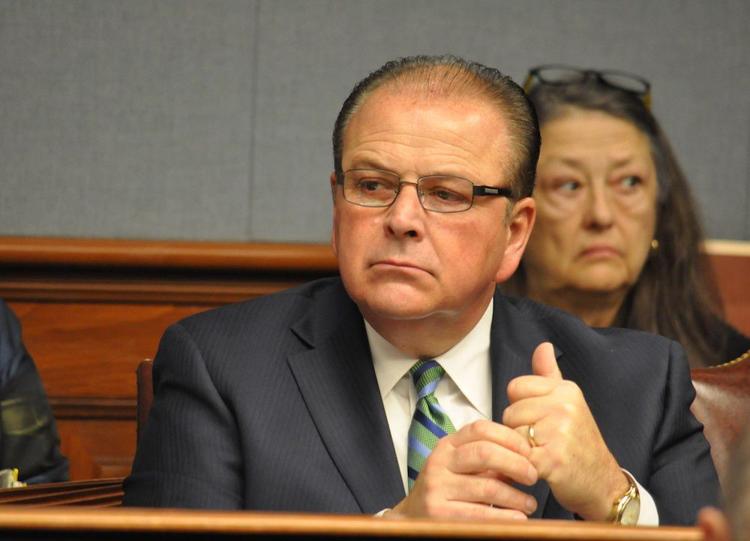 Will Barras' now-concluded blockade of the revenue estimate be a foretaste of politics wrecking the orderly development of a state budget every single year? We hope not.
The winner, on the surface, was Edwards. He and allied Republicans wanted to move in the regular order for the budget, which always involves the heretofore nonpartisan judgment of the four-member REC. But Barras stalled the process for months.
The REC decision must be unanimous, and for no good reason that the economists can figure out, Barras refused to approve their recommendation.
Now, months after the REC process should have been completed, Barras finally accepted.
This was politics, not economics. In an election year, the speaker clearly abused his role by throwing a wrench into the budget process.
Perhaps the speaker's tactic started as a below-the-radar event, but it prompted a line of procedural dominoes to fall, with the new legislative session having begun without an agreed-upon budget number. That meant that the budget bills, from the governor and from his Republican opposition in Barras' House, were unmoored by any consensus estimate of revenues.
This made a mockery of what the REC was created to do. It was born of a reform decades ago intended to prevent the budget from being inflated by politicians for their own purposes.
The revenue estimates were not wrong. Barras should have approved them.
What this little fracas showed is that there is an intellectual deficit in Barras' caucus. Those members following, or directing, the speaker's unprecedented blockade call themselves conservatives. But the REC is profoundly conservative in its origins, part of the budget process that is intended to keep free-spending politicians in check.
There is always going to be a budget debate, and a conservative take is vital to the discussion, particularly given Louisiana's populist history. But there is a difference from being conservative on spending and being a radical wrecker of orderly government protocols. If members cannot understand that, where is the basis for an honest discussion, or for an eventual compromise that serves the public's larger interest in stable government?
The speaker got this badly wrong. We are happy to see him relent this week.