In a movie industry that constantly hypes the next big thing, it's unusual to step in a local cineplex and see Humphrey Bogart staring back at you.
But that's what happened this month when Louisiana theaters joined other venues across the country in screenings of "Casablanca," the 1942 feature often celebrated as Bogart's best film.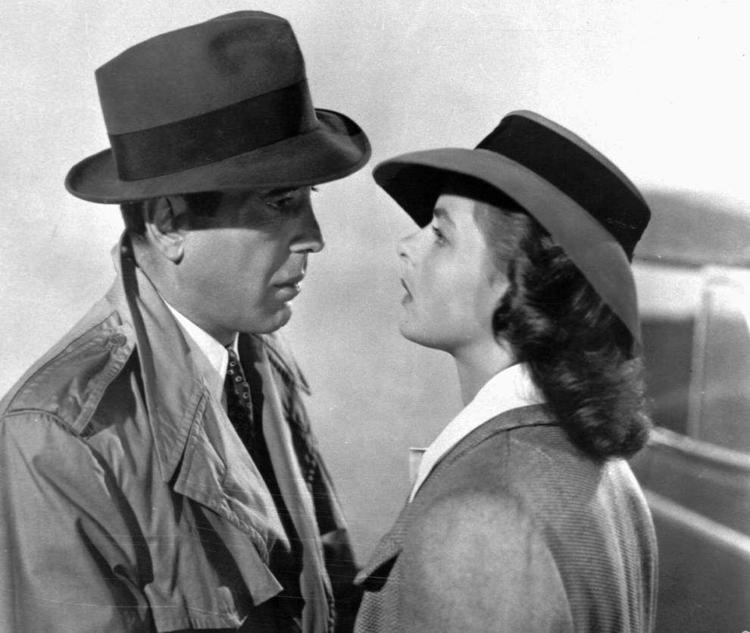 The revival honored the 75th anniversary of the film, made not long after Americans joined the fight in World War II. Although "Casablanca" endures as a historical artifact from the Greatest Generation and unfolds in period black and white, what perhaps struck more than one moviegoer this month was how new the movie seemed.
"Casablanca" is many things, but at base it's a parable about political disenchantment — a theme with heightened currency these days in a deeply divided America.
Bogart plays Rick, an expatriate American running a nightclub in the Moroccan outpost of Casablanca, where he fled after the Germans invaded Paris. He's been unlucky in love, had a checkered past in the states, and has given up on finding any sense of moral order in the world at large.
He claims no loyalty to any particular political party or idea, deciding it's best to live a life of guarded detachment.
"I stick my neck out for no one," Rick famously asserts. "Your business in politics," he tells another character. "Mine is running a saloon." Asked to declare himself politically at one point, Rick wryly offers his only real allegiance. "I'm a drunkard," he says.
In another scene, Rick puts it even more bluntly: "I'm not fighting for anything now. My only cause is myself."
The words sting with special sharpness because they seem to echo the estrangement afoot in our own time. Fewer Americans are aligning themselves with political parties because they can't see the point. Politics seems so poisoned that it looks easier to stay on the sidelines. A certain degree of cynicism has always informed Louisiana politics, but what's going on now seems deeper and darker, both here and across the country. More of us feel comfortable in what might be called the Party of Rick, a condition of civic disengagement.
But as the movie progresses, Rick discovers that life ultimately doesn't allow us to be lone operators. The big moral questions – liberty versus tyranny, selfishness versus sacrifice, civility versus savagery – force us to make choices. Even detachment becomes a choice in itself.
Rick realizes that his aloofness isn't really freedom but paralysis. In reclaiming his citizenship in the larger world, he rediscovers what it means to be human.
That's why "Casablanca" endures. It begins as a commentary on disillusionment, then becomes an antidote to it. We need it now more than ever.