If you thought the first week of the SEC's offseason was wild, the fun is just beginning.
The following is a roundup of the latest coaching and personnel changes in the SEC: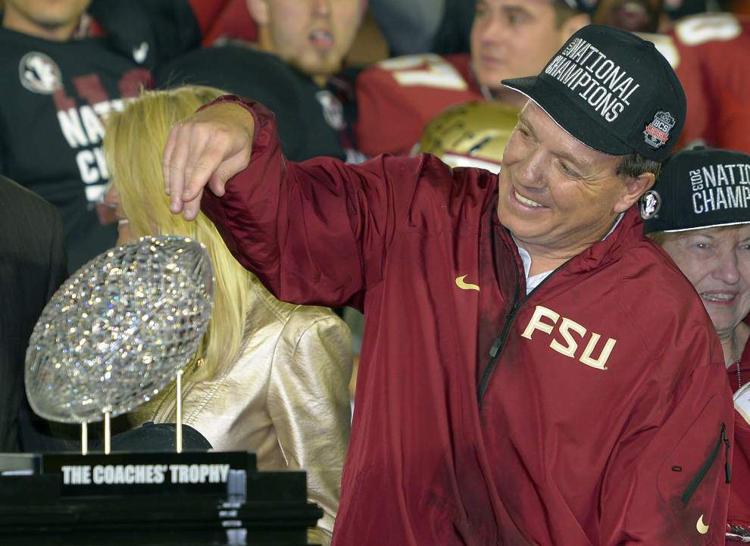 In a blockbuster move, Jimbo Fisher is leaving Florida State after nearly a decade, four ACC division titles, three ACC conference titles and a national championship to take over Texas A&M's football program in the wake of Kevin Sumlin's firing. 
Fisher resigned from FSU on Friday and ESPN reports his contract approved by Texas A&M officials is a fully guaranteed 10-year, $75 million deal -- the richest contract in college football history in total value. 
"I believe Texas A&M is getting one of the best coaches in college football," FSU President John Thrasher said. "We appreciate all he has done for our program and wish him and his family great success moving forward," Thrasher said in a statement that closed days of speculation about Fisher's future.
TALLAHASSEE, Fla. (AP) — Jimbo Fisher is leaving Florida State for Texas A&M, four years after leading the Seminoles to their third nation…
---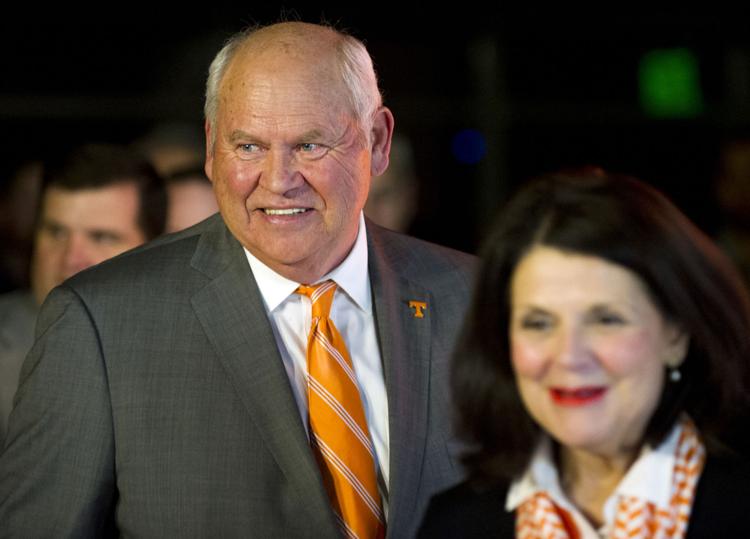 Tennessee's coaching search got more complicated this week after being spurned by anyone rumored to be taking the reins when the university named former coach Phillip Fulmer as athletic director and placed John Currie on paid leave. 
Chancellor Beverly Davenport made the announcement Friday, saying Fulmer would be Tennessee's athletic director "for the foreseeable future" and "take the reins of our (coaching) search," while the school investigates if it can find cause to fire Currie, who many place the blame on the Volunteers' chaotic search.
Currie reportedly met with Washington State coach Mike Leach in Los Angeles Thursday, but it is unclear where talks with Leach stand after Currie's ousting. 
Davenport said her decision wasn't related to a single coaching candidate and was due to a "series of events" rather than a single tipping point.
Meanwhile, Alabama.com reports eyes for the Volunteers' coaching job have now turned to Auburn defensive coordinator Kevin Steele as the Tigers prepare for this weekend's SEC championship game against Georgia. 
Other coaches who have been targeted since the almost hiring of Ohio State defensive coordinator Greg Schiano include Duke's David Cutcliffe, N.C. State's Dave Doeren, Oklahoma State's Mike Gundy, who leveraged the Tennessee rumors into more money with the Cowboys, Purdue's Jeff Brohm and free agent Kevin Sumlin.
KNOXVILLE, Tenn. (AP) — Tennessee has turned to its familiar past to comfort its uneasy fan base in an attempt to rescue what has been a tumul…
---
A week after firing coach Bret Bielema and two weeks after firing athletic director Jeff Long, Arkansas has hired Korn Ferry and DHR International to aid in its search to fill both positions.
Korn Ferry will be used to help contact, reference and vet final candidates for the athletic director position, while DHR International will help interim athletic director Julie Cromer Peoples search for the football program's new coach. 
Last week, Cromer Peoples said the new coach would need to understand the "culture" at Arkansas — leading many to believe the school is looking to hire someone with ties to either the university or state.
FAYETTEVILLE, Ark. (AP) — Arkansas will use two firms to search for its athletic director and football coach.
---
The NCAA handed Ole Miss' football program a two-year postseason ban through the 2018 season and other penalties for its long-running rules violation case that included a charge of lack of institutional control.
Ole Miss had a self-imposed bowl ban this season, along with scholarship reductions and recruiting restrictions, in anticipation of the NCAA's sanctions. 
Former Ole Miss coach Hugh Freeze will also be suspended for two conference games during the 2018 season if he's employed as a head coach at another school, and several former Ole Miss assistants and staff members received show-cause restrictions.
The Rebels will also be on probation for three more years through Nov. 30, 2020, must pay a financial penalty of about $179,000 and must vacate wins that ineligible athletes participated in.
Mississippi's football program has been handed a two-year postseason ban and other penalties by the NCAA.
---
ATLANTA — Friday marked the 10th anniversary of Les Miles' bizarre "Have a great day!" speech on the eve of the 2007 SEC Championship Game.