Four weeks before the Heisman Trophy is awarded, the race is starting to heat up in a serious way.
To the winner goes the spoils. If Alabama quarterback Tua Tagovailoa could have led his team to a comeback win over LSU on a bad ankle, he may have vaulted back into serious Heisman Trophy contention. But LSU quarterback Joe Burrow not only held him off but excelled, with 457 yards total offense and three touchdowns in a 46-41 victory. With one month to go until the Heisman is awarded on Dec. 14, Burrow is as prohibitive a favorite as you're likely to find at this point in the season.
---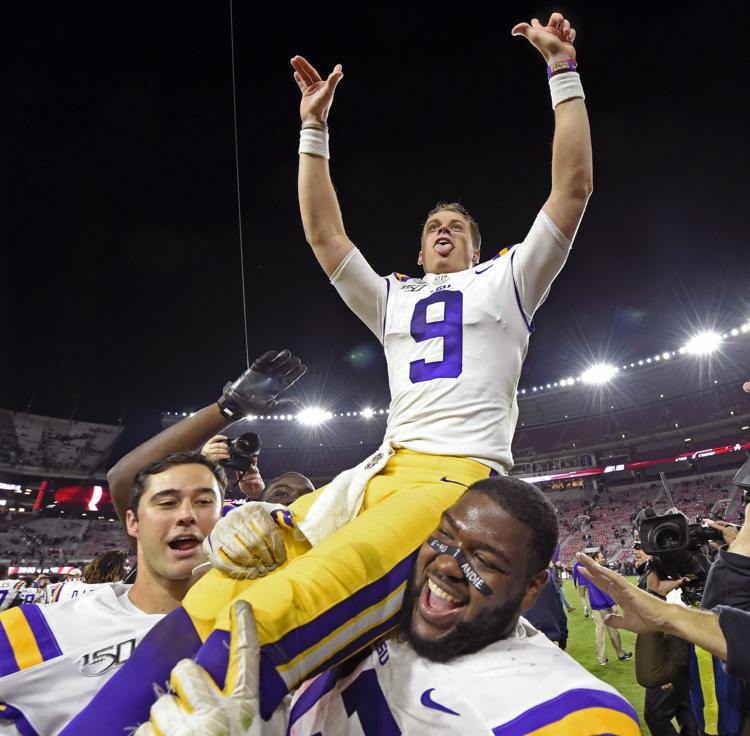 JOE BURROW
LSU SENIOR QB
HIS CASE: Burrow soared past the 3,000-yard passing mark for the season against Bama, carving up the Crimson Tide while rushing for critical yards when needed. His 18-yard keeper late in the game to the 7 may have sealed the Heisman for him.
ODDS: 1/10 (-1000)
THIS WEEK: Saturday at Ole Miss (6 p.m., ESPN)
---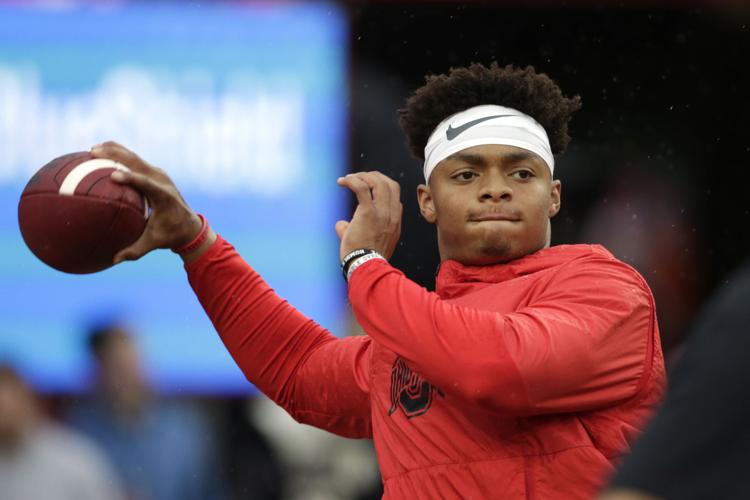 JUSTIN FIELDS
OHIO STATE SOPHOMORE QB
HIS CASE: With Chase Young's two-game suspension, Fields is the beneficiary being the quarterback of one of the top two teams. With Burrow being from Ohio, it will be mighty interesting who polls better in the Midwest – Burrow or Fields or even Young.
ODDS: 15/2 (+750)
THIS WEEK: Saturday at Rutgers (2:30 p.m., Big Ten Network)
---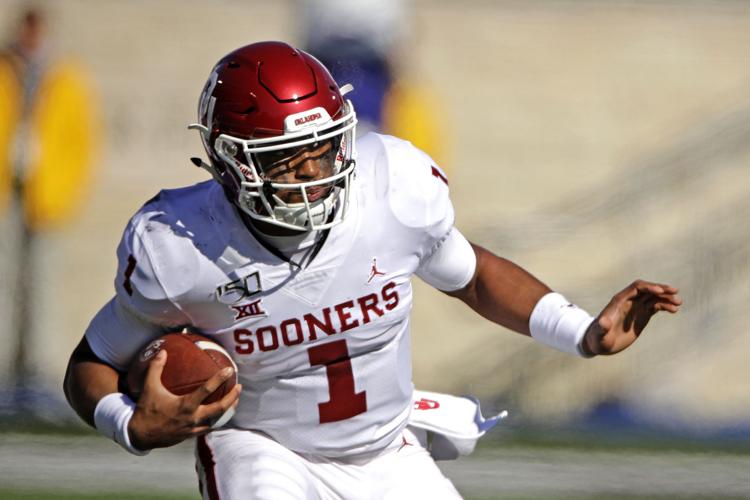 JALEN HURTS
OKLAHOMA SENIOR QB
HIS CASE: Hurts is piling up great numbers: 2,742 yards and 24 touchdowns passing, 869 yards and 15 TDs rushing. But he also continues to make critical mistakes. A late interception Saturday led to an Iowa State touchdown that almost fueled a three-touchdown collapse.
ODDS: 10/1 (+1000)
THIS WEEK: Saturday at Baylor (6:30 p.m., ABC)
---
ON THE RADAR:
Alabama QB Tua Tagovailoa, Jr.; Ohio State DE Chase Young, Jr.; Oklahoma State RB Chuba Hubbard, Soph.; Oregon QB Justin Hebert, Sr.
Odds: Bovada