Four Louisiana baseball teams — LSU, Southern, McNeese State and Louisiana Tech — are off to take their cuts in the NCAA baseball tournament this week.
Nothing unusual about that. Though Louisiana is known as a football state, its baseball traditions run deep as well. It's the exception rather than the rule when multiple teams don't make it to the postseason.
LSU was picked to make the NCAA tournament as the No. 3 seed in the Eugene, Oregon, regional.
But this season, amid the hopeful, halting steps of the pandemic recovery, this has still been the exceptional season. For one thing, all four teams are in four different regionals. Traveling hither and yon — very yon in LSU's case out to Eugene, Oregon — or staying put as Tech is, hosting a regional for the first time. Southern, meanwhile, is going to take on Texas in Austin, while McNeese is headed north of there to TCU's campus for the Fort Worth regional. It was something of a shock when the NCAA selection committee didn't send at least one other Louisiana team to Ruston. It is the first time four Louisiana teams were assigned to four different regionals.
More than mere travel or hosting plans, though, every team has a story to tell. In a time when everyone has a story to tell, whatever happens will make this a remarkably memorable NCAA tournament.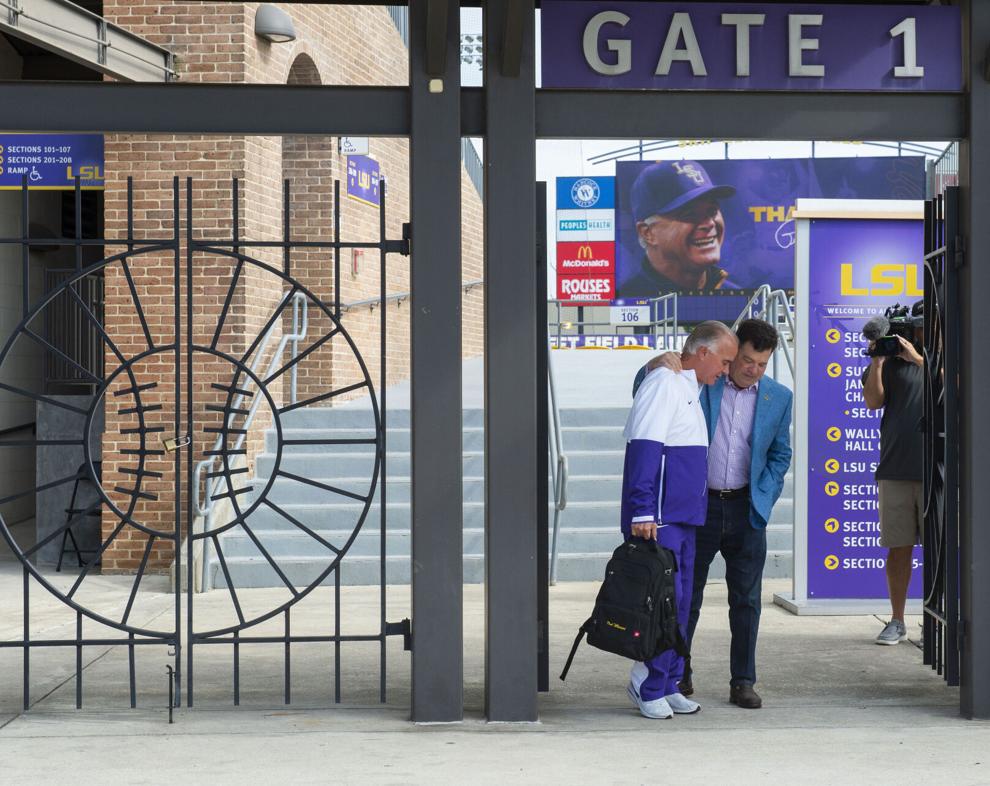 LSU started 1-8 in the Southeastern Conference, its hopes of making even the SEC tournament looking like a dim prospect. In fits and starts the Tigers gradually played better, winning four of their last five SEC series down the stretch and all but one of their midweek in-state games. A one-and-done appearance in Hoover, Alabama, heightened the tension of whether LSU would earn an NCAA bid, but it was all but drowned out by the bombshell that coach Paul Mainieri has decided to hang up his cap.
When the 64-team field was set, LSU wasn't even listed among the last four teams in the tournament. Is that attributable to Mainieri's announcement, at least in some part? We will surely never know. But now that the Tigers are there, they and their soon-to-be retiring coach are hoping to make a magical, memorable run.
"I've been a competitor my whole life," Mainieri said Wednesday. "After this season is over, I won't have that competition my life anymore. There's no need to hold anything back."
Mainieri was asked for some of his most memorable moments, and recounted a big D.J. LeMahieu hit that got the Tigers started on their 23-game winning streak that led them to the 2008 College World Series. If you ask Southern interim coach Curtis Crenshaw the same question years from now, he might just harken back to O'Neill Burgos' three-run home run in the ninth inning to lift Southern to a stunning 7-6 win over Jackson State in the SWAC tournament final. That would be a Jackson State team that had won its 27 prior SWAC games this season (24 regular season, three in the tournament).
The 20-28 Jaguars go to Austin as a massive underdog, but it won't be the first time. They can swing and pitch and field with an "Everybody counted us out" swagger that started with Crenshaw being named interim coach in December when Kerrick Jackson left for a job with Major League Baseball.
Win this regional, and Crenshaw might not be an interim coach anymore.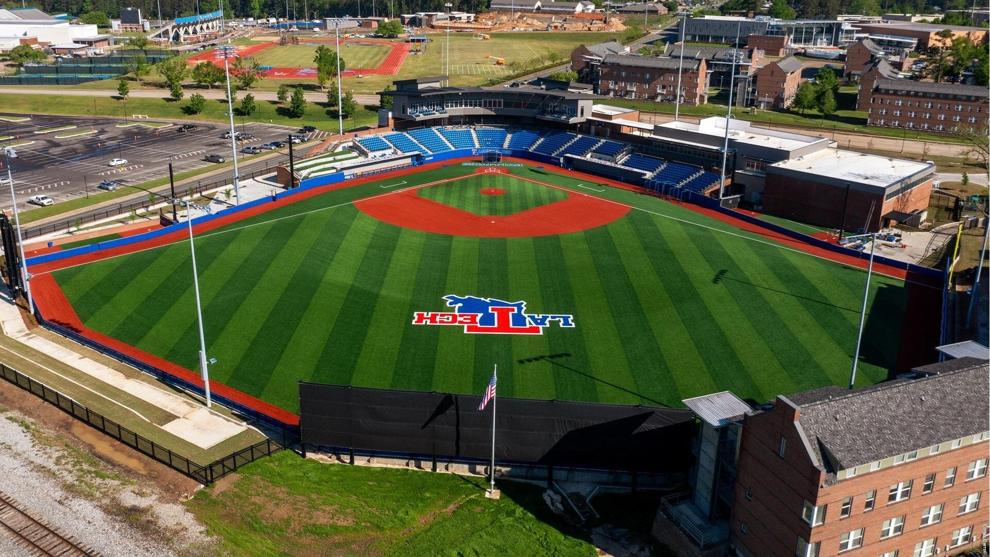 As for Louisiana Tech and McNeese State, their stories are those of perseverance amid awfully tough times.
We'll start at Tech, which had several facilities, including the baseball park, torn apart by a tornado in April 2019. But Tech built anew and now has a gleaming, rebuilt facility at J.C. Love Field at Pat Patterson Park.
Tech was one of 20 schools pre-selected by the NCAA for regional host consideration, but it seemed a long shot that it would be selected. But the NCAA did Sunday night, and Monday the Bulldogs found out they would be taking on Rider while also hosting Alabama and N.C. State.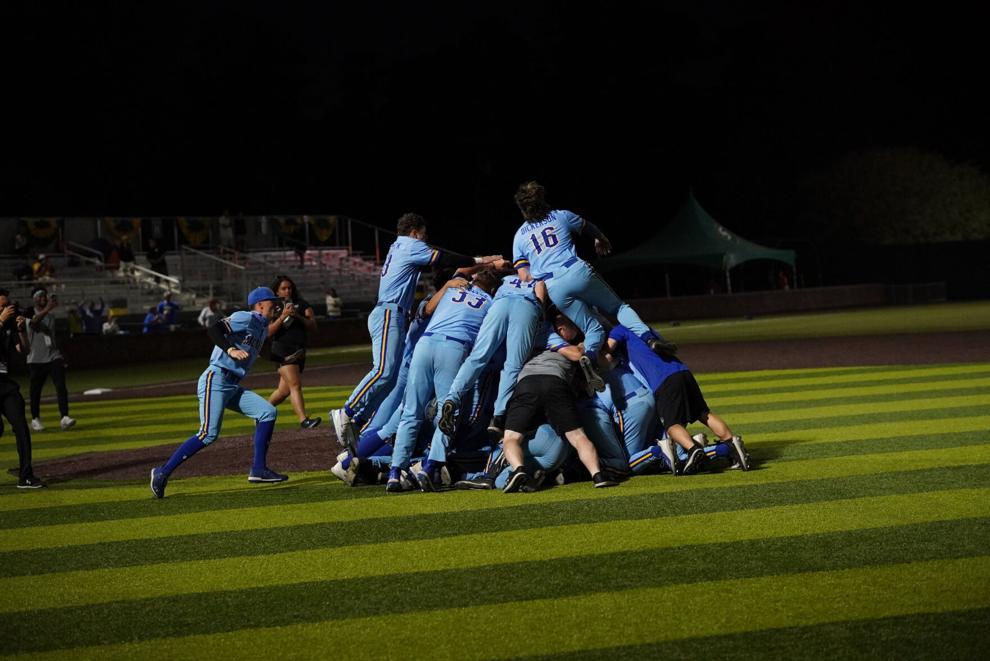 As for McNeese, well, as you would expect, the double whammy last year from Hurricanes Laura and Delta, which hit Lake Charles in August and October, also affected its ballpark. Joe Miller Ballpark was torn to shreds, its grandstands collapsed, dugouts, fences and the scoreboard all damaged. And this just as the school was embarking on a $600,000 renovation project at the facility.
Somehow, things were made ready in time for the Cowboys to host Prairie View in a four-game series that began Feb. 26 after McNeese started 2021 with a three-game set at Alabama. The Cowboys went 19-8 at home this season. Now they're going on, just one of the amazing stories coming out of Louisiana for this NCAA tournament.