The 2019 LSU football team isn't done breaking records.
"Purple & Golden," a commemorative championship book put together by The Advocate and Times-Picayune, has broken Pediment Publishing's record for sports books sold with nearly 20,000 purchased.
The record was previously held by the Philadelphia Inquirer for its book remembering the Eagles' Super Bowl win in 2018.
About 2,000 copies of "Purple & Golden" remain, the companies said Monday night.
[RELATED: Click here to purchase your copy today!]
Pediment noted that, soon after LSU's win against Clemson, book sales spiked to about 171 copies per hour (or 2.84 copies per minute).
"We publish sports books for newspapers across the country, and we've never seen a fan base as energized as Tigers fans," said Chris Fension, president of Pediment Publishing. "We knew something special was taking place when fans pre-ordered 3,800 copies before the (semifinal) versus Oklahoma. We call these folks 'diehard fans' because they reserved their copies before knowing if LSU would even compete in the National Championship."
This 160-page, hardcover book contains features stories and photos from the award-winning sportswriters and photographers of The Advocate and Times-Picayune. 
---
LOOKING FOR MORE CHAMPIONSHIP GEAR?
Special front page given to players on the field: Click here to purchase!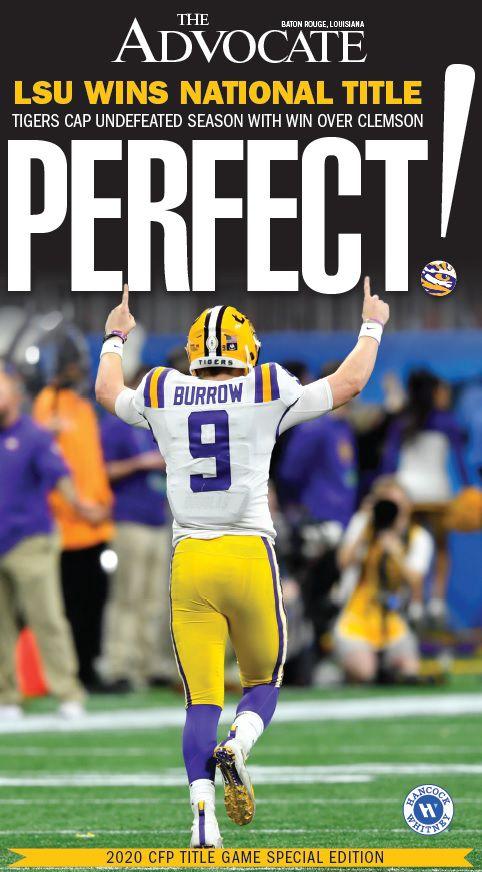 Sports front page in championship edition newspaper: Click here to purchase!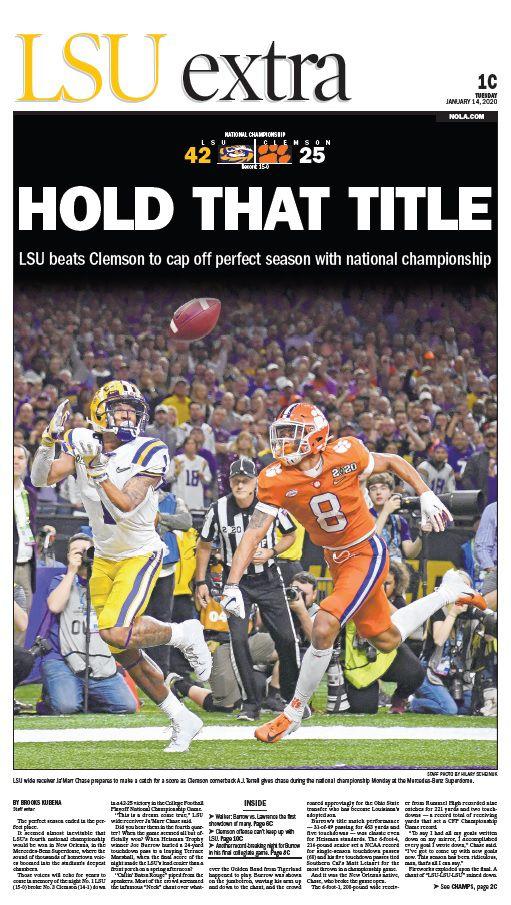 Newspaper front page in champinship edition newspaper: Click here to purchase!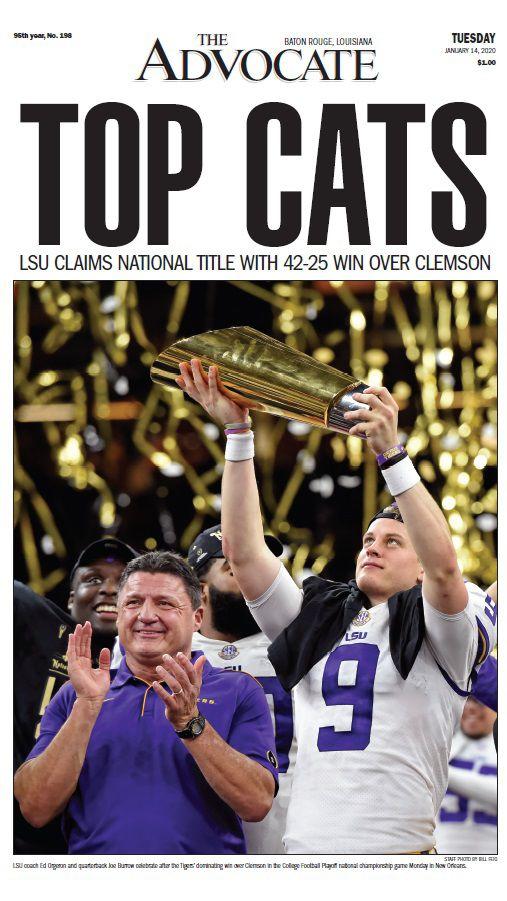 Please allow two weeks for shipping.
If you have any questions, please email online@theadvocate.com.
---