OXFORD, Mississippi — Hotty toddy, gosh almighty!
That's the start of Ole Miss' traditional fan-led chant, the one that, in December 2004, a man named Rick Neuheisel memorized.
He knew that first line. He knew the second line, too.
Who the hell are we? Hey!
And, yes, the third.
Flim fam, bim bam; Ole Miss by damn!
Neuheisel was prepared to begin a scheduled meeting with Ole Miss administrators in Dallas with the full chant, arms raised, belting out the cheer while donning school colors — a Navy blue suit and red tie.
The meeting was a job interview, and the chant was part of his plan to win a gig that opened days before, when the program fired David Cutcliffe. Neuheisel appeared to be the top candidate, having led Colorado and then Washington to top-5 rankings in eight combined seasons.
He spent the second week of December not only memorizing the Ole Miss cheer but also dissecting the Rebels roster and formulating a plan to win in the Southeastern Conference.
While he drove to the Seattle airport to catch a commercial flight to Dallas, Neuheisel's cell phone rang. It was Ole Miss athletic director Pete Boone.
"Just before I parked my car," Neuheisel said Thursday, "I was told the interview was canceled."
Ole Miss's hunt for a head football coach 13 years ago had turned, eventually resulting in the hiring of a fiery, Cajun-bred assistant at Southern Cal.
Can't see the video below? Click here. 
Ed Orgeron returns to Oxford this weekend leading another team, LSU, against Ole Miss. This storyline has played out for more than a year.
You know the gist, right?
Orgeron won three SEC games in three seasons here because he berated assistant coaches, meddled and micro-managed, treated every player like a nose tackle, banged drums up and down hallways and chugged a half-dozen Red Bulls by 10 a.m.
You know all of that. You know what he's repeated for more than a year: He wouldn't have the gig at LSU without the job at Ole Miss, failed or not.
"It was something I needed," he said again Monday, "and I'm grateful for that."
But do you know how he was hired at Ole Miss? Did you know that many members of the school's search committee did not want him?
Did you know that school administrators spoke with former Florida and Illinois coach Ron Zook, then-San Francisco 49ers coach Dennis Erickson, then-Miami defensive coordinator Randy Shannon and, of course, Neuheisel? And that none of them actually turned the job down?
Do you know how Orgeron's hire toppled dominoes that are still falling? He gave Hugh Freeze his start in college coaching, plucking him from the high school ranks to his support staff in 2005 and beginning a path for Freeze to eventually return to Oxford as head coach.
That path ended this summer at a dead end: Freeze's resignation after Ole Miss officials uncovered calls to escorts on his school-issued phone; a looming NCAA cloud hanging over the program; and a team that has fought to 3-3 despite a self-imposed bowl ban.
This fascinating set of events comes full circle at 6:15 p.m. Saturday. The man Ole Miss hired in 2004 and fired a decade ago, the guy who began this incredible snowball, returns to this place — leading arguably Ole Miss' most hated rival into Vaught-Hemingway Stadium.
"It's crazy," said Rick Cleveland, a longtime sports columnist in the state of Mississippi. "The whole thing."
In a span of seven weeks, LSU's football season has had everything except aliens touching do…
'You've got to be kidding me'
The carpet served as a makeshift football field.
There in that Dallas hotel room, the chancellor of a major university squatted in a three-point stance, his fingers on the carpet and rear end in the air. Across from him, simulating an opposing lineman, was Ed Orgeron, the subject of the wildest job interview Pete Boone has ever seen.
"I thought, 'You've got to be kidding me,'" said Boone, then the athletic director at Ole Miss who's retired and still living in Oxford. "I'm not sure why he chose that way of doing it."
The Advocate spoke to three of the four people who made up the search committee: Boone, then-school chancellor Robert Khayat and then-associate athletic director Walker Jones. The fourth member was George Smith, the former head of the school's version of the Tiger Athletic Foundation.
The search lasted about two weeks — from David Cutcliffe's firing Dec. 1 to Orgeron's hiring Dec. 16.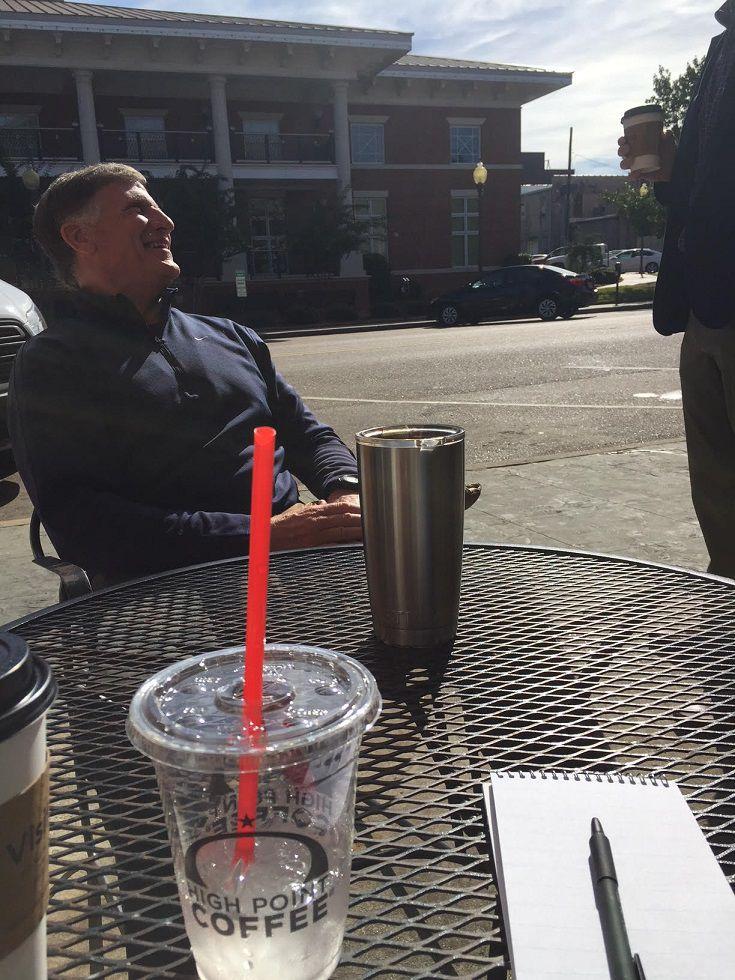 Boone and Khayat, both former Ole Miss football players, conducted in-person interviews with Shannon in Miami and Orgeron in Dallas, and the full committee joined for the final interview with Erickson in San Francisco. Boone had phone interviews with Zook, fresh off a midseason firing at Florida; and Neuheisel, two years removed from his firing at Washington for participating in a March Madness pool in his neighborhood — an NCAA violation.
Zook accepted the Illinois job a day after his Ole Miss phone interview. Khayat nixed the in-person interview with Neuheisel, the presumed leader, because of the lingering wrongful termination lawsuit he filed against the NCAA and Washington regarding the March Madness pool.
"I did all the work to make sure he was cleared," Boone said. "He was cleared, but Robert never got comfortable with that."
Four months later, the university and the NCAA admitted their mistake: A day before closing arguments in a suit they were bound to lose, the two entities settled out of court and paid Neuheisel $4.5 million.
How the case impacted Neuheisel's opportunity at Ole Miss is still a point of contention.
"At the time, it was very disappointing," Neuheisel said. "It's life. You carry on."
"It was a reason that had no substance," Boone said, "but in defense of Robert, he had to go where his heart was."
From the beginning, that was Orgeron.
A decade after firing Orgeron, Khayat, 79, remains friends with him and still communicates with the coach the old-fashioned way: He pens letters to him, including one in November when Orgeron landed the permanent job at LSU.
"I hope we beat LSU. And do it soundly," Khayat said, "but I hope he has great success in his career."
Khayat spoke to The Advocate from a hospital bed as he battles complications with pancreatitis. As of Thursday night, he was in stable condition at the University of Mississippi Medical Center in Jackson.
"I'm fond of Ed Orgeron," he said. "I admire him. I think he's learned how to be a head coach. Last week (against Auburn) was wonderful when they came back."
Orgeron and Khayat "felt like brothers," the coach said in a brief interview earlier this week. It began with that interview in Dallas. Orgeron took with him 12 pages of notes, he said. Most of them regarded motivation, recruiting and techniques, Boone said.
And then, of course, there was the illustration of such techniques.
"I got him in a stance," Orgeron said. "Taught him some drills, showed my enthusiasm. I felt during the interview that Chancellor Khayat and I made a connection, that we related.
"Dennis Erickson was another candidate. They went out there to California. Something didn't go right. They called me and said, 'We want to come pick up our new head coach.'"
Michael Wallace covered the search for The (Jackson) Clarion-Ledger, tracking airplanes around the country and popping in at the small airport in Oxford at odd times of the night.
"We were there when they got off the plane from L.A.," said Wallace, now a senior editor for Grind City Media, the Memphis Grizzlies' internal media wing. "Orgeron rolled down the window of the car and waved at us."
Saturday's trip to Ole Miss is a "must win" game for LSU as far as coach Ed Orgeron said.
'Chicken time!'
When the black Hummer rolled into one of the four parking spaces at this Chevron gas station, longtime attendant Phyllis Smith said her eyes "sparkled," her heart pounded and her smile widened.
"Chicken time!" she might yell, spotting the vehicle through the store's front windows.
Each Friday during football season for three years, the head coach at Ole Miss and sometimes his wife, Kelly, ordered and then picked up dozens of fried chicken pieces for a staff lunch.
"Fried Chicken Fridays," Orgeron said. "Coaches would come in and eat fried chicken with us. Johnny Majors would come to Fried Chicken Friday. … I hope that cook is still there."
She is.
Outside of the Chevron on Thursday, Smith raised both of her arms and, before igniting a cigarette, shouted into the cool October air as traffic whizzed by just outside of the bustling Oxford Square: "COACH O," she screamed, "IS COMING TO TOWN!!!!"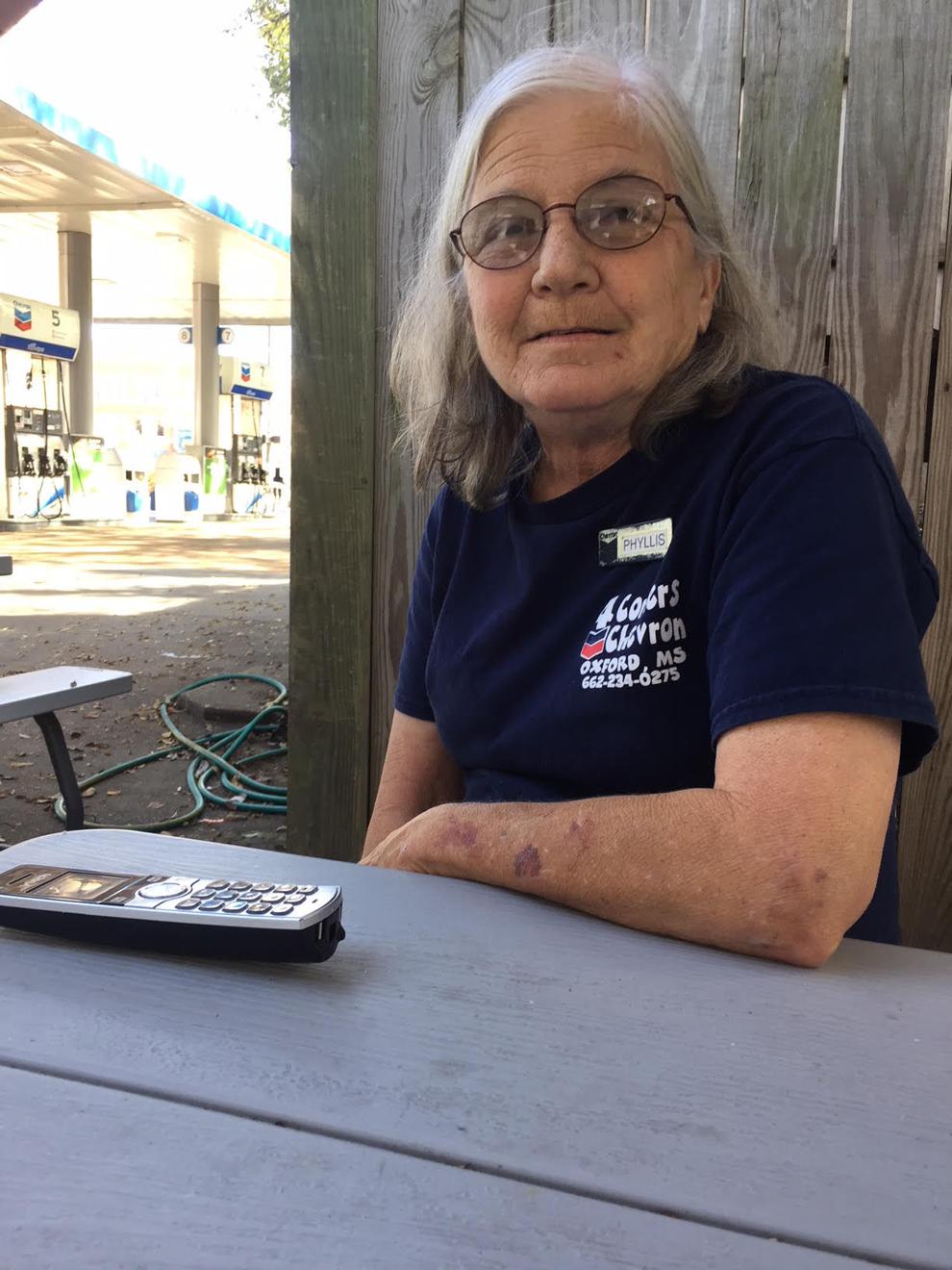 Not everyone in this town in north Mississippi is so excited for Orgeron's return.
A burning sentiment oozes from Oxford for a man who went 10-25 in three years here. Things only got hotter this week, when Orgeron suggested to an ESPN.com reporter that he spent his time at Ole Miss "wishing" he was at LSU.
"Why would he say that?!" said Randy Yates with a frown.
Yates is an Ole Miss graduate and lifetime fan. He owns Ajax Diner, a restaurant and bar on the Square, Oxford's historic entertainment district. Orgeron has moved into the No. 2 spot among most-hated men in this city, Yates claims. No. 1 is another former coach who sued Ole Miss and settled out of court, and No. 3 is the coach at in-state rival Mississippi State.
"He's between Houston Nutt and Dan Mullen as far as what kind of welcome he'll get in Oxford," Yates said.
Smith, the gas station attendant and fried food cook, might be Orgeron's only fan in town.
She's a 61-year-old Arkansas native who's been working at this Chevron for 17 years — a stretch that spans four different Ole Miss head coaches. Only one of them visited her and ate the store's famous chicken on a stick.
"Best I ever had," Orgeron said this week.
In between cigarette puffs, Smith describes a connection with the coach both incredible and unique. They spoke each fall Friday, chatting about their families and even about football. They developed a relationship — a gas station attendant and million-dollar SEC football coach.
She's turned into an LSU fan because of Orgeron, and she might even wear a Tigers shirt Saturday. She's been hoping to visit Orgeron in Baton Rouge, she said, but "I never have the money."
"I love his accent. Big ole body and little ole wife," Smith said. "I hate the way they did Coach O. That made me mad."
After Ole Miss fired Orgeron, the coach visited the store one last time for a final good-bye. She was the only one, probably, mad to see him go.
Said Smith: "I wanted to cry."
OXFORD, Miss. — The connections between Ole Miss and LSU are expansive.
'A weird hire'
As busy as he is these days, Walker Jones heard Ed Orgeron's comments earlier this week to ESPN.com.
Jones, one of the four members of that search committee, is now the senior director for global marketing for Under Armour. He travels the world promoting the UA brand and will be at the Southern Cal-Notre Dame game Saturday in South Bend, Indiana.
He'll have a watchful eye on Oxford, especially after those comments.
"For those of us there with Ed, after hearing the statement, I think we'd all agree that that was very evident," Jones said. "The numbers speak for themselves."
Jones led most of the vetting of coaches nationally. The names on Ole Miss' list went well beyond the five Khayat and Boone interviewed.
Three SEC coordinators, at that time, were on the list: Jimbo Fisher (LSU), Charlie Strong (Florida) and Gene Chizik (Auburn). Erickson and Neuheisel seemed to rise to the top.
Boone describes the interview with Erickson as "opposite" to that of Orgeron. Instead of motivational chatter, recruiting talk and technical illustrations, Erickson stuck to how to run a football program. He was more of what Boone was looking for in a candidate — a hire similar to Tommy Tuberville, the coach whom Boone hired in 1995 to resurrect an Ole Miss program in NCAA hot water.
Boone said he and Khayat agreed not to offer Erickson the job because of an ordeal with his buyout. Erickson wanted to get fired from San Francisco, thus attaining the multi-million buyout the 49ers would owe him.
"Robert and I agreed: No," Boone said. "The best choice we had at the time was Ed.
"... It was a weird hire. The chancellor and Ole Miss fans were looking for an energized, go-getter type of person. Ed was that, even though he didn't have experience running a program. We never got into the issues of running a program with Ed."
Boone, 67, has no regrets, he said over coffee Thursday morning just off Oxford's bustling Square.
"I've never looked back on anything," he said.
Boone still owns season tickets to Rebels football games, and he plans to attend Saturday. A Grenada, Mississippi, native, Boone played in several LSU-Ole Miss duels as a Rebels center from 1968-72.
Boone is just like any other fan these days. He's saddened at what's happened in Oxford. A team that two years ago won the program's first Sugar Bowl since 1969 is fighting to stay above .500, cannot participate in a bowl game, is being led by a 40-year-old interim coach and will learn in a matter of weeks the NCAA's full punishment from an investigation that's lasted nearly five years.
Despite the NCAA cloud, the program is in a better position now than it was when Orgeron started, said Steven Godfrey, a college football reporter for SBNation.com and an Ole Miss graduate who covered Orgeron's first season there.
"The money and facilities are so much better that nobody treats it as, 'It's really hard to win there,'" Godfrey said. "I talk to agents and stuff throughout college football, and they say, 'Hey, it's a top 20-paying job, and you have nice facilities.'"
But what program has gone through so many highs and lows over the past two decades? The Rebels have had seven losing seasons in the past 14. They've won nine games or more in five of the seven winning years.
"It makes you feel concerned," Boone said. "It's just hard to keep something going over a long period of time." 
Yates, the Ajax restaurant owner, might put it best.
"It's boom or bust for us," he quipped. "Boom or bust."
'It'll be a zoo'
Ray Rupani plans to order extra corn dogs for this weekend.
The owner of that Chevron gas station, Rupani will order about 500 of them.
"They tell me LSU fans like corn dogs," Rupani said.
For years, LSU's rival fan bases in the SEC — namely Ole Miss — have used corn dogs to refer to Tigers fans for reasons that are very much disputed. It's a joke, but Rupani is getting corn dogs anyhow — a lot of them.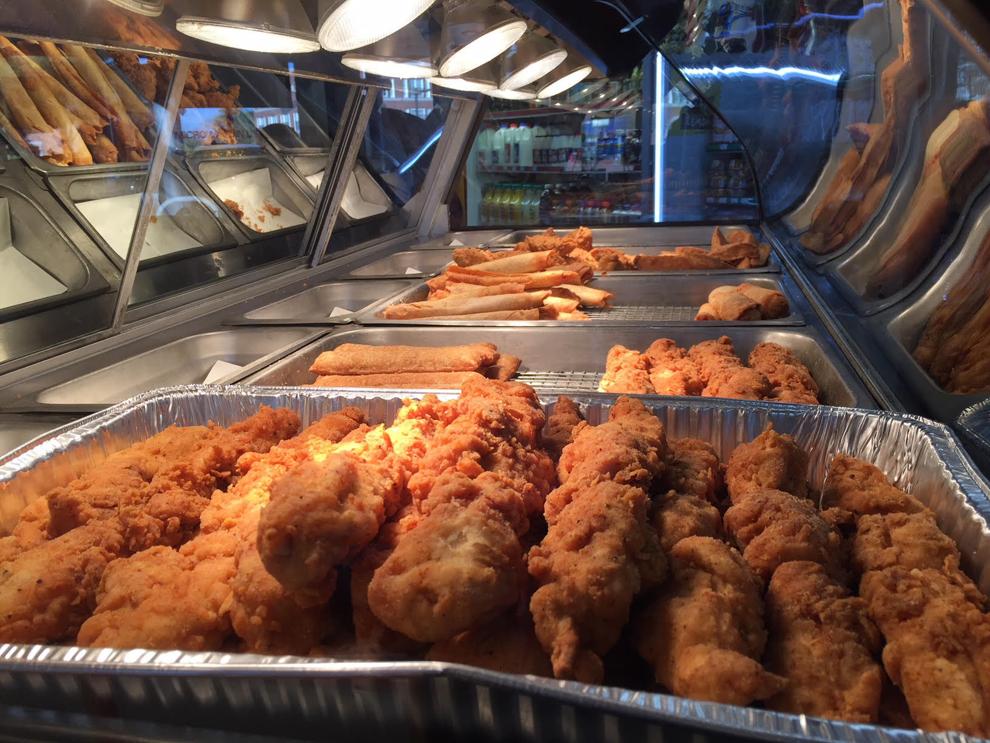 "Most of the time," Rupani said, "they don't buy just one."
This Chevron gas station that Orgeron once frequented will be at the center of this weekend's wild atmosphere in this town of 23,000, nestled along Mississippi Highway 6 between Memphis and Tupelo. The Chevron is tucked between campus and the Square, just a block from 30-plus bars and restaurants.
It's a scene at night, locals say. Police are often called to the gas station during game weekends to haul away college kids who've been over-served, said Smith, the attendant and noted acquaintance of Orgeron.
"They'll line up through the parking lot drunker than crap," she said. "We have to send a few to jail. One put his arm through the window last year."
In 2015, Buzzfeed ranked the gas station among its top 43 "Best Drunken Eats in College Towns."
This weekend, Rupani is expecting to sell about 2,000 of his store's featured item — chicken on a stick. He'll sell 1,500-2,000 of his other two most popular items — pizza sticks and chicken-and-cheese crispitos.
Down the street at Ajax in the Oxford Square, Yates is prepared to feed 1,000 people lunch and dinner Friday and 600 more on Saturday.
"It'll be a zoo," he said.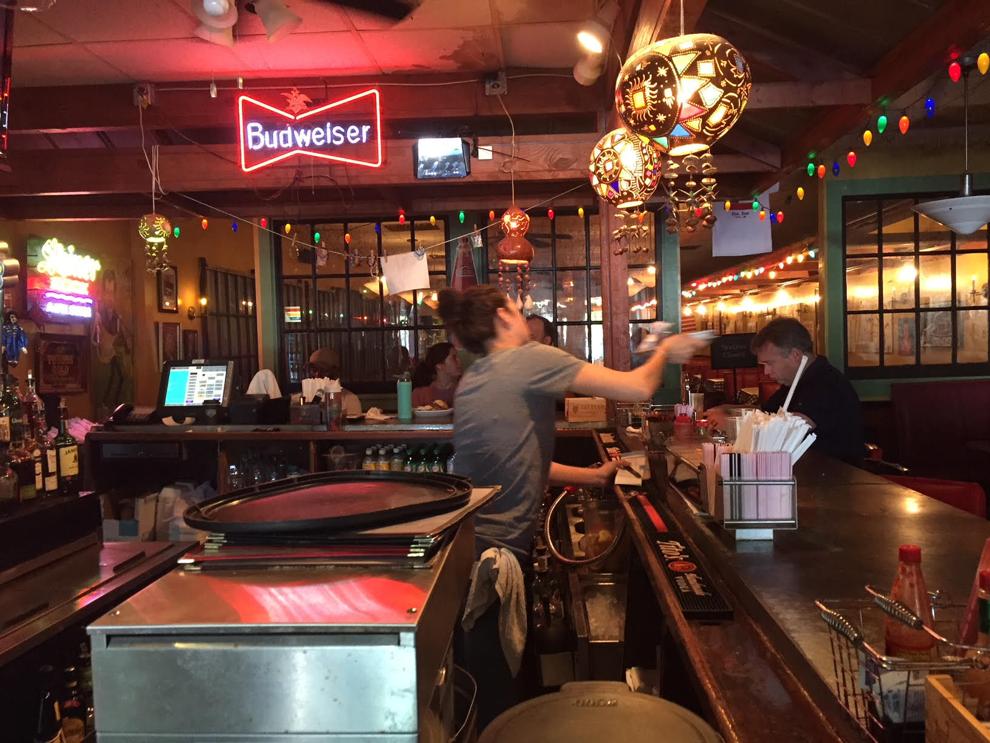 The stadium at kickoff won't be far from that either.
Ole Miss treats LSU differently than others. The rivalry is a long, deep and sometimes nasty series the Tigers lead 60-41-4. The fuel for such hate dates back to the 1950s and 1960s, when the two programs were the juggernauts of the league.
"It's LSU-Ole Miss," Orgeron said. "It's a rivalry game. This is for the fans. This is for the '70s. This is for our players. This is for Ronnie Estay sacking Archie Manning. This is a battle, a border state, bragging rights, all that stuff. This is what college football is about."
For Ole Miss, it's an opportunity to beat perhaps its biggest rival here in Oxford for a third straight time. More so, it's about snatching a win this black-eyed program so badly needs.
The school this week settled a lawsuit with one former coach (Nutt), and another former coach (Cutcliffe) has led Duke to at least eight wins in three of the previous four seasons.
A third former coach (Freeze) will be on a retreat this weekend with his wife, he said in a text message to The Advocate, politely declining an interview request.
And yet another former coach will be in the stadium.
"Its fascinating to think Ed Orgeron is going to be on the sideline and the guy he gave a start in coaching, Hugh Freeze, isn't going to be there," said Grant Gannon, a software developer in Birmingham who reported on the Orgeron search as a student at Ole Miss. "It's just crazy."
What's crazier maybe? A story Neuheisel, now a CBS studio analyst, shared Thursday afternoon. Hours after Ole Miss scrapped his interview via cell phone, school administrators called Neuheisel again — this time on his home phone.
His wife, Susan, answered. Later that day, she told her husband of the call.
"I've got good news and bad news," she told him. "Ole Miss called back."
"Really?!" Neuheisel responded.
"The bad news is they rang us by mistake," she said. "They were asking for Ed Orgeron."