LSU has room for four signees in its 2018 class. As Wednesday approaches, here are the six targets to watch.
---
KELVIN JOSEPH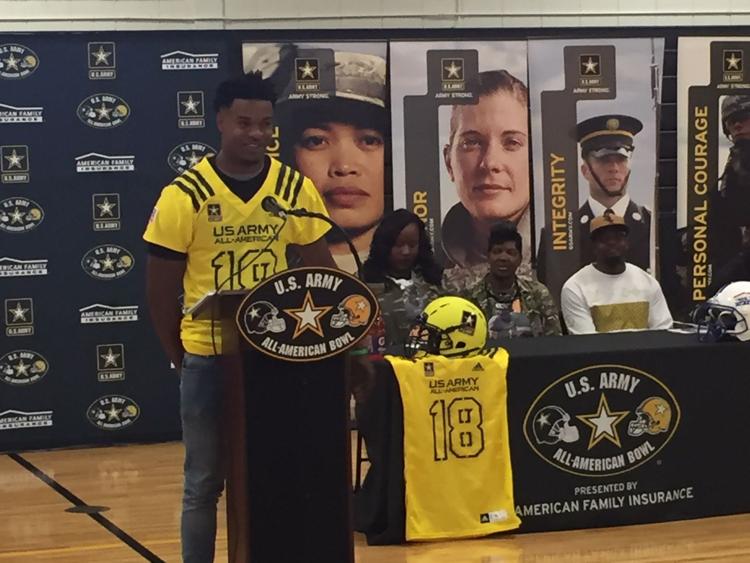 Position: Safety
Hometown (school): Baton Rouge (Scotlandville)
National position rank: No. 5
Signing: 10 a.m. on Wednesday
Finalists: LSU, Alabama
Signing scoop: The local kid is the only one of the six targets who is committed. He re-committed to the Tigers in January and shut down his recruitment last month, canceling planned visits to Auburn and Alabama. The second-ranked player in the state this year, Joseph would give LSU a fourth signee among the top 9 in Louisiana.
Roster rumbling: Joseph says he'll first begin training at the nickel position and then learn safety. The Tigers are deeper at safety than at the nickel/cornerback spot. They lost CBs Donte Jackson, who played nickel, and Kevin Toliver to the draft. Kary Vincent played some nickel as a true freshman last year, but it was short-lived. 
BLOOMINGTON, Minn. — A strange craze has taken over Philadelphia barbershops and salons the past two weeks. 
---
JA'MARR CHASE
Position: Receiver
Hometown (school): Metairie (Rummel)
National position rank: No. 15
Signing: Noon Wednesday
Finalists: LSU, Auburn
Signing scoop: At various points during his recruitment, Chase committed to or planned to commit to Ole Miss, TCU and Florida. He's now a heavy lean to the Tigers, a potential significant boon for coach Ed Orgeron's first full class. He took his last official visit to Auburn on Feb. 3, announcing last month that his final two choices were both Tigers.
Roster rumbling: Chase would give LSU a fourth receiver in the class to join eight scholarship wideouts currently on the roster. Seven of those eight, excluding Texas Tech transfer Jonathan Giles, combined for less than 40 career passes. The door is open for playing time in coordinator Steve Ensminger's new scheme.  
---
PATRICK SURTAIN
Position: Cornerback
Hometown (school): Fort Lauderdale, Florida (American Heritage)
National position rank: No. 1
Signing: 9 a.m. Wednesday on ESPNU
Finalists: LSU, Alabama, Miami, Clemson
Signing scoop: The top undecided recruit in 2018, Surtain is the son of the three-time Pro Bowl defensive back with whom he shares a name. The Tigers have been thought to be the leader throughout his recruitment. His mother and father's families are originally from Louisiana, and his dad played at Edna Karr. That said, the Tide has swooped in late.
Roster rumbling: The door is open for Surtain to get significant time at cornerback as a true freshman. As it stands, the Tigers have four scholarship cornerbacks on the roster, a low number, especially when the status of one of those (Kristian Fulton) is uncertain. Greedy Williams, Jontre Kirklin and Vincent are the others.
---
MARIO GOODRICH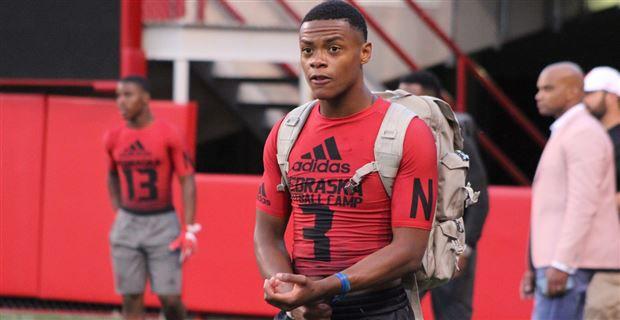 Position: Defensive back
Hometown (school): Lee's Summit, Missouri (Lee's Summit West)
National position rank: No. 4*
Signing: 7:30 a.m. Wednesday 
Finalists: LSU, Clemson, Georgia
Signing scoop: Previously a Nebraska commitment, Goodrich is a versatile athlete who excelled enough on the hardwood that some teams recruited him as a basketball player. He's a cornerback target for the Tigers, but his decision could hinge on the announcement of others on signing day. He took visits to Clemson and Georgia, too. 
Roster rumbling: As previously mentioned, LSU's cornerback situation is somewhat dire. With four scholarship CBs on the roster, the Tigers are in need of guys like Goodrich. The 6-2, 180-pounder is athletic enough to play in a variety of positions in the secondary and elsewhere.
*ranked as an athlete
---
JAMES FOSTER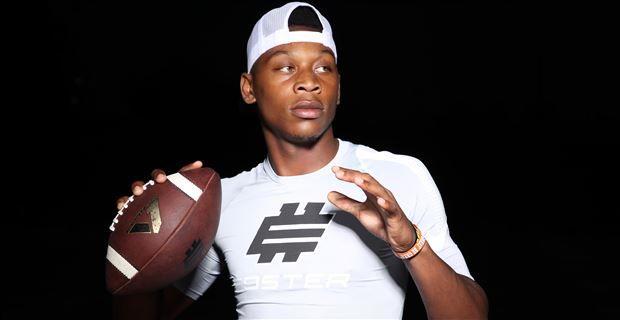 Position: Quarterback
Hometown (school): Montgomery, Alabama (Lanier)
National position rank: No. 12*
Signing: 11 a.m. Wednesday
Finalists: LSU, Alabama, Florida State, Texas A&M
Signing scoop: A one-time Missouri commitment and 3-star prospect, Foster's stock soared over the past few months as he picked up offers from the in-state Crimson Tide among others and got a fourth star. He saved his final official visit for Florida State, and the Seminoles are seen as the favorite heading into signing day.
Roster rumbling: Quarterback-less signing classes are not ideal, but the Tigers are heading for just that unless Foster pulls what many believe would be a surprise by choosing LSU. The Tigers have three scholarship QBs (Myles Brennan, Justin McMillan, Lowell Narcisse), and they could lose at least one to transfer after spring.
*ranked among dual-threat QBs only
---
GLENN BEAL
Position: Tight end
Hometown (school): New Orleans (John Curtis)
National position rank: No. 26
Signing: 1 p.m. Wednesday
Finalists: LSU, Tennessee, Texas A&M, Alabama
Signing scoop: The 6-5, 265-pound Beal was a lean to the Tigers for a while, but his spot in LSU's class may depend on the decisions from others. How the numbers fall on signing day is a key piece this year with the strict 25-man limit. Beal has no shortages of interest from others. He's a burly blocking tight end who even the Crimson Tide wants.
Roster rumbling: The Tigers are in no real need for a tight end, but these big guys never hurt to have. They've got five scholarship TEs currently on the roster, including starting senior Foster Moreau and NC State transfer Thaddeus Moss, a redshirt sophomore. Florida TE Zach Sheffer, at 6-2, 229 pounds, signed in the early period.