When it comes to the LSU-Auburn rivalry, if a game doesn't have or isn't worthy of a nickname it must not have been that great. And finding five memorable games isn't the issue, it's which thrilling games to leave out. These five made our list. Do they make yours?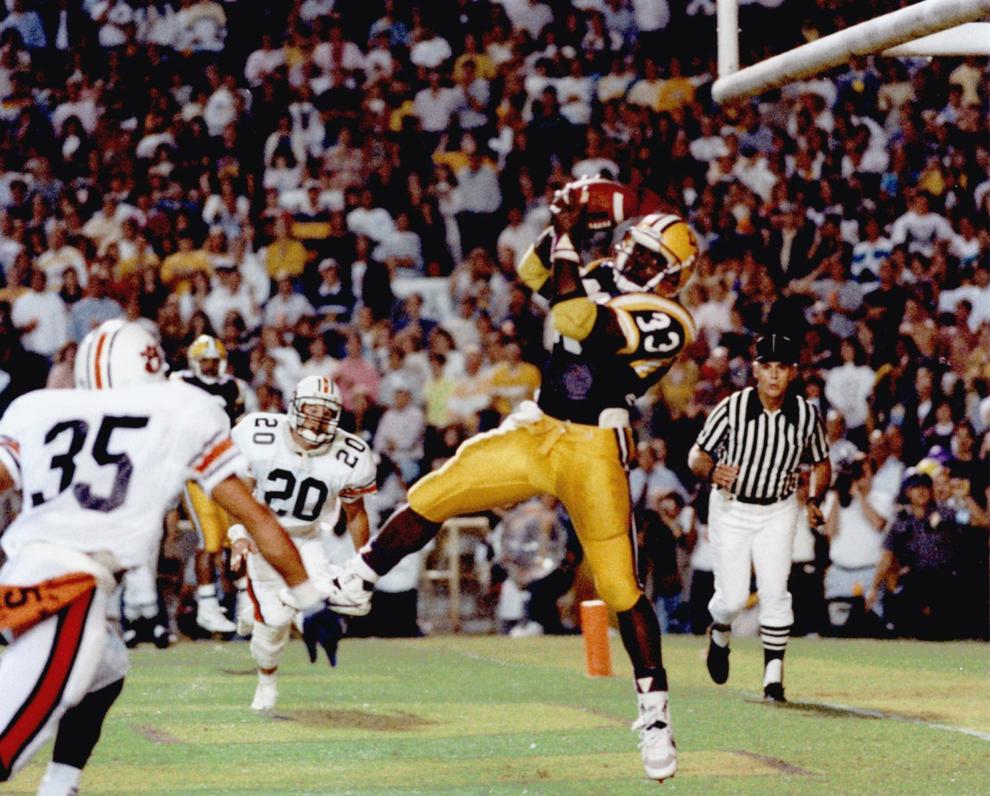 Oct. 8, 1988 — LSU 7, Auburn 6: "The Earthquake Game." With LSU trailing 6-0 and less than two minutes remaining, Tommy Hodson hit Eddie Fuller with an 11-yard touchdown pass on fourth-and-10 in the back of Tiger Stadium's north end zone. The score set off a celebration that famously registered across campus on the Geology Department's seismograph, though as an LSU seismologist later said, just about every big touchdown celebration at Tiger Stadium produces a Richter Scale-worthy jolt. LSU and Auburn went on to share the SEC regular season championship.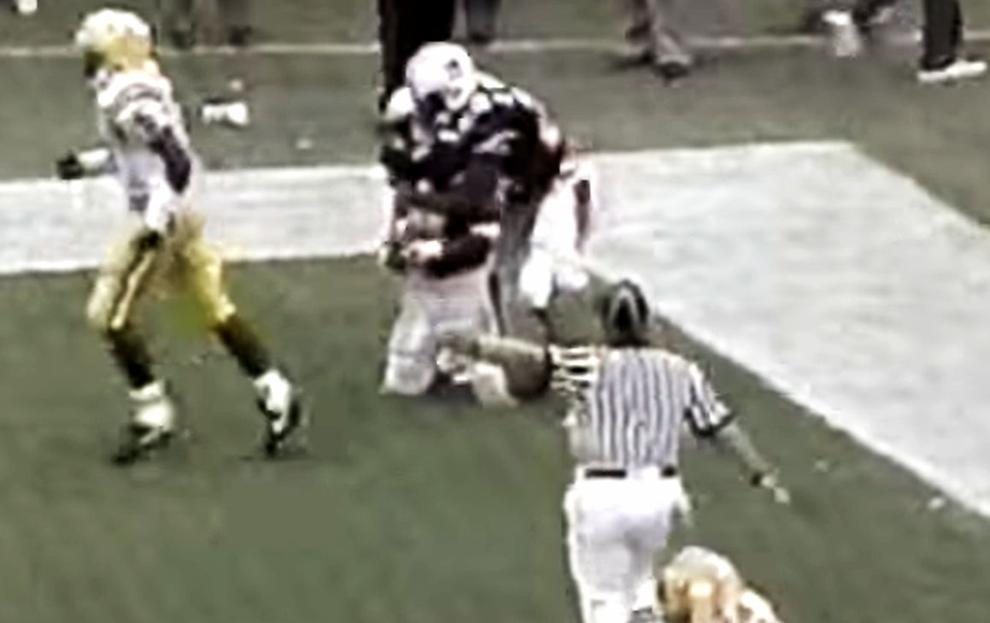 Sept. 17, 1994 — Auburn 30, LSU 26: "The Interception Game." Auburn returned three Jamie Howard interceptions for touchdowns in the fourth quarter and recovered a fumble in the end zone for an earlier score. LSU lost despite outgaining Auburn 407-165, holding the home team to 16 yards total offense and one first down in the second half. "Little Bowden can say what he wants," LSU defensive coordinator Phil Bennett said bitterly after the game, referring to Auburn coach Terry Bowden. "But the best team didn't win today." A year later in Tiger Stadium, LSU stunned No. 5 Auburn 12-6, with Howard being lifted on his teammates' shoulders and carried from the field.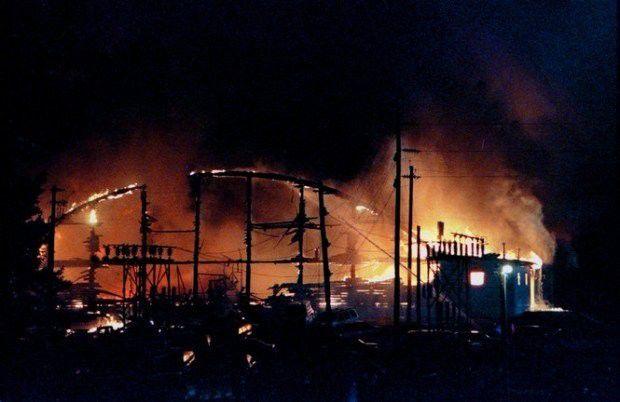 Sept. 21, 1996 — LSU 19, Auburn 15: "The Night the Barn Burned." During the first half, the old wooden Auburn Sports Arena adjacent to Jordan-Hare Stadium burned to the ground, with flames shooting hundreds of feet into the air. "I had my back to the fire," then LSU coach Gerry DiNardo told AL.com in 2019. "When I got to the press conference somebody asked me about the fire and I said 'What fire? Was it a big deal?' I didn't really know. But when I saw the TV copy, I just could not believe it." The Auburn fire department said the fire was caused by an unattended grill left under an overhang, something some Auburn fans have long blamed on LSU tailgaters. With the fire under control by halftime, attention returned to the game. An Auburn touchdown made it 17-15 with 38 seconds left, but Raion Hill intercepted Jon Cooley's two-point pass attempted and returned it for two LSU points, sealing the victory.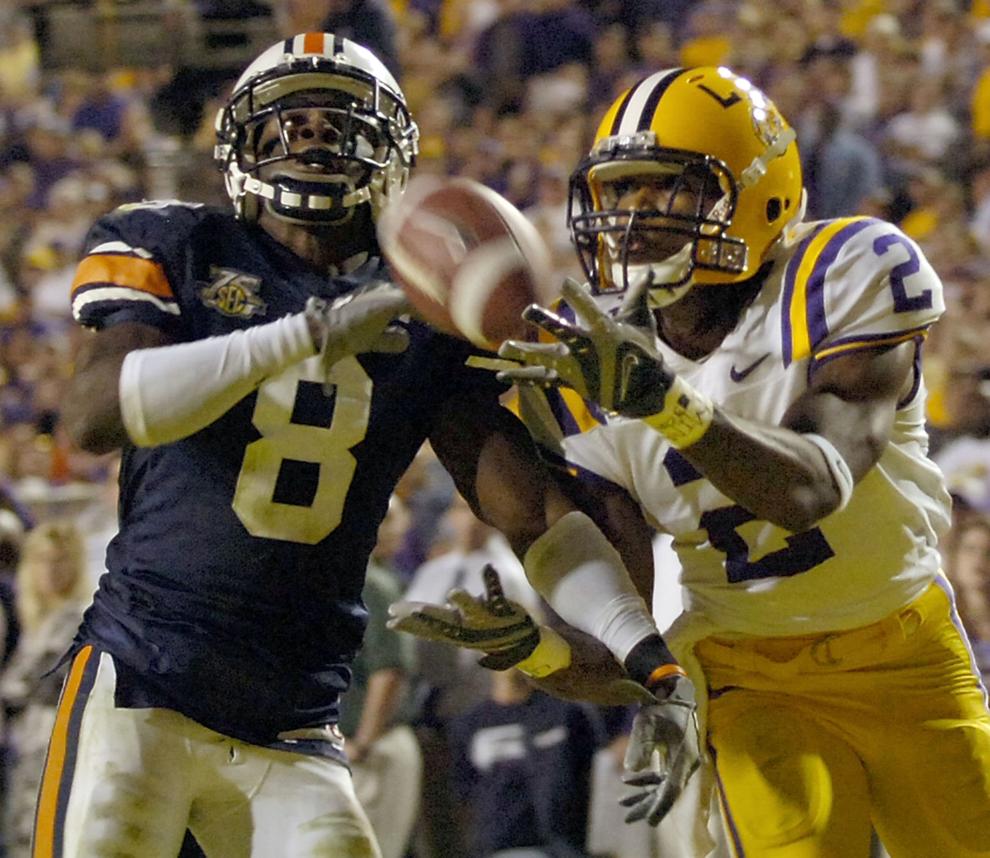 Oct. 20, 2007 — LSU 30, Auburn 24: "Seconds count." Trailing Auburn 24-23 in the final moments, it looked like LSU was moving into position to try a game-winning field goal. Of course, many things in the Les Miles era didn't follow conventional logic. LSU receiver Demetrius Byrd signaled to offensive coordinator Gary Crowton in the press box that a pass called "144 Go" was open. Matt Flynn found Byrd in the end zone with Auburn's Jerraud Powers draped on him. Byrd tumbled to the turf with :01 remaining on the clock to complete a stunning 22-yard touchdown pass.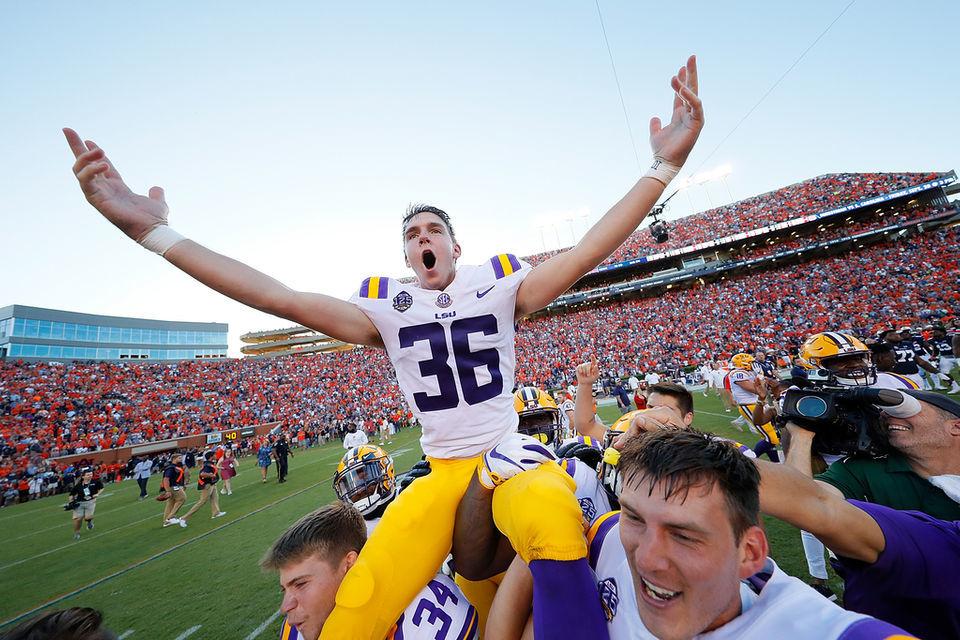 Sept. 15, 2018 — LSU 22, Auburn 21: "Cole's Clutch Kick." After beating No. 8-ranked Miami in Arlington, Texas, to start the season, LSU found itself in another top-10 showdown two weeks later at No. 7 Auburn. LSU trailed 21-13 with just over eight minutes left when Joe Burrow connected with Derrick Dillon on a 71-yard touchdown pass to make it 21-19 (the two-point attempt failed). LSU got a defensive stop and got the ball back with 5:38 left, moving into position for a game-winning 42-yard Cole Tracy field goal as time expired. The win made LSU the first team to beat two Associated Press top-10 teams in the first three weeks of a season since Missouri in 1976.