Dave Aranda calls it "Peso."
To you and me, it is "Nickel," the defensive package that has become oh-so common in college football to combat the spread offense. The normal Nickel package includes five defensive backs, the origins of its name and the root of LSU's term for the grouping. One Mexican Peso is worth about one U.S. nickel.
Aranda's version of the defense comes with a tweak: It not only includes five defensive backs, but incorporates four linebackers (two inside and two outside), leaving in the game just two defensive linemen. In Aranda's speed-centric defensive options, Peso is a slight step slower than the quickest of them all, Cheetah, a defense that include one down lineman.
"(When) we go Peso, there's opportunity for more movement and more diversity in the looks we're given," Aranda said. "I'd like to be able to get back to that."
The Tigers played plenty of Peso during Aranda's first season, but you might have mistaken it. They still had three linemen on the field, using defensive end Lewis Neal as a sometimes stand-up outside linebacker while removing the F-outside linebacker for a speedy nickelback like Tre'Davious White or Dwayne Thomas.
Aranda scrapped Peso for much of 2017 because of personnel, he said. The Tigers struggled in nailing down a nickelback. Freshman Kary Vincent and Xavier Lewis rotated early in the season before the Tigers slid over Jackson, something they tinkered with for a while.
Is Peso back? With the addition of Scotlandville signee Kelvin Joseph and a stacked, veteran safety position, Aranda hopes so. LSU's passing defense, he said, hurt last season without an extra defensive back in the game.
Aranda discusses plenty about Peso in Part 2 of our Q&A with him. He also touches on Breiden Fehoko, the talked-about defensive end who sat out last season after transferring from Texas Tech, and he spends time on Joseph's position move to cornerback. Speaking of cornerback, he admits that the position is the biggest need area for LSU in 2019 and 2020.
Also, he views new safeties coach Bill Busch as a "pro" at the three facets of being a college coach, and he touches on the competition between Tyler Taylor and Jacob Phillips.
---
You guys planned to play Kelvin Joseph at nickel and safety, but because of the signing day loss of Florida CB Patrick Surtain, Kelvin will move to corner. How do you see Kelvin at cornerback?
Good. He's got length and quick feet. On top of that, he's got good top-end speed. When you have those three things, it makes for a real special player. We're blessed to have him. (Secondary coach) Corey (Raymond) did a great job with him.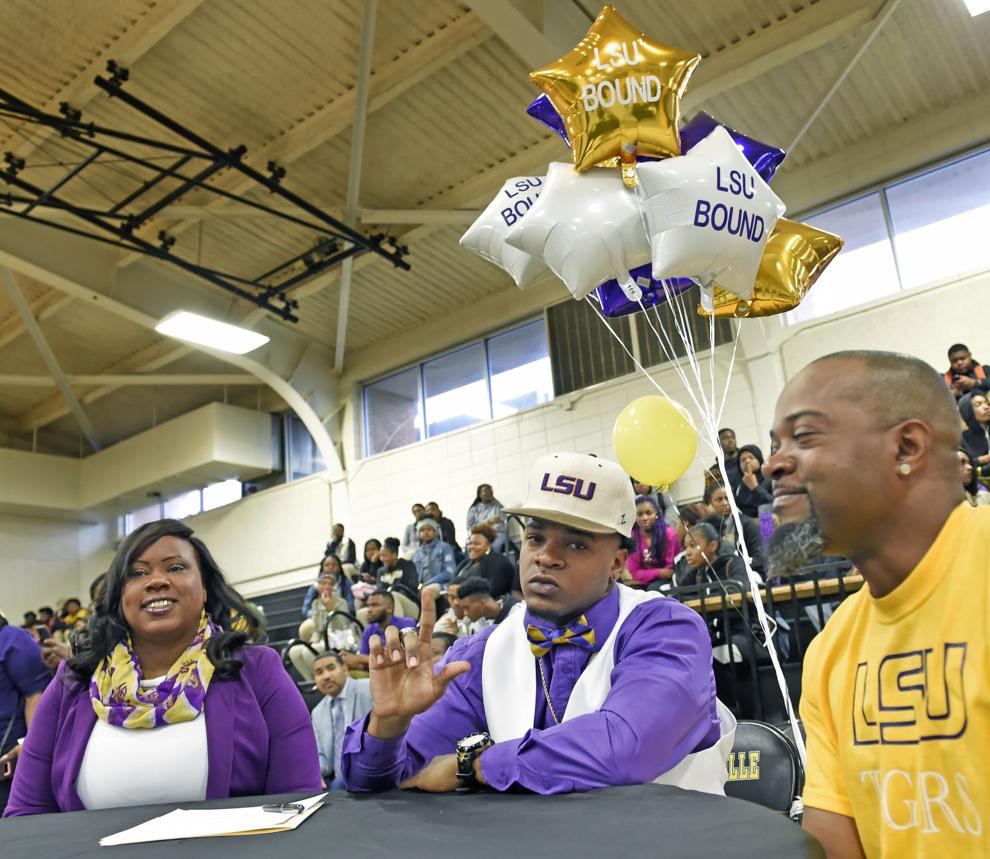 We were talking … I remember during the recruiting cycle, talking to him about, 'Hey man, what would you like to play?' He mentioned wherever you want me to be. I laid it out to, 'Hey, there's a lot of merit to being a safety here. There's merit to being a nickel and we can move you around.'
We didn't play a lot of nickel this past year. I mean, the year previous (year in 2016), we played almost exclusively nickel. This past year, we had some young nickels figuring stuff out. We had some veteran guys that had it figured out.
The Tigers started the season, for instance, with true freshman Kary Vincent at nickel, rotating with Xavier Lewis, who has since transferred. Aranda then played Donte Jackson some at nickel and, often times, kept F-OLB and sixth-year senior Corey Thompson on the field for a base 3-4 defense instead of having a nickel.
The more base we played, I felt like the run defense got better, but I felt like our pass defense suffered for it. In the perfect world, you'd be able to play nickel but have someone you're comfortable with and savvy enough to be able to play the run and then when it's pass, be able to have matchups you want. Kelvin gives us that.
With the outcome (of missing on Surtain), there's a big need at corner, and I think he can do it. He's a special player. There's not a lot of people you can talk about at three positions and say, 'Hey, he'd be great,' but I think he's one of them.
When you arrived here, the inside linebacker position had serious depth problems. How do those depth issues compare to the current depth deficiencies at cornerback?
We need more depth there. All day (signing day) we were locked up looking at 2019 and 2020, and we talked about the need for DB and being able to build that. We're allowing for that right now.
You mentioned the grouping Peso. Can you explain what that is more in detail?
Peso is playing two down linemen, four linebackers and five DBs. You're playing an over defense, but you're playing it from a 3-4 perspective with the two D-linemen over the guards and your outside linebackers being over the tackles and your inside backers being in the core. Out of those six, you can play games with who the four rushers are. We made a lot of hay with that at some (other schools, including) the first year (at LSU in 2016), especially at the bowl (win over Louisville), (we played) a fair amount of it.
This past year, we didn't. A lot of that had to do with the fact that the nickel play… we ended up playing a lot more base. Base really kind of fit us. This past year, we were really more of a hard hat, make-sure-you-pack-your-lunch pail (team). Base kind of fit that, but I think we go Peso, there's opportunity for more movement and more diversity in the looks we're given. I'd like to be able to get back to that.
This being the third year (of our defense) is really the second year.
You played a lot of Peso late in your tenure at Wisconsin right?
Yes.
You opened up this conversation talking about how this signing class will help you have a better rotation on the defensive front as it builds your depth. Depth at defensive tackle and inside linebacker has been an issue. Were those deficiencies shocking to you when you arrived at an SEC power like LSU?
It wasn't shocking from that perspective. There was some shock when you saw what other teams had. That's when it hit you. Like, this past year playing Auburn and seeing them roll out those guys. I'd be on the recruiting trail and talk to (Clemson defensive coordinator Brent) Venables and we'd be joking about his rotation up front. That stuff is shocking, but I think we're on our way.
The guys that were included in last year's (class) really should be included in this (year's class) includes Breiden Fehoko. Breiden is going to come in and be one of our better players. The depth he allows us, along with some of these other freshmen, we'll be stronger than what we've been.
Where does Breiden play?
He'll be defensive end.
Pete Jenkins told me last month that Breiden was the best defensive lineman on last year's team. Is that true?
He was the best. He was. That's true.
Kardell Thomas shut down his recruitment two weeks ago.
What does new safeties coach Bill Busch bring?
Bill's a pro. Bill has been at some major programs, a lot of them in the Big Ten. I think Bill is one of the better scheme coaches that I know that are DB guys. He knows protections, run blocking schemes, knows an offense is trying to run this play because the front if lined up this way. He knows the latest trends with the routes we're seeing and adjustments to the back end to combat those routes.
I think technique wise Bill is a good teacher. I think his meeting rooms are very animated, very active. There's going to be a lot of questions, guys are going to be required to know answers and they're going to be quizzed on a bunch of stuff. Will be good to shake that up.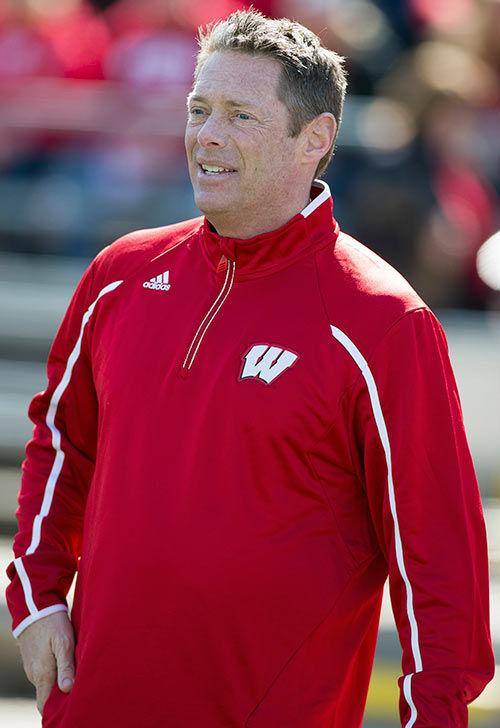 Recruiting wise, the schools I was at with Bill – Utah State and Wisconsin – he was our best recruiter on staff, at both of those schools. There's not a lot of guys that can do all three of those things well. It's good to have him.
Your current inside linebackers – Tyler Taylor, Patrick Queen and Jacob Phillips – what do you see in those guys' roles next season?
I think Tyler and Jacob are competing right now for that Mack (starting) spot. Tyler played early. He was able to process all the stuff. We were talking about this today with the recruiting of linebackers today that it's a hard transition (from high school).
There might be some similarities with recruiting high school quarterbacks that are kind of dual-threat quarterbacks to where their (high school) game is 'if the throw is there, throw it; if it ain't, run it.' You get them into a pro system and all the sudden, 'No, don't do that. Instead, do this.'
It's a whole 'nother world. Here's someone who's been playing a sport and they think they know and they come in and you're introducing them to a whole new sport. It's 'What is this?'
I think there's some truth to that, to linebackers. There's a lot of 'Ball go, you go. If the ball goes wide, run fast wide. If the ball goes away, run fast going away.'
The rate at which college football tickets are being bought is falling at an historic rate.