LSU unveiled its 2017 uniforms Thursday morning — nine combinations, including all-white, the camo hat and a special full throwback version.
While most of the uniform combinations remained unchanged from LSU tradition — pinstripes in midweek games, white on Friday, purple on Saturday, gold on Sunday — there were a few subtle tweaks to LSU's uniform sets. 
Most of the Tigers uniforms will now be in the Nike "Vapor Elite" style. The Southeastern Conference logo will also now be placed on the right sleeve on the white, purple, gold and grey jerseys instead of its previous place on the uniform breast. 
The most notable addition to LSU's uniform set this season is a throwback jersey it will wear March 28 against Tulane. It features a block "L" on the chest and hat, with a vertical purple stripe running from the collar to the bottom of the jersey. 
Here's that full throwback. https://t.co/czooDUU5KI

— Luke Johnson (@ByLukeJohnson) February 9, 2017
The team also appeared to do away with a set of uniforms it debuted last season that featured a purple stripe down the sides of the jersey.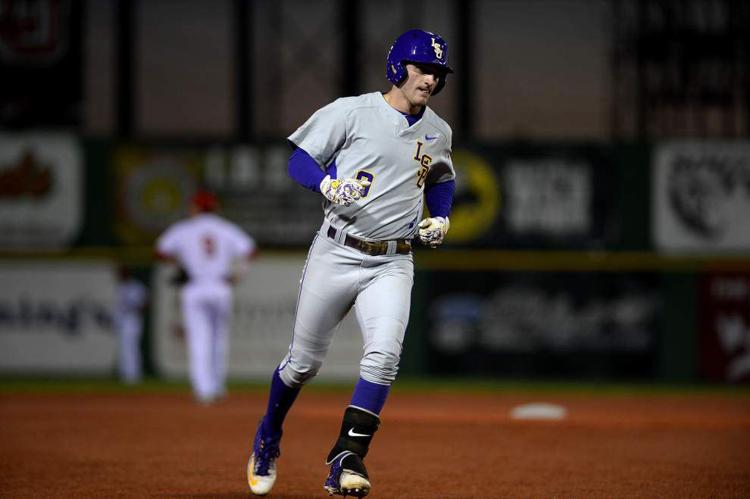 Scroll below to see photos and details:
(Not seeing the module below? Click here.)
---
The Uniforms of LSU Baseball by LSU Athletics on Exposure
---
As LSU's fall practice wound down, one thing became clear to coach Paul Mainieri: Freshman i…
LSU coach Paul Mainieri has seen enough to make a decision: Freshman right-hander Eric Walke…
Junior designated hitter Bryce Jordan was filling in at third base during a scrimmage Tuesda…