Myles Brennan dropped back, alone in the pocket, and saw the Mississippi State linebackers drop back, too.
This was the first third down of the 2020 season. LSU split out five receivers wide, as it so often did during its national championship run last year, and on the snap, each one sprinted in an array of routes.
One receiver was bound to get open, to reach the needed 7 yards. Wouldn't one? Shouldn't one?
Brennan looked right as the seconds crawled by.
One, one-thousand.
Brennan pumped his right arm toward Koy Moore, then held off when he saw Bulldogs linebacker Aaron Brule step into the throwing lane.
Brennan rolled right.
Two, one-thousand.
Brennan evaded oncoming defensive end Marquiss Spencer. The sideline was approaching. The defense was closing. All but one Tigers receiver had drifted far toward the left side of the field.
Five, one-thousand.
Brennan heaved a throw on the run, a spiraling downfield pass that fell 5 yards short of Racey McMath.
Let's step into the pocket's view for LSU's 44-34 loss to Mississippi State. It's as good a place as any to understand the up-and-down performance of the Tigers' offense and their new starting quarterback.
Brennan finished the game 27-of-46 passing for 345 yards, three touchdowns and two interceptions — a stat line that starting center Liam Shanahan said Tuesday was reflective of "a decent game." 
Shanahan said Brennan was "getting a lot of unfair criticism" for LSU's disjointed offense and its surprising loss as a 16½-point favorite.
Mississippi State's pass rush attacked with a stream of blitzes and twists, Shanahan said, and the offensive line, surrendering seven sacks, needed to execute its communication and technique better.
"We've got to make it easier on Myles," Shanahan said.
LSU coach Ed Orgeron didn't place the blame squarely on the lack of pass protection. He said Mississippi State correctly anticipated LSU's offense would try to throw the ball short early in the game — light, easy throws that would help the new starting quarterback get into a rhythm.
Instead, Brennan faced tight passing windows and chose not to make any mistakes with ill-advised throws.
"I'm not going to force the ball with a guy standing right in front of my receiver," Brennan said Saturday night.
The 6-foot-4, 210-pound junior was patient. Too patient, Orgeron felt.
Brennan was "a little bit hesitant in the pocket," Orgeron said. The quarterback needed "to get rid of the ball a little quicker."
Brennan knows where to go with the football. He knows his progressions. "It's a matter of making the decision," Orgeron said.
It's a familiar critique. Orgeron used to say the same thing about Brennan's predecessor, Joe Burrow, before the Heisman Trophy winner gained command in a record-breaking season.
Hesitation led to sacks and missed opportunities Saturday, situations that may have made a difference in a score margin that mostly stayed within a single score.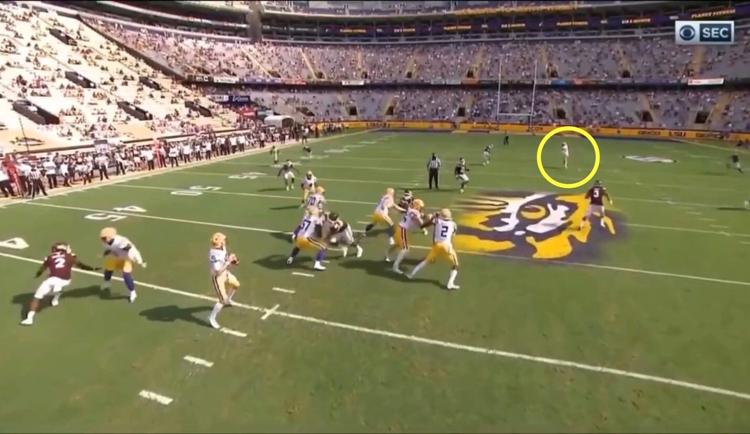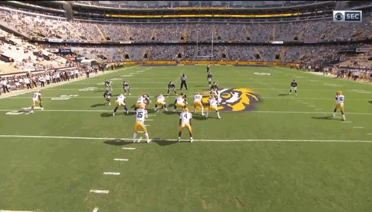 On LSU's third drive, on a first-and-10 at the Tigers' 46-yard line, Brennan held the ball on a play-action pass and decided to run after a few seconds in the pocket. He seemed to miss slot receiver Jaray Jenkins, who had several steps on defenders in a vertical route down the seam.
Instead, Brennan tucked the ball, ran through a hole on the left and was tackled for a 1-yard gain. Three plays later, LSU punted.
Later, on a third-quarter play with LSU trailing 27-24, McMath appeared to be uncovered along the left sideline. Brennan saw the opportunity, but before he could make the throw, Bulldogs linebacker Jordan Davis hit Brennan's arm, forcing the ball to be underthrown and intercepted at the Mississippi State 24.
The Bulldogs scored a touchdown following the turnover, creating a 34-24 lead that LSU could not overcome.
Brennan generally thrives in play-action situations, and offensive coordinator Steve Ensminger often uses them to take deep shots downfield. These plays later produced Brennan's best throws of the game.
Brennan was 8 of 9 for 127 yards and two touchdowns on play-action passes Saturday, according to Sports Info Solutions. Both his 37-yard and 33-yard touchdowns to Terrace Marshall came off play action, and they allowed Brennan to showcase his strong arm.
"I like the long ball," Orgeron said. "I thought Brennan threw the long ball very well."
So far, Brennan's 158.3 quarterback rating on play-action passes is better than any LSU quarterback's yearly rating in the Orgeron era. Better even than Burrow's performance in 2019 (154.9).
But it's the other passes — when Brennan is dropping back in the pocket to make throws — where LSU's new quarterback struggled.
On those, Brennan was 18 of 31 for 209 yards, a touchdown and two interceptions — a 55.9 passer rating that ranked eighth among other Tiger quarterback performances in the Orgeron era, including his own yearly ratings in previous seasons.
Even the touchdown — a 2-yard touchdown to tight end Arik Gilbert in which Brennan threw the ball up for grabs while getting tackled — wasn't exactly one for the highlight reel.
Passing in the pocket means sometimes passing under pressure, and Orgeron said there's still room there for improvement with Brennan. 
"I think he has to avoid the rush instead of going outside," Orgeron said. "Stepping up in the pocket like (New Orleans Saints quarterback) Drew Brees does. Be patient and let his receivers come open. And when he does see a receiver, pull the trigger and throw the ball, just like any great quarterback would."
Sometimes, Brennan did step up in the pocket, as he did on a first-and-10 pass in the third quarter, when he delivered an accurate throw on the run to Jenkins for a 20-yard gain.
And sometimes it didn't matter, like when Brennan stepped up and was still sacked as the pocket collapsed on a third-and-10 in the fourth quarter.
Drops also were a key issue, Orgeron said.
Running back Tyrion Davis-Price and Gilbert dropped one each, and Marshall dropped two: first, a would-be first-down catch at midfield in the second quarter (which led to an LSU punt); then another potential chain-mover at the Bulldogs 4 (which led to a field goal in the fourth quarter).
Two summers ago, former passing-game coordinator Joe Brady challenged the receivers to record 10,000 catches before the 2019 season began in an effort to reduce drops.
Marshall said this offseason "was obviously weird" with its COVID-19 restrictions. He didn't get to 10,000 catches, but the receivers "most definitely worked" together to work on catching and chemistry.
"It was our first game as a unit together," Marshall said. "I didn't really expect us to be the greatest right away. It took us some time."
Shanahan said Brennan came in for Monday morning's weight room session with an edge. The quarterback said Saturday that "leadership is going to be crucial from here on out," that there was a "long journey ahead."
"He looks ready to go," Shanahan said. "I could tell he's ready to bounce back and do what he can do, what we know he can do."