An aspiring actor is living in Baton Rouge.
There's probably more than one, but this one is special. This one is already famous for a different craft, his face and voice easily identifiable after years in the spotlight.
This man spends his days and nights like any wannabe movie star. He auditions for films, acting in front of an iPhone while it records his movements and words — a file he'll soon email to directors in New York or Los Angeles.
This man is Les Miles.
Former LSU football coach Les Miles may be looking for a job with another team, but he's keeping a home in Baton Rouge after selling his resid…
"I have several projects that I'm looking at. I'm reading for those," Miles said in a recent interview.
"Reading?" a reporter inquires.
"Reading scripts," Miles responds. "Auditioning."
You're reading scripts and auditioning for movies?
"Absolutely!" a confident Miles proclaims.
Les Miles has the acting bug.
It bit him long ago, as a boy in Ohio watching black-and-white films in his childhood home. More than 50 years later, he's acting on it. He's so deep into it that he spends some nights tucked in a private room at Baton Rouge's Celtic Studios auditioning with former LSU baseball player-turned-actor Michael Papajohn.
"He's got the bug," said Patrick Mulhearn, the former executive director at Celtic Studios who's partly responsible in landing Miles in cameo appearances. "This isn't a passing fancy."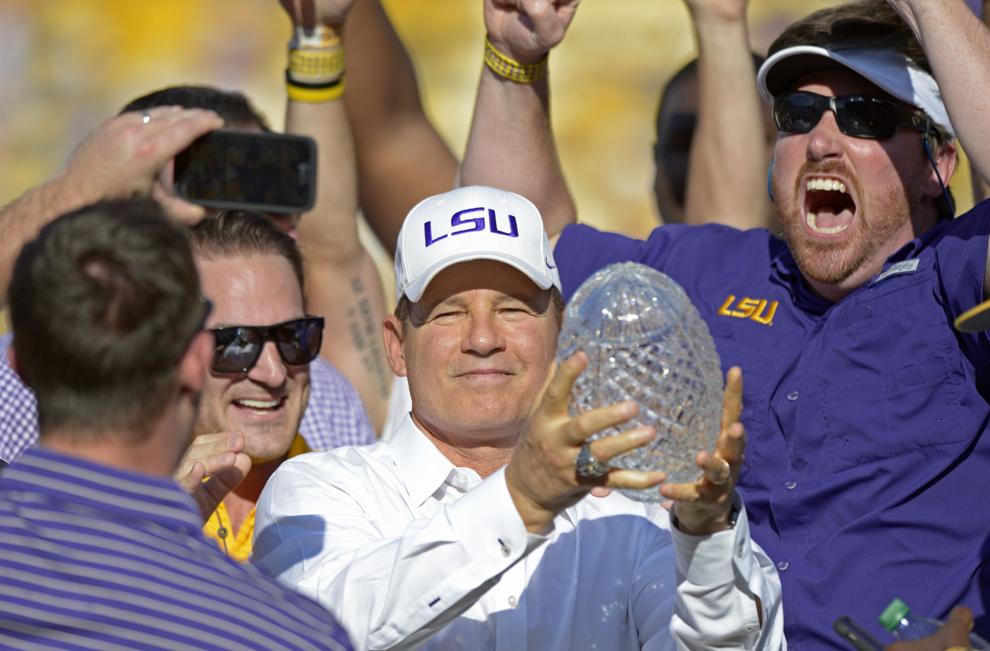 You know Les Miles, the football coach — that grass-eating, hat-wearing man who stalked the LSU sideline for nearly a dozen years, winning a national championship and two Southeastern Conference titles. You know him as the fun-loving, sports-driven father to four children, all of whom likely eventually will play major college sports.
You know him as the quirky man who bellows about Columbus Day at news conferences and proclaims he has a "damn strong team" during sideline interviews.
But do you know him as the novice who's hoping to transition from a football coach who made cameo appearances to a full-blown acting celebrity who shines in the bright lights of Hollywood?
This is the story of Les Miles, the actor.
"I don't know that anybody ever doesn't dream at one point in time, 'I'm going to be in a movie,' " Miles said. "I don't know how you don't think that way. As a child, I wanted to be the president of the United States, wanted to be a head football coach and wanted to be an actor in a movie. We only get one go-around at this thing called life. There's no do-overs."
Miles will be 65 years old by the time next football season is over. He is not giving up on being a head football coach, he said. This is not, in any way, his retirement from coaching. But he said he'll be particular about his next coaching stop. The job must be at "the right place," he said, and must have an athletic director and president committed to winning at the championship level.
During his first offseason unemployed, in 2016, Miles' name was linked to a host of openings, including Houston, Minnesota and Purdue. This offseason was different — he was rarely mentioned.
Now out of coaching for 18 months, Miles still plans on continuing his career as a college football television analyst, but he has found a new craft he hopes will become a career in the twilight of his working life: acting.
"This is highly unusual," said Andrew van den Houten, a 38-year-old Hollywood producer who worked with Miles on a film a few years ago. "Usually you find them to play coaches, their own roles. It's unusual to find somebody at the top of their game, a college football coach, a piece of history for LSU, a representative of Louisiana like this, to want to play other roles."
Van den Houten has produced 37 feature films, most of them independent. One of those is "Camera Obscura," a 95-minute thriller filmed in Baton Rouge and released last June.
"Camera Obscura" is one of two released movies in which Miles has appeared, both in cameo roles. In "Camera Obscura," he played a police officer with one line. He played an Oklahoma State football coach in "When the Game Stands Tall," a 2014 drama filmed in New Orleans.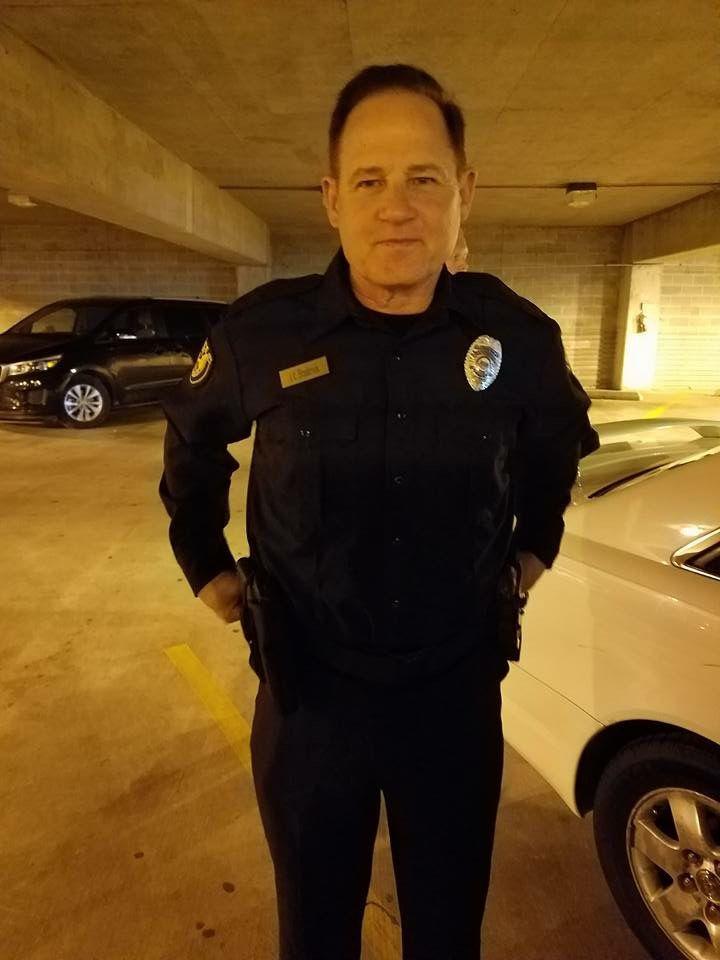 Miles is soon to add a third movie to his brief acting profile on IMDb.com, the popular online movie database (yes, he does have a profile). "Angry Men," a drama inspired by the Challenger explosion in 1986, is set for release in June.
Miles will have his biggest role yet in the film. This is no cameo.
He describes his character as a NASA chief named Nelson who is responsible for launching the space shuttle. Miles spent four eight-hour days over two weekends filming in San Antonio.
"It was so fun," Miles said. "I am one of the NASA chiefs. The engineers came to the chief and to the other contracting companies and said, 'Wait to launch.' They said, 'We're not going to.' The engineers were right."
Two photos on IMDb.com show Miles on screen. In one, Miles, at the center of the shot, appears to be the only actor on screen speaking. Mouth open and angry, he's leaning over a table full of what appear to be NASA employees, all of them encircling a miniature model of a space shuttle.
How much screen time he'll have in the film is even a mystery to Miles. He won't know for sure until he views an advance screening of the film. Nevertheless, this is his biggest step yet out of the world of sports and into the world of acting — something Papajohn did in the 1990s.
"The gold nugget Les has, whatever he did to walk into those living rooms and recruit those players ... he just connects with people," Papajohn said. "I believe you're going to see that on camera down the road. People hire that."
So will Miles make it?
Folks who have worked with him on stage hold an optimistic view of Miles, the actor. They describe him as a passionate, hard-working novice who strives for perfection, a driven individual who just might have a future on the big screen.
"There's something an athlete or coach has that can't be taught in an acting class," Papajohn said. "He's got it. He's got the 'it' factor."
Van den Houten added: "There's something really cool about him, a sensitive compassionate side. The best actors have that quality."
Miles impressed the producer so much in his one-day filming session for "Camera Obscura" that it spawned a new script for a high school football film. "Beyond the Gridiron" is still in the early stages of production, van den Houten said, but Miles has a copy of the script.
"That film is something I want to do, and I want to work with Les," van den Houten said. "There is a young actor, pretty big, from Louisiana, who could really relate to this football-based story, and I know Les is somebody I'd love to continue to work with."
Darin Turner, a class of 2020 receiver from Memphis, Tennessee, committed to LSU in a tweet Tuesday. 
How Miles got to this point — appearing in cameos and catching the eye of producers — is a story that involves a speech coach (Jennifer Douglas), a studio executive (Mulhearn) and a movie star (Tom Cruise).
It all began in 2010, about halfway through Miles' tenure at LSU and one season before his 13-1 SEC title-winning season. His then-speech coach, Douglas, reached out to Mulhearn about the same time that "Never Back Down 2," an action drama movie related to cage fighting, was being shot at Celtic Studios. Things didn't work out.
This happened two more times, Mulhearn said. Miles was initially lined up to play a town mayor in the 2011 sci-fi movie "Swamp Shark." His schedule got in the way of filming. He was then interested in appearing in the HBO horror TV series "True Blood," but again, it fell through.
Around this time, Cruise was filming the 2013 action/adventure film "Oblivion" at Celtic Studios. Miles expressed to Mulhearn his wish to meet the actor.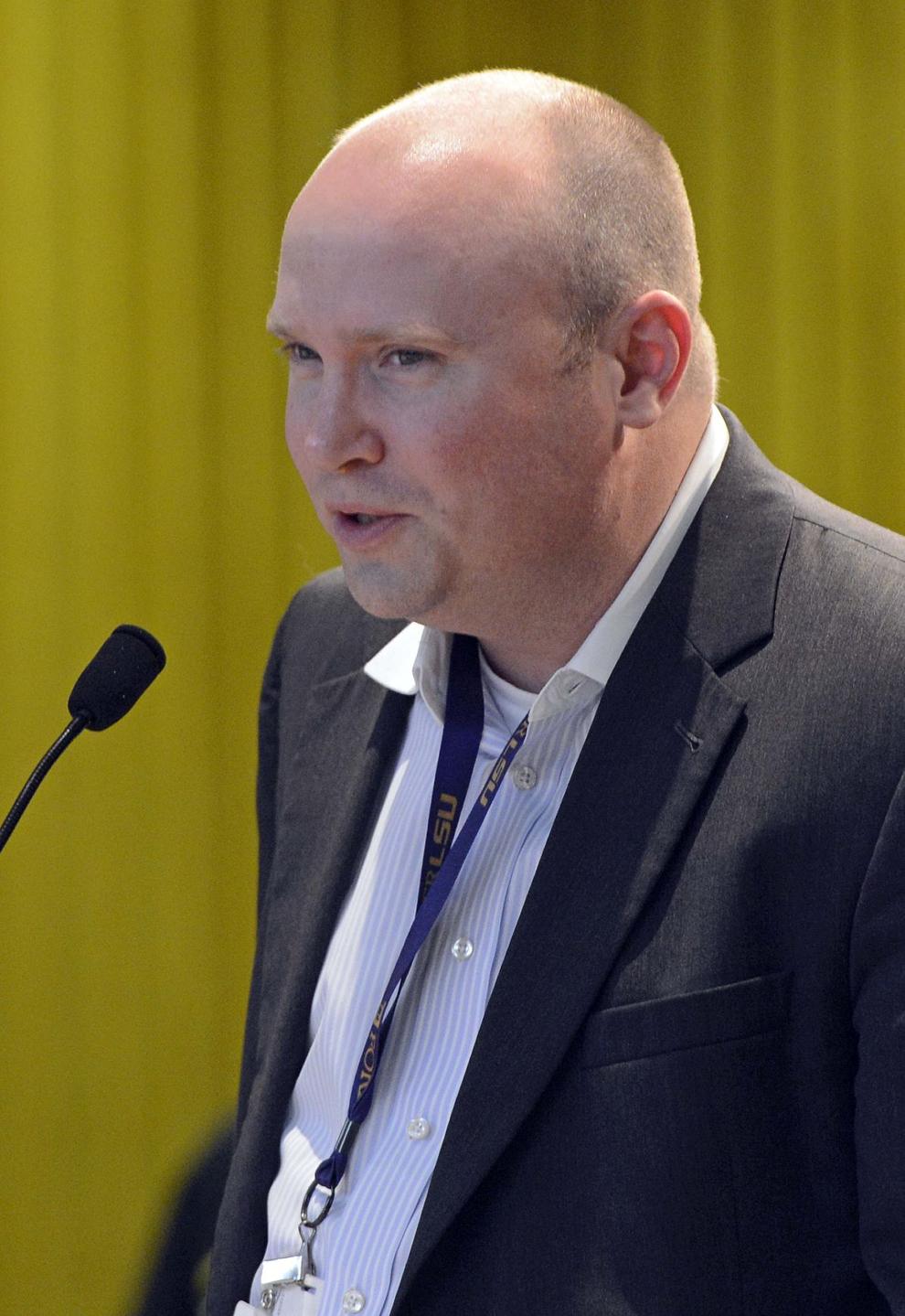 "I figured it would be a 20-30-minute talk. It didn't work out like that," said Mulhearn, now a senior director at Louisiana Economic Development. "I walked him down to the stage. He and Tom Cruise started talking. They stopped a few hours later. He then watched intently as Tom acted. They say Tom Cruise is as big of a fan of football as Les Miles is of movies."
After appearing in "When The Game Stands Tall" — a role Miles disliked because he "had to play himself," Mulhearn laughed — Mulhearn recommended van den Houten find a spot for Miles in "Camera Obscura."
He has one line in the film. While guarding caution tape near a murder site, Miles' character tells a man: "Sir, I'm going to need you to step back."
Miles craves more, and the seriousness of his acting career took a turn about a month ago, when he phoned Papajohn, the actor and stuntman who played center field on LSU's first College World Series team in 1986.
The two are working together auditioning for films in a tucked-away, private room at Celtic Studios.
"Let's just say we're helping one another out," Papajohn said. "I need actors to read lines for me off camera. I'm always trying out, auditioning. Now he's trying out. You need someone to read off camera for you and push the button and record."
Miles is not necessarily hurting for a job. LSU fired him in September 2016 and owes him about $9.6 million over the next six years. According to the buyout clause in his contract, Miles receives a $133,000 check at the end of each month.
He's got time and money for a newfound career that will, he said, thrust him back on a team — something he badly misses.
"You know, it's a team pulling together and putting a great message on the screen, and you have to do your part," Miles said. "I really respect the job that these actors do. For them to portray reality and have the audience lose their place. ... In other words, (the audience) is not in the movie theater anymore — they're really in the story."
Miles said he has already taken some acting lessons, and he plans to take more in the future.
"Next time you go to a movie," Miles said, "see if what he or she says on screen evokes reality to you. If in fact that's it, if it's in fact reality, that guy or gal has done a great job. I'm working on that."
---
LSU is six practices into spring. We probably haven't seen enough in practice to create a real depth chart, but let's give it a crack anyway.
Of all the people to provide insight on LSU's new offense, the best may have come from a defensive player who has yet to take a college snap.