This is the second of a seven-part series starting Sunday and ending Saturday, the first day of LSU's spring football practice.
Depth chart
DE
Frank Herron, senior
Rashard Lawrence, sophomore
Justin Thomas, freshman


Lost from 2016: Davon Godchaux (NFL declaration) 
NT
Greg Gilmore, senior
Ed Alexander, sophomore
Christian LaCouture, senior


Lost from 2016: Travonte Valentine (dismissed)
DE
Christian LaCouture, senior
Deondre Clark, senior
Glen Logan, RS freshman


Lost from 2016: Lewis Neal (exhausted eligibility)
Buck (edge rusher/OLB)
Sci Martin, sophomore
Andre Anthony, RS freshman
Isaiah Washington, RS sophomore
Lost from 2016: Arden Key (temporarily away from team), Tashawn Bower (exhausted eligibility)
Spring movement: HIGH
There is potential for some serious movement here and even more movement once fall practice begins (we'll get to that in the below section).
First off, Key is expected back this summer after taking a leave of absence for what the school is calling "personal reasons." The junior will, of course, move to the top of the depth chart at Buck for what's likely to be his final season in college.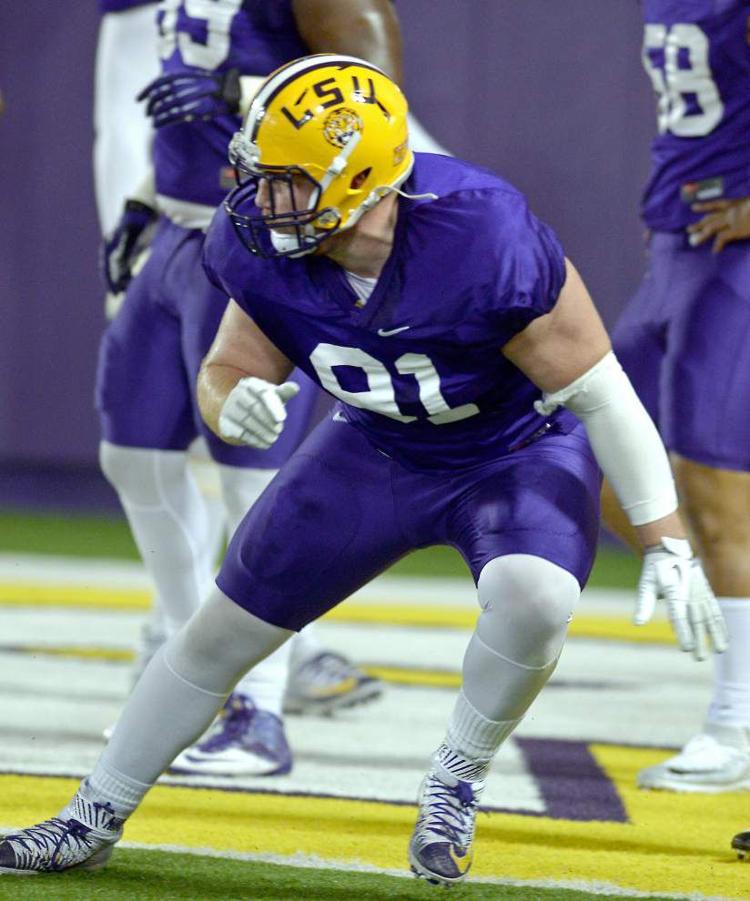 An intense battle is expected in his potential absence this spring, as several young players jockey to replace Key's backup last season, Tashawn Bower. In a small way, Key's expected absence is a positive in that coaches can identify a backup. 
LaCouture's place in the depth chart is still a bit of a mystery. He began last spring as LSU's nose tackle, as you'll remember, and then, halfway through drills, was moved to defensive end. He was expected to start there before rupturing his anterior cruciate ligament in his knee during preseason camp. 
The DE role in which we have Herron starting will be one up for serious competition this spring. Lawrence is the highly touted lineman from Monroe who saw several snaps a game last year, but Herron is a veteran in the program. 
Fall expectation 
Tyler Shelvin, Neil Farrel, K'Lavon Chaisson and Aaron Moffitt arrive this summer.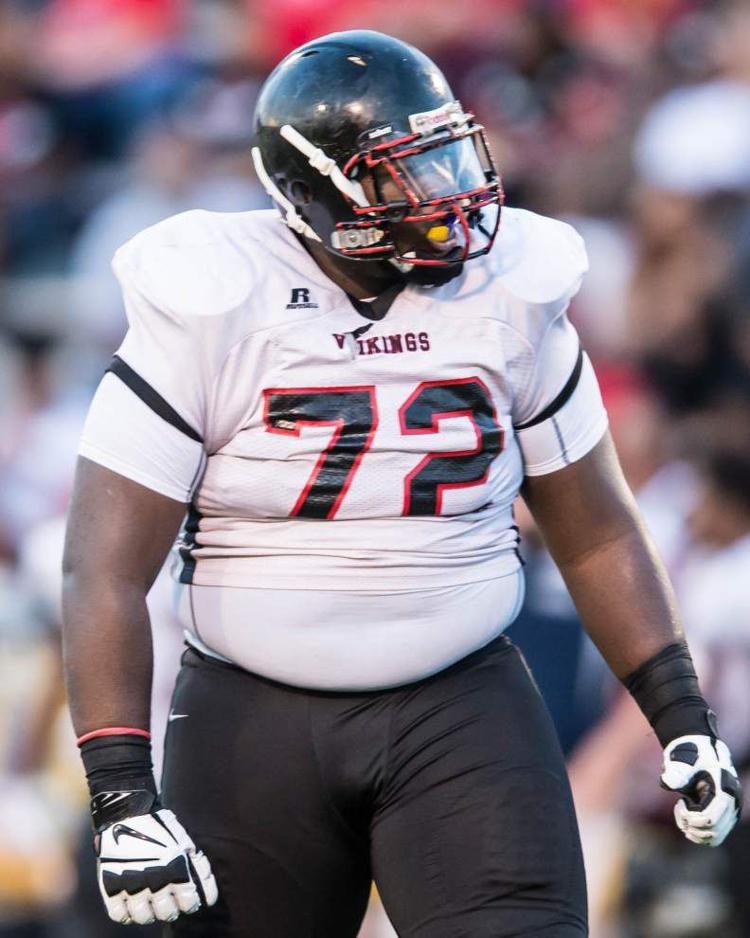 Shelvin was the state's top-ranked 2017 recruit, according to 247Sports' composite rankings. He could push hard for playing time at the nose tackle position. Chaisson is a Houston product who coaches love and compare to Key. Look for him to challenge as Key's backup.
LSU Spring Practice Position Previews
Sunday: Quarterbacks
Monday: Defensive line
Tuesday: Receivers and tight ends
Wednesday: Secondary
Thursday: Backfield
Friday: Linebackers
Saturday: Offensive line
This is the first of a seven-part series starting Sunday and ending Saturday, the first day …