The boxes that sit unpacked in Andy Cannizaro's office have just arrived there.
He's spent the last two Sundays, not unpacking boxes, but moving them from his new Starkville home to his new office near Dudy Noble Field. That's just how crazy the last six months have been for the former LSU assistant and current Mississippi State head baseball coach.
Unpacking said boxes might have to wait until after the season.
"It's been makeshift all spring," Cannizaro said, "but it's been amazing, man."
In this case, makeshift has a double meaning. His team is that way, too.
The New Orleans native took over the Bulldogs so late — in early November — that he conducted just five on-field fall practices, he said. He inherited a squad that lost a whopping 10 players from last year's team to professional baseball. Over the course of the season, he's down eight pitchers to injury.
What's so "amazing" about all of this? Mississippi State is ranked in the top 15 in four of five major polls, has won six of nine Southeastern Conference series and still has a shot to win the SEC West.
Naturally, the only thing standing in the way of the latter is Cannizaro's old team.
"It's really cool," said Cannizaro, the Tigers' hitting coach and recruiting coordinator in 2015, 2016 and as recently as this past fall. "Honestly, man, it gets me really excited and jacked up to get out there and compete against those guys in Year 1 for the SEC West crown."
The renewal of what many call college baseball's best rivalry begins at 6 p.m. Thursday on the SEC Network from Starkville.
It's Cannizaro and his Bulldogs (34-19, 17-10) against Paul Mainieri and his Tigers (36-17, 18-9). The series winner will likely claim the SEC West title and has a shot, depending on the Florida-Kentucky series result, to win the overall conference championship.
"The eyes of the college baseball world will be on us," Mainieri said. "We can't get caught up too much on who the coach of the other team is."
This series didn't need any more drama.
Well, it's got it.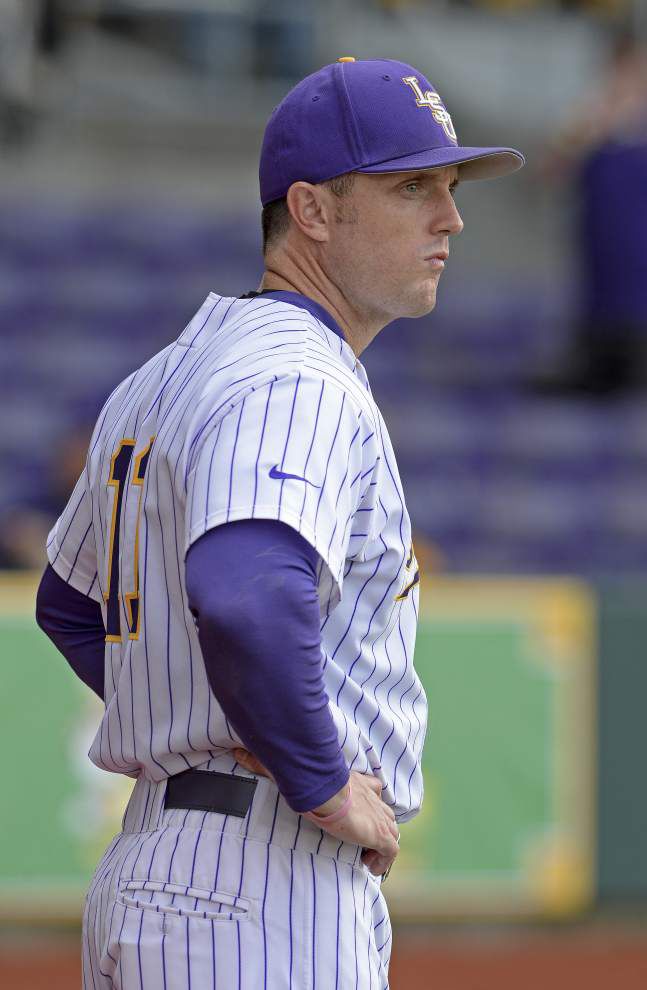 Surely, you know the story by now. Mississippi State elevated John Cohen from baseball coach to athletic director last fall after the departure of Scott Stricklin to Florida. As his replacement, Cohen plucked Cannizaro, a 38-year-old ex-Tulane standout with two years of coaching experience.
The move stunned many in the college baseball world and, at least briefly, shook Mississippi State's division rival here in Baton Rouge. Cannizaro's quick exit in November — it came amid LSU's fall-ending Purple & Gold World Series — left some players in tears and had Mainieri shuffling his staff 10 weeks before preseason practice and two weeks before baseball's fall signing day. 
In an interview earlier this week, Mainieri admitted he was "taken aback" that Cohen had discussions about the job with Cannizaro before anyone notified him.
In addition to that, a long-time LSU commitment, Tanner Allen, withdrew his verbal pledge to the Tigers a week after Cannizaro left Baton Rouge. Allen, a Mobile product, signed with Mississippi State days later, telling AL.com that Cannizaro's departure "changed things."
"I was disappointed when that happened," Mainieri said Wednesday before embarking on the five-hour bus ride to Starkville. "I thought Andy and I had an agreement when he left not to poach players we had recruited."
Both Mainieri and Cannizaro told The Advocate in separate interviews that they have not spoken to one another since mid-November, about two weeks after Cannizaro's departure.
"I'm sure the level of play between the two teams will take care of the potential awkwardness," said Kendell Rogers, national writer for D1baseball.com.
Still, there is respect from all parties involved.
In an interview with The Advocate on Tuesday, Cohen praised Mainieri for being "extremely supportive" and "first class" in the process of hiring Cannizaro.
Cannizaro has the "utmost respect" for Mainieri and LSU, he said, and he shelved more than two years of head coaching experience from his old boss, using it now in Starkville.
"One of the things I took from Paul that I think works and I think of utmost importance is how hard you get after it every single day on the practice field," he said. "Every single day is an opportunity to win a job. Every single day is an opportunity to open the coaching staff's eyes and convince a staff that you can help your team win."
Mainieri, meanwhile, is thrilled to have helped a now-12th former assistant become a head coach, an impressive and rapidly expanding coaching tree. Cannizaro is one of the more unique branches. Mainieri took a risk in hiring a 35-year old from the scouting realm with no coaching experience.
"When he got the job, I was happy for him. I really was," Mainieri said. "I thought, 'What a great opportunity for him.' I was surprised, but I was happy for him and I wished him well in every game except when he played LSU."
But this isn't about the coaches, they say.
It's about the players, the ones wearing maroon and white, who Cannizaro currently coaches, and the ones wearing purple and gold, who spent the last two years being coached and some recruited by the man.
"Andy did a lot for me," LSU senior shortstop Kramer Robertson said before boarding the bus Wednesday outside of Alex Box Stadium, "but I'm approaching it as he's the enemy this weekend. With the impact Andy has, he's not throwing any pitches or getting any at-bats."
LSU players learned of Cannizaro's departure only a few hours after Mainieri. The coach received a call from Cohen on the morning of Nov. 3, the first day of LSU's Purple & Gold World Series Game. About an hour after that call, Cannizaro had accepted an offer to be State's head baseball coach.
Mainieri told players during an impromptu meeting on that Thursday night after the first Purple & Gold World Series game. Cannizaro was not at the stadium for the game. 
Cannizaro met with the team in the indoor football practice facility early the next morning before flying to Starkville on that Friday, Nov. 4.
"It was by far the hardest thing I've ever had to do professionally," Cannizaro said. "There were certainly a lot of tears in the room."
LSU pummeled Northwestern State pitching to the tune of nine runs on 14 hits to wrap up its …
LSU players have praised Cannizaro in the past. Robertson has been one of the more outspoken about the coach's hitting expertise. On the day Cannizaro left, Robertson posted a message on his Twitter: "So many things I could say but I'll keep it short..." it read. "Andy Cannizaro saved my career, and I am forever grateful. Miss St got a great one."
Robertson says he remains in contact with his former hitting coach. 
Cannizaro's absence in Baton Rouge isn't necessarily showing in the numbers.
LSU entered the week, in fact, with the SEC's second-best average (.289), just ahead of third-place Mississippi State. The Tigers were third in runs scored and second in hits, ahead of State in both categories. They're the best in the league at not striking out, too.
The Bulldogs were ahead of LSU in extra-base hits and stolen bases.
"I think they've both done a terrific job," Mainieri said of the two men who replaced Cannizaro: Nolan Cain, as recruiting coordinator, and Micah Gibbs, as hitting coach. "If you go back and look at the statistics of our team this year and compare to our team last year at this time, there's almost a non-discernible difference."
For the Tigers, Cannizaro's knowledge is a drawback this week.
"He knows this LSU team backwards and forwards," said Todd Walker, the former LSU infielder who is now an SEC Network studio analyst.
Cannizaro calls LSU "the most talented group of position players that we have faced all year."
Said Mainieri about the Bulldogs: "I can tell you this, Andy has some really good players."
Mainieri calls junior first baseman Brent Rooker a "shoo-in" to win the conference's player of the year award. Rooker leads the league in average (.406), RBI (71) and home runs (20).
The Bulldogs aren't flashy on the mound. In fact, their team ERA of 4.62 is 13th in the conference. Finding three consistent starters has been tough, with nearly half of their pitchers either set to have surgery or recovery from surgery.
Just one State pitcher, Konnor Pilkington, has logged more than 60 innings this year. For comparison sake, three LSU pitchers have logged more than 70.
"We've had several road trips this year where we've taken 22 players because that's all the healthy bodies we have," Cannizaro said. "And here we are. It's been pretty dang cool, man."
His club has found some of that treasured baseball magic on a weekly basis. The Bulldogs have won 11 one-run games, including eight in the SEC. That's nearly half of their league victories. They've got 22 comeback wins, too.
"He really didn't even have a fall to evaluate this club," Cohen said. "I think he's done a remarkable job of connecting with the kids. He's already made a difference in recruiting. You can just tell these kids are playing hard for Andy Cannizaro, which is exactly what I thought was going to happen."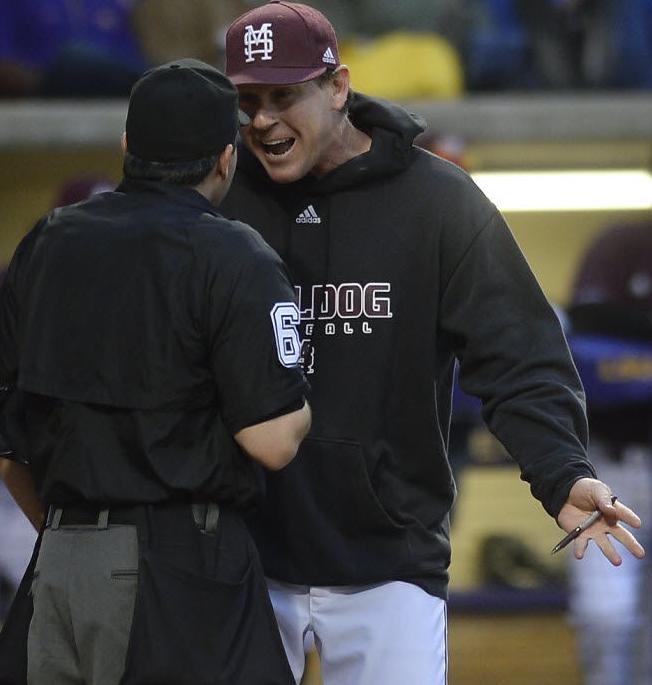 How did Cohen know so much about Cannizaro upon hiring him?
Mainieri posed a similar question to Cohen when he first called Nov. 3 to ask for permission to talk to the then-LSU assistant. During that call, Cohen told Mainieri he planned to offer the job to Cannizaro later that day.
"I was happy for Andy. I was like, 'Wow, John, you're taking a chance on a guy with only two years of coaching experience,'" Mainieri said recalling the phone conversation. "He was like, 'Yeah, but I've heard you speak so fondly about him and say so many things, it really has made an impression on me.'
"I said, 'Well, have you even talked to Andy? How do you know he's the guy you want?' He said they had had some conversations. Well, I didn't know he had had some conversations with Andy. I was a little bit taken aback by that."
Cohen and Cannizaro's relationship dates back to 2013-14, said Cohen. Cannizaro, then a New York Yankees scout, followed around the Bulldogs evaluating State closer Jacob Lindgren. The Yankees eventually drafted Lindgren in the second round in 2014.
The two spent this past summer running into one another on the recruiting trail, too, Cannizaro and Cohen said. A relationship began to form while they chit-chatted during a high school baseball showcases in Atlanta and south Florida.
They never discussed the State job, Cannizaro said. That came a few weeks later. 
Cohen and Cannizaro both say a phone conversation took place between the two concerning a potential opening at State before Stricklin landed the job at Florida on Sept. 26, about five weeks before Cohen contacted Mainieri.
"All he said was," Cannizaro started, "'Listen, there's a chance that Scott Stricklin is going to get the job at Florida. If he gets the job, I'm going to have interest in becoming the athletic director at Mississippi State. If all this comes to fruition, would you have interest in talking about becoming the next baseball coach at Mississippi State?'
"That's how that happened. We were right smack in the middle of fall practice. I didn't give it another second of thought in reality."
Things moved fast after Cohen's call to Mainieri several weeks later. 
"Sat down with Andy at 9 that morning," Mainieri said. "Told him that John Cohen was calling him in a half hour and was going to offer him the head coaching job. He walked out of my office, and a half hour later came back in my office and told me he accepted the job. It was that quick. By 10, he was out of the office, heading home and on his way to Starkville."
That's where he'll be this Thursday, too, leading a team against his old squad with a championship on the line.
"I'm sure there will be a little bit of jitters," Cohen said. "Our kids always get excited about playing LSU. I'd like to think LSU will be really excited about playing here. I'm sure we'll have great crowds. It will be a great atmosphere. It's exactly what you want — everything on the line here for LSU versus Mississippi State."