The departure of All-American, Butkus Award-winning linebacker Devin White ends an era of one of the most dominant defenders in LSU history.
And now, the LSU coaching staff has the task of replacing him.
A few years ago, that may have been a little more difficult.
Before the 2017 season, LSU actually had more kickers on scholarship than inside linebackers.
That depth is much different now, and there are plenty of young linebackers for defensive coordinator Dave Aranda to draw from to try and replace White: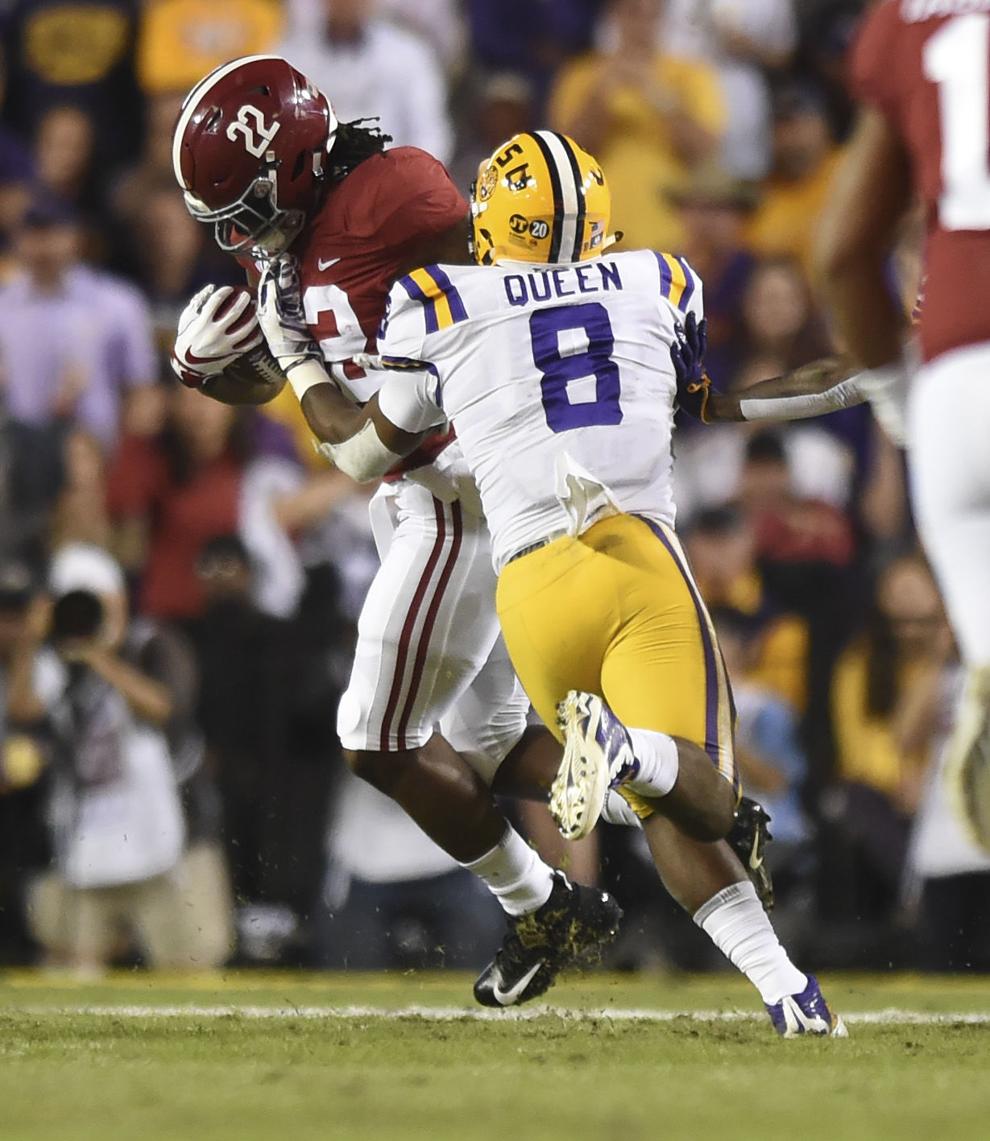 - Jacob Phillips: The 6-foot-4, 229-pound sophomore started in 12 games in the past season opposite White, and he was second on the team with 87 total tackles. Phillips was an All-American and Mr. Football of Tennessee in high school, and he returned an interception for a touchdown in LSU's 33-17 win over Miami in the 2018 season opener. Phillips doesn't have much experience at White's "Rover" position, but he took over defensive call responsibilities in the first half against Alabama, when White was serving a suspension for a targeting penalty. "I don't know if he would have had that type of growth if Devin would have been there," Aranda said at the Fiesta Bowl. "I'm proud of Jacob and the improvement that he's made."
- Patrick Queen: The 6-foot-2, 232-pound sophomore backed up White at the "Rover" position, until he rotated to start at outside linebacker for the final three games of the 2018 season. The Livonia High graduate recorded 40 total tackles and a sack in 2018, and Queen started in place of White against Alabama when he was serving a one-half suspension for a targeting penalty. Queen recorded a season-high nine tackles in the 29-0 loss to Alabama on Nov. 3. "I feel like (Queen) did great," White said after the game. "He did what he had to do. He came to play. Had a lot of emotion. Played with a lot of emotion. He celebrated after he made plays. You couldn't ask for a better performance from him."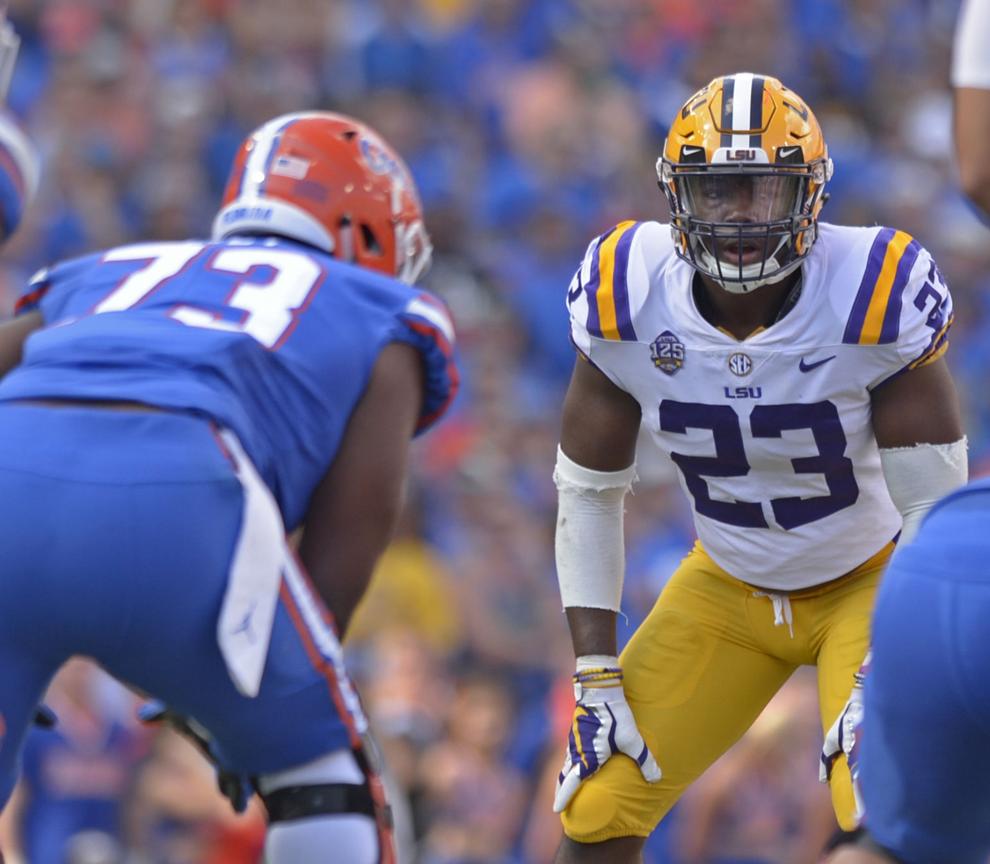 - Micah Baskerville: The 6-foot-2, 233-pound true freshman from Evangel Christian Academy played in eight games in 2018, and he was thrust into a starting role against Florida when Jacob Phillips was sidelined with an injury. Baskerville struggled in the game, although he recorded a career-high 11 tackles. Baskerville played in the U.S. Army All-American Bowl in high school, and he was the No. 6-ranked inside linebacker of the 2018 class, per 247Sports. His role on the team expanded when sophomore linebacker Tyler Taylor was suspended indefinitely in August due to an arrest.
- Damone Clark: The 6-foot-4, 238-pound true freshman mostly played on special teams in 2018, in which he played in 12 games and recorded one tackle. Clark won two state championships at Southern Lab in Baton Rouge, and he stood out during preseason camp at LSU. "He won't redshirt," White said in the preseason. "He's going to find his way on the field... He's a guy that's built for the SEC and you know it."
- Donte Starks: The 6-foot-1, 225-pound incoming freshman from John Ehret High was the No. 6-ranked inside linebacker of the 2019 recruiting class, per 247Sports, and he signed with LSU during the early signing period in December. The LSU coaching staff staved off a late push from Kansas and former LSU head coach Les Miles to keep Starks, who was the top-rated linebacker in Louisiana. Starks recorded 129 tackles at Ehret, including 17 tackles for loss and 7½ sacks. "He has a physical approach," Aranda said on LSU's signing day show 'Hold that Tiger.' "He's got really great instincts. He's a hard hitter. He runs to the ball... When he walks into our linebacker room, he's going to change the room with just the physical presence that he brings. So really looking forward to that."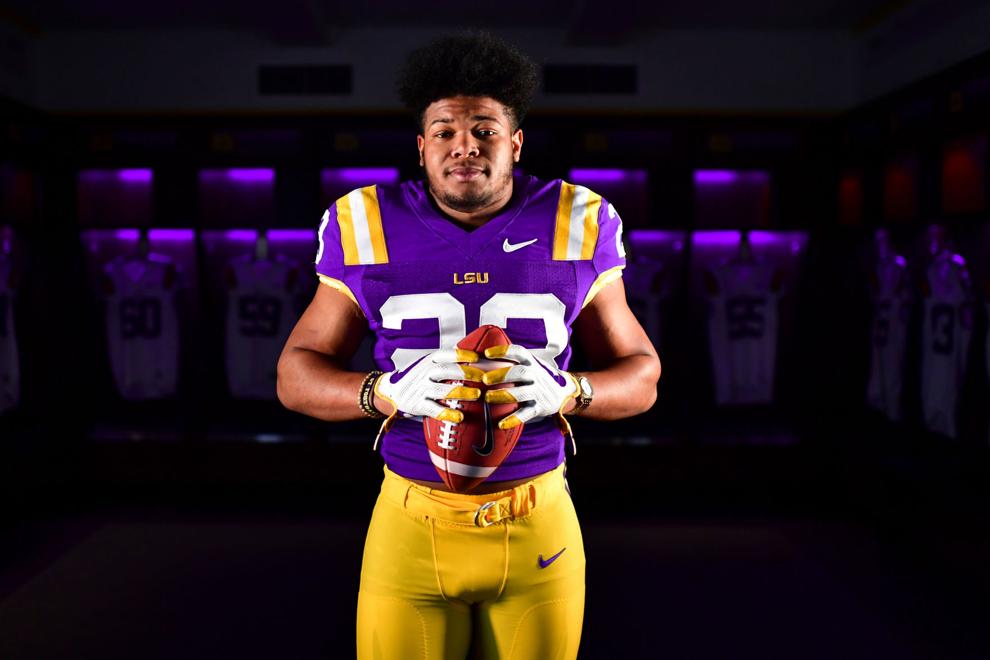 - Kendall McCallum: The 6-foot-3, 247-pound incoming freshman from Oxford High in Alabama was ranked the No. 32 inside linebacker, per 247Sports, and he led Oxford to the Class 6A quarterfinals in 2018. According to Al.com, McCallum missed four games in the 2018 season due to a health scare that was first diagnosed as a heart problem. It was eventually determined to be asthma. "Kendall was one of my favorites," Aranda said on 'Hold that Tiger.' "I love his physicality. I love his mindset. He's also another one that's going to want the offense to run power plays right at him. The more people you have like that, the better you'll be against the run."