The 2021 NFL draft is over, and LSU was well represented on all three days. 
Ja'Marr Chase was the lone Day 1 pick for the Tigers, with Terrace Marshall following on Day 2.
Jabril Cox, JaCoby Stevens, Tyler Shelvin, Racey McMath and Kary Vincent all landed with NFL teams on Day 3.
Check out the interactive map below to see where (and when) each LSU player landed in the draft, and scroll below for more info and stories.
Can't see the map? Click here.
All nine draft-eligible players are represented below, ordered by their round projections. Scroll down to see info for each player, or click on any name to jump directly to that player's listing.
LIVE UPDATES
Can't see the feed? Click here.
---
LSU PLAYERS IN DRAFT
CLICK NAMES TO JUMP TO SPECIFIC LISTING
DAY 1 PICKS
DAY 2 PICKS
DAY 3 PICKS
UDFA SIGNINGS
(Draft projections compiled using NFLMockDraftDatabase consensus rankings)
---
ROUND 1
JA'MARR CHASE, WR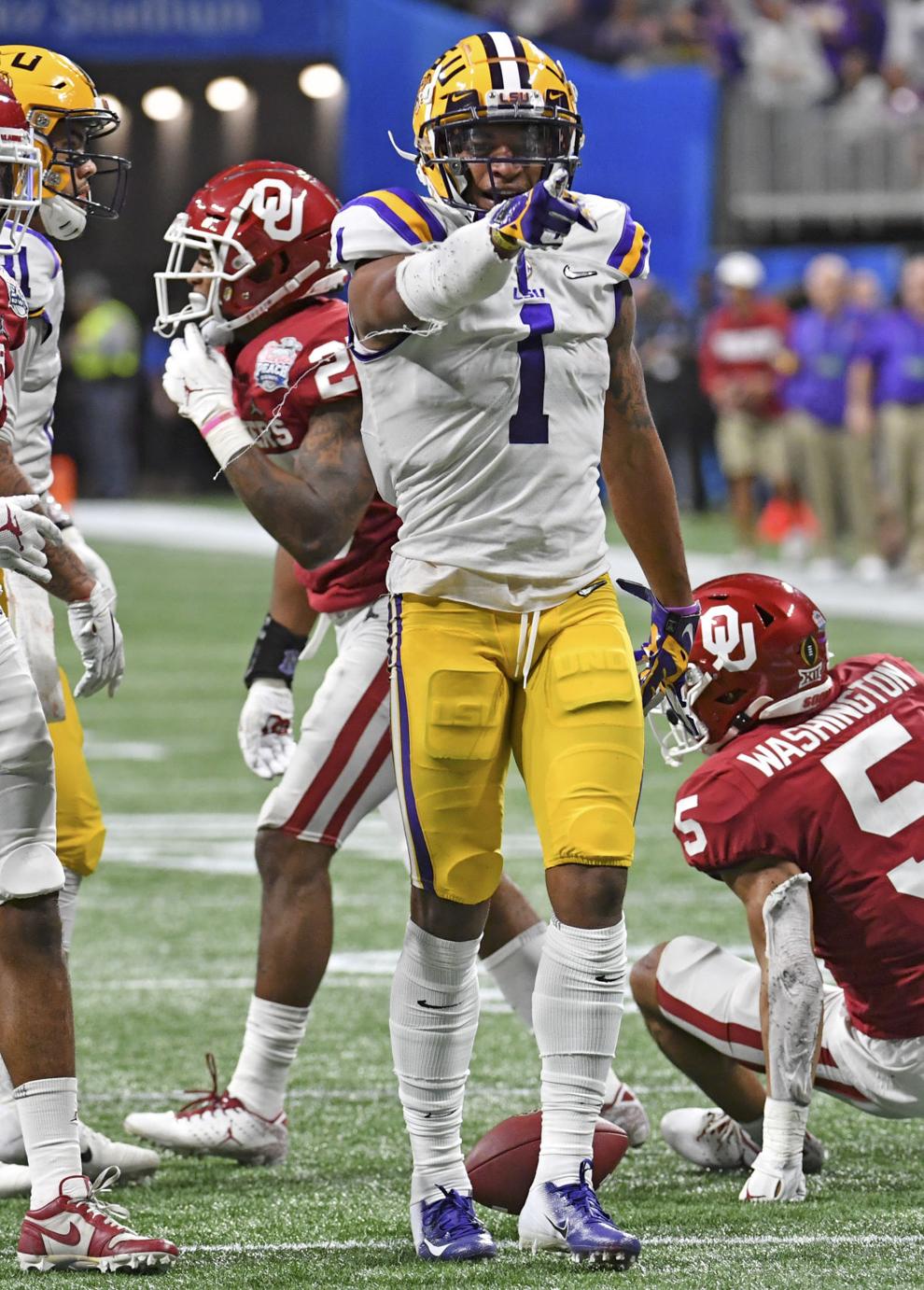 PICKED: No. 5 overall by Cincinnati Bengals
IN 2020: opted out
With the re-teaming of Joe Burrow with his favorite wide receiver Ja'Marr Chase, Cincinnati Bengals fans are going from beat down to giddiness…
Ja'Marr Chase being picked to the Cincinnati Bengals at No. 5 wasn't exactly a surprise, but a text from the LSU star's former quarterback off…
---
ROUND 2
TERRACE MARSHALL, WR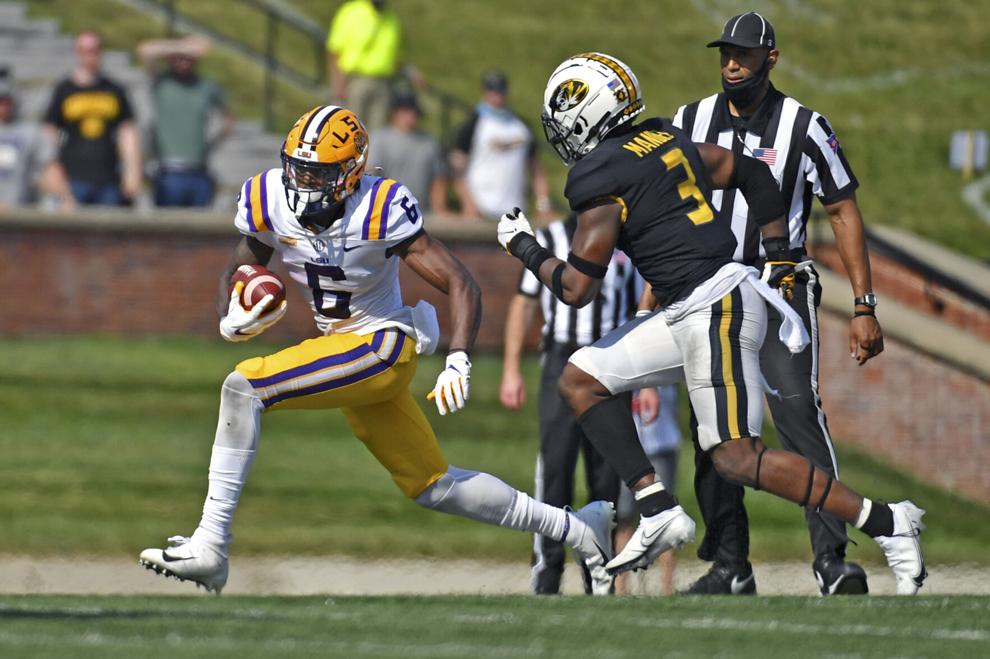 PICKED: Second round, No. 59 overall by the Carolina Panthers
IN 2020: 48 catches; 731 yards; 10 touchdowns; opted out for final three games
As team after team turned in their draft picks Friday night, as wide receiver after wide receiver's name got called, as pundit after pundit ex…
---
ROUND 4
JABRIL COX, LB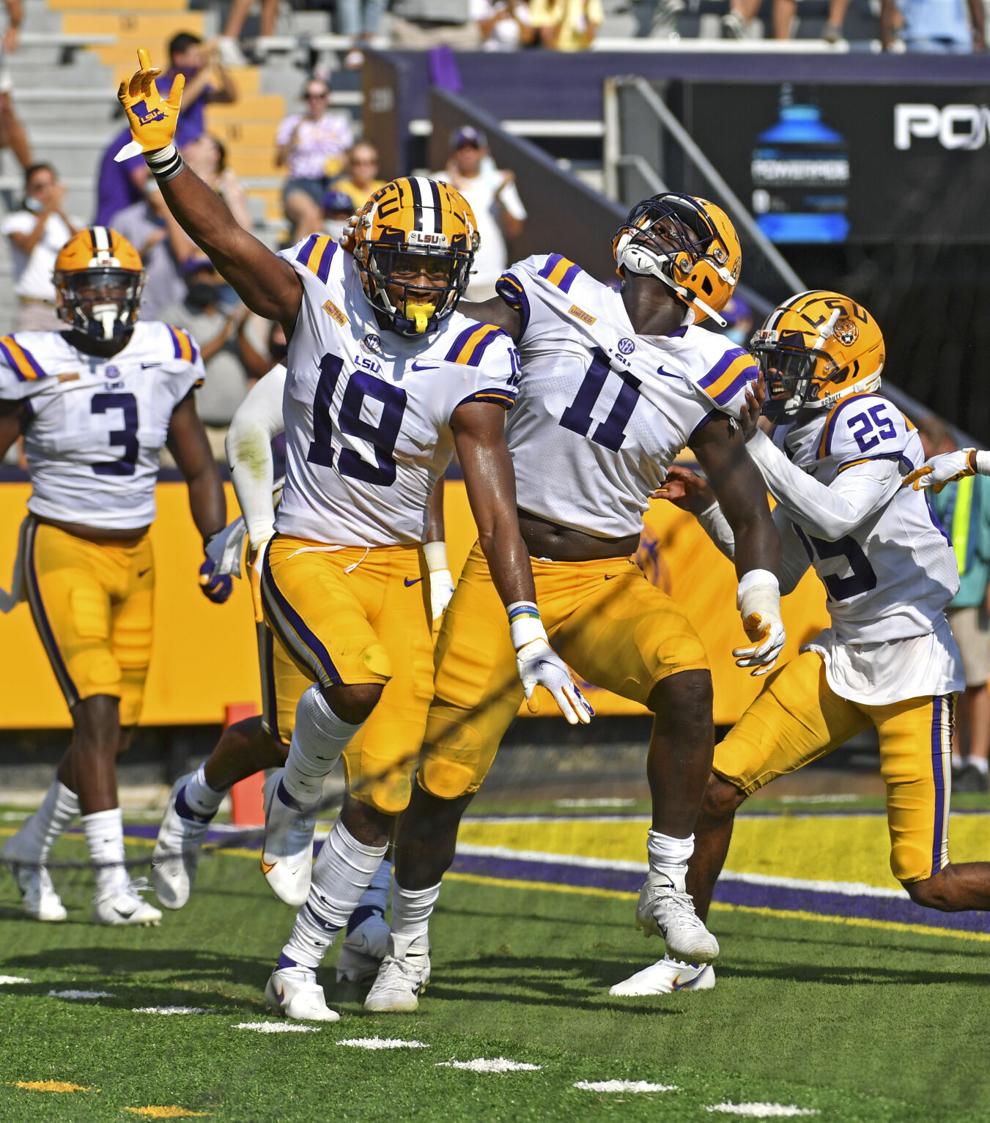 PICKED: Round 4, No. 115 overall by Dallas Cowboys
IN 2020: 58 tackles (37 solo); 1 sack; 3 interceptions; 5 passes defensed; 1 fumble recovery; 1 defensive TD
The "Memories" feature on Snapchat recalled a timely photo on Aaron Mercadel's cell phone recently. It was a flashback to last spring, a pictu…
---
TYLER SHELVIN, DT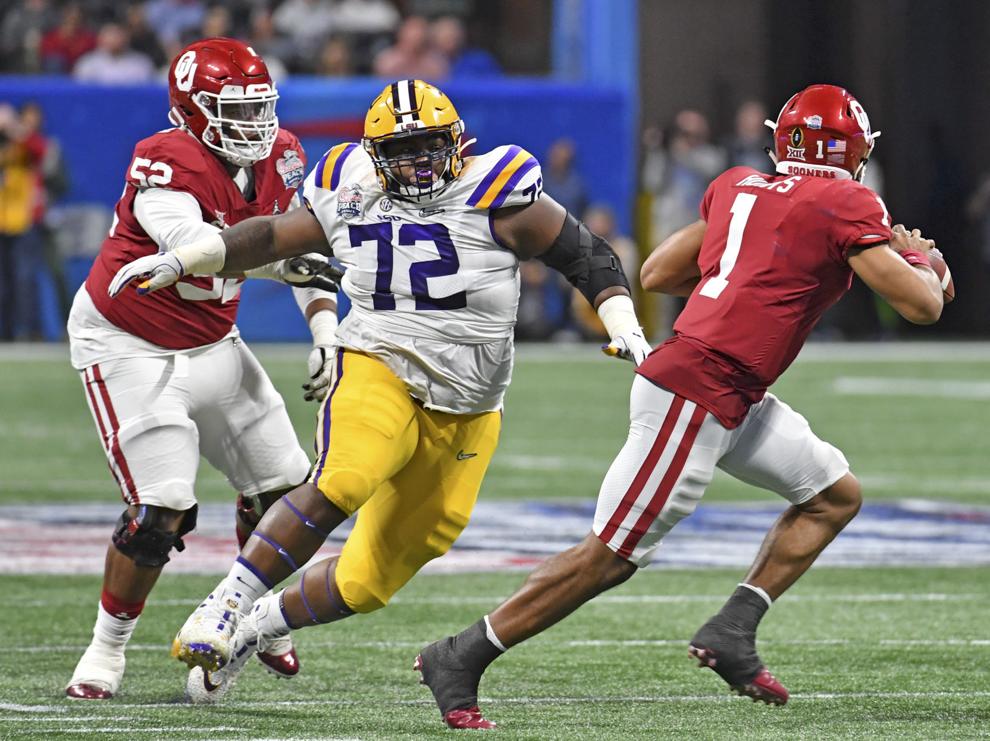 PICKED: Round 4, No. 122 overall by Cincinnati Bengals
IN 2020: opted out
Tyler Shelvin became the second LSU opt-out to land an NFL roster in the 2021 draft and yet another former Tiger landing with the Bengals when…
---
---
ROUND 6
RACEY MCMATH, WR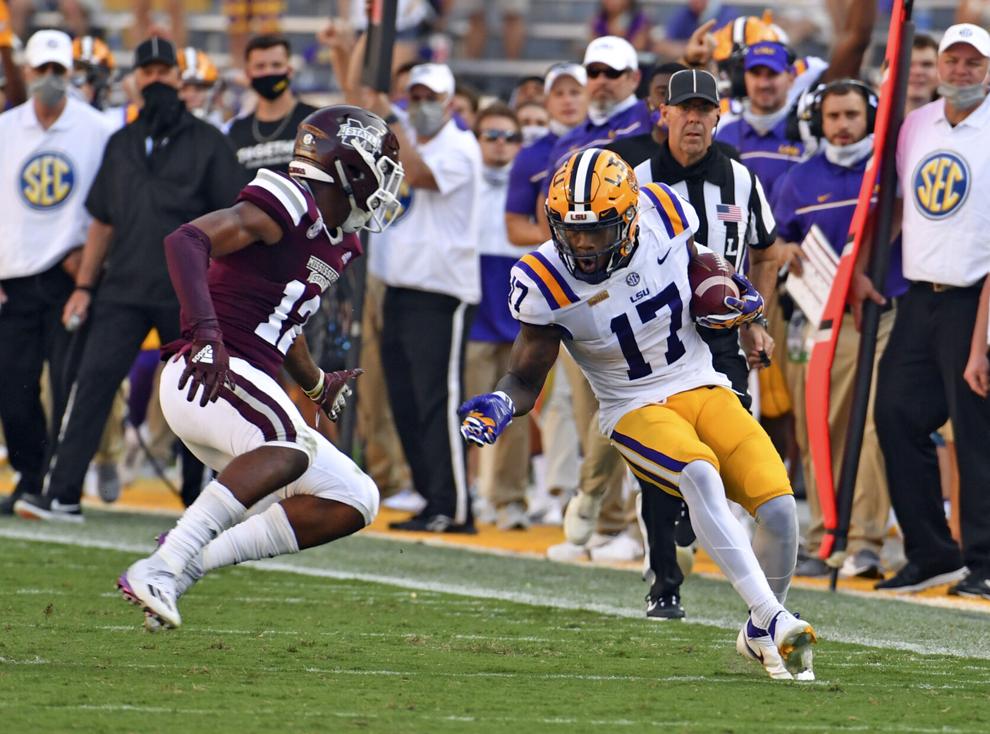 PICKED: 6th round, No. 205 overall by Tennessee Titans
IN 2020: 14 catches; 195 yards; 1 touchdown; key special teams contributor (gunner)
Another LSU speedster is getting his NFL shot, with wide receiver Racey McMath being selected by the Tennessee Titans with the No. 205 pick in…
---
JACOBY STEVENS, S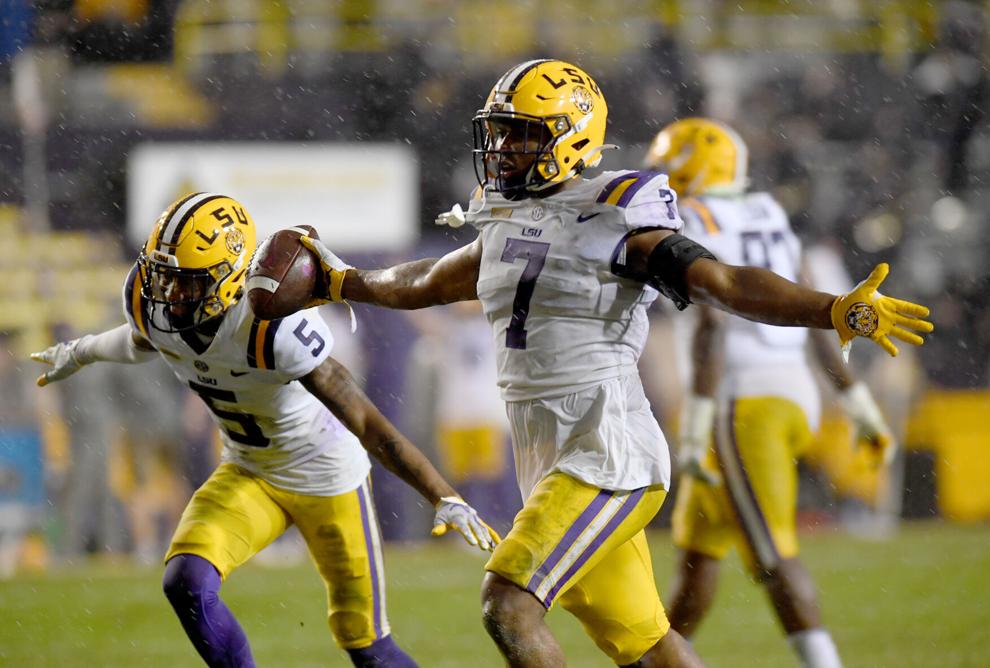 PICKED: 6th round, No. 224 overall by Philadelphia Eagles
IN 2020: 63 tackles (30 solo); 3 sacks; 1 fumble forced; 3 fumbles recovered; 4 passes defensed
Dionne Stevens had to step outside for the reporter's phone call. Signal is spotty in her office, where she organizes her lesson plans for the…
After four seasons and a position switch at LSU, JaCoby Stevens will get his NFL shot with the Philadelphia Eagles, which selected the former …
---
ROUND 7
KARY VINCENT JR., CB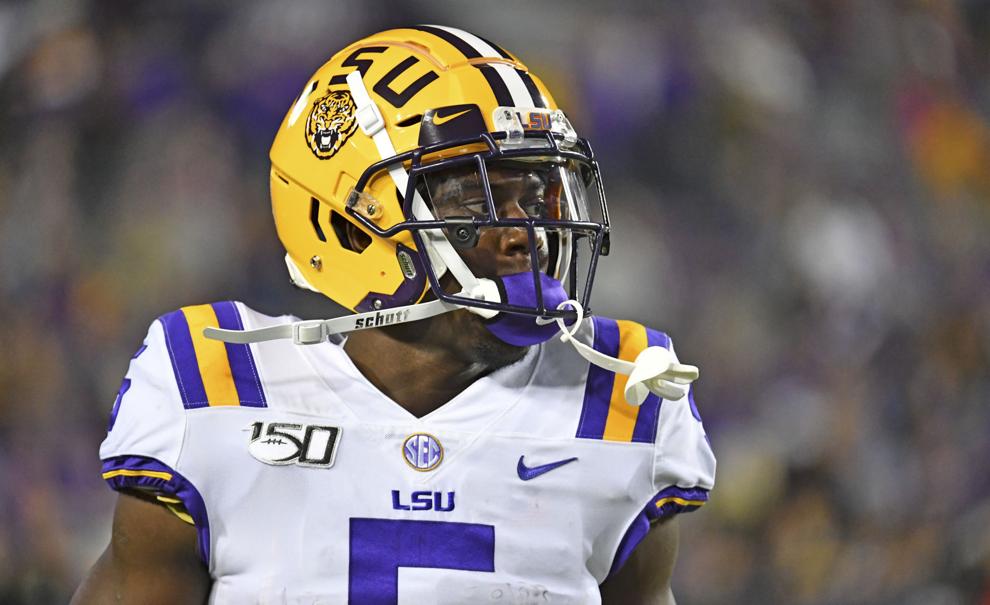 PICKED: Round 7, No. 237 overall by Denver Broncos 
IN 2020: opted out 
Kary Vincent Jr. was the first LSU player to opt out of the 2020, and after a long wait in the NFL draft, he'll officially get his NFL shot wi…
---
PROJECTED UDFA
TORY CARTER, TE/FB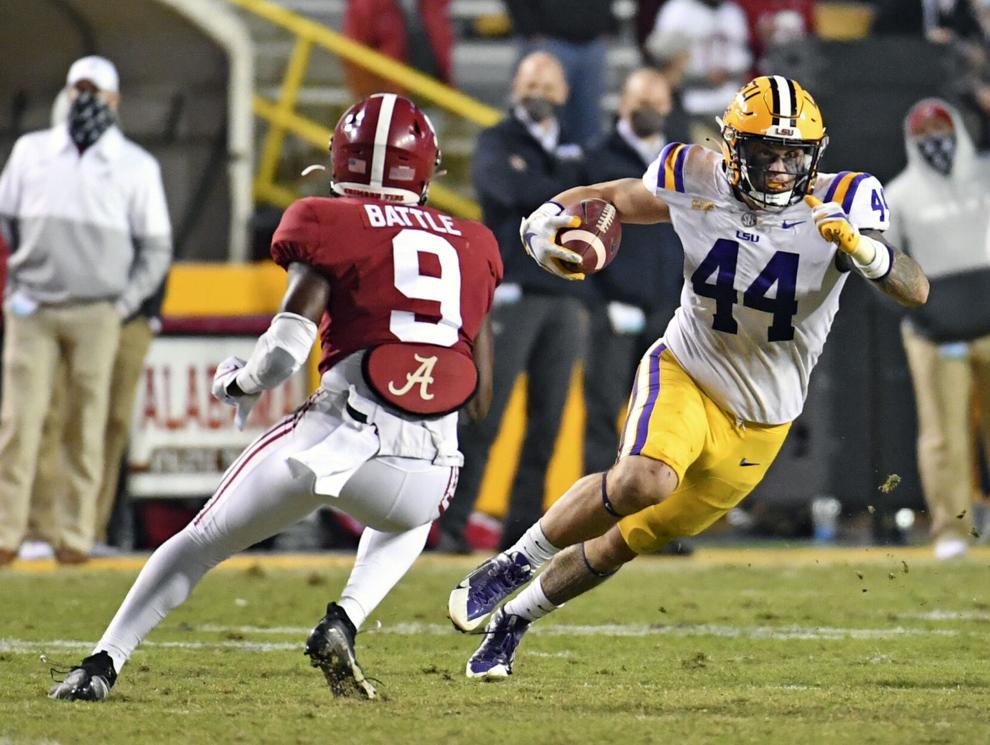 PICKED: undrafted/signed UDFA contract with Titans
IN 2020: 4 catches, 42 yards
After four years of doing all the dirty work at LSU, Tory Carter will get his NFL shot with the Tennessee Titans.
---
ZACH VON ROSENBERG, P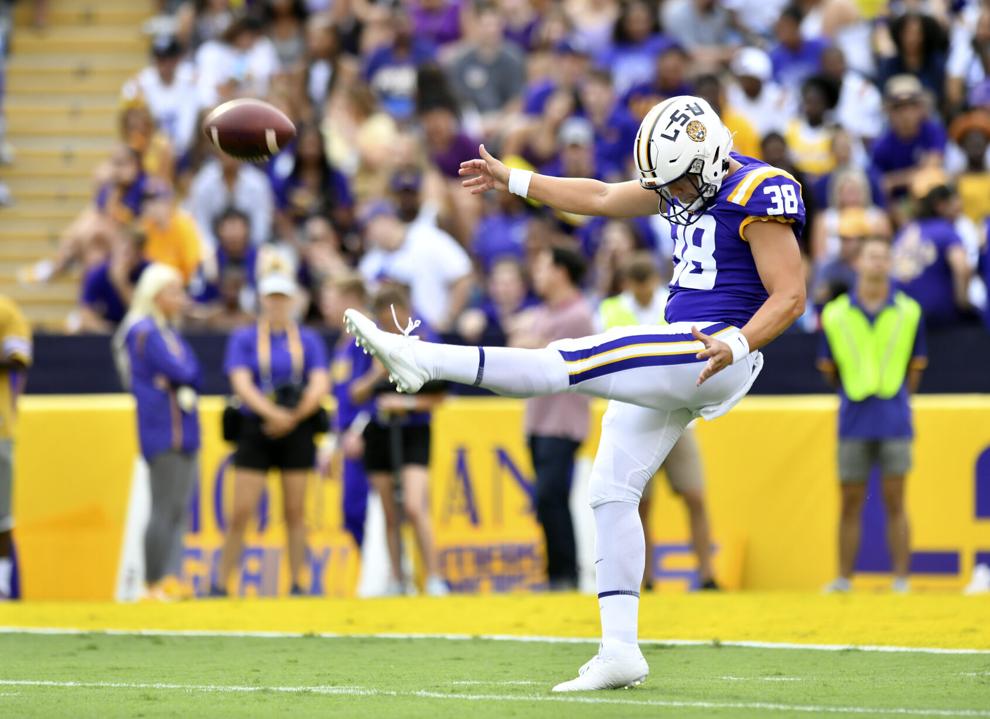 PICKED: UDFA singing
IN 2020: 59 punts (2nd most in NCAA); 43.9 yard average
Former LSU punter Zach Von Rosenberg agreed to an undrafted free agent deal with the Minnesota Vikings, his agent announced Monday afternoon.
---