The night was pitch black.
A 28-year-old Ed Orgeron walked along the edge of a Florida highway, his thumb in the air, hoping to catch a ride along this dicey stretch of road known as Alligator Alley.
His first recruiting trip as a major college assistant — an all-day affair that began in Miami and skimmed along Florida's east coast — turned into a hitchhiking expedition by that night. While driving across Alligator Alley, the young Miami coach had forgotten to check the fuel gauge of his blue Pontiac.
"I was so excited about recruiting," he said, "I ran out of gas."
Oh, yes, Orgeron's love for recruiting started early — on that very first trip.
His affection for it and prowess in recruiting is well-documented. He's known as one of the best recruiters in the nation, a passionate and aggressive Cajun who pours himself into the art of wooing a teenaged football star to whatever school he might be working for.
The stories are true. During in-home visits, he has wrestled prospects in their living room and taught technique to them in the parking lot. One coach described Orgeron's recruiting visits as a "three-ring circus" — and he meant that in a good way.
As a head coach, Orgeron is demanding on his assistants in recruiting, expecting their knowledge of prospects to be on his level. And if it wasn't, a former Orgeron assistant said, "It wasn't pretty."
Orgeron's recruiting ability — a significant reason LSU hired him as its full-time coach — has a birthplace: right there in Alligator Alley, a stretch that, in 1989, was a treacherous two-lane highway cutting through Florida's Everglades wetlands.
"With Ed's Cajun language, they probably thought he was out there trying to hunt alligators," laughed Butch Davis, the former Miami and North Carolina coach who worked with Orgeron on the Hurricanes staff.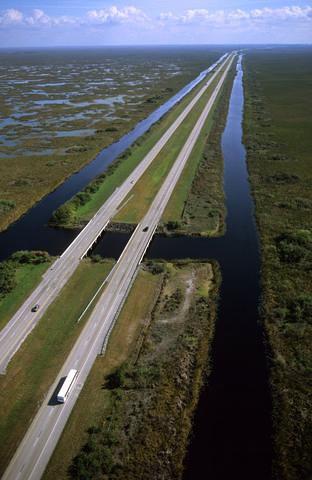 This is where it all began, the first chapter of Orgeron's recruiting story: the coach stranded and hitchhiking across a roadway with more gators than gas stations, pitch black and waving until a driver, recognizing his Miami Hurricanes attire, picked him up.
"He says, 'Coach, what are you doing?' I said, 'I ran out of gas,' " Orgeron laughs as he tells the story. "He says, 'You know, you've got 13 miles that way in the dark right?' "
In fitting fashion, Orgeron's first game as LSU's permanent head coach, the Citrus Bowl, will play out in Orlando, about 150 miles north of that spot. It comes in Florida, a state known for its rich high school football talent, a recruiting Mecca to which coaches flock and the first that Orgeron truly scavenged.
In another recruiting connection, Orlando hosts the country's biggest and most high-profile high school all-star game. The Under Armour All-American Game will be played at Camping World Stadium a day after LSU meets Louisville there Dec. 31. During the week, Orgeron and his Tigers will conduct practices just a few miles from where the nation's best high school stars are gearing up.
This is all so appropriate, isn't it? Orgeron beginning his career as LSU's head coach, with the interim tag removed, in such a place?
Orgeron can thank his career ascent for his rah-rah recruiting ways.
Rivals.com in 2011 ranked him the second-best recruiter of the previous decade. He helped Southern Cal to top-ranked classes in 2003 and 2004. The LaRose native reeled in players who, after he was fired as coach, eventually helped Ole Miss and new coach Houston Nutt complete back-to-back nine-win seasons.
Some coaches run from recruiting. They hate it.
Orgeron runs to it. He loves it.
"I like the chase," he said. "I like the excitement, the competition."
Orgeron's recruiting isn't limited to high school football players.
John Thompson, a longtime friend of Orgeron's, is living proof. Orgeron hired Thompson to join his Ole Miss staff in 2007 — only after selling Thompson, his wife and his children on the idea over dinner one night.
"He recruited them," Thompson said.
Orgeron's strong recruiting stretches back to his wild days as an assistant at Northwestern State and McNeese State. Thompson recalled a trip to a local watering hole, and there was 20-something Ed flirting with the ladies. 
"You knew he was a good recruiter then, ya know what I mean?" Thompson said, snickering. "Tommy (Tuberville), me and him were out one night. (Tommy) said, 'If you can recruit, you can recruit.' "
Orgeron openly admits to recruiting his current wife, Kelly. The two met on a blind date in Memphis, Tennessee, in 1996. They were married two months later.
Orgeron hasn't always landed the big fish. One still hangs on his mind to this day: a Texas running back named Adrian Peterson.
"People don't realize we came that close," Orgeron said, holding up his hand with his index finger and thumb an inch apart, "to getting him."
Then at Southern Cal, Orgeron pushed hard for Peterson in 2003. During a recruiting visit, the running back brought Orgeron to a high school basketball game. They were sitting in the stands, Orgeron and Peterson, watching two random prep teams. Peterson attended neither school.
"I said, 'Adrian, what are we doing here?' " Orgeron said. "He says, 'Coach, you see that little point guard? I've got to guard him next week. I came to scout him.' "
Matt Canada isn't just spending his time recruiting high school players for LSU.
At Ole Miss, he got nose tackle Jerrell Powe, a two-time All-SEC selection and sixth-round NFL draft pick in 2011. You don't have to remind Powe. He remembers. Orgeron had him running through drills in a parking lot during a recruiting visit.
"He's intense," Powe said in a previous interview. "He's a guy that's going to put everything into recruiting."
Orgeron points to Davis as his first teacher and mentor in major college recruiting. Davis was Miami's defensive line coach in 1988, and Orgeron was his graduate assistant. Orgeron replaced Tuberville in that role after he moved to linebackers. As a GA, Orgeron could only recruit prospects while they were on campus, but he learned the ropes from Davis.
More specifically, he learned the "eyeball test" — how to identify a player who will succeed.
"Being around kids, it gives you the mental framework of the model of the kids that are going to be successful," Davis said. "If you recruit a kid and they struggle, that really also teaches you. It helps you identify the critical factors at what makes a kid be successful."
Davis followed coach Jimmy Johnson to the Dallas Cowboys after the 1988 season, and new coach Dennis Erickson promoted Orgeron to defensive line coach. His major college recruiting career began there.
He picked up more advice and tactics along the way. For instance, at Syracuse in the mid-1990s, he stole an idea from Penn State coach Joe Paterno. Orgeron called it "early recruiting."
Nowadays, it's known as normal recruiting — offering scholarships to high school sophomores and juniors.
"JoePa was the only one doing that then," Orgeron said. "Syracuse started it, and we brought it to California and then brought it to the SEC."
Orgeron's in-home visits are tough to explain, Thompson said. They're like a circus, he said, in the best possible way.
"You're going from lion tamer to juggling act to snake charmer. The whole thing," Thompson said. "That's what I mean."
Orgeron covers it all, moving from one topic to the next in rapid succession, blowing away recruits and their families and leaving fellow recruiters stunned.
"You come out of there going, 'Wow,' " Thompson said. "He leaves no stone unturned."
He does it all without notes, too. The only thing Orgeron brings with him is "aggression," Thompson said.
Orgeron's aggression surfaced again a few years ago at the country's two biggest high school all-star games, the Under Armour and the U.S. Army All-American Bowl, played in San Antonio. After each game, college coaches swarmed hotels where participants stayed in what turned into gigantic recruiting conventions.
The NCAA has since banned this practice.
"We were some of the first ones to do it — (Lane) Kiffin and I," Orgeron said. "We all waited in the hotel. We visited with them all night, slept on the floor in the hotel. We visited them from midnight to 4.
"At 6, we'd get up again. We'd watch them carry their luggage, and we'd all fight to talk to them. We'd get on the plane and do the same thing in San Antonio."
Recruiting for Orgeron begins on the big board, a massive whiteboard where a school's targeted prospects are ordered by position in a ranking system that is ever-changing. Assistants under Orgeron are responsible for knowing just as much detail about their targets as Orgeron knows.
"You better have your I's dotted and T's crossed because he's going to know about them," Thompson said. "He studies the reports. It's not what it is now, with all the info out there, but you better be up to date, because he was. It wasn't pretty if you didn't know."
Orgeron's favorite time of year is quickly approaching.
As a head coach, his recruiting freedoms are more limited than that of an assistant, but his most crucial time to shine is less than a month away. The open contact period begins Jan. 12 and runs until Jan. 29, three days before the Feb. 1 national signing day.
But first, there's this bowl game back at his old stomping grounds, a place where this recruiting journey all started in Alligator Alley.
A stranger picked up a hitchhiking Orgeron and dropped him off at what was supposed to be his next recruiting stop: Clewiston High School in central Florida. Upon arriving, Orgeron lied to then-Clewiston coach Al Morrell. He was too embarrassed to admit he had run out of gas.
"I said, 'Coach, my car broke down. Got a mechanic?' " Orgeron said.
"He says, 'Yeah. What you need?'
"I says, 'Bring a couple of wrenches and maybe bring some gas.' "