MOBILE, Ala. — LSU center Ethan Pocic played through a sprained MCL in his left knee and when that finally healed midway through last season, a massive ball of fluid — called a bursa sac — turned his other knee into a softball-sized lump.
Maea Teuhema suffered through a lingering ankle sprain all year, and left tackle K.J. Malone battled knee and neck ailments. Right tackle Toby Weathersby played with a trio of injuries — ankle, knee and shoulders — and guard Josh Boutte nursed a sprained MCL in his knee and a tweaked ankle.
No LSU offensive lineman fought through a more painful and serious issue than left guard Will Clapp. He played the entire season with a torn labrum in his shoulder, the ball-and-socket joint rubbing against bone, dislocating at times and sometimes hanging limp by his side.
"Clapp is going to get mad at me," a smiling Pocic said during interviews Tuesday at a Senior Bowl event.
"I mean, he had a serious injury, but when he'd be down on the field, he'd go limp, as if he were dead. We used to make fun of him for that," he continued. "He battled the whole season. I'm proud of him for it, but we'd just pick at him."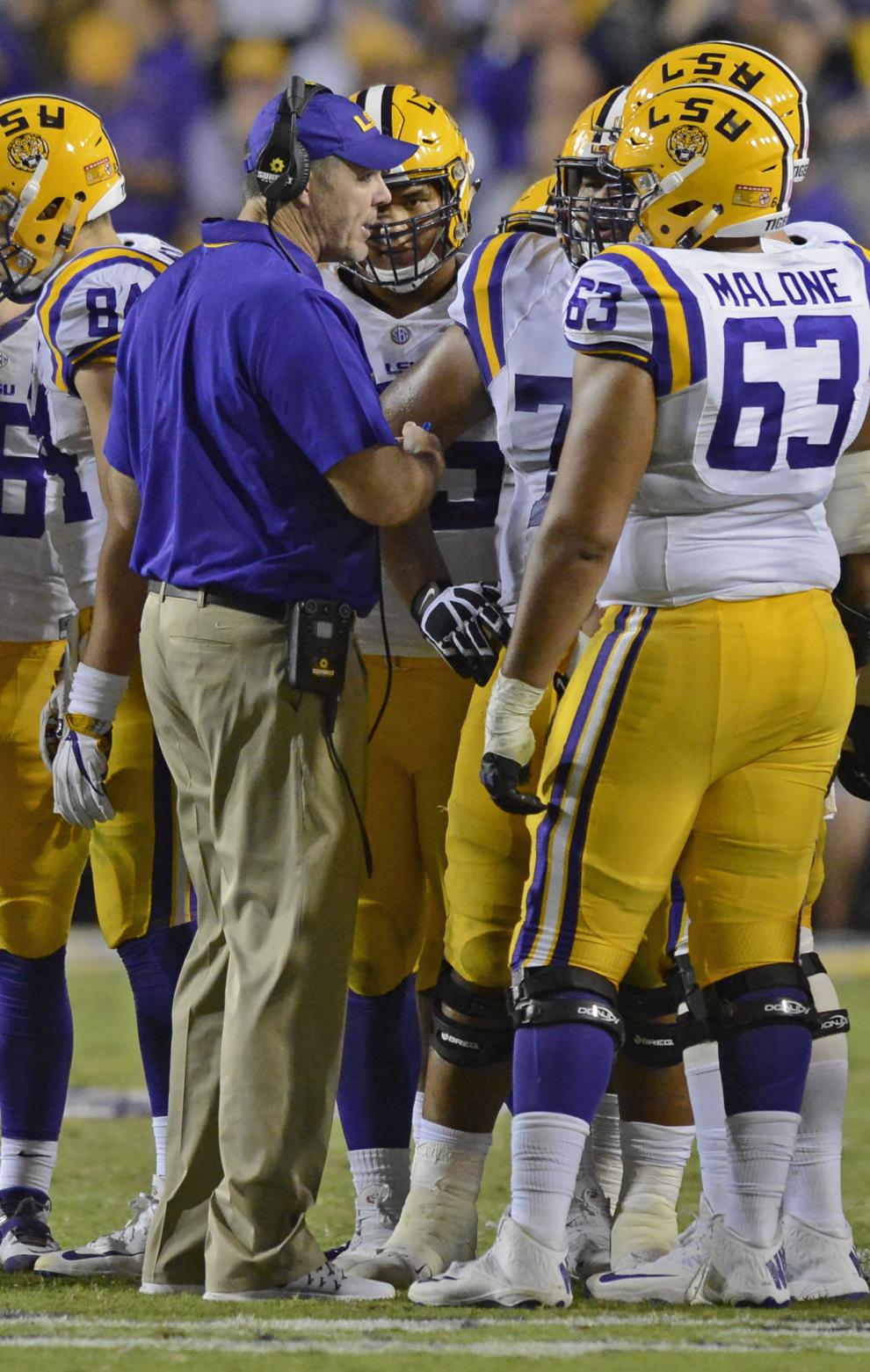 Bruised and battered, LSU's offensive line paved the way in 2016 for an LSU running attack that averaged 233 yards a game. Pro Football Focus named the unit the best in college football, in fact.
Linemen did it all through the aches and pains, Pocic detailed during an interview while preparing for Saturday's Senior Bowl. 
Clapp, a third-year sophomore last season, missed just one game. He injured the shoulder in the season opener against Wisconsin, he said in an interview last season. He played the rest of the way with the torn labrum, a cup-shaped rim of cartilage that lines and reinforces the ball and socket joint of the shoulder.
Clapp, a two-year starter, underwent surgery earlier this month on the shoulder. Recovery time could force him to miss spring drills, something not all that uncommon. A half a dozen players normally miss spring practice each year while nursing or recovering from injuries.
"It went well," Pocic said of Clapp's surgery. "He's just relaxing right now and doing the rehab."
MOBILE, Ala. — For every college player, the first question NFL scouts ask is almost always …
Despite the injuries, Pocic and Malone didn't miss a start. Teuhema and Weathersby rotated at right tackle, each relieving the other ailing member of a black-and-blue O-line.
Pocic played the first half of the season with a sprained MCL, the tendon running along the outside of the knee. The fluid-filled bursa sac came later. Doctors drained the sac before the regular season finale against Texas A&M.
"It's one of those things," Pocic said of playing through the injuries. "You look to the man next to you and feed off their energy. You've got to go for the group, ya know. It's the brotherhood, fighting through injury. That's part of playing O-line."
Pocic's knees are much better now, he said. He practiced fully with the South team Tuesday and Wednesday, playing center and occasionally getting some snaps at guard.
A projected second-round pick, Pocic has met with several NFL scouts, all of them grilling him about his childhood, college career and, of course, the injuries.
"It's definitely hectic," he said.
MOBILE, Ala. - LSU coach Ed Orgeron is not actively seeking a special teams coordinator, but…