STARKVILLE, Miss. — Andy Cannizaro lifts himself out of his chair and walks to what appears to be a light switch on his office wall.
He flicks it on. A low humming buzzes overhead. 
He points to a vent in the ceiling.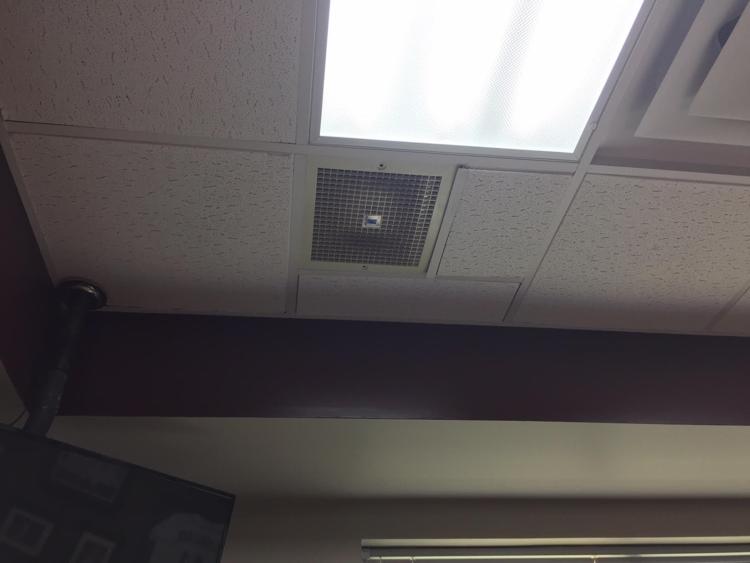 "Ron Polk used to smoke cigars under this thing," a smiling Cannizaro said laughing. 
Cannizaro, as you know, occupies the office Polk once held, the same room where he puffed on those cigars, blowing the smoke into that ventilator while scheming ways to beat LSU and its legendary head baseball coach. 
In his eighth month as Mississippi State's baseball coach, Cannizaro is now doing the same, preparing to again face his old team and his old boss, Paul Mainieri.
The Tigers, the NCAA tournament national No. 4 seed, host Mississippi State in a super regional beginning Saturday night at Alex Box Stadium.
"Let's go play. Let's go get it on. I like our chances," Cannizaro later would tell a group of local reporters. 
"It's going to be a heavyweight title fight, you know what I mean," he said. "If you got to get to Omaha, why not try to go through LSU? They're a program that's accustomed to going there. So is Mississippi State.
"Let's go play. Let the best team win two, and let's see who's standing at the end of Sunday or Monday."
Before his meeting with local media, Cannizaro sat down with The Advocate for a 20 minute interview.
He discussed his old gig as LSU's hitting coach and recruiting coordinator and how "crazy" it is that the Tigers and Bulldogs will meet for a trip to Omaha on the line. He talked about his team's magical type of season and how they're motivated by the "doubters," he says.
He recalled his Tulane team's 2001 super regional victory over LSU and remembered the message he gave that Green Wave team after a loss in Game 1 of that best-of-three match in Skip Bertman's final season as LSU's coach.
---
How wild is it that you're meeting your old team in a Super Regional?
Us going to Southern Mississippi for the regional, I thought that was the obvious destination for us, in terms of travel time, the rivalry of the two, the electricity you'd have in the ballpark. To match that up with LSU was just crazy because there's so many other (regionals). You had Houston hosting.
There were several other regionals they could have matched it up with. Kind of cool, man, that after all this time, here we are standing there and we'll meet at the Box with a trip to Omaha on the line.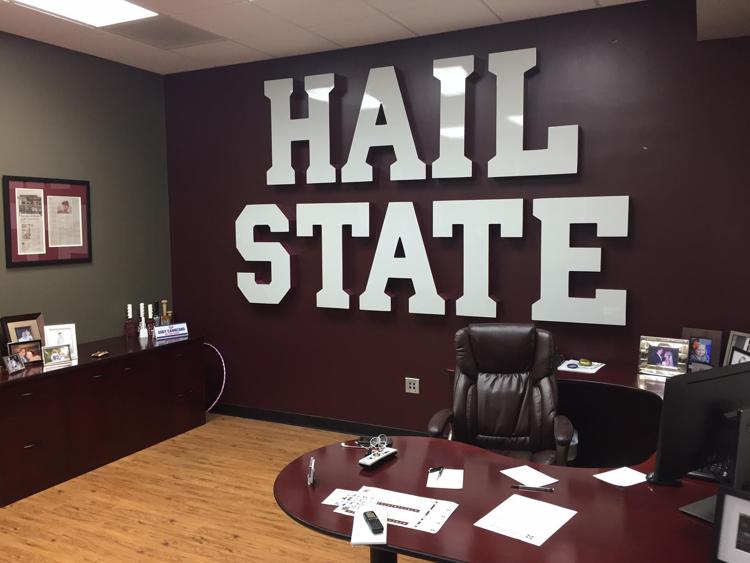 Does it almost feel like this was meant to be in some way?
I can't speak highly enough about LSU, about that program, about our 2 ½ years there. I had the privilege to coach amazing kids that loved baseball and wanted to do everything in their power to succeed. Winning is the reason for existence in that program. They're not a program that thinks about regionals and super regionals and getting to Omaha. It's a program that talks about winning a national championship.
Postseason baseball isn't a success there. (The national championship) is the ultimate crown they're looking for each and every year when they're having their beginning of the season meetings in August and September.
We loved our time there, enjoyed every single bit of it. Look forward to returning there and competing against them with a chance to go to the College World Series.
You've said before you aspire to get this program at State to where LSU is, making consistent trips to Omaha. Do you look at this series this weekend as barometer of where your program is in Year 1?
I don't want to use it as a measuring stick at all. I think Mississippi State, if you look at the record books, the timeline of the two programs, Mississippi State baseball has been better for longer than LSU has. Ron Polk created this monster long before Skip Bertman was at LSU.
Now, LSU has won more national titles in the last 30 years. I give them every bit of credit and do respect that that deserves. What they've done there is incredible. Skip Bertman built that program. Smoke Laval continued to take them to the College World Series, and Paul has continued to take them to the College World Series and won a national championship.
I have the utmost respect for anything that's ever happened at LSU.
Meeting with reporters Tuesday before LSU's super regional showdown vs. Mississippi State, T…
You conducted just a handful of fall practices with this team after taking over in November. You're down eight pitchers this season to injury. You lost 10 players from last year's team who signed pro deals. You lost your first game in a regional and stormed back to win four games in two days. How do you explain this season?
I think our team plays with an unbelievable amount of heart and unbelievable amount of drive each and every day to prove doubters wrong. Everywhere we go, nobody ever gives us an opportunity to win this year. Got off to a good start in the SEC and everybody said, 'It's not going to last. They're going to run out of pitching.'
Everybody's waiting for the clock to strike midnight. And we match up with LSU on the every last weekend of the season with a chance to win the SEC. By no means did I think anybody in this program panicked when we lost to LSU. It wasn't like everything we worked for this year didn't get accomplished.
We're tremendously proud of where we are this year, with the injuries and what else has happened with this program this year to prevent us from having the success we had. And we're sitting here today with a chance to get to the College World Series. It's been an incredible season. We're on an incredible run. Our guys are loving each and every minutes of it.
You've been using this chip on the shoulder all season. How much will you use it this week? LSU is a national seed, a powerhouse, as you know, and swept you just three weeks ago to win the SEC regular season.
No doubt. Nobody gave us a chance to win the regional. There was a percentage of win thing before the regional and it was, like, Southern Miss was extremely high, followed by South Alabama, followed by UIC and then we had the lowest percentage chance to win that regional.
Our guys are extremely driven by that. They've felt disrespected all season long. Here we go, now we qualify for a super regional, go to LSU and there's some thing that comes out yesterday from the Yale analytics department. Gives everybody a percentage chance of advancing to Omaha. We're second-to-last (at 17 percent of the 16 teams still alive). 
When we lost to South Alabama, that thing went down to a 1.2 percent chance to win the regional.
Looks like LSU should have fired Paul Mainieri when it had the chance.
How do you use what happened here three weeks ago, LSU sweeping you to win the SEC West and the SEC regular season title?
You know what? I think after that weekend, I don't think anybody was tremendously disappointed. I felt like everybody looked at it like, we played one of the best teams in the country at that time. We didn't play well enough. We didn't do the things that we needed to do to win the ball games or win the weekend.
We played two tremendously tough ball games with those guys. Thursday night, we lose 3-1 with Alex Lange on the mound. Had opportunities. Had runners all over the bases. Just couldn't pick up a big hit.
Saturday's game is tied, what, 4-4 in the sixth inning, so it's not like we got run out of the gym. Our guys were disappointed with the losses because we felt like we didn't hold up our end of the bargain and go match them with their best performance.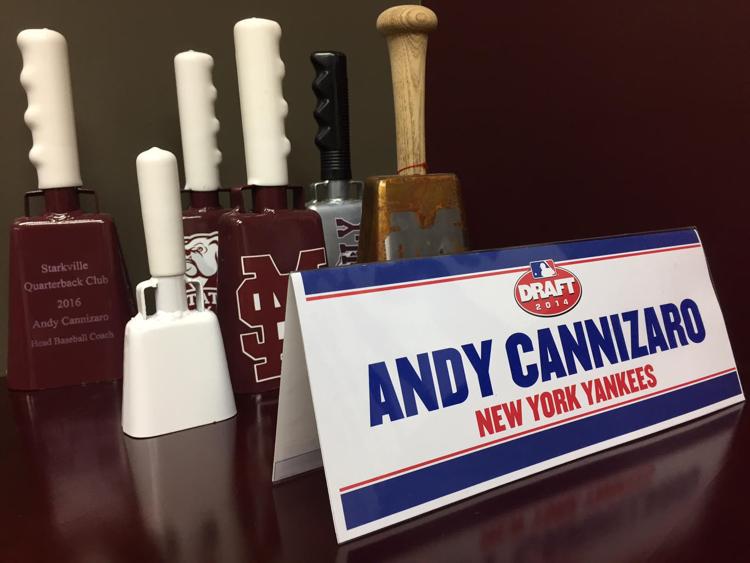 Back in Baton Rouge, there's a lot of talk about this super regional matching the intensity of the 2001 super regional between LSU and Tulane at Zephyr Field. You were on that Green Wave team that won the series over the Tigers to go to Omaha. What do you remember from that?
I thought at that time, I thought we were primed to make a statement on the national scene. Our program had grinded its way and put ourselves in position to beat LSU. I thought we had the better players on the field that weekend. I felt like it was our time to go out there and beat those guys on the national scene.
They beat us in Game 1 in extra innings. There wasn't anybody that panicked on our team. We felt like LSU had played their very best game that day and it took them extra innings to beat us. We knew we could play better than we did that Friday night. Nobody panicked. We took care of business the next two days.
It was a really big statement for Tulane baseball, that we were ready to compete with LSU on the national scene and we beat them in front of 15,000 people. We had a great run against LSU during my four years there. We were 7-4 against LSU in my four years at Tulane.
I guess, just from competing against them for those four years and then being in the dugout with them the two years I was there, you have to play great to beat them. No LSU team is ever going to beat itself. They're always extremely well coached with extremely talented players. If you're going to beat them, you're going to have to bring the game to them. You have to be fundamentally sound, throw strikes and make your plays and you have to execute on offense when you get runners in scoring position.
You've got to find a way to put the ball in play and drive guys in because they're going to stand out there and make you play great to beat them. You can't just show up and throw balls around the yard and leave runners on base and expect to beat them in the end.
There's 30 years of tradition of winning and that's instilled in them from the very first day the players walk on campus. There's a tremendous amount of pride in all of those players and what they represent over at LSU. And if you're going to beat them, better bring your 'A' game. They're not going to give you the game.
Is there a defining moment in that super regional? A story inside the series?
After they beat us the first game, I brought our team down the right field line and basically spoke to our whole team. I wasn't a real vocal guy at all. Wasn't a rah-rah guy, the guy that was talking in team meetings. It was really the first time I had stepped up and spoke to our team the whole year.
I told our team we were the better team in this super regional and I felt like they played their greatest game of the year. They threw their ace. I rememeber telling the guys, 'We took their best punch. They threw their only bullet and it took them extra innings to beat us when we didn't play well.'
I told them, 'Tomorrow when we show up at the field, we're the better team. Bring your game, be great individually. We're going to beat this team tomorrow, and when we do, we're going to do the same thing on Sunday and put their backs against the wall for one of the very first times in a super regional.'
I wanted to remind our guys that we took LSU's best punch that day and it took them extras to beat us. Be ready to play tomorrow. Take care of our business and you'll love the way it feels at the end of the night. 
At 8 p.m. Saturday, when the first game of the Baton Rouge super regional gets underway, LSU…