Zach Von Rosenberg felt the adrenaline rush surge through him as he awaited Blake Ferguson's snap.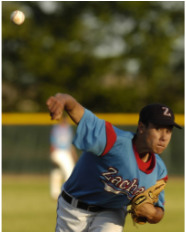 It was similar to the rush professional baseball pitchers experience when they're moments away from delivering their opening pitch.
He knows that feeling, because he's been a professional baseball pitcher.
Meet Zach Von Rosenberg, a 27-year-old redshirt freshman at LSU. He's nearly a decade older than this year's freshman class, a six-year veteran of minor league baseball who agreed to a pro contract in 2009 with a $1.2 million signing bonus.
He's not your normal LSU football player, not your normal college student and certainly not your normal punter. He's just a year younger than outside linebackers coach Dennis Johnson.
"I don't like to look at myself as old, but I do my best to try to blend in," Von Rosenberg said earlier this week. "I stick to working hard and being there for my teammates, if they ever need me or have any issues. They kind of treat me differently. They call me 'Grandpa.' "
The 6-foot-5, 240-pound Von Rosenberg enters Saturday's game against Troy as LSU's No. 1 punter, or at least a rotational punter — a position he never anticipated playing for this school. He signed with the Tigers as a pitcher out of high school, even participating in summer orientation, before skipping on that pledge to sign with the Pittsburgh Pirates.
He re-enrolled in January 2016, walking on to the football team as a tight end before moving that fall to backup punter.
For LSU's group of wide receivers, the most telling offensive play of last week's game again…
It's been quite the whirlwind for a kid who starred as a pitcher and punter at Zachary, and it grew more intriguing last week.
Rosenberg replaced Josh Growden against Syracuse after back-to-back short punts from the Australian-born sophomore. Von Rosenberg promptly hit punts of 49 and 40 yards, despite those rattled nerves.
"It was an adrenaline rush. It reminded me of my first time pitching (professionally), after I signed, when I was 18," he said. "Once you get out there, it's kind of similar to pitching. You've got that clear-the-mechanism moment. Five seconds previously, you're kind of losing it. You're hoping you don't trip and fall running out to punt the football."
On Wednesday, Orgeron suggested that Von Rosenberg and Growden will rotate, both of them punting in certain situations.
"We're going to use Josh in situations where he's best and Zach in situations where he's best," the coach said on his radio show.
Teammates are somewhat fascinated by Von Rosenberg. They routinely question him about life as a pro baseball player.
They're all very much aware of his story.
"He carries himself like an older adult," F-back JD Moore said. "He's been out in the professional world, in professional sports. He's got a confidence because he knows where he's been."
Maea Teuhema didn't receive the warmest of receptions when he first transferred to Southeast…
Von Rosenberg spent 2009-14 in the minors with the Pirates organization. He made it to his career pinnacle in 2013, Advanced-A Bradenton, before being sent back down in 2014. Von Rosenberg finished his pro career with an ERA of 4.52 in 332.2 innings, according to baseball-reference.com. He didn't make any starts in his final two seasons in the pros.
He pokes fun at himself about his baseball exploits that ended here — back in Baton Rouge as a college punter.
"In life, I guess, you've got to consistently change your dreams when you fail at the first one," he said. "Got to find another one. I guess that's what I'm doing now. I'm creating another dream."
He didn't really think it would be punting.
He walked on as a tight end, even gaining 30 pounds last spring for the role. His weight climbed to 256, the heaviest he's ever been. He sometimes ate five breakfast sandwiches before 10 a.m., downed two protein shakes per day and ate nightly until he was nearly sick.
For about six months, he ate about 8,000-10,000 calories per day. That's about four times the normal adult male consumes.
"I was miserable walking around at 256," he said. "I was kind of happy when they were like, 'You'll be the backup punter.' I was like, 'I can lose weight now!' "
Punting has always come natural to Von Rosenberg. He grew up in Lake Charles as a soccer player and spent afternoons holding kicking competitions with his brothers in their yard. The family moved from Lake Charles to Zachary after Hurricane Rita hit the area in 2005.
Entering his junior season, Zachary needed a punter. Watching Von Rosenberg during a one-day tryout was enough. He became the starter and averaged 40 yards a punt at Zachary.
It appears there may be a position controversy brewing at LSU, but it's not the one you think.
He was more known for his prowess on the mound and at the plate.
He compiled a 42-6 record with a 0.79 ERA. He hit .474 with 10 home runs as a senior in 2009 and was named ESPN Gatorade Player of the Year. He pitched complete games in four state championship games, giving up one earned run in 28 innings.
Because he signed a pro baseball contract, Von Rosenberg is not eligible to play college baseball.
So, here he is, the oldest player on LSU's football team, referencing 1990s shows like "Seinfeld" to his teammates' confusion.
"They don't know what I'm talking about," Von Rosenberg said. "I just kind of look down at the ground and shake my head. I know Nickelodeon shows they didn't know existed.
"I watched cartoons as a kid that they also didn't know existed. I (said) a 'Johnny Bravo' quote the other day, joking around, and a couple of the guys were like, 'I don't know what that is.' "
The Advocate's writers have made their picks for LSU vs. Troy on Saturday night in Tiger Stadium.