The tiger announced early Monday as LSU's new mascot, Mike VII, was something of child star – taking photos in the laps of tourists as a cub.
But as is all too often the case, when the petting tiger got too big, its owners got rid of him, Jeremy Hargett told The Advocate Monday.
Hargett and his wife, owners of Wild at Heart Wildlife Center, took over the home of Mike VII in December after Florida authorities alleged a wide range of abuses under the previous owner. Wild at Heart donated the 11-month-old cat, previously named Harvey, to LSU, which released him as Mike VII into a million dollar habitat across the street from Tiger Stadium.
Can't see video below? Click here. 
Luckily for Harvey, when his career of modeling with tourists was over, the previous owner took the three-month-old back shortly before Wild at Heart took control of Animal Adventures wildlife park. Often petting cubs end up in tiny enclosures and are used as marketing gimmicks. Or they're killed.
"They label it as public interaction, but really they're trying to make some money off it," Hargett said.
The wildlife center that is home to a tiger that could become LSU's next live mascot is a fo…
The previous owner made something of a living out of providing entrepreneurs with tiger cubs, baby lions and other exotic wildlife for attractions that would take photographs of people petting and feeding the cubs for fee of $100 or so, Hargett said.
"That's literally how Harvey was brought up," Hargett said. He's unsure exactly where Harvey was sent – one of the citations Florida levied on the previous owner was a lack of adequate paperwork – but Animal Adventures did a lot of business with three attractions in the Miami area.
Once a tiger becomes too old or too big for petting – 25 pounds is the limit – they are sold. But a growing black market for tiger parts – skins can sell for $5,000 as a rug – and for medicinal remedies – applying tiger whiskers is said to cure a toothache – can turn a live adult tiger worth a few hundred dollars into a resource worth up to $50,000 dead, according to Tigers in America, a New York-based organization that helps find homes for the abandoned cats.
But Mary Sue Pearce, who owned Animal Adventures, took Harvey back shortly before the Florida Fish and Wildlife Conservation Commission began inspecting the wildlife park. The facility was cited for failing to provide the animals with clean water daily, piles of feces and breaks in the security fences, among other charges.
Pearce surrendered her licenses and transferred the animals to the Hargetts in December, then signed an agreement that deferred prosecution. Hargett said Pearce was elderly and seemed to have good intentions.
"But it spiraled out of control," Hargett said. "She had a ton of tigers here that she really shouldn't have had. More than she could handle."
Wild at Heart has been repairing and expanding the enclosures and trying to find new homes for the animals.
LSU approached Hargett with a description. At the top of the list was a tiger that had been rescued and one that hadn't been bred purposely.
"Originally, they were going to take a tiger named Rocky. He was little bigger," Hargett said.
A home typically is given a fresh look before a new resident moves in. But Mike VII's home a…
But Harvey is more personable and met most of LSU's criteria.
"He likes the attention. He likes people. He loves the water," Hargett said. "He'll wait in the water and when people walk by, he'll splash them."
Veterinarians from LSU and the Baton Rouge Zoo travelled to Florida to check Harvey's health and DNA, Hargett said. Harvey is outside that group of tigers preserved in zoos to keep their genetics pure.
Harvey is about 70 percent Bengal, or officially Panthera tigris tigris, which in the wild live primarily in India. He is about 30 percent Siberian or Panthera tigris altaica, native to the Russian far east. In the wild, the two cats rarely, if ever, breed. But the mixture is fairly common among tigers found in America.
Male Bengals grow to about 400 pounds. Hargett suspects Mike VII, who is about 200 pounds now, will grow to about 600 pounds.
It's estimated that the U.S. has more tigers – about 7,000 – that were born and bred in captivity than can be found in the wild around the world. But America does not have suitable habitat for tigers and even if it did, the American beasts have never lived in the wild, Hargett said.
"Harvey hit the tiger lottery," Hargett said. "I would never be able to afford a habitat like he has now at LSU. Most sanctuaries couldn't afford that."
The Tiger Athletic Foundation donated about $950,000 for renovations and upgrades to the tiger habitat on campus, including a new synthetic rock that uses glycol to stay cool in hot weather and warm in cold weather, which will help keep the tiger comfortable.
LSU has had a live tiger mascot on campus since 1936. Mike VI died in October after a brief battle with a rare form of cancer.
In January, LSU announced the next Mike the Tiger would not be paraded around LSU football games as cheerleaders ride atop his golden cage — a major departure as the university seeks to simultaneously continue and update the decades-old tradition of keeping a live mascot on campus.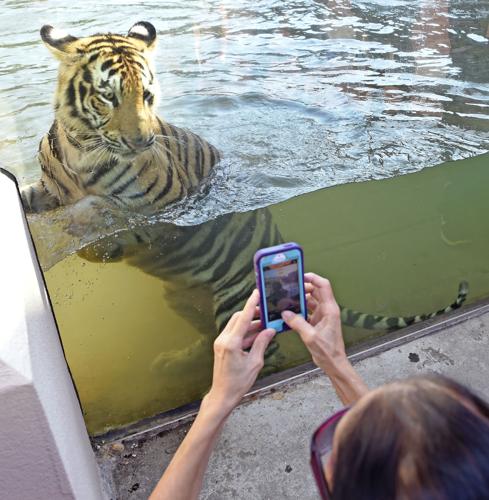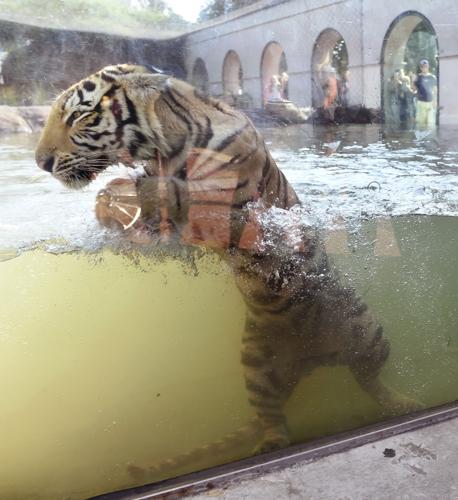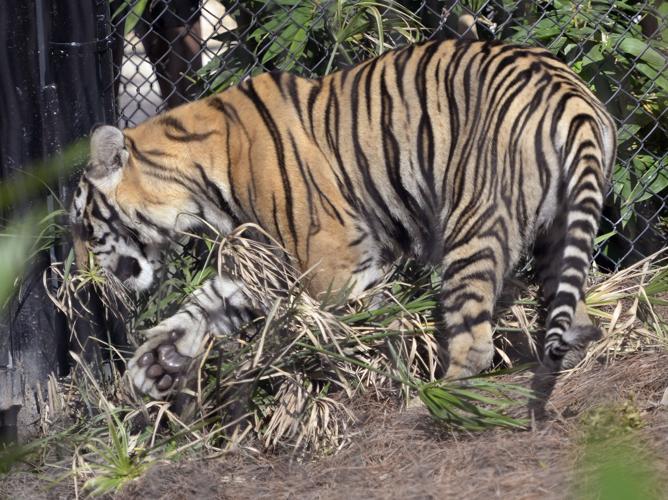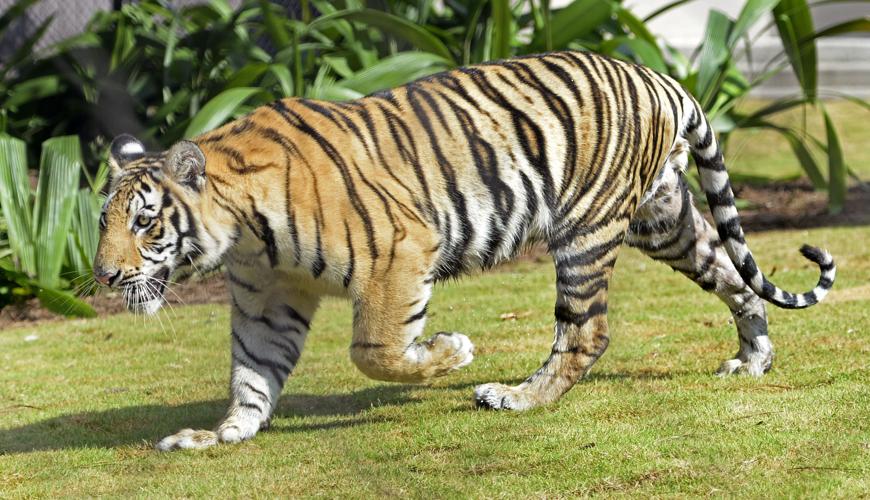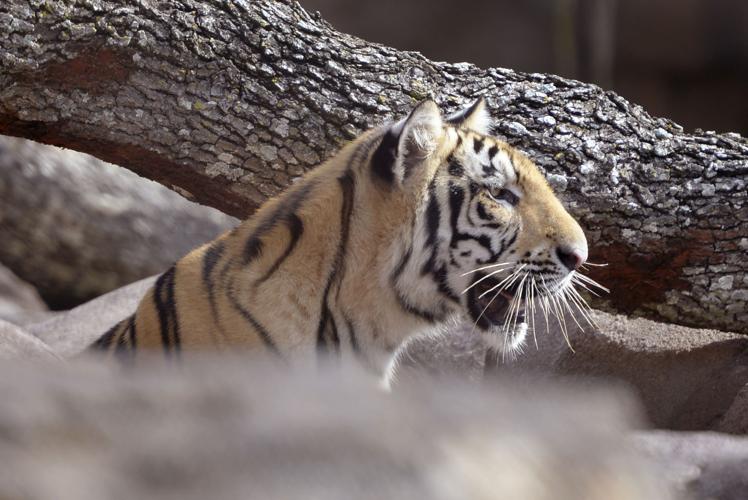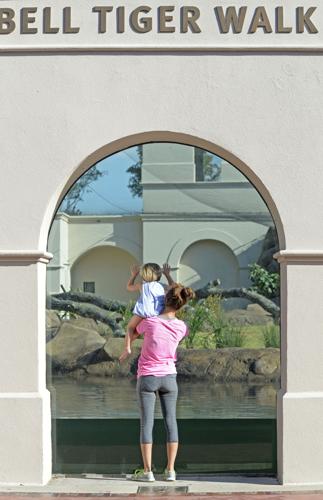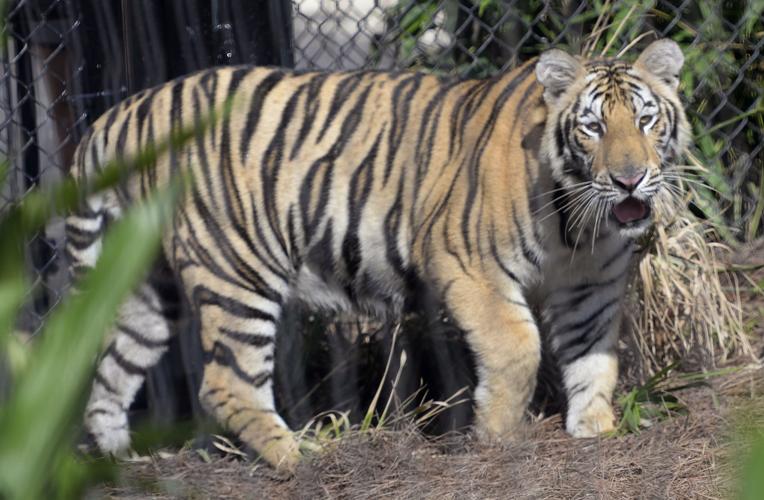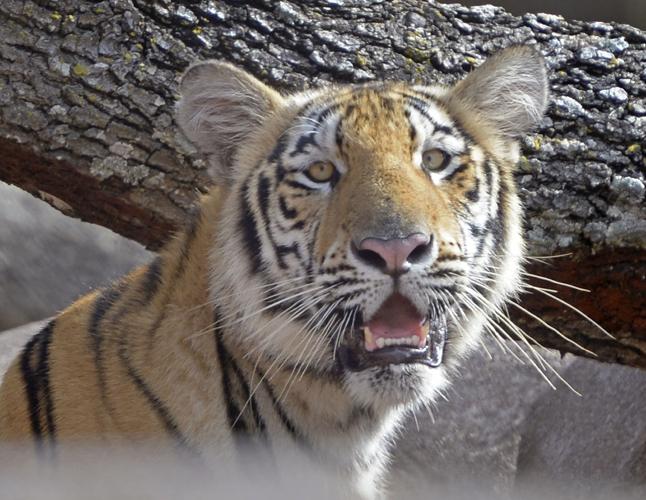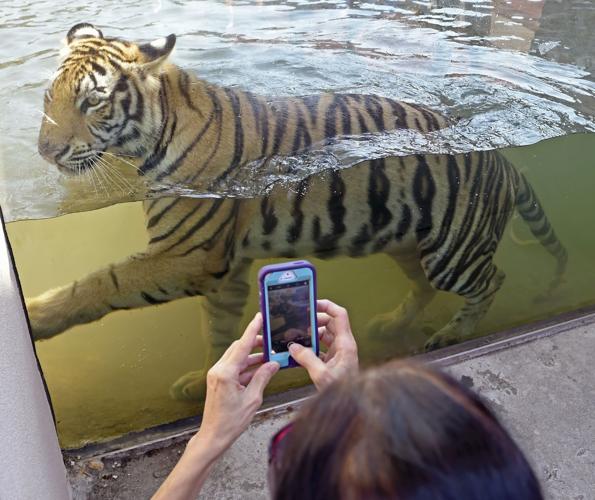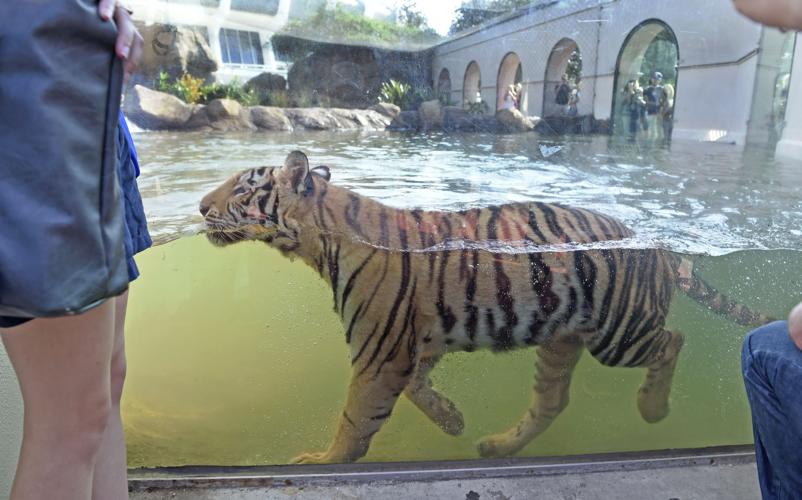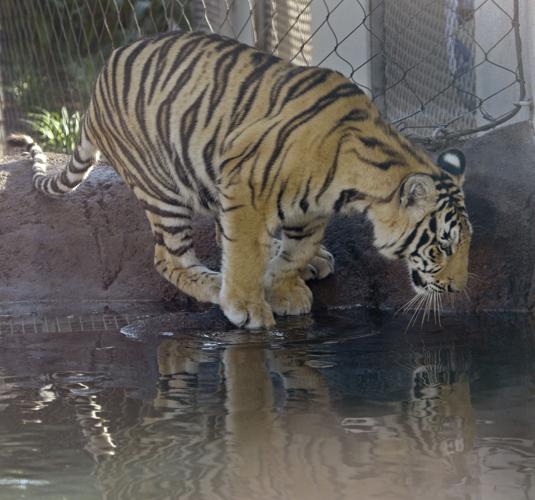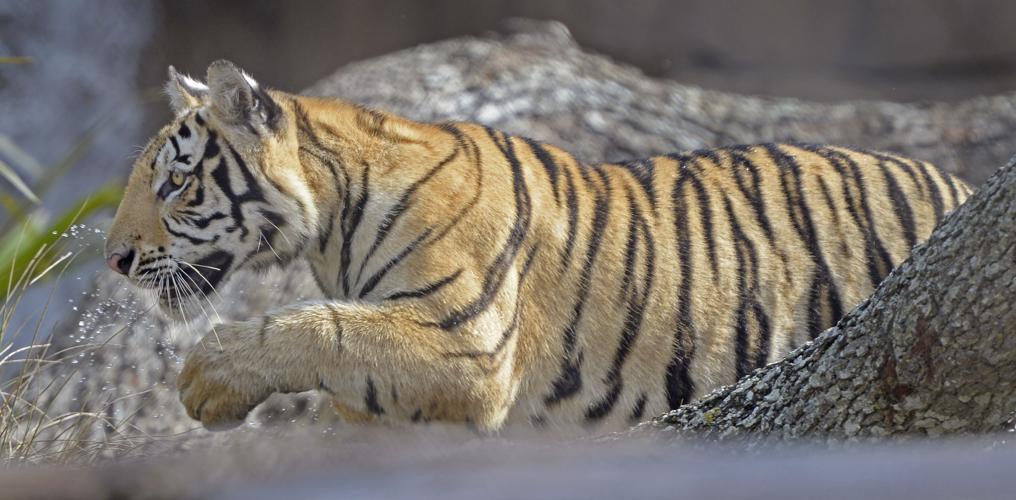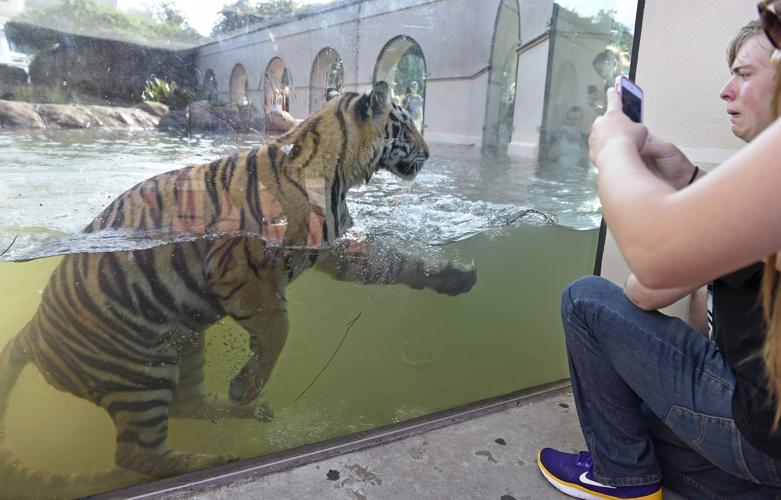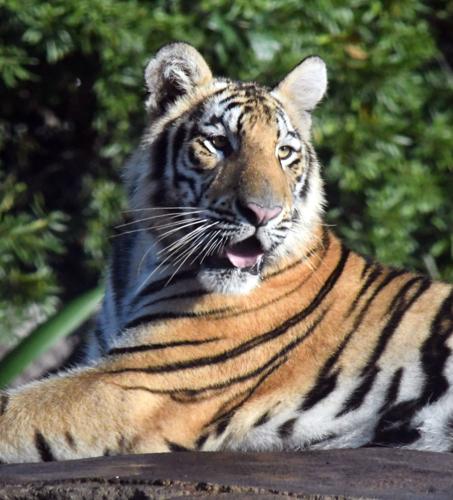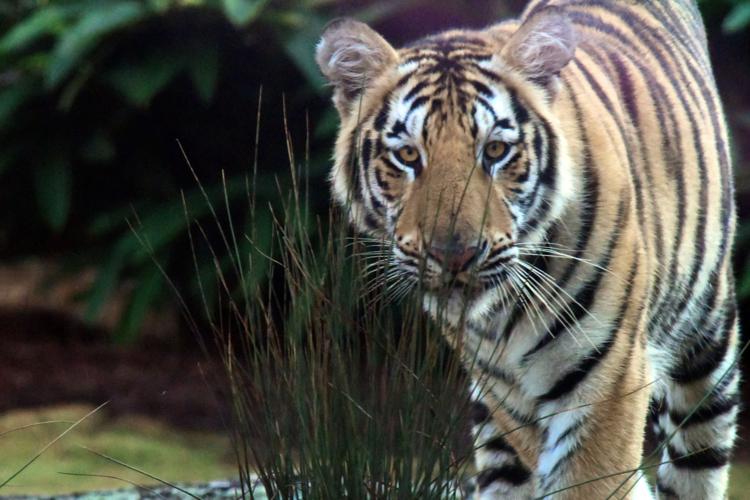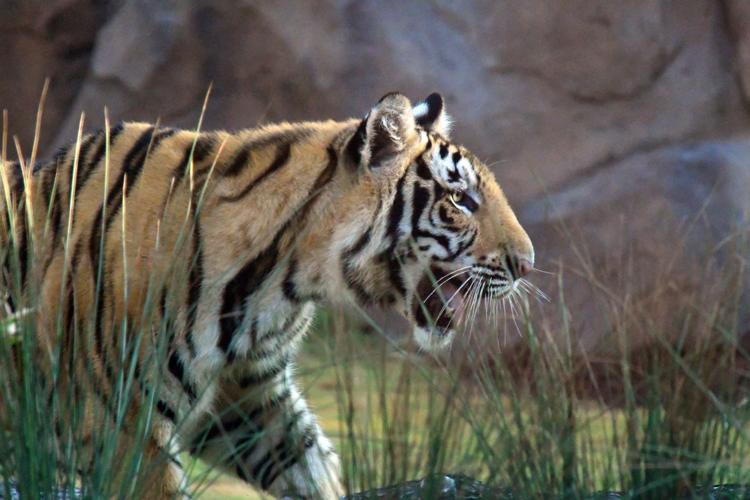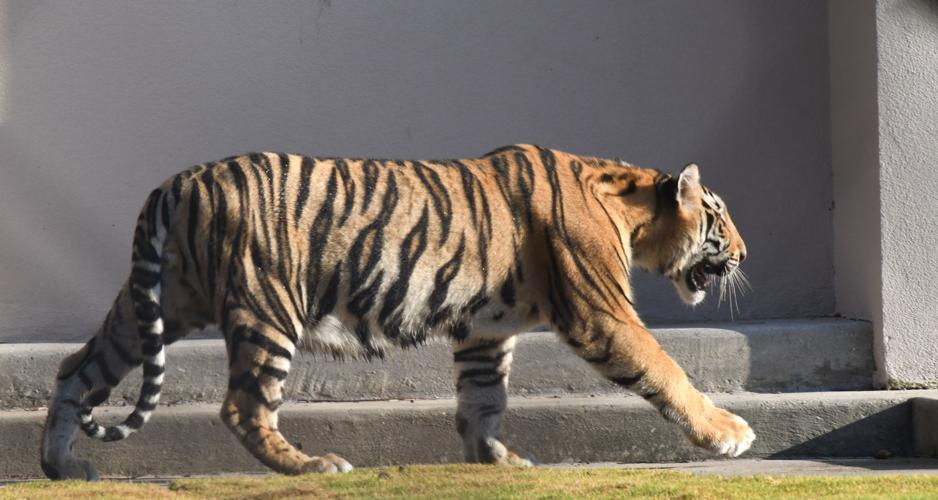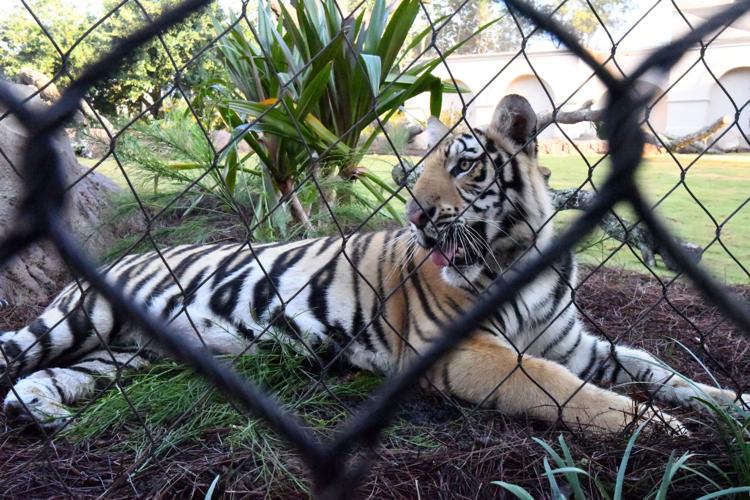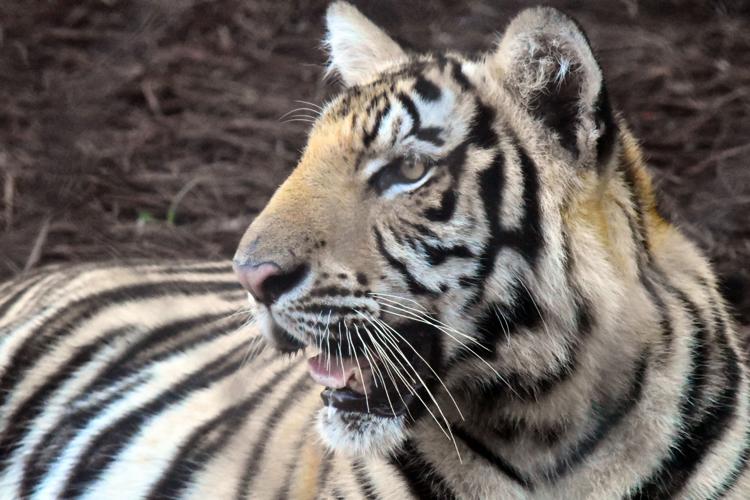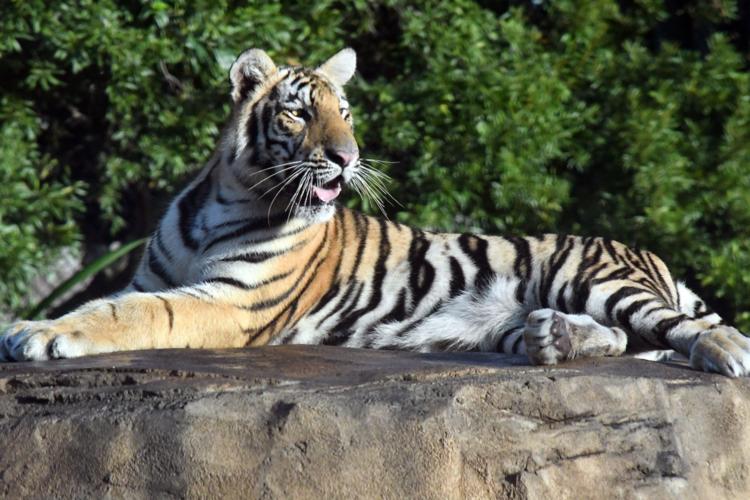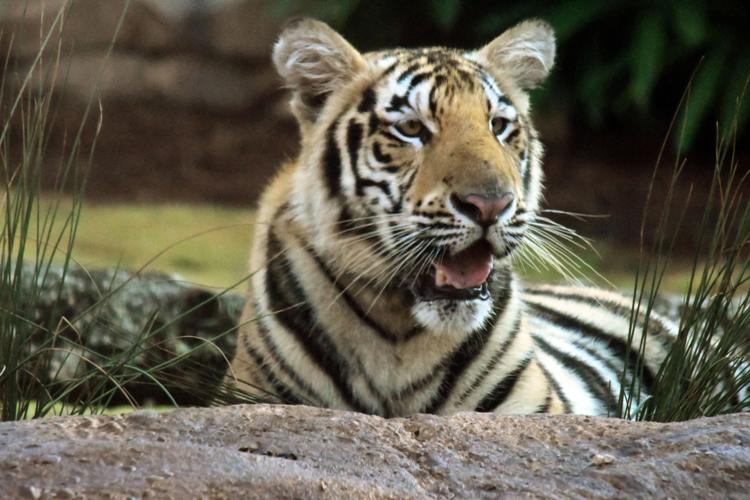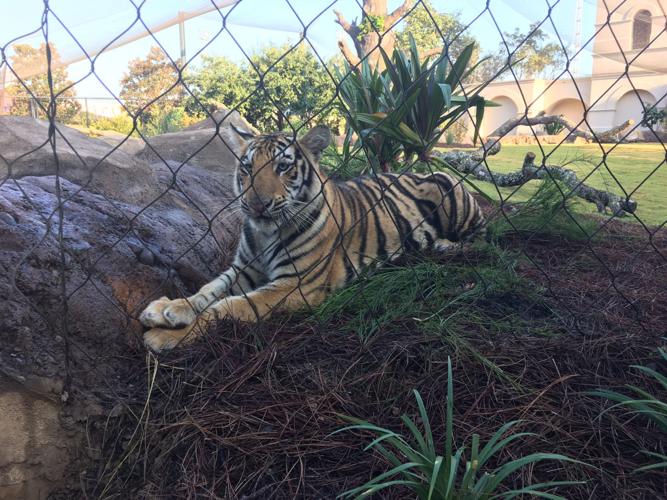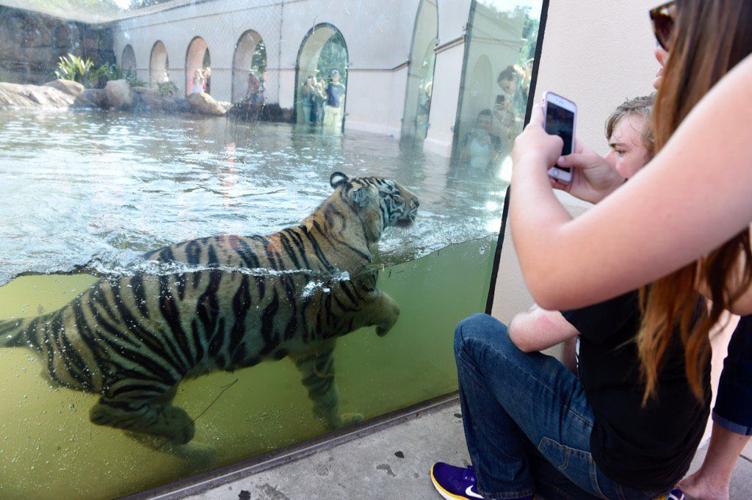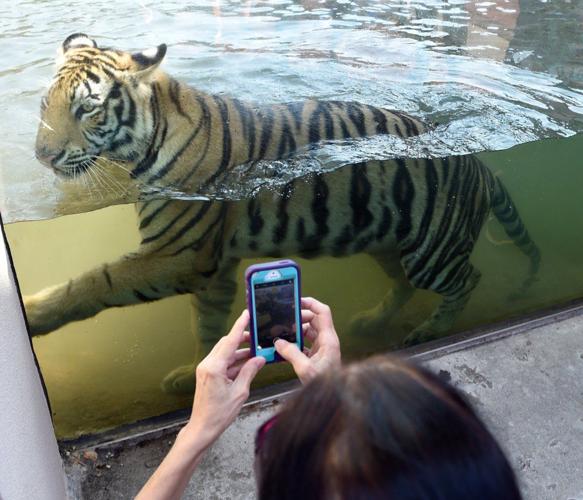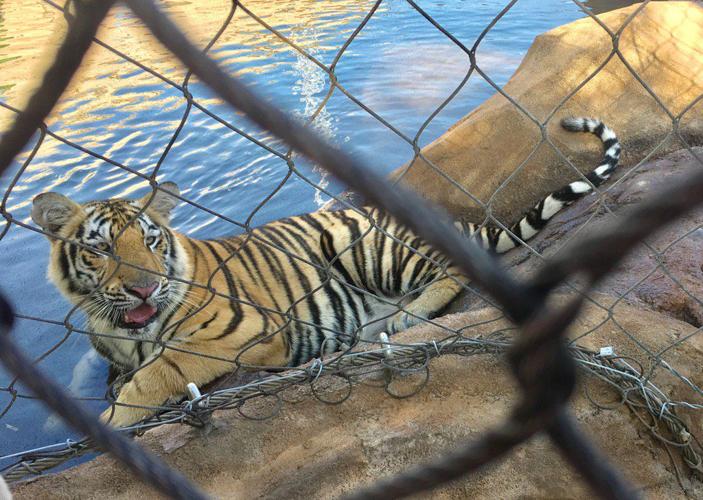 Photos: First look at LSU's newest live tiger mascot, Mike VII!
On Monday, LSU officially introduced Mike VII (a.ka. "Harvey") as the school's newest live tiger mascot. The tiger was donated to the school from a sanctuary in Florida.