The father once watched the black labrador chase his speedy kid around the yard.
Back and forth, they'd mirror. The pup would stop on a dime. The 6-year-old boy would plant his heel in the grass.
A pause. A breath. And the chase was on again.
"It looked like a drill," Embrick Boutte said.
He'd watch the action from the doorway of their home, a midsize ranch style house on what Embrick calls "the quiet side" of New Iberia. North of the train tracks, his family was far enough away from the broken-down buildings, the rows of yard signs that read, "Thou Shalt Not Kill."
Shootings and drugs and death had poisoned the heart of his hometown, expanding like a tumor that was locked in a never-ending battle with law enforcement that had a deep history of swaying toward racist policing.
It takes immense strength and structure to survive in this small rural stretch of Acadiana, locals know. A slip or two can lead to the prison or to the grave.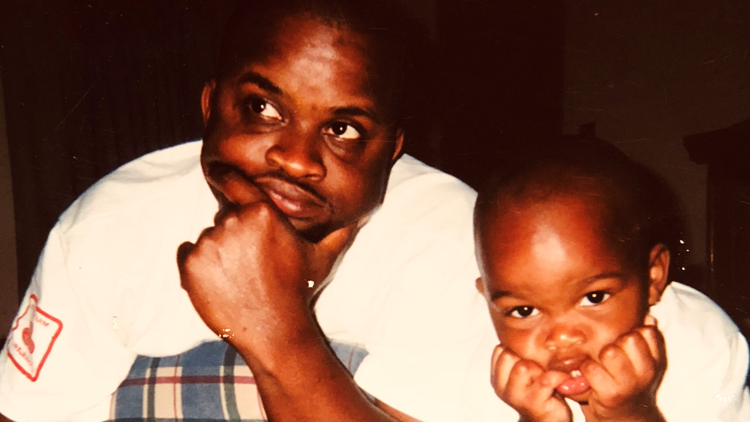 Embrick had long decided he'd give his son, Kayshon, what he never fully had himself: a father and a mother, a stable household with a strong faith, a support system that always reinforced he was something and was going somewhere.
Embrick watched his son outrun the labrador pup.
Maybe the little kid could outrun the town's troubles, too.
Some 10 years later, Kayshon Boutte would run all the way to LSU.
'A touchdown machine'
"They said he didn't have five-star speed!" Derek Landry said Tuesday, leaning against the wall in a Westgate High hallway.
High schoolers shuffled passed the amused offensive coordinator, who, like many football coaches on staff, was still humorously miffed that a certain national recruiting analyst had questioned their star wide receiver's ability to sprint.
Had the guy watched Kayshon Boutte at all?
The 6-foot, 180-pound senior holds all the school's track records for sprints — except the 100-meter dash, a record track coach Philip Guidry said will all but certainly fall by the summer.
A little more than a week ago, the 17-year-old Boutte shook hands with the Olympian of the Century, Carl Lewis. Then he set a meet record in the 200-meter dash, clocking a 21.29-second time in Lewis' high school invitational in Houston.
Landry had made Boutte the designated "speed sweeper" as a freshman, meaning they'd just motion Boutte in from slot receiver to the backfield, hand him the ball and let him outrun the defense.
One time, a long touchdown sweep got called back on a penalty.
Landry called the exact same play again, against Westgate head coach Ryan Antoine's wishes.
"It didn't make sense," Antoine said. "I'm like, 'There's no way he can (score) again.' And he did it again."
Soon enough, Landry could tell whether Boutte was going to score on a speed sweep just by how Boutte turned the corner after taking the handoff.
If Boutte bent backward about 2 yards deeper, he'd eventually square up his shoulders, beat the defenders to the sideline, and it was six points.
"If we got that look out of him," Landry said, "it was pretty much guaranteed he was scoring."
Antoine refined Boutte's raw talent by hiring former Tulane wide receiver Devin Boutte (no relation) as a position coach. Together, they worked on the intricacies of route-running, reading and understanding defensive coverages. That's when the star receiver "really took off," Landry said.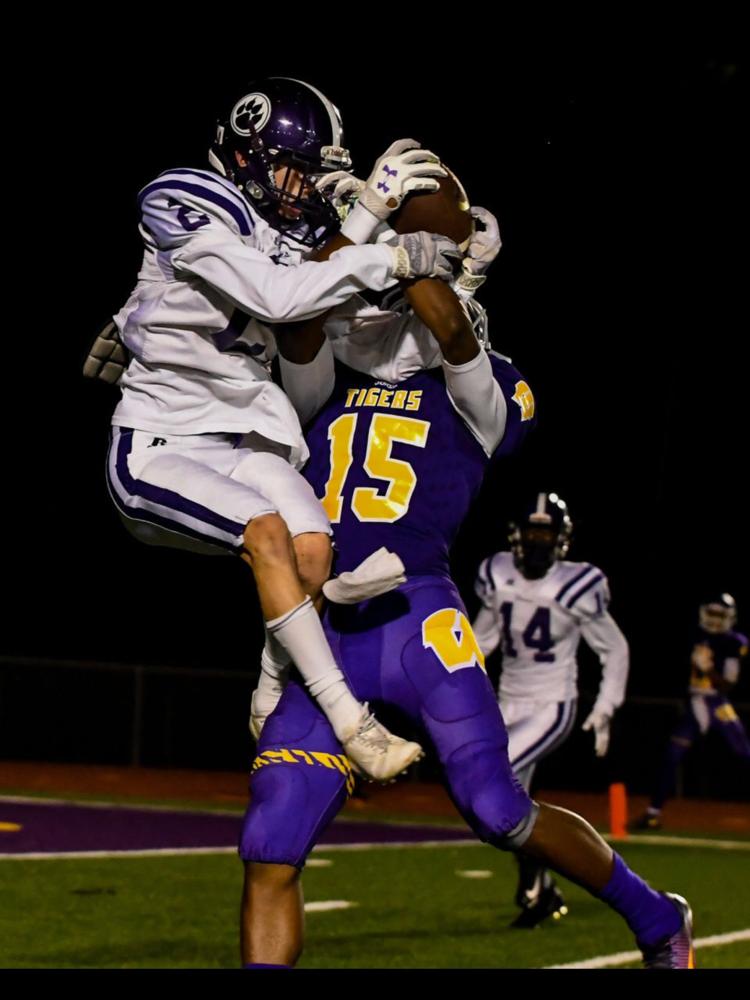 Boutte recorded 47 catches for 1,005 yards and 15 touchdowns in 2019. He doubled as a running back with 71 rushes, 874 yards and 12 more touchdowns. He had a five-touchdown, 300 all-purpose-yard performance against Teurlings Catholic that included a 97-yard kickoff return.
Louisiana's top recruit finally got that fifth star after he led all receivers with seven catches for 73 yards in the Under Armour All-American Game on Jan. 2 in Orlando, Florida. (Boutte also had a touchdown catch that got called because of a penalty.)
One of LSU's highest-rated recruits, Boutte finished the recruiting cycle as the nation's No. 20 overall player, according to 247Sports.
"He was a touchdown machine," Antoine said.
Such gridiron grandeur provided relief in the local newspapers, a welcome distraction from what usually dominated the front page: the cold grip of reality that every now and then took a good, hard squeeze.
Not even football was protected. A friend of several teammates, 17-year-old New Iberia Senior High student Garon Lewis, was shot and killed Aug. 16 in his car at a stop sign in the West End, a homicide New Iberia Police Chief Todd D'Albor called "a senseless tragedy."
"This is a tough area," Antoine said. "Not too many people make it out. Our kids know that. As coaches, we push that. A lot of our kids maybe come from low-income areas, so their talents are going to pay for their school. We try to do our best."
Most are born with that message.
"There's a lot of stuff," Boutte said. "Shootings. Killings. Stuff like that. You've just got to be cautious about where you're at."
'A shining star'
In bold capital white letters on a purple backdrop, the "Westgate Creed" hangs over the school's locker room.
"I AM A WESTGATE TIGER," the 88-word statement begins.
"I WILL RESPECT MY CITY, MY FAMILY, MY SCHOOL, AND MY TEAM," it reads. "I WILL LEAVE IT BETTER THAN I FOUND IT. WE ALL MAKE PROGRESS. WE ALL MAKE PLAYS. WE AINT MOST PEOPLE. I AM A WESTGATE TIGER!"
Antoine long ago resolved to leave Westgate High better than he found it.
That's the creed the 38-year-old coach grew up seeing others live by.
No, New Iberia hadn't always been stirred by a cutthroat undercurrent.
Before the drug surge in the early 1990s, several locals say life was more pleasant.
Athletics still thrived, pumping out talent like Johnny Hector, who played running back for the New York Jets from 1983-92; Verge Ausberry, an LSU linebacker from 1986-89; and Corey Raymond, LSU's secondary coach who played three seasons each for the New York Giants and Detroit Lions from 1992-97.
Ausberry, now LSU's executive deputy athletic director, grew up across the street from Raymond's grandmother. His father, Verge Sr., was once the principal at what was then called Freshman High, which expanded into the full-fledged Westgate High in 1999. His mother, Audrey, still works in the school district's administration building.
Verge Sr. has long managed a sno-ball stand that's still in business on Lombard Street in the West End.
New Iberia gets "a bad rap," Ausberry said, but it was a good place where he learned to be tough.
"You couldn't be a crybaby and grow up on the west side of town," he said.
As time passed and situations worsened, people began to find themselves straddling a dangerous juncture.  
"Some people live a quality life," said Ausberry, who joined LSU's athletic administration in 2001, "and some people decide they want to be part of that world. I've lost a lot of good friends being a part of that world."
Antoine came of age in that world, and he credits Raymond, in part, for his personal perseverance.
While in the pros, Raymond returned to New Iberia each year and ran a youth football camp. Antoine attended every one, and since he also played cornerback, sometimes Raymond would take Antoine aside for an individual workout.
They became good friends.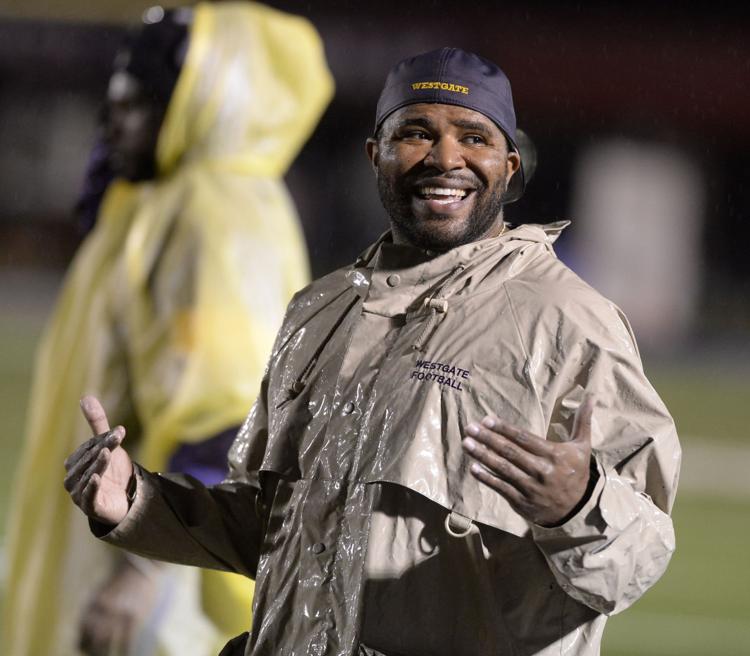 When Antoine finished his first year as a graduate assistant coach at Central Arkansas, Raymond was the defensive coordinator at Westgate High and hired Antoine as his defensive backs coach in 2005.
They've maintained the friendship in the decades since Raymond left New Iberia for collegiate coaching, and the meaning has remained with Antoine.
"You're from here, so it means more," Antoine said. "You have a bond here. You're not going to let this fall. You feel like it's your duty to uphold your community. We have a lot of former players who coach here now, and their job is to make sure you understand what it means to be a Westgate Tiger."
Former New Orleans Saints nose tackle Tyrunn Walker returned to his alma mater to coach defensive line in 2019, and the 29-year-old has mentored Boutte through his "early stardom."
They talk about the importance of personal motivation, Walker said. Gaining the edge like the late Los Angeles Lakers star Kobe Bryant. What are you going to do on your own?
Walker said he constantly sees Boutte by himself at the football field running routes, or alone on the track in the middle of a dead sprint.
"In this city, every day is going to test you," said Walker, a volunteer coach who is an NFL free agent. "You're going to have to be ready for the test."
Soon, Boutte will leave New Iberia.
And the generation behind will be watching in his wake.
"I think he'll be a shining star," Ausberry said.
What comes around
Embrick Boutte still keeps the hard drive in his bedroom closet.
The family's desktop computer crashed some time ago, and there went the only way he could access the hours of recorded footage from his son's track meets and football games since Kayshon was 7.
At least until Embrick can figure out how to extract the data from the hard drive.
Who knows?
Maybe he can use the videos to help coach Kayshon's younger brothers, Mekhi, 14, and Bryce, 8, or his toddler twin sisters, Maya and Milani.
Embrick leaned back in the leather couch of his living room. He wore a purple T-shirt with the words "Built Tiger Tough" printed above the left pocket. The porch light shined inward through the screen door. A train whistle blew in the distance.
He used to come in late from work on a night like this, back from a rigorous work trip, building offshore platforms on the Louisiana coastline. Those videos used to be the only way he kept up with Kayshon's games. He'd come home and watch his son's highlights with a pit in his stomach: "Man, he's cutting up while I'm gone!"
So Embrick found himself a new job, one that still paid the bills but allowed him to see Kayshon grow into his prime.
He was there for his son's recruiting process, such as it was. Kayshon, a longtime LSU fan, committed to the Tigers as a junior in October 2018 — a verbal pledge that didn't waver despite a strong late push by Alabama.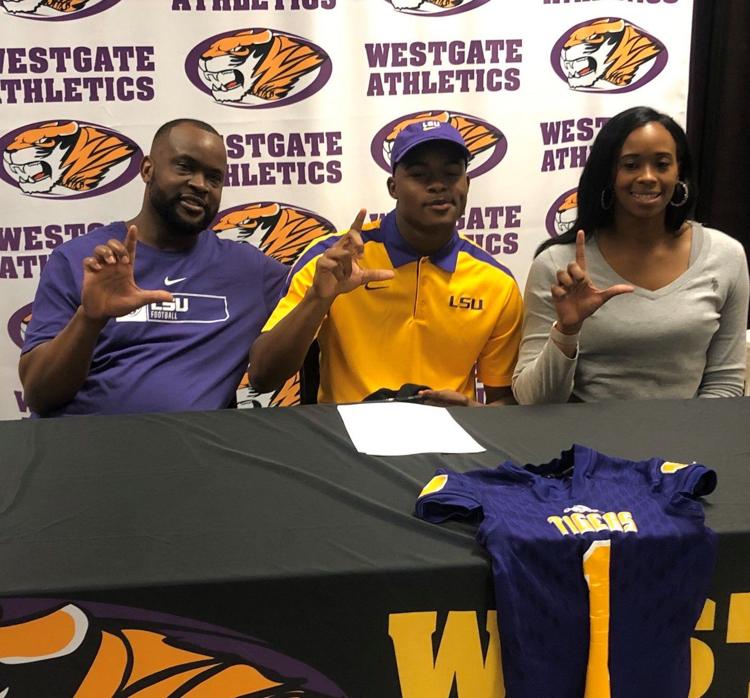 Embrick believes "the whole state was worried" there for a minute about a potential flip. But he knew the Saturday morning before December's early signing period that his Kayshon was sticking with LSU.
"Just text me and let me know 'Geaux Tigers' or 'Roll Tide,' " Embrick told him. "And that morning, he said, 'Geaux Tigers. There ain't nothing they can do.' "
There wasn't just assurance in LSU's new record-breaking offense or the allure of the Tigers' national championship run. Embrick is quick to point out Kayshon was committed long before any of that began.
And LSU wasn't just home.
Baton Rouge contained the best of New Iberia.
Kayshon met Ausberry for the first time at LSU's 2019 spring game. Peeling crawfish side by side, Ausberry found out that he'd grown up with the extended family of Kayshon's mother, Tarnisha. Her brothers and uncles and aunt had practically raised him. Some had even worked at his father's sno-ball stand.
"It's funny how that comes around," Ausberry said.
The time has finally come around for that speedy kid who once outran their black labrador in the front yard.
The dog is long gone, taken up by a friend of Tarnisha's.
Kayshon will soon leave, too.
"He'll be all right," Embrick said. "I ain't even worried."