Expansion of the LSU baseball team's hitting facility will cost about $2 million and will cover an area of about 6,000 square feet, according to details and renderings released Tuesday.
As previously reported, construction is expected to begin after this season is over. The project is projected to last about 14 months. It is supposed to be completed by Aug. 31, 2019, according to documents in the LSU Board of Supervisors agenda. The Tiger Athletic Foundation is funding the expansion with private dollars.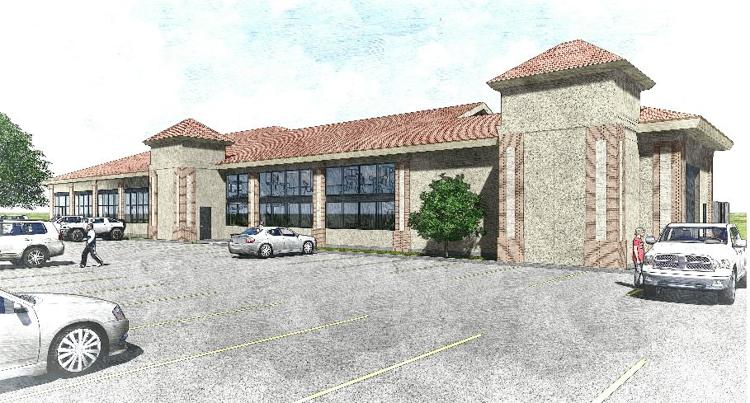 The long-anticipated expansion will include a weight room, locker room, small hydration/nutrition area and training area among other features. The project must be approved by the board at its meeting Friday. 
An interior rendering of the addition shows a weight room that resembles the recently renovated weight room in the football operations building. The exterior of the expansion will be in the same Italian Renaissance style as other university buildings — tan stucco walls and red-tiled rooftops.
The addition will nearly double the size of the current 8,748-square foot hitting facility, tucked just beyond the right field foul pole. The facility will be expanded north toward center field, stretching behind the Diamond Deck stands in right field. 
The baseball team currently shares a weight room with the football team. The locker room in the new facility is designed for former LSU players who return to campus during the Major League baseball offseason. Star players will have their name etched on the lockers, coach Paul Mainieri said.
"Alex Bregman, Kevin Gausman, etc.," he said. "You hope that there's some recruiting benefit when you march a kid in there."
There was supposed to be a race at Tuesday's LSU baseball practice, at least according to those who allow themselves to dream.
WHO: South Alabama at LSU