You've probably seen The Good Shop around town somewhere. Tippy Tippens, Chief Eternal Optimist (CEO) of Goods that Matter, the product line that anchors the store, has had four physical locations of the shop, one of which was a miniscule sublet of a larger space on Magazine Street that housed about 150 square feet of goods. The newest location
(1114 Josephine St., 504-264-2478; www.thegoodshopnola.com) could be 20 times that size, which allowed Tippens to form the ethically conscious retail collaboration of her dreams.
The Good Shop has four main New Orleans-based collaborators. Tippens' Goods that Matter (www.ourgoodsmatter.com) was founded eight years ago, shortly after the BP-operated Deepwater Horizon rig explosion and subsequent oil spill. The first product she launched was the BirdProject soap, a bird-shaped, naturally derived soap made of activated charcoal, which reveals a small keepsake ceramic bird once the soap has been used up; it remains a top seller. Heartsleeve graphic design (www.myheartsleeve.com), co-founded in 2014 by frequent shop manager Natasha Noordhoff, Jodie Masterman Ceramics (www.jodiemasterman.com) and Masue textiles (www.designsbymasue.com) round out the creatively minded quartet. Jodie Masterman Ceramics and Masue are fairly new businesses.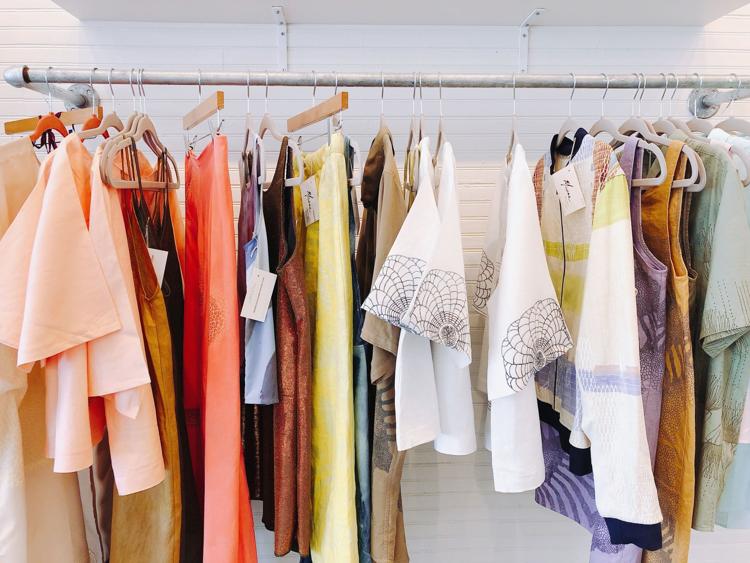 "It's a good range of experience and fresh faces and fresh ideas," Noordhoff says.
The shop also offers goods from local purveyors Bonfolk Collective and Smoke Perfume Co., as well as newbie entrepreneur Poet Motors, whose collection of new and vintage motorcycle accessories are inspired by country music singer-songwriter Lucinda Williams' iconic quote: "The perfect man? A poet on a motorcycle." Tippens plans to add products from Shrill Society, the creator of the "Nasty Woman" T-shirt that went viral during the 2016 election cycle.
"Everybody in the shop has a social good aspect to their business," Tippens says. "Both Heartsleeve and Goods that Matter donate money (to different causes), but the other companies do different things, like using eco-friendly materials. … We all have different ways that we try to do good things."
A portion of sales from the BirdProject soaps are donated to the Gulf Restoration Network and International Bird Rescue. Hem & Haw textiles designs bags out of upcycled denim. Oxalis Apothecary uses all-natural ingredients in its face and body products. Bonfolk Collective donates a pair of socks to a homeless shelter for each commercially sold pair. Every business housed in The Good Shop espouses its own mission to do good. As of May 1, the store's vendors have collectively donated more than $40,000 to social and environmental causes and nonprofits, as the shop's window decals proudly proclaim.
"It's exciting [that] in this space, we have enough room to invite others to join us, other than just the direct collaborators," Tippens says. "[We love] having such a big and beautiful space … but certainly the collaboration [is my favorite part of the experience]. … We laugh a lot, we have a similar sense of humor. It's a really good group of people … supporting one another [and showing that] it's possible to do business while doing well for the environment and the community."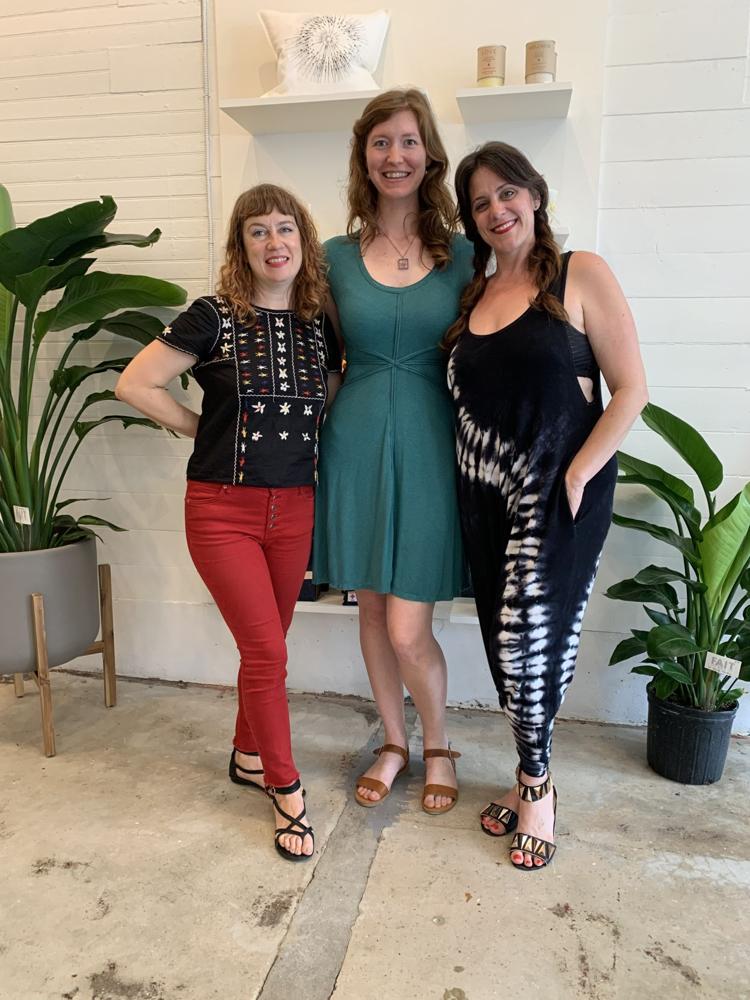 The most recent business to join the feel-good fold is FAIT (www.faitnola.com), purveyors of plant babies via a retrofitted 1997 GMC Step van affectionately known as Axil Rose. The van certainly has been a rock star since the company launched late last year, but co-founder Laura Sterling Joffrion has known for a while that the time to put it in park was approaching, along with summertime temperatures that would make FAIT's mobile platform implausible.
"The truck will never go away (permanently)," Joffrion says. "But we knew that it had to go away for the summertime. It's a metal box with a glass ceiling on wheels. It's just too hot for the plants."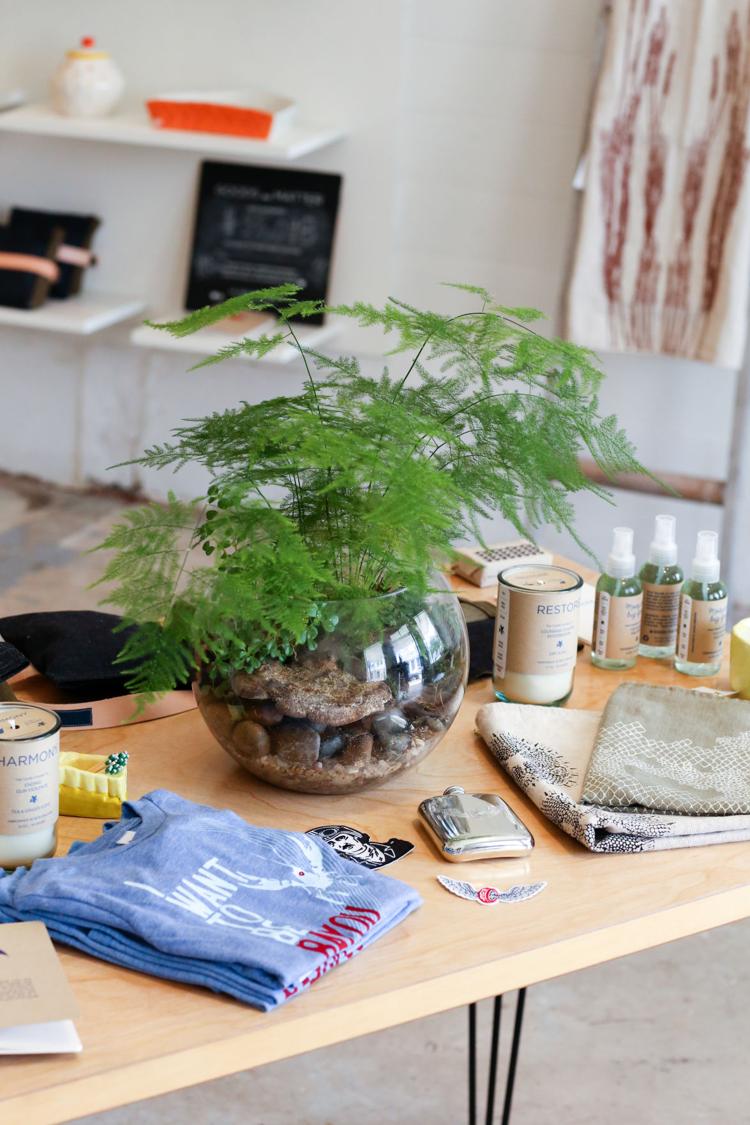 Come June, Joffrion, her sister Emily Joffrion and mother Kathleen Robinson, who also helps run the business, knew they'd need a new space from which to work until the weather cools again.
"I kept speaking it into the universe," Joffrion says. "I kept telling my whole network, 'Okay, this is happening. … What are we going to do?'"
Tippens, who Joffrion got to know during pop-up gigs at The Good Shop's previous location on Magazine Street and at Magazine Merchant House, posted the news about signing the lease on the Josephine Street space on Facebook, and Joffrion knew she had to reach out.
"We've just been orbiting each other for a while now," Joffrion says. "When they got this space, it just made a lot of sense."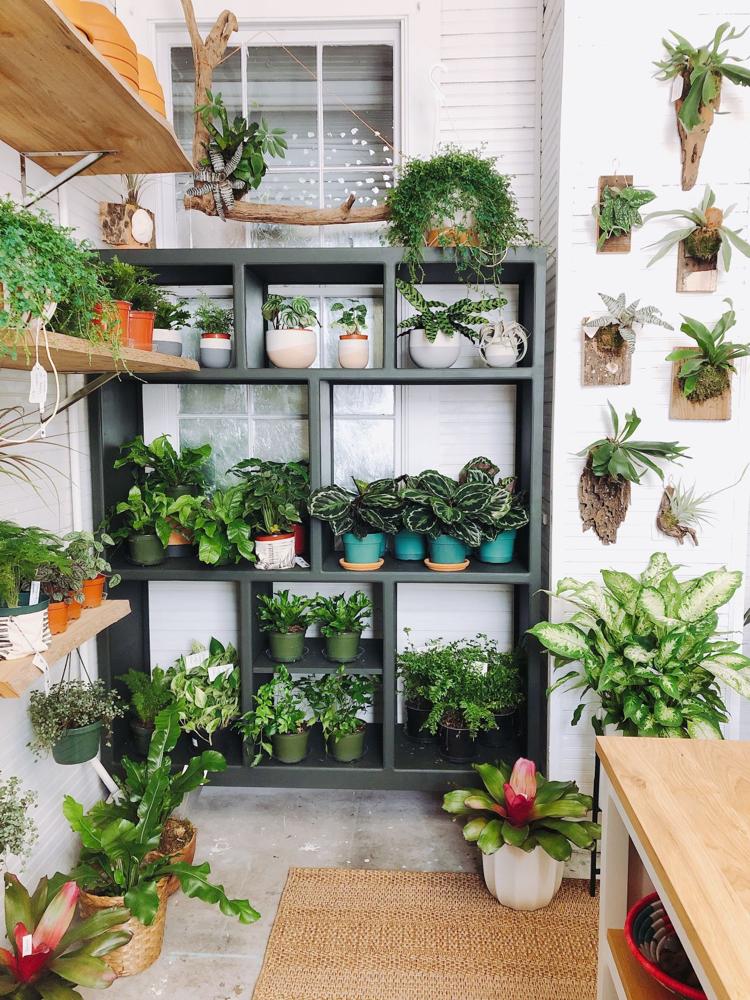 "You have no idea how nice it is to hang something on the wall and have it stay there," Robinson says, making light of the one serious drawback to their mobile solarium. There were plenty of nights when they parked Axil Rose for the day, only to find that many of the delicate planters and pottery they'd invested in for FAIT's plant workshops had shattered during the rumbling drive home.
"New Orleans really is a special place for small businesses," Robinson says of the outpouring of support and offers of temporary shelter when they needed it. The opportunity to set up a permanent home in The Good Shop was perfectly timed.
FOUR YEARS AGO, WHEN STACY TUCKER MARTINEZ OPENED ZELE NOLA — short for New Orleans Local Artisans — (2841 Magazine St., 504-450-0789; www.zel…
The women of FAIT are excited to expand their offerings, now that the shop is comprised of more than the 50-or-so tremulous square feet of the truck. They've brought in new concrete planters by SETTLEWELL, Convivial's "XX" hanging planters and hexagonal pottery and many more plant species, including crocodile and asparagus ferns and 5-foot-tall palm plants.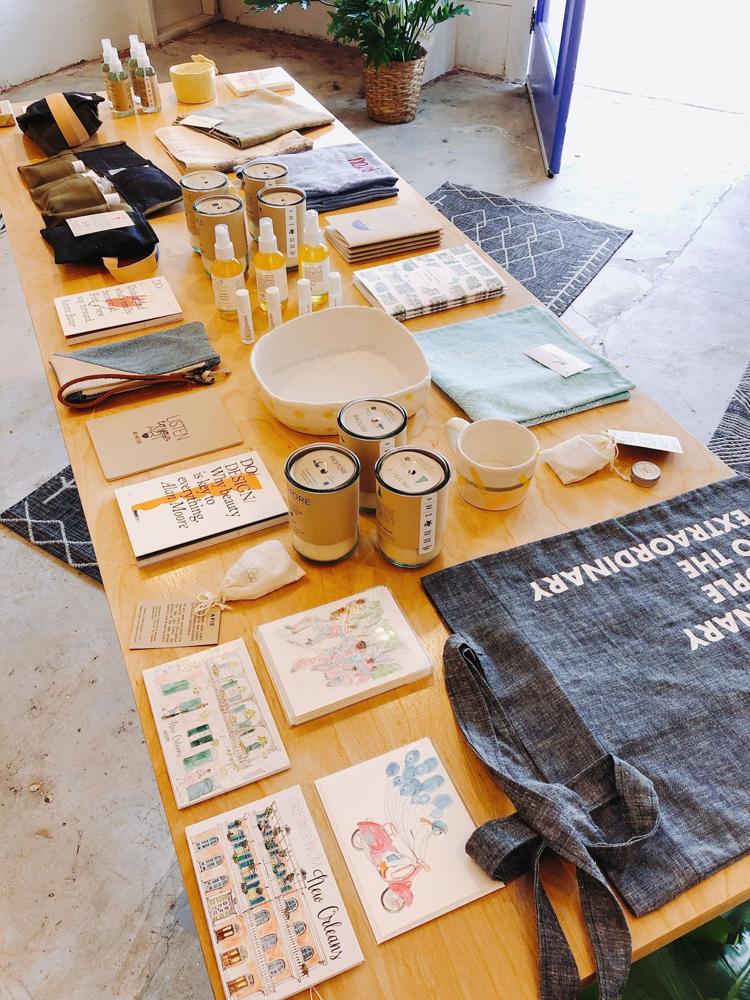 "We've got a couple of brands out of Portland, a couple of brands out of Brooklyn, and we're bringing in baskets from Morocco," Joffrion says. "We're bringing in books about crystals, plant projects and home DIY — just really differentiating the product line, so it's not just plants. … It's nice to have that second channel where we can diversify and bring in more beautiful things."
The Good Shop is open 11 a.m. to 6 p.m. Monday through Saturday and 10 a.m. to 5 p.m. Sunday.
It's been a year since Kelsey Campion left her career as a commercial photographer to fully devote her time and abundant energy to Fringe + Co…
Even the most financially savvy future homeowners should talk to a lender in-person when considering purchasing a house. 
It's about to get warm outside.