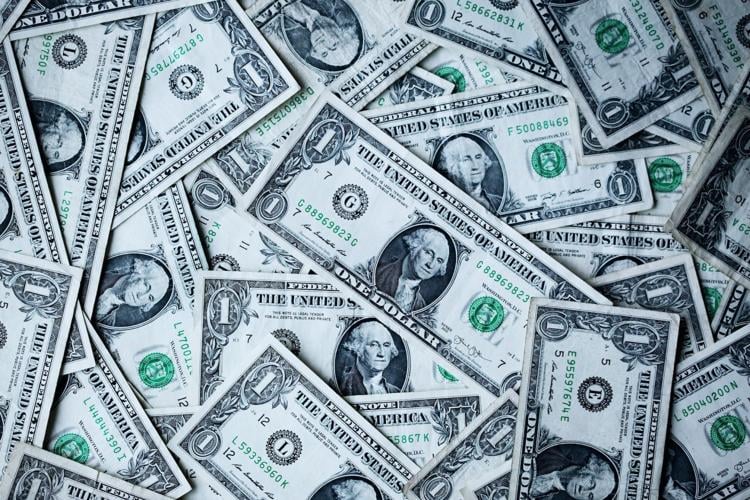 What does your version of a city budget look like? That's the question at the heart of the Big Easy Budget game, which offers an alternative to the city's town hall-style approach by getting residents to fill out their ideal budgets through an online game.
The game invites residents to "play mayor for a day," or for about 10 minutes, by selecting how the city spends its money. This year's game arrives as Mayor LaToya Cantrell prepares her first city budget.
Now in its third year as a web version, the project from Committee for a Better New Orleans operates in unofficial contrast to the New Orleans budget process held at neighborhood-wide town halls in the fall and at multiple City Council hearings, which cover hundreds of pages of City Hall department budgets while many residents are at work — a process that's a "massive undertaking of staff time and resources for something that's really not providing [city officials] with good input," said Kelsey Foster, CBNO's campaign manager.
While public safety typically receives the bulk of City Hall's annual budgets, the Big Easy Budget game results tend to invest more in infrastructure and public works (like cutting grass and fixing potholes) and agencies like the New Orleans Recreation Development Commission (NORDC) and mental health services at the New Orleans Coroner's Office.
There typically is a 275 percent increase in funding for departments involved with transparency and accountability, including the Office of the Independent Police Monitor and the Office of the Inspector General. Players also typically choose to spend 215 percent more than the city does on regulatory agencies like the City Planning Commission.
More than 80 percent of players say they don't feel part of the budget decision-making process, or that their input is valued by city officials.
A few years after Hurricane Katrina and the levee failures, CBNO held community forums to "see what's still needed," Foster says. "It had been a few years. People had quit asking."
A common refrain: where's the money? While City Hall announced billions of dollars in infrastructure funding and from FEMA and circulated countless photos of city officials cutting ribbons and scooping dirt at groundbreakings throughout the city, many neighborhoods still were wondering when their streetlights were going to come back on.
"That kind of generations-old distrust of government had especially large teeth at that moment," Foster says.
In 2014, CBNO held its first budget game, where residents placed red beans to map where city dollars were going. CBNO moved the project online in 2016.
"We wanted to help communities better understand their budget better," Foster says. "You can't hold government accountable for something you don't understand. And our budget is $1 billion and 800 pages. A lot of New Orleanians don't even have a checking account. We wanted to make this acceptable for a CFO or CPA and for all the folks running low on cash."
But roughly a third of New Orleans residents have little if any access to broadband internet; early responses typically come from young, white, college-educated residents, which can tend to skew data and reflect priorities of only one small, but vocal, part of the city.
CBNO is partnering with adult literacy and senior centers and libraries to get the game in front of more residents to collect input that better reflects the city's demographics. It also is offered in English and Spanish, and the group is working with District E Councilmember Cyndi Nguyen's office to make the game available to Vietnamese residents.
It also aims to help people understand exactly where their money goes and how it's used — for example, the budget process lumps NORDC and the Louisiana SPCA under the "Department of Miscellaneous," which isn't necessarily obvious to people who would be looking to offer their comments on those departments.
That can also help demystify a technocratic process that for many residents requires a fluency in City Hall politics, and who have the time to participate in it. That could mean missing work to pay to park and give only a few minutes of comments, with no guarantee that the topic that person wants to speak on will appear before the meter runs out.
That's the point that CBNO wants to highlight in the game, which asks whether there's a better, more transparent, more community-minded way to get one's voice heard at City Hall.
CBNO endorses a community participation project, a way to rethink how people talk to the city and get information back.
CBNO developed a plan in 2003, and it went through a draft process with the City Planning Commission, then made it to the New Orleans City Council under Mayor Ray Nagin's administration and had intermittent progress, over nearly a decade, before it was tabled, indefinitely, by Mayor Mitch Landrieu in 2011.
Community participation plans have been in place in cities across the U.S. since the 1970s, and similar models have been developed for Atlanta, Georgia, Birmingham, Alabama, and Charleston, South Carolina. "We're behind the times here," Foster says.
Foster say city officials are receptive to reviving the process, but the draft needs to be updated — platforms like Facebook and Nextdoor have grown and, in many cases, changed how neighbors talk to one another and to city officials.
"What's next for us is reminding people this exists — it was something we wrote together — it's not another dream given up at City Hall, and to work with the community to update it," Foster says.