WHEN NARROWING DOWN THE SEARCH FOR A HOUSE, local homebuyers face a few tough decisions. Which neighborhood best suits their lifestyles and personalities? How many bedrooms will they need now and down the road? Is a big backyard important?
 But before they even begin perusing the market, house hunters usually have made up their minds about one thing: whether they want an old New Orleans home with character and intricate features that have stood the test of time, or a newly constructed home that's in pristine condition and equipped with modern appliances. A local real estate agent and a contractor weigh the pros and cons of both options.
 "Historic versus new, here in New Orleans, tends to be quite different than in other parts of the country," says Kristie Gordon, a Realtor with Keller Williams Realty. "Some homes here are 100-plus-year-old homes, so the historic nature of that, to many of my buyers, is really a plus because they can't get that anywhere else." Gordon primarily works in the Uptown area. She says for most of her clients, the aesthetics and flow of the house are the main priorities.
 The ones who gravitate toward old homes with a "historic feel" treasure the architectural details of the dwelling: crown molding and baseboards made of real wood rather than engineered wood products, stained glass windows, 12-foot ceilings and hand-carved millwork.
 "The attention to detail back then was really meticulous," Gordon says. Since historic homes often are built with plaster instead of drywall, they have a "better, more sound structure."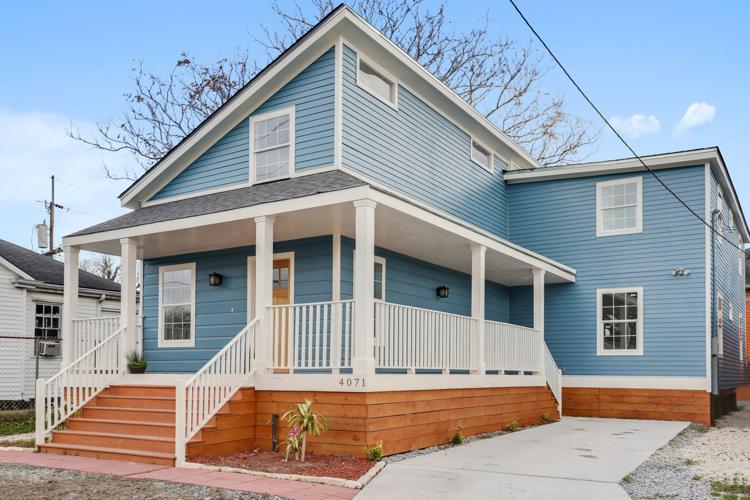 The downside is that old homes are less energy-efficient than new construction. They may have gaps in the floors, outdated appliances and an attic that's not well insulated, Gordon says, so clients should consider the potential cost of utility bills.
 Homebuyers also should examine the condition of the roof, along with heating, cooling, plumbing and electrical systems. Lenders and insurance companies won't want to see outdated systems, Gordon says.
 "If there's not in-tube electrical wiring in the house, then they'll want that taken care of, because there's only a few insurance companies who will insure that. Same thing for plumbing," she says.
 Historic homes often have terra cotta clay, galvanized iron or cast-iron pipes in the plumbing because plumbers believed pipes made from those materials could last up to 100 years. But many local homes now are reaching their century mark. Gordon says newer homes usually employ copper or some kind of plastic material.
 She also says older homes often feature a floor plan that isn't conducive to a contemporary lifestyle. Closets are tiny and kitchens often are small and tacked onto the rear of the house, almost as an afterthought. Although old homes can be updated with modern materials and a spacious, flowing floor plan, the renovation process can be expensive and time-consuming. If you're considering an extensive renovation, a contractor can provide an estimate of the costs and timeframe.
 "If somebody's looking to purchase an older home with the intent of renovating, they should get the contractor involved early on, so they can get an idea of what they're willing to spend," says Roy Olsen, a contractor and owner of Norseman Construction. He's also a past president and current board member of the Home Builders Association of Greater New Orleans.
 Timeworn homes may require a "total upgrade," and must be "brought up to code with wiring, plumbing — you name it," Olsen says. "That can get costly."
 The renovations also may come with potential health hazards.
 "Anything built before 1957 may contain lead paint, (and) homes with old boiler systems may have pipes wrapped in asbestos," Olsen says.
 But at the end of the day, it all boils down to the house hunter's personality and long-term plan.
 "Are they the type of homeowner who wants to make their own mark on the house?" Gordon asks. "Do they want to do some renovations, or a lot of renovations? Or do they just want to pick up their toothbrush and move in? You get a wide variety of houses in New Orleans, so I would say that the No. 1 thing for buyers to consider is their comfort level."