In Louisiana, there's always a reason to party. In July, there are plenty of fairs, festivals and more on the calendar. Here's a rundown of events. Start making your plans now!
1-4 — Erath 4th of July Celebration (Edwards and South Broadway Streets, Erath; www.erath4.com) — The 83-year-old street festival offers live music, amusement rides, a fais-do-do, water fights, a parade, cook-offs, a dance contest and a fireworks display. 6 p.m.-10:30 p.m. Sunday-Tuesday, 6 p.m.-12:30 a.m. Wednesday, 1 p.m.-10:30 p.m. Thursday. Free.
4 — Go 4th on the River (New Orleans Mississippi Riverfront; www.go4thonthriver.com) — Fireworks from dueling barges on the river start at 9 p.m. at this Independence Day celebration. There's also patriotic music. 9 p.m.-till. Free.
July 4-7 — Essence Festival (Various locations in New Orleans; www.essence.com/festival) — It's the 25th anniversary for this festival, which features concerts on a main stage and in super lounges in the Superdome and seminars, product vendors and special events at other locations. The music lineup includes Missy Elliott, Mary J. Blige, Jermaine Dupri, Ledisi, Morris Day, PJ Morton, Pharrell Williams, Rakim, Sheila E., Timbaland, Waterseed and others. Hours and admissions vary.
6 — Grand Isle Independence Day Celebration (Bridge Side Marina, 1618 Highway 1, Grand Isle; www.townofgrandisle.com/events) — Live music and fireworks are the highlights of the celebration. 10 p.m.-midnight. Free.
6 — Lebeau Zydeco Festival (Lebeau Church, 103 Lebeau Church Road, Lebeau; www.lebeauchurch.org) — There's zydeco music by Horace Trahan, Jeremy Fruge, Lil' Nate and others as well as food, crafts booths and other activities. 10 a.m.-10 p.m. $15, $5 children, free for kids 11 and younger.
12 — Westwego Farmers Market Friday Night Concert Series (484 Sala Ave., Westwego) — The concert series offers live music by the Brad Sapia Band, food, crafts and more. 7 p.m.-10 p.m. Free.
12-13 — Bayou BBQ Bash (Corner of Second and Greenwood streets, Morgan City) — The state championship competition includes competitive teams and local cooks. The festival also has arts and crafts vendors, a kids' barbecue competition, live music and other activities. 4 p.m.-9 p.m. Friday, 10 a.m.-8 p.m. Saturday. Free.
12-13 — Bikers on the Bayou (Teche Drive, downtown Franklin; www.cajuncoast.com/event/bikers-bayou) — Celebrating the 50th anniversary of the movie "Easy Rider," the event is a self-guided motorcycle tour of locations highlighted in the movie. There's also food, music, a car show and a free screening of the movie. Noon-4 p.m. Free.
12-14 — AKS Bead & Jewelry Show (Pontchartrain Center, 4545 Williams Blvd., Kenner; www.aksshow.com/venue/pontchartrain-center) — Dozens of wholesalers exhibit and sell jewelry, beads and beading supplies, designer cabochons, gemstones, pearls and other accessories. There also are classes. 10 a.m.-6 p.m. Friday-Saturday, 10 a.m.-4 p.m. Sunday. $5 weekend pass, free for children under 16.
13-14 — Christmas in July Art & Crafts Plus Boutiques Market (Pontchartrain Center, 4545 Williams Blvd., Kenner) — The indoor marketplace features artists and craftspeople selling jewelry, woodcrafts, art, candles and clothing. 10 a.m.-5 p.m. $5, free for children 12 and younger.
14 — Bastille Day Bartenders and Waiters Race (French Market, 20 French Market Place; www.frenchmarket.org) — Waiters and bartenders undertake speed walking and skill tests (re: speed walking while carrying a tray of drinks) at the Farmers Market. There's food, music, arts and crafts and more. 4 p.m.-until. Free.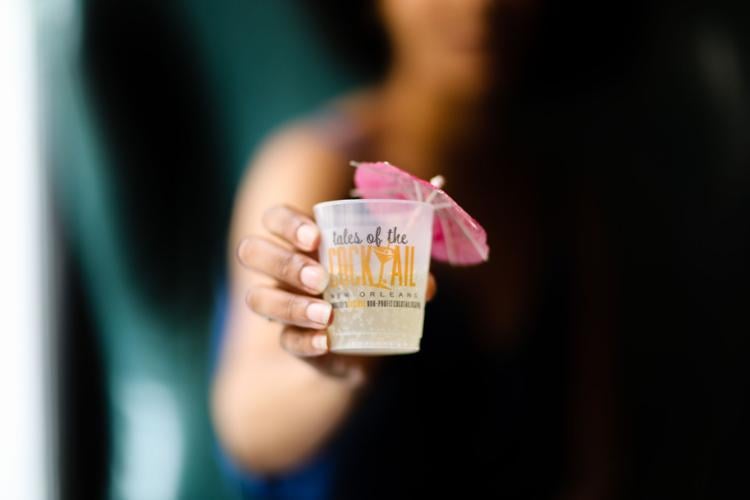 16-21 — Tales of the Cocktail (Various location in New Orleans; www.talesofthecocktail.com) — The cocktail festival and spirits industry conference offers more than 300 events, including seminars, competitions, networking events, tastings, spirited dinners and information about new ideas, products and techniques in the industry. Hours and admissions vary.
25-27 — International Grand Isle Tarpon Rodeo (Tarpon Rodeo Drive, Grand Isle; www.tarponrodeo.org) — There are fishing competitions for adults and children at this rodeo, which started in 1928. Fishing starts at 5:30 a.m. each day and the pavilion opens at 11 a.m. with food, educational exhibits, crab races, a sales area and other attractions. 11 a.m.-10 p.m. Thursday, 11 a.m.-11 p.m. Friday-Saturday. Free (fishing registration $45-$110).
26-27 — Natchitoches-NSU Folk Festival (Prather Coliseum, Northwestern State University, 220 S. Jefferson St., Natchitoches; www.louisianafolklife.nsula.edu/2019-natchitoches-nsu-folk-festival) — Folk art, music and food are the focuses of the two-day festival, which has music performances, children's activities, food and folk crafts. There's also a fiddle championship. 4:30 p.m.-10:15 p.m. Friday, 8 a.m.-10 p.m. Saturday. $6 Friday, $10 Saturday, free for children 12 and younger.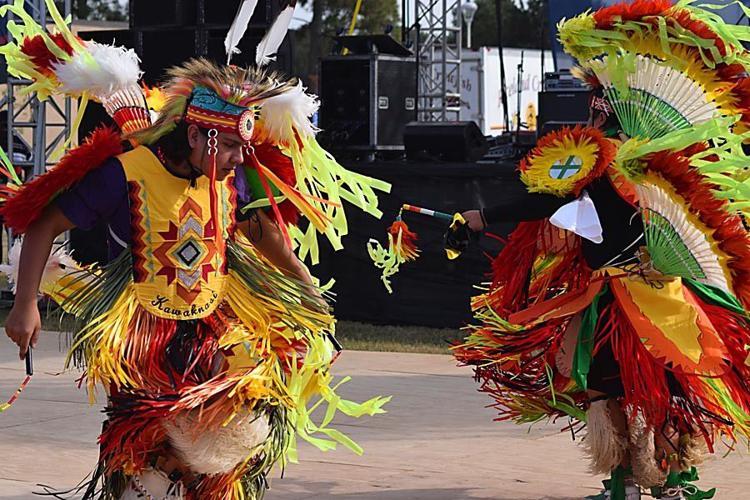 27 — Attakapas Opelousas Prairie Tribe Festival (Farmers Market Pavilion, 828 E. Landry St., Opelousas) — Also called the Three Moons Festival, the event gathers tribes from throughout Louisiana, and tribe members perform traditional dances, drumming and storytelling. There also are demonstrations using primitive tools, craft and food vendors and dishes prepared by the Attakapas tribe. 10 a.m.-5 p.m. Free.
Check out more months below:
Louisiana Fair, Festivals Guide, August 2019: Red Dress Run, Southern Decadence, more
Louisiana Fair, Festivals Guide, September 2019: Fried Chicken Fest, NOLA On Tap, more
Louisiana Fair, Festivals Guide, October 2019: Oktoberfest, Beignet Fest, Voodoo, more
Louisiana Fair, Festivals Guide, November 2019: Louisiana Book Festival, Pecan Festival, more
Louisiana Fair, Festivals Guide, December 2019: Celebration in the Oaks, Noel Acadien, more