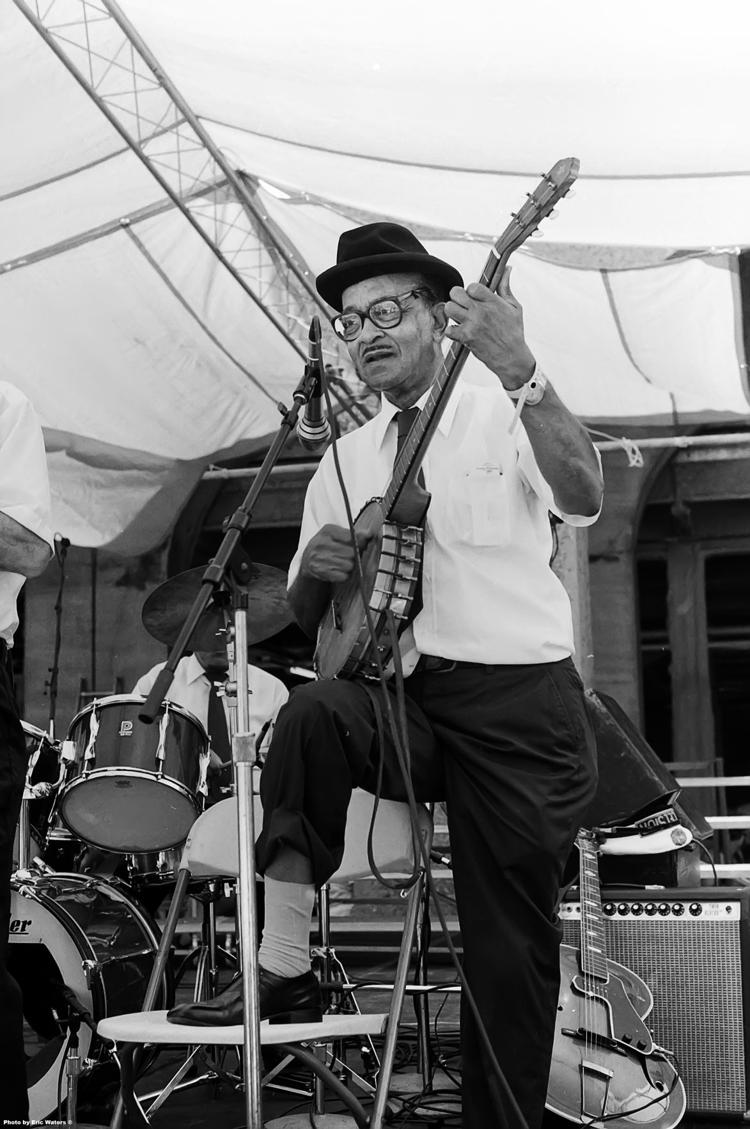 The Danny Barker Banjo & Guitar Festival celebrates the jazz musician's legacy with concerts, clinics, panel discussions, a second line and more. Barker grew up in a family of influential New Orleans musicians, performed with Cab Calloway and many others, mentored young musicians and wrote songs including "Don't You Feel My Leg," which he recorded with his wife Blue Lu Barker.
The New Orleans Jazz Museum hosts three days of events Friday through Sunday, Jan. 11-13, including live music and interviews with musicians who were mentored by Barker in his Fairview Baptist Church Marching Band. Performers at daytime concerts at the museum include John Boutte, Charmaine Neville, Don Vappie, Wendell Brunious and others. The Hot 8 Brass band leads a second line through the French Quarter, starting at 11 a.m. Sunday at the museum.
Festival guests include guitarist Claude Carre of Haiti, kora-player Morikeba Kouyate of Sengal and guitarist Fabrizio Sotti of Italy at the Danny Barker Banjo and Guitar Jam from 6 p.m. to 10 p.m. Friday at the George and Joyce Wein Jazz & Heritage Center. The Festival Finale features Donald Harrison Jr., Davell Crawford, Big Sam Williams, Dr. Michael White and others at the Ellis Marsalis Center for Music at the Musicians' Village from 6 p.m. to 9 p.m. Sunday.
A jazz jam celebrating Barker's birthday features Detroit Brooks Sr., Gregg Stafford, Dr. Michael White, Freddy Lonzo, Topsy Chapman and others has sessions at 8 p.m. and 10 p.m. Thursday at Snug Harbor.
The festival also offers music clinics for students at area schools. Visit the festival website for schedule and tickets.
Various locations. Tuesday-Sunday, Jan. 8-13.