Friday, Oct. 25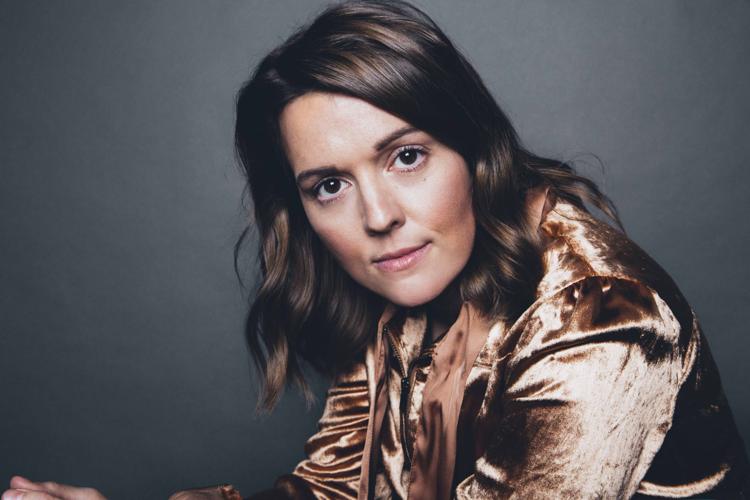 Brandi Carlile
6 p.m. Friday / Altar Stage
Fresh off collecting a Best Americana Album Grammy for her poignantly beautiful 2018 release "By the Way, I Forgive You," Brandi Carlile co-formed The Highwomen with pop-country star Maren Morris, songwriter Natalie Hemby and fiddler Amanda Shires. The band is a natural progression of Carlile's unorthodox musical path in a career over which she appears to have full control.
The rural Washington state native is in many ways an unexpected star: Her songs are ornately crafted yet defy easy categorization; her melodies are lovely but skirt the conventions of crossover artists. "By the Way, I Forgive You" features the lead single "The Joke," a piano- and strings-driven ballad about under-representation and marginalization. (It was nominated for Record of the Year and Song of the Year at the Grammys.) Prior to "The Joke," her most popular single was "The Story," written by Phil Hanseroth for her 2007 album of the same name. "The Story" features what now are considered hallmarks of Carlile's songwriting: slow-building vocal crescendos, intricate melodic work and heartrending lyrics. The song was featured on the TV show "Grey's Anatomy" and was covered by everyone from LeAnn Rimes to Dolly Parton.
Carlile is vocal about her humanitarian activism and her efforts to help create more time for women on country music radio and space in the music industry in general. In recent years, Carlile has also become known as a producer, especially for her recent work with Tanya Tucker on the album, "While I'm Livin'," which she performed live with Tucker at Loretta Lynn's 87th birthday concert this year.
Carlile has been touring in support of "By the Way, I Forgive You," and Voodoo attendees can expect her in her own Americana element. — HOLLY HOBBS
Guns N' Roses
8 p.m. Friday / Altar Stage
Guns N' Roses' 1987 debut "Appetite for Destruction" is one of the best-selling albums of all time. Axl Rose's impressive vocal range and Slash's blistering guitarwork helped move rock past glam and put the band on top of the hard rock world. It was a difficult album to match, but the band put out "G N' R Lies" the following year. In retrospect, it didn't take too long for the band to release "Use Your Illusion I" and "Use Your Illusion II," but both had a hard time living up to the band's hype and were over-burdened with gimmickry, including their  release as separate albums on the same day. Over the years since, the band was best at producing drama, as Slash departed and the lineup featured a slew of temporary members; it was 15 years before the next album, "Chinese Democracy." In 2016, Rose, Slash and fellow original member Duff McKagan and longtime keyboardist Dizzy Reed were reunited at a show at the Mercedes-Benz Superdome, and the band has toured the globe since. Setlists still feature a steady diet of "Appetite for Destruction" hits, including "Welcome to the Jungle," "Sweet Child o' Mine and "Paradise City." With three hours blocked out at Voodoo, the band should have plenty of time to hit all of its highlights. — WILL COVIELLO
Saturday, Oct. 26
Japanese Breakfast
6:30 p.m. Saturday / South Course
Michelle Zauner performed with a couple of East Coast indie pop bands before returning to her native Eugene, Oregon because of her mother's illness. She's working on a memoir about the loss of her mother at an early age and growing up Korean American. She launched her solo career as Japanese Breakfast and released a 2016 debut "Psychopomp," marked by traces of grief and melancholy. A more upbeat and well-received studio album, "Soft Sounds from Another Planet," followed in 2017. She more recently released a dreamy cover of British new wave pop band Tears for Fears' "Head Over Heels." Zauner has performed in New Orleans and hosted DJ sets. — WILL COVIELLO
The National
7:30 p.m. Saturday / Altar Stage
The National built a following on the basis of its early albums: "The National" (2001), "Sad Songs for Dirty Lovers" (2003) and "Alligator" (2005). These records featured songwriting that was impossibly catchy, well-crafted and as compelling in whiskey-soaked barrooms as in sedate solo listening. Songs featured brutally honest, funny/tragic lyrics, often about being simultaneously self-absorbed and self-loathing, pining for doomed love and learning how to be an adult.
Matt Berninger (vocals), Aaron Dessner (guitar, piano), Scott Devendorf (bass) and Bryan Devendorf (drummer) formed the band, originally inspired by Pavement, but the Cincinnati group quickly fell into its own rhythm and sound. The members had left their day jobs by the time "Alligator" was released, and by the mid-2010s, they had won a Grammy Award and were creating art installations at the Museum of Modern Art in New York.
The group weathered backlash and accusations of selling out as subsequent albums found wider audience, and it has enjoyed broader freedom to experiment with its sound and style in recent years. After 2007's "Boxer," The National changed stylistic course with "High Violet" (2010) and never looked back, dragging its hesitant but faithful audience with it. With 2019's much-anticipated "I Am Easy to Find," Berninger takes a backseat to a cast of female vocalists (Mina Tindle, Gail Ann Dorsey and Sharon Van Etten, among others) who redirect the course of the songs, effectively challenging the white male gaze (lyrics were written by Berninger's wife, Carin Besser). The similarities to Arcade Fire are a little too numerous (including The National's humanitarian work and support of Dr. Paul Farmer's Partners in Health organization), but "I Am Easy to Find" still features glimpses of the band at its earliest and most-beloved era. — HOLLY HOBBS
Sunday, Oct. 27
Pet Fangs
3:45 p.m. Sunday / House of Blues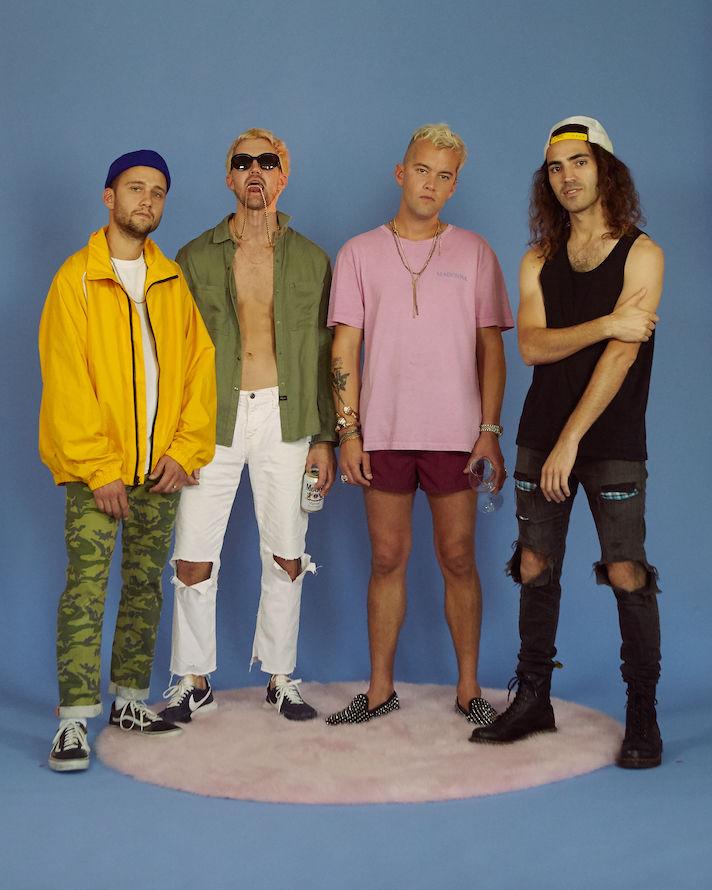 Brothers Joe and David Stark were familiar faces on local festival stages as the guitar-driven punk rock-inspired band Baby Bee, a band that signed to Universal Music Group's Republic Records. But after a couple of years trying to find a place with the label, the two decided to move on to other projects. Together with bassist Jory Cordy and Ben Alleman, they also expanded their musical palette — in a direction perfectly suited to Voodoo Fest's embrace of electronic music. As Pet Fangs, the group has added psychedelic indulgences and synthesizer-driven electronic sounds and done more in the studio, such as the vocal tricks on the hip-hop-esque "Problemz." The band evolved its sound and released videos for songs as it went, starting almost three years ago. The band released a debut album, "Ultra Deluxe" in August. Quirky, playful tunes like "Barbarella," inspired by the 1960s science fiction space adventure featuring Jane Fonda, are a far cry from the raw guitarwork of Baby Bee. Pet Fang's members split time working with other bands, including those of Marc Broussard and Jenny Lewis, so it has only played a few local shows since the album's release. — WILL COVIELLO