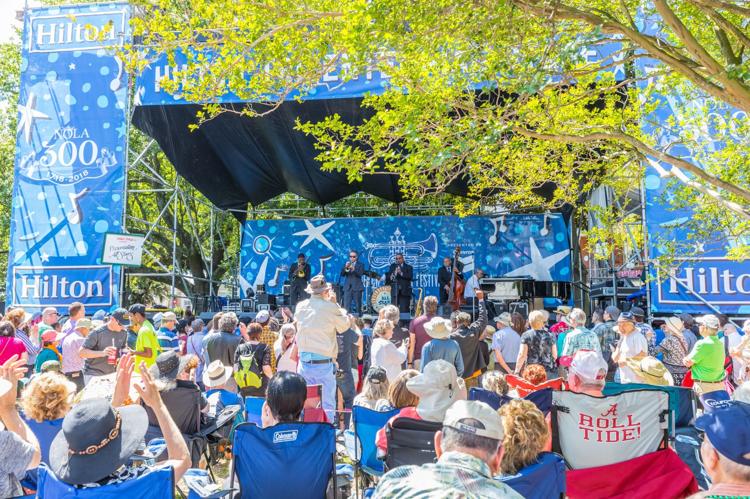 French Quarter Festival draws crowds, especially on weekends. Some attendees plan on sticking to one stage with several bands they want to hear. Others roam from one music set to the next. Below are some stages with attractive lineups and notable acts.
Funking out: Thursday at the Abita Beer Stage; Woldenberg Park
Galactic makes its debut at the festival on its first day, anchoring a funk fest with Cha Wa, Funk Monkey and Rebirth Brass Band.
Funk Monkey; 11 a.m.-12:15 p.m.
Bert Cotton and Greg Hicks, members of the trombone-fronted Bonerama, founded this band of local players, including veterans of Johnny Sketch & the Dirty Notes and Papa Gros Funk.
Kermit Ruffins and the Barbecue Swingers; 12:35-1:50 p.m.
There's a break in the funk for Kermit Ruffins' swinging New Orleans jazz.
Cha Wa; 2:10 p.m.-3:15 p.m.
Drummer and band leader Joe Gelini helped Cha Wa combine Mardi Gras Indian percussion, chants, culture and brass band music. A guitarist also helps push the funk grooves, and the band's album "Spyboy" was nominated for a 2019 Grammy Award for Best Regional Roots Music Album. The album includes guest appearances by Big Chief Monk Boudreaux and Nigel Hall and was produced by Galactic's Ben Ellman.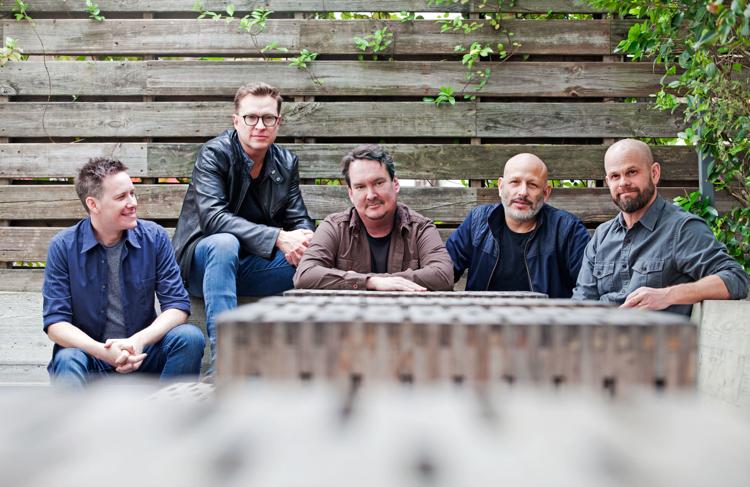 Galactic; 3:45 p.m.-5 p.m.
After albums highlighting electronic musical experiments, Galactic's most recent release, February's "Already Ready Already" delved back into its funky blend of jazz and New Orleans R&B sounds. The project also included guest appearances by several female vocalists, including Erica Falls, who frequently tours with the group.
Rebirth Brass Band; 5:20 p.m.-6:45 p.m.
It's been 30 years since the Rebirth Brass Band released "Feel Like Funkin' It Up." The lineup has changed, but bandleader Phil Frazier still anchors the band on sousaphone, and the group was among the innovative bands that brought R&B, pop and funk into the brass band repertoire.
Happy hour: Thursday afternoon sets
For those who can't take advantage of Thursday's solid opening day schedule but can make a happy hour set, there are several good performances beginning at 5:30 p.m.
Jon Cleary; 5:30 p.m.-7 p.m.; Chevron Cajun/Zydeco Showcase; Bienville Street at Decatur Street
The British-born keyboardist spent a decade backing Bonnie Raitt on tour, but he's become a master of New Orleans-style R&B. His 2015 album "Go Go Juice" won a Grammy Award for Best Regional Roots Music, and he followed up last year with "Dyna-mite," which blends R&B, soul and funk and echoes strains of Professor Longhair and other New Orleans piano legends.
Chubby Carrier and the Bayou Swamp Band; 5:20 p.m.-6:45 p.m.; GE Stage; Woldenberg Park
Accordionist Chubby Carrier and his zydeco band claimed the last Grammy Award in the Cajun and Zydeco category for "Zydeco Junkie" in 2010. Carrier learned to play accordion from his father and played drums in his family's band before striking out on his own and found early acclaim with 1993's "Dance All Night."
Stephanie Jordan; 5:30 p.m.-6:45 p.m.; Hilton Stage; Jackson Square
Vocalist Stephanie Jordan is part of a talented musical family, along with jazz saxophonist Edward "Kidd" Jordan, trumpeter Marlon Jordan and classical violinist Rachel Jordan. Her elegant phrasing reflects influences of Shirley Horn, Abbey Lincoln and others.
Main attractions: Friday at the Abita Beer Stage
Woldenberg Park
Irma Thomas, the Soul Queen of New Orleans, headlines another good lineup on the festival's largest stage.
The Soul Rebels; 12:35 p.m.-1:45 p.m.
Longtime stalwarts at weekly Thursday night gigs at Le Bon Temps Roule, where they brought hip-hop into their brass band sound, The Soul Rebels brass band members have evolved into ambassadors, traveling the world and collaborating with stars including Nas, Talib Kweli, GZA and many others. Last week the band performed and recorded with Cuban visitor Cimafunk.
Little Freddie King; 2:10 p.m.-3:25 p.m.
The Mississippi-born guitarist has a searing gutbucket blues style that he honed during a career spanning tours with Bo Diddley and John Lee Hooker and a slew of recent albums. He will be honored later this month at the Big Easy Entertainment Awards as Entertainer of the Year.
Irma Thomas: 5:30 p.m.-7 p.m.
R&B and soul singer Irma Thomas is a perennial festival favorite. She may have been overshadowed in the 1960s when a British band that just cancelled its Jazz Fest appearance also recorded "Time Is On My Side," but she's still running strong. She has a slew of her own R&B and soul hits to draw on at this set.
Loving it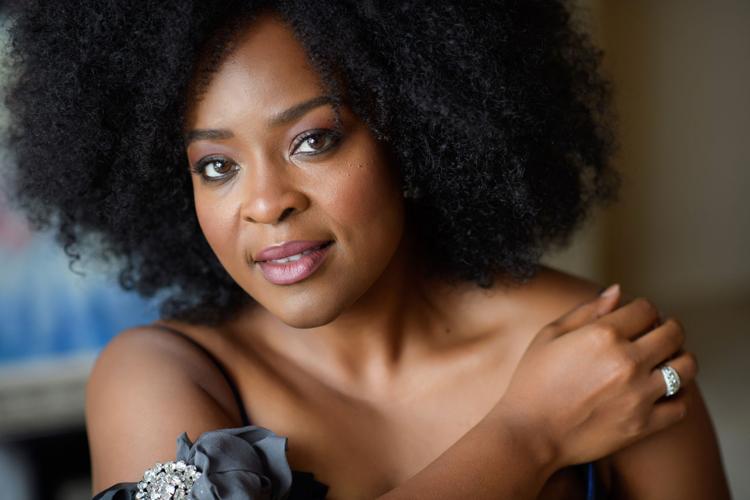 Quiana Lynell
3:50 p.m.-5 p.m. Friday; Hilton Stage; Jackson Square
Quiana Lynell won the 2017 Sarah Vaughan International Jazz Vocal Competition, which among its prizes included the opportunity to record an album for the Concord Jazz label. "A Little Love" was released April 5, and it features 10 songs drawing on jazz, R&B, soul and gospel sounds in tunes written by the Gershwins, Duke Ellington, Irma Thomas and others. Lynell will be interviewed at the Let Them Talk stage at the New Orleans Jazz Museum at noon Saturday.
Rambling men
Lost Bayou Ramblers; 7:15 p.m.-8:45 p.m. Friday; GE Stage; Woldenberg Park
For two decades, the Lost Bayou Ramblers have been indefatigable, whether they were writing new Cajun songs or covering songs by The Who in French. The band announced it would take a break last year, after its album "Kalenda" won a Grammy Award, but shows under pseudonyms cropped up and fans may have noticed the group seemed neither scarce nor inactive. It created the recently released soundtrack for the documentary film "Rodents of Unusual Size," about nutria in south Louisiana.
Brassy: Saturday at the New Orleans Jazz Museum
The Louisiana Fish Fry Stage between the New Orleans Jazz Museum and the French Market is brass band headquarters Friday through Sunday. The lineup includes The Original Pinettes Brass Band and TBC Brass Band on Friday and Soul Brass Band and Big Six Brass Band on Sunday. The Saturday lineup balances a mix of traditional and contemporary styles.
New Birth Brass Band; 11:15 a.m.-12:25 p.m.
Drummer Tanio Hingle formed this stalwart contemporary brass band.
Storyville Stompers Brass Band; 12:45 p.m.-1:55 p.m.
For more than three decades, the Storyville Stompers have focused on traditional styles and classic songs, such as "Basin Street Blues" and "Lil Liza Jane."
Treme Brass Band; 2:45 p.m.-3:40 p.m.
Drummer Benny Jones is the founder and leader of this traditional brass band whose membership spans generations of musicians, including saxophonist John "Prince" Gilbert and frequent contributor Roger Lewis of the Dirty Dozen Brass Band.
Leroy Jones' Original Hurricane Brass Band; 4 p.m.-5:25 p.m.
Trumpeter Leroy Jones was among the musicians in Danny Barker's Fairview Baptist Church Marching Band, which trained a generation of young musicians to play traditional jazz and brass band songs. Jones' Hurricane Brass Band was one of a handful of bands spawned by that effort. Jones spent years in Harry Connick Jr.'s big band, and he's recorded tributes to Louis Armstrong. Traditional music is the foundation of this project.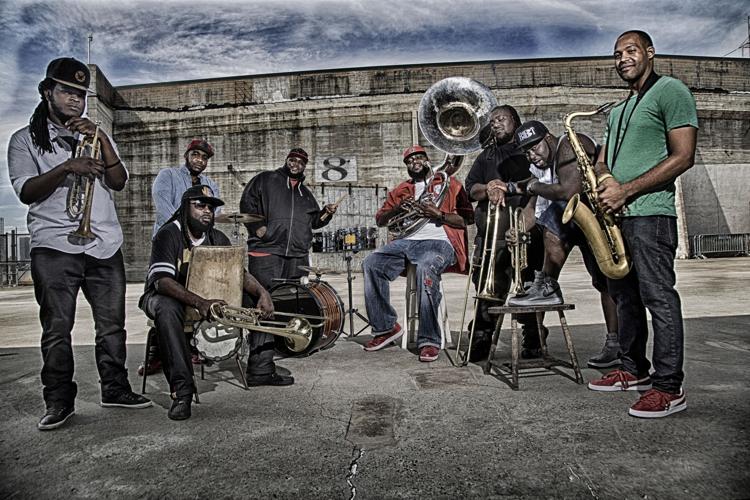 Hot 8 Brass Band; 5:45 p.m.-7 p.m.
The Hot 8 Brass Band was touring Europe when its EP "Take Cover" was released in February. The band favors contemporary brass band styles infused with pop and hip-hop, and the record includes its versions of George Benson's "Give Me the Night" and Michael Jackson's "Shake Your Body (Down to the Ground)."
Hard choices: Sunday
With so many acts performing on so many stages, there are bound to be hard choices, but Sunday afternoon's schedule is cruel for fans of local female vocalists. Erica Falls, Maggie Koerner, Robyn Barnes and Anais St. John all perform at the same time — and so do the Dixie Cups. There are only good choices, and determined fans at the Riverfront can split time and catch more than one.
Maggie Koerner; 3:30 p.m.-4:55 p.m. Sunday; GE Stage; Woldenberg Park
Singer/songwriter Maggie Koerner was performing in bars in her hometown of Shreveport before she moved to New Orleans. She spent much of 2013 and 2014 lending her powerhouse vocals to Galactic and has recorded a couple of songs with the band since. In September, she signed a contact with Concord Records, and a solo album is due this summer. Koerner will be interviewed at the Let Them Talk Stage at the New Orleans Jazz Museum at noon Sunday.
Erica Falls; 3:50 p.m.-5:05 p.m. Sunday; Tropical Isle Hand Grenade Stage; Woldenberg Park
Erica Falls grew up in New Orleans listening to Roberta Flack, Aretha Franklin, Whitney Houston and Nina Simone. She got her professional start backing other musicians, both in bands and studio work, and in recent years she's performed often with Galactic. But with the 2017 release of her solo album "HomeGrown," she's become a headlining soul singer.
Robin Barnes and the Fiyabirds; 3:50 p.m.-5:10 p.m. Sunday; Hilton Stage; Jackson Square
Though she can handle a variety of styles, Robin Barnes excels on jazz standards and soul songs and covered Irma Thomas' "Ruler of My Heart" on her 2016 EP "Songbird Sessions," which broke into the top five of Billboard's Traditional Jazz Album chart. Barnes will be interviewed at the Let Them Talk Stage at the New Orleans Jazz Museum at 2 p.m. Sunday.
Anais St. John; 4:30 p.m.-5:45 p.m. Sunday; Pan-American Life Insurance Group Stage; Moonwalk Extension
Anais St. John is best known for cabaret performances and jazz standards, but she's also channeled her inner Donna Summer and Tina Turner for stage tributes.