Your guide to major film releases coming to theaters Jan. 3 to March 29. Release dates are national and subject to change.
---
Jan. 3
"Escape Room"
Strangers get stuck in an escape room, but not in a fun way, in this horror movie. Deborah Ann Woll, Tyler Labine and Taylor Russell star.
Jan. 11
"The Upside"
Kevin Hart and Bryan Cranston star in this remake of the 2011 French film "The Intouchables," in which a wealthy quadriplegic man hires an assistant with a criminal record.
"A Dog's Way Home"
A dog travels hundreds of miles to find its owner in this family adventure starring Bryce Dallas Howard and Ashley Judd.
"Replicas"
Scientist Will Foster (Keanu Reeves) becomes obsessed with bringing his family members back from the dead in this sci-fi thriller filmed two years ago in Puerto Rico.
Jan. 18
"Glass"
Writer-director M. Night Shyamalan gets his very own cinematic universe, tying together the events of "Split" and "Unbreakable" in this third superherolike mystery movie starring Bruce Willis, Samuel L. Jackson and James McAvoy.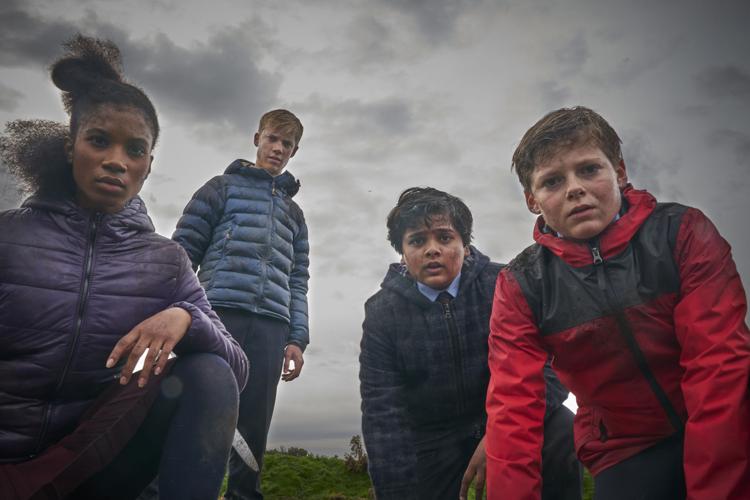 Jan. 25
"Serenity"
A fishing boat captain's quiet life is shattered when his ex-wife tracks him down for help. Matthew McConaughey and Anne Hathaway star in this thriller from writer-director Steven Knight ("Locke").
"The Kid Who Would be King"
A geeky kid could be the heir to Excalibur, the sword of Arthurian legend, in this family-friendly fantasy starring Louis Ashborne Serkis and Patrick Stewart.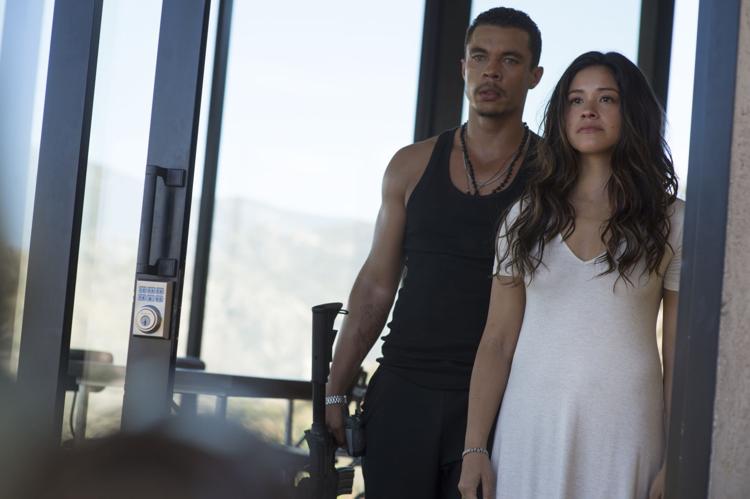 Feb. 1
"Jacob's Ladder"
A haunted Vietnam War veteran struggles to stay sane in this remake of the 1990 horror cult classic starring Jesse Williams ("Grey's Anatomy").
"Miss Bala"
Gina Rodriguez ("Jane the Virgin") stars as a woman drawn into a life of crime as a means to survive in this remake of the 2011 Spanish-language film.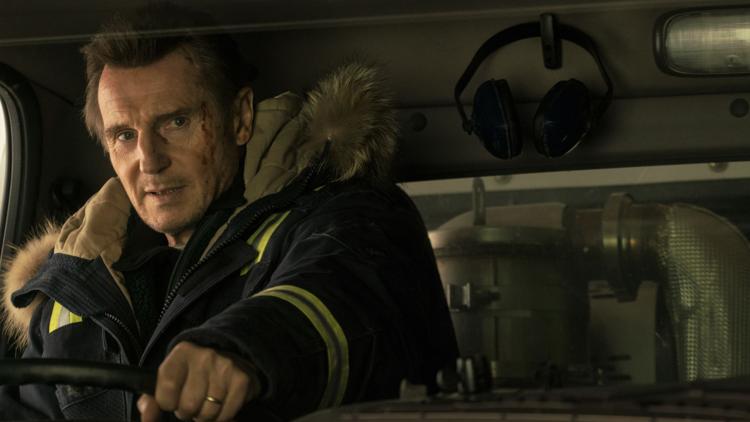 Feb. 8
"The Lego Movie 2: The Second Part"
Everything isn't awesome in this sequel to the 2014 hit. Emmet Brickowski (voiced by Chris Pratt) and his team must save citizens from LEGO DUPLO invaders (one of whom is voiced by Tiffany Haddish).
"What Men Want"
Taraji P. Henson stars as a sports agent who begins to hear men's thoughts in this update of the comedy "What Women Want."
"Cold Pursuit"
Liam Neeson returns to action as a snowplow driver who seeks revenge against drug dealers who may have murdered his son.
"The Prodigy"
Taylor Schilling ("Orange is the New Black") plays a mother who thinks her son might be haunted by supernatural forces.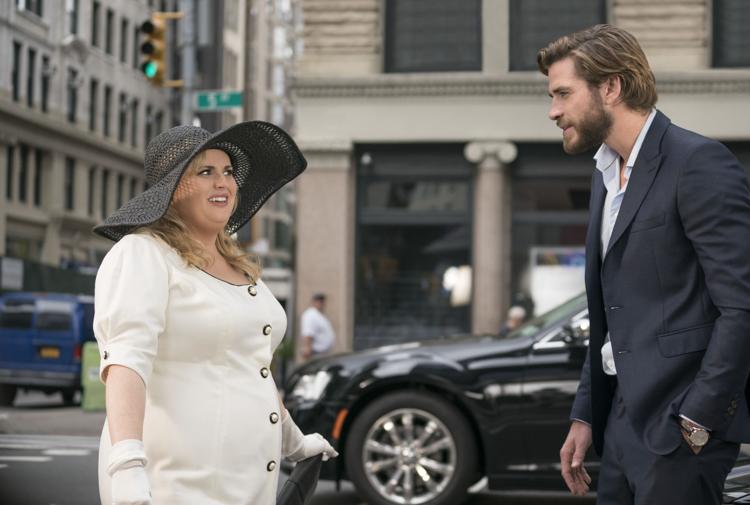 Feb. 13
"Isn't It Romantic"
Architect Natalie (Rebel Wilson) has no time for love, until she gets knocked into an alternate universe where she's cast as the star of a romantic comedy. Liam Hemsworth and Adam Devine co-star.
Feb. 14
"Happy Death Day 2U"
A sequel to 2017's "Happy Death Day," a young woman re-enters a time loop where she dies over and over again to discover why it happened to her in the first place.
"Alita: Battle Angel"
Created from spare cyborg parts, Alita is a female robot who discovers the truth behind her life. Half CGI, half-live action, this sci-fi action movie is a collaboration between Robert Rodriguez ("Sin City," "Spy Kids") and James Cameron ("Avatar").
"Fighting with My Family"
A former wrestler and his family perform at small venues around the country, but the kids dream of becoming professional wrestlers. Florence Pugh and Nick Frost lead a cast that also features Dwayne "The Rock" Johnson playing himself.
Feb. 22
"How to Train Your Dragon: The Hidden World"
Dragons and their riders face tough decisions in the third chapter of the popular animated series. Featuring the voices of Gerard Butler, Cate Blanchett and Kristen Wiig.
"The Rhythm Section"
Blake Lively is out for revenge against villains who orchestrated a plane crash that killed her family. Jude Law and Sterling K. Brown co-star.
"The Turning"
In this modern take on Henry James' horror novel "The Turn of the Screw," Mackenzie Davis ("Halt and Catch Fire") stars as a young governess hired by a man who has become responsible for his nephew and niece.
March 1
"A Madea Family Funeral"
Tyler Perry writes, directs and stars in the comedy featuring Madea and her family unexpectedly planning a funeral that might unveil unsavory secrets.
"Chaos Walking"
This dystopian, sci-fi adventure is set in a world without women where some people can read the minds of humans and animals. Tom Holland, Daisy Ridley and Mads Mikkelsen star.
March 8
"Captain Marvel"
Brie Larson stars as Carol Danvers, one of the universe's most powerful heroes in this latest Marvel movie. There are appearances by Nick Fury (Samuel L. Jackson), Ronan (Lee Pace) and Agent Coulson (Clark Gregg).
March 15
"Us"
A beach house vacation turns into chaos when visitors arrive in this new horror film from writer-director Jordan Peele ("Get Out"). Lupita Nyong'o, Winston Duke and Elisabeth Moss star.
"Wonder Park"
The imagination of a young girl comes to life at an amusement park in this animated adventure. Featuring the voices of Jennifer Garner, Kenan Thompson and Mila Kunis.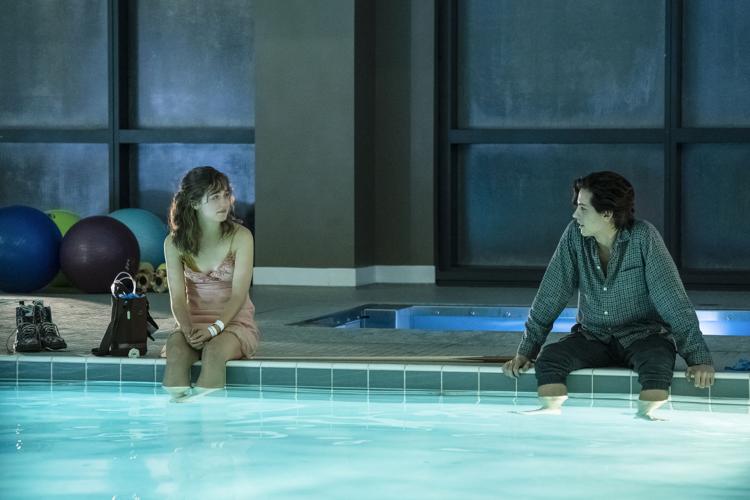 March 22
"Five Feet Apart"
Two teenagers with life-threatening illnesses meet in a hospital and fall in love. The romantic drama stars Cole Sprouse and Haley Lu Richardson.
"Greyhound"
Tom Hanks wrote and stars as the World War II commander of a destroyer that tries to protect an Allied convoy from German submarines.
"The Informer"
Joel Kinnaman goes undercover to infiltrate the mob at a maximum security prison. Clive Owen, Common and Rosamund Pike co-star in this crime drama.
"Where'd You Go, Bernadette"
Cate Blanchett, Emma Nelson and Judy Greer star in Richard Linklater's ("Boyhood") comedy/drama about a 15-year-old girl who tracks down her anxiety-ridden mother.
March 29
"Dumbo"
The young elephant with oversized ears is the latest Disney animated classic to get the live-action do-over. Tim Burton directs. Eva Green, Colin Farrell and Michael Keaton star.
"Captive State"
Vera Farmiga and John Goodman star in this sci-fi thriller set a decade after extraterrestrial forces occupy a Chicago neighborhood.