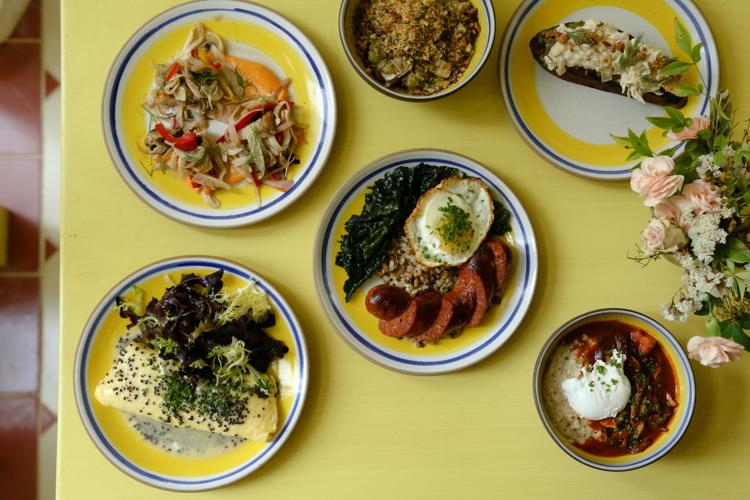 It's been five months since Alex Harrell's French Quarter stunner Angeline closed. Now, Harrell is the executive chef of The Elysian Bar, which opened last week inside the Hotel Peter & Paul in the Marigny.
The new boutique hotel is a renovation of the former Saint Peter and Paul Catholic Church at 2317 Burgundy St. The hotel is a joint project from New Orleans resident Nathalie Jordi and the Brooklyn-based firm ASH NYC.
The church rectory houses the Elysian Bar, which includes a dining rooms in two parlors joined by a conservatory, a coffee bar and a large courtyard.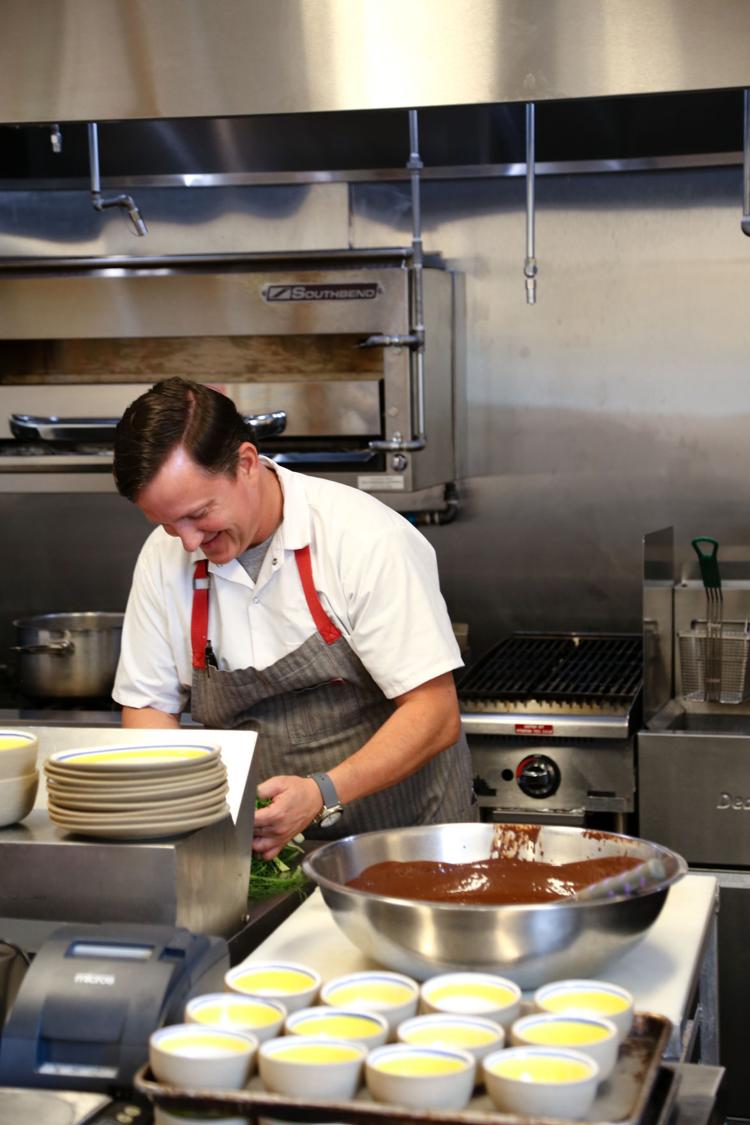 The concept for the bar was conceived by the team behind Bywater hotspot Bacchanal Wine and Harrell is overseeing the food operation. The chef, who helmed the kitchen at Sylvain for several years before leaving to open Angeline, is joined Martha Wiggins, who was the sous chef at Sylvain under Harrell and went on to lead the kitchen when he left.
"She and I have such a great personal relationship as well as a working relationship," Harrell said. "It's good to have one of your best friends and somebody who's so talented be a part of it."
A menu of mostly small and shareable plates is available all day, and nothing costs more than $23.
"We're really focusing more on seafood, grains and vegetables," Harrell said.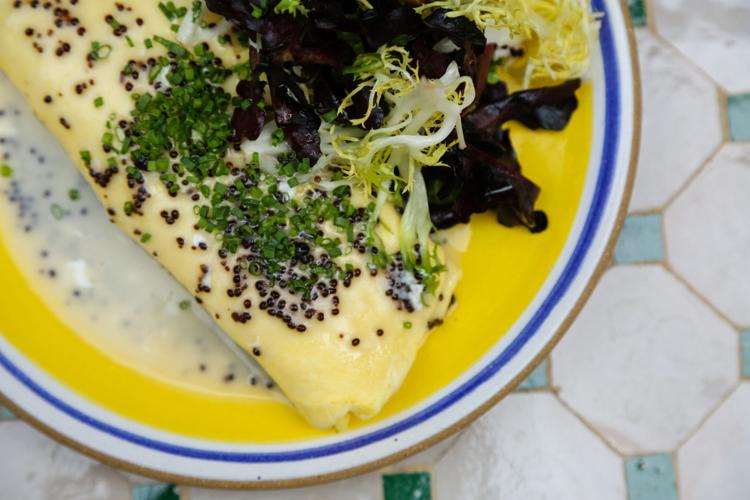 Dishes include mussel escabeche with pimiento aioli and fried bread, chicken liver toast with stone fruit mostarda and sorrel and whipped ricotta with flatbread, preserved mushrooms and an herb salad. A rolled French omelet includes duck eggs, Cajun caviar, beurre monte and a triple-cream cheese. Farotto includes roasted and pickled vegetables and celery root cream.
One transplant from the Angeline menu is cauliflower with olivade and sheep's milk cheese.
Bacchanal Wine manager Joe Briand compiled a list of all domestic wines, and general manager Lisa Nguyen is overseeing the bar, which has a menu of classic cocktails such as Sazeracs, Negronis and martinis.
A coffee bar is housed in the former side chapel. It serves coffee from Congregation Coffee Roasters 8 a.m. to 4 p.m. daily.
The bar is open 10:30 a.m. until midnight weekdays and until 1 a.m. on weekends. Food is served 10:30 a.m. to 11 p.m. Sunday through Thursday and 10:30 a.m. to midnight Friday and Saturday. 
For more information, visit the bar's website here.