New green deals
Cavan and Couvant are getting in the Irish spirit for St. Patrick's Day with special menus that go beyond corned beef and cabbage.
Cavan (3607 Magazine St., 504-509-7655), which is named for a county in Ireland, holds a St. Paddy's Day dinner Mar. 14. The five-course meal is inspired by Ireland with some Southern twists and cocktail pairings are included. It starts with an amuse bouche of boxty (an Irish potato pancake) served with creme fraiche, Cajun caviar and a sunny side-up quail egg, and is paired with an Irish Manhattan. Other dishes include a purple cabbage and dill salad with spiced pecans, Irish cheddar and orange-tarragon dressing. Blood sausage bangers and mash comes with onion gravy and there is Irish coffee cake with mint julep buttercream for dessert. The dinner costs $66. The full menu and tickets are available on the dinner's Eventbrite.com page.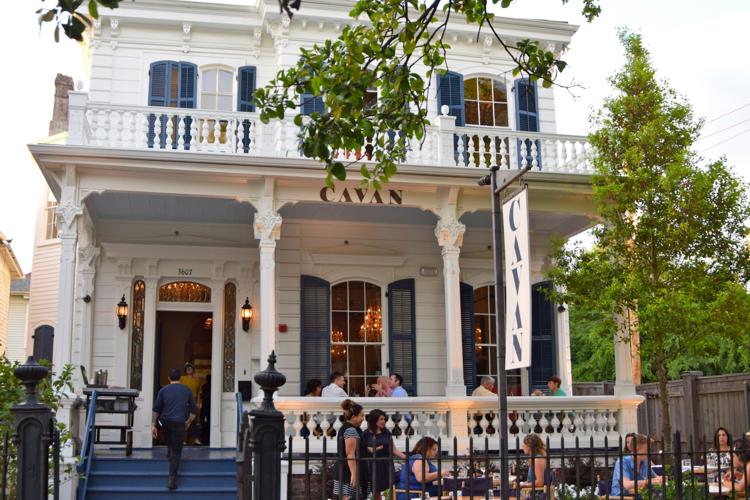 In the CBD, French restaurant Couvant (317 Magazine St., 504-324-5400) offers three entree specials from March 15 to 17 to celebrate the holiday. They include Savoy cabbage with braised oxtail, heritage carrots and bordelaise sauce; Savoy cabbage and salmon, trout roe and beurre blanc; and chicken with smoked bacon, morel mushrooms and truffled chicken jus. The dishes are $27 each. — HELEN FREUND
Lent a hand
Mardi Gras is behind us and the season for Lenten fish fries has begun. Besides the usual church and community events, a weekly fry at Mid-City's The First 72+ (2917 Perdido St., 504-324-8859) offers diners something different.
On International Women's Day (March 8), the nonprofit began a series of Friday fish fries and will donate $1 of every plate sold to Operation Restoration, an organization that supports currently and formerly incarcerated women with the education and training needed to reenter society successfully. The First 72+ assists formerly incarcerated people with housing and other support.
Every Friday morning beginning at 8 a.m., it will offer shrimp and grits for breakfast. Starting at 11 a.m., the fish fries will feature a plate with one fish fillet, baked macaroni and cheese, potato salad, peas, bread, cake and a drink for $10. The weekly events continue through Easter, which is April 21.
The organization offers free delivery for orders of five of more. Customers can place orders by emailing suppers@first72plus.org. — HELEN FREUND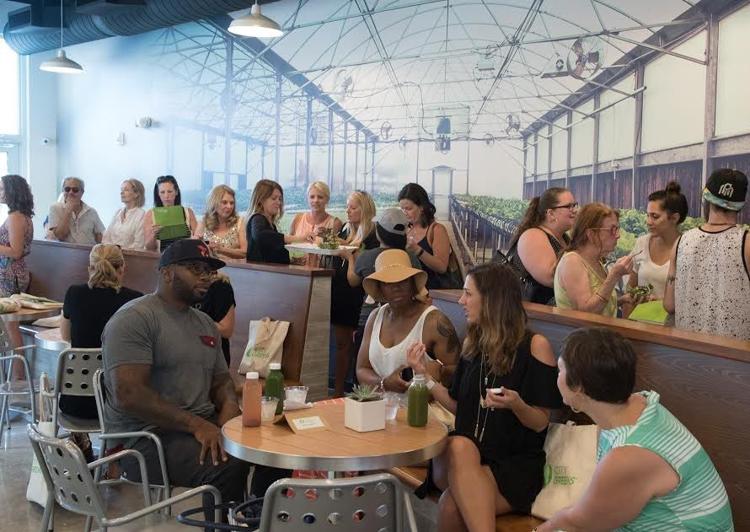 Green conversion
City Greens, the fast-casual build-your-own salad hub, will take over the spot formerly home to Halal Guys at 5001 Freret St.
The mini-chain's signature green signage was on the storefront in late Februrary, announcing the pending opening in a building also shared with Blaze Pizza.
The Halal Guys, an international franchise that started as a New York City food cart, shuttered its Freret Street location last September, less than two years after opening. A Halal Guys restaurant at 301 St. Charles Ave. in the Central Business District remains open.
Ben Kazenmaier and Abhi Bhansali opened the first City Greens location in 2012 on Poydras St. in the CBD. The restaurant follows a model popularized by New York City build-your-own salad bars, specializing in health-conscious items such as wraps, soups, cold-pressed juices and salads made with lettuces and microgreens grown on the company's 63,000 square-foot hydroponic farm. City Greens also has outposts in Elmwood and Old Metairie. There is no word on an opening date. — HELEN FREUND
Snow warning
King cake season is over, but snowball season kicked off March 8 with the seasonal reopening of Hansen's Sno-Bliz (4801 Tchoupitoulas St., 504-891-9788), the Uptown snowball mainstay.
Hansen's closed Dec. 18 for winter. It currently is celebrating its 80th year in business.
This year, the Krewe of Muses honored Ashley Hansen, who took over the running of the stand from her grandparents, with a float titled "Dear Ashley Hansen" (a take-off on the Broadway hit "Dear Evan Hansen"). — KEVIN ALLMAN