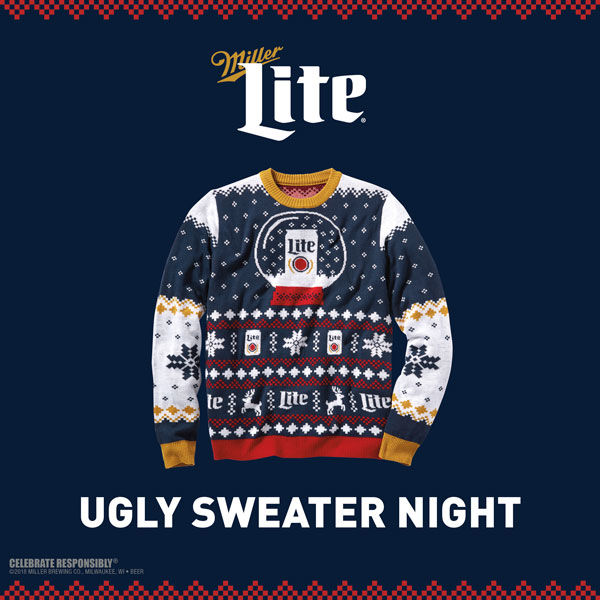 Ah the holidays... A time full of decorated cookies, strung lights, and unavoidable kisses from Aunt Carol. Whatever your holiday traditions, there is one that has snowballed into a fashion phenomenon embraced by cheerful grandmothers and ironic hipsters alike: the ugly Christmas sweater. Love it or hate it, the infamous knitted garment has become ubiquitous with the holiday season.
Miller Lite is getting in on the action and spreading cheer to Gambit readers. Each week from now through December 31st, we'll select one winner to win a Miller Lite Ugly Christmas Sweater. Just fill out the form at the bottom of the page for your chance to win. 
HO-HO-WHO DAT! Miller Lite is throwing the coziest, ugliest, who dat-est party in town. On December 17th, head to Bayou Beer Garden at 6:15pm to enjoy Miller Lite, have a chance to win Saints tickets and Miller Lite and Saints ugly holiday sweaters, and watch the Saints crush the Carolina Panthers. 

[Limit 1 entry per person]