Silver Godling sings the body electric in her classically inspired dreamworld
By Alex Woodward
As a professional piano tuner, Emily McWilliams is among a small pool of New Orleans pianists who also can command the insides of the instrument. As a piano teacher, she's reminded of the device's foundations, seeing through fresh eyes how students learn an instrument and then opening herself to its possibilities.
She must "not only have an understanding of how the inside of a piano works, but the actual experience of making it work the best it can," she says. "I'm aware of the feel and knowing how I can change that."
As Silver Godling, McWilliams pairs her lush, twisting piano compositions with her operatic voice and fierce poetry.
McWilliams grew up in a family of pianists — her father was a concert piano technician — and began learning to play piano at 7 years old. As a student at Ridgewood Preparatory School and Loyola University New Orleans, her classical training also fell under the influence of Bjork's wandering imagination, Cocteau Twins' ethereal plains and other classically trained conjurers Tori Amos and Kate Bush.
"The human voice is capable of more expression than any other instrument — the piano is a close second," she says. "Singing for me is the ultimate form of expression, emotion, our way of relaying so much of our own personal experiences."
McWilliams debuted Silver Godling in 2014 at Not Enough Fest, a formerly annual local DIY showcase of new bands featuring women and queer people.
McWilliams also performs as a keyboardist and vocalist with the touring trio for MJ Guider, the dark pop project from New Orleans musician and visual artist Melissa Guion, who also accompanied McWilliams with Thou as a vocalist on its critically acclaimed 2018 album "Inconsolable." McWilliams' vocals defined the sound and presence of the album and on an international tour that showcased that decidedly divergent side of the metal band.
"Inconsolable" encompasses beauty, sadness, heaviness and light, a range of emotion and weight that defies the genre's often-singular stereotypes and proves a metal album doesn't have to check "very specific boxes," McWilliams says.
McWilliams' forthcoming album as Silver Godling features collaborations with Beck Levy, prolific New Orleans punk drummer Steve Wiegand, and members of punk bands Treadles and Ex Specter.
The debut Silver Godling album was released earlier this year. As prose, her lyrics tread through bones, flesh, soil, dirt, rot and ripening, connecting bodies electric to their intimate surroundings.
On "The Comfortable Place of Ripping Oneself Apart," McWilliams finds solace within it: "It is a place to melt into the earth / It is a place of exhaustion / It is a place of sorrow / It is one of my many homes."
McWilliams' piano playing is anchored by bassist Michael Moises and Andy Gibbs, who shrouds her arrangements with skeletal drum machines and electronic pulses. On "Magick to Spoil, Magick to Preserve," the verse's spare kick drum gives way to a haunting groove, a glacial static pierced by McWilliams' vocals.
"When it comes out, it sounds the way it sounds," she says. "I got my mom's voice, so it's similar to her. It's this thing that's in my blood. I love moving my voice all over. I love how that feels, how that sounds with expression."
Her voice wanders, climbs and falls, freely exploring her depths and heights.
"I don't like singing breathy and holding my voice back, enclosing it — that doesn't feel natural to me," she says. "I don't like singing limited to my range. I like letting it meander. That all comes back to using it as an ultimate form of expression. … I don't like the idea of limiting my voice. I've limited myself in other situations. [Singing] is this release for me."
---
Treadles bares its soul with emotional rock 'n' roll
By Alex Woodward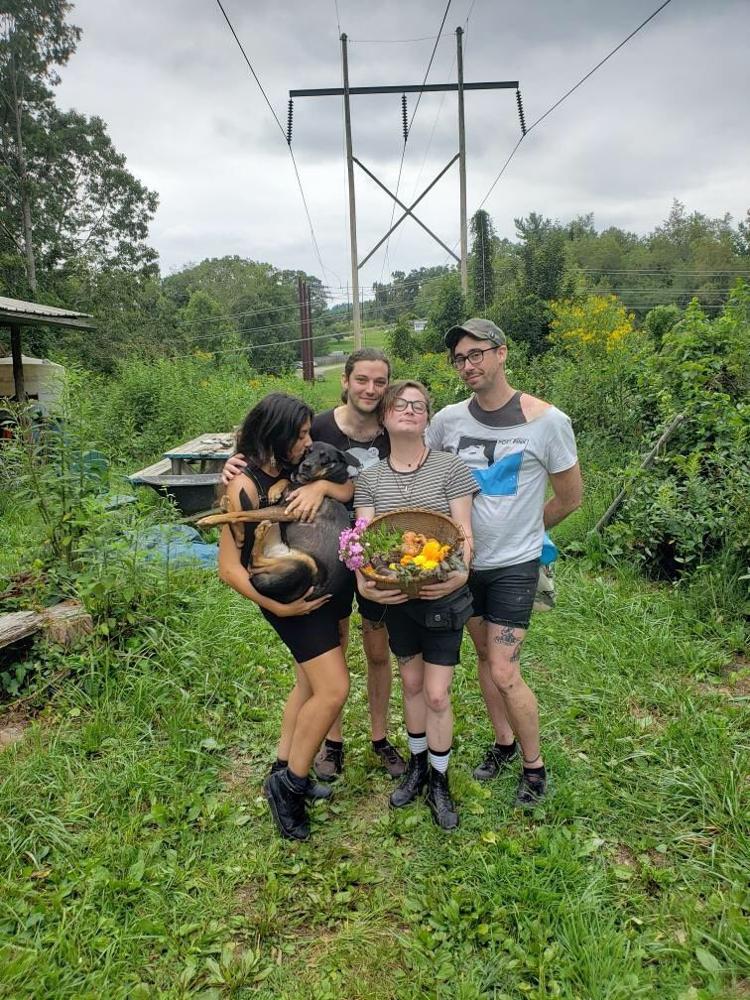 KC Stafford adopted Treadles as a name for a solo recording project beginning in 2011.
"My goal at least lyrically, and I guess musically, is to make things that are relatable to people who have suffered grief and loss and loneliness and depression and mental health issues and abuse and bad men," Stafford says, "and trying to hold that space for those people and make something for them to make the loneliness less acute — because at least someone else is lonely and sad, too."
As a band, Treadles folds together elements of folk, punk, disjointed rhythms and quiet-loud rock 'n' roll brimming with bright harmonies and shrouded in darkness, with keyboardist Emily Hafner, bassist Rustle Pants and drummer Ian Paine-Jesam. Guitarist Switch joined the band in early 2019. ("The louds are a lot louder now," Stafford says.)
"I didn't want to be one of those bands that's all dudes and then one not-dude who's the front person," Stafford says. "Not that there's anything wrong with that, it's just not what I wanted. I was particularly interested in giving a space and a voice and platform to a woman or nonbinary person."
Stafford also is one of the newest members of Louisiana's metal megalith Thou, performing highlights "The Hammer" and "Fallow State" from the band's 2018's album "Inconsolable," a nearly acoustic but just-as-heavy reimagining of the band's waste-laying thunder. ("Those fuckers made me learn how to use a guitar pick!" Stafford says.)
With Thou and Treadles, Stafford's unique and agile voice twists each sound into rough shapes and soft edges, channeling the space for the band's emotional performance, where loving camaraderie and goofball affection are equally crucial.
"If I take the concept of KC's lyrics and songs and apply them to myself, I can have my own space and relate and do my best with my own feelings toward the songs," Paine-Jesam says. "To be in a band together and talk openly about our feelings or emotions is truly a great and welcoming experience."
The band's 2017 six-song release "Bees Are Thieves Too" (Community Records) braids its gripping harmonies, warm finger-picked guitars and jazz-inflected percussion around prickly arrangements and a raging emotional hearth.
This summer, Saddle Creek Records released a double-sided single from Treadles as part of the label's Document series spotlighting artists that aren't on its roster.
On "Cold," the band screams through a collapsing coda of "try not to think about it." On "Iron," Stafford eulogizes the warmth of the sun, seemingly within reach but as remote as the "love" that's missing. Both songs channel loss, frustration in isolation and a longing for what feels impossibly far.
Recorded in November 2018, the band's forthcoming full-length album was written amid a low point, Stafford says, "as a coping mechanism as to try to not die." The resulting album, due later this year, is a dark, cathartic release from pain, wrapped in the band's tender arrangements.
"The lyrics are pretty consistently emotionally brutal," Stafford says. "The whole thing is about grief and loss and fury, and in some ways camaraderie between women and queer people, and feeling brutalized by society over and over again, and having that little nugget of fury to cling to. I guess that's the hopeful part of the album."
Sonically, the album explores the band's growing quiet-loud dynamic and incorporates elements of folk and hardcore punk. At the band's core is a desire to be free from suffering.
"It's like writing in a diary," Stafford says. "Once you've explained how you felt, you have more access to process it and work through it. It's therapy in a way. If you just internalize your feelings, you're never going to be able to work through them. By putting feelings into words and music and then putting them out there, it's kind of like letting them go."
Treadles with Kal Marks, Bethlehem Steel and Gools
9 p.m. Oct. 5
Banks Street Bar, 4401 Banks St., (504) 486-0258; www.banksstreetbarnola.com
---
Sabine McCalla finds her own path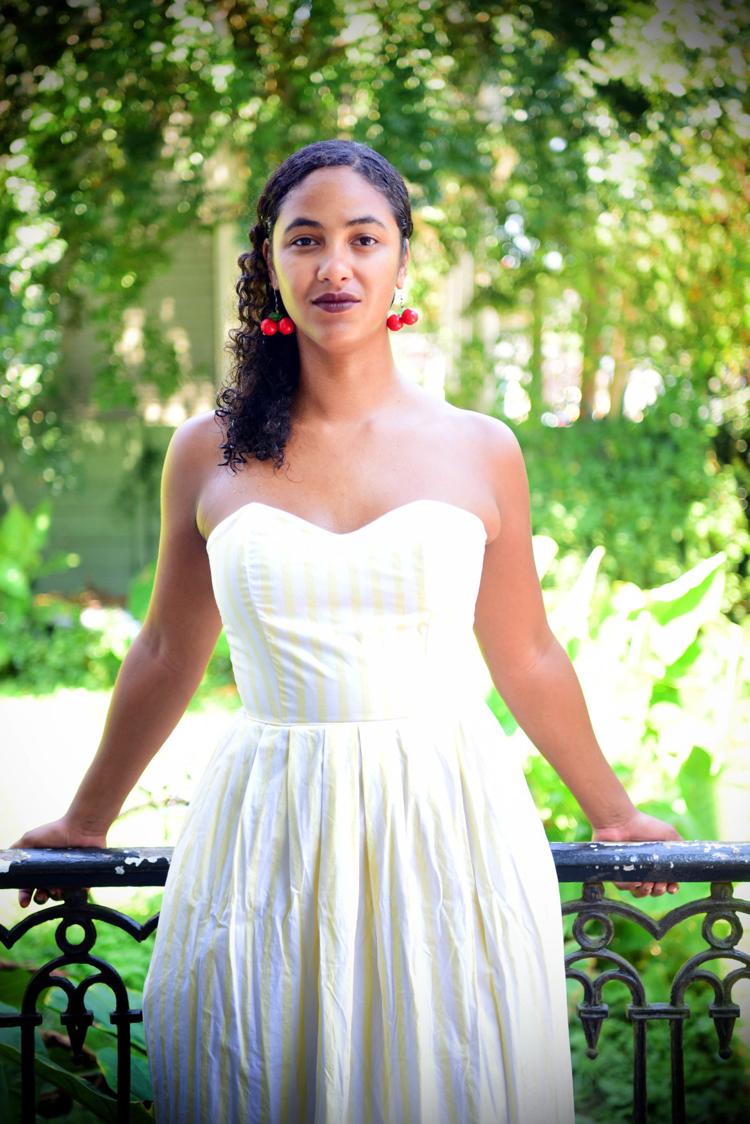 By Holly Hobbs
"I like to write new songs that sound old and old songs that sound new," Sabine McCalla says.
That may not be a surprise to listeners familiar with her older sister, cellist Leyla McCalla, a former member of the string band the Carolina Chocolate Drops. But Sabine has followed her own muse.
The McCallas were born to Haitian parents who immigrated to the U.S. during the reign of Jean-Claude "Baby Doc" Duvalier and grew up in New Jersey. Sabine learned to play violin but focused more on folk music sounds, especially from the South, when she attended college in North Carolina.
"I started writing poetry and later added instrumentation," she says.
Sabine became interested in Appalachian balladry and learned to play guitar. She digs to the roots of things, teasing out the strands that bind the past to the present.
Sabine moved to New Orleans five years ago, drawn by the desire to develop her singing after listening to Irma Thomas, Ernie K. Doe and other early New Orleans R&B stars. Since then, she has worked to move from the shadow of her sister and make a sonic space of her own, singing backup for a number of different outfits, including the psych rock of Tasche de la Rocha's Psychedelic Roses and the honky-tonk of the Jon Hatchett Band. She immersed herself in a growing community of musicians in the Holy Cross neighborhood.
Taking inspiration from jazz, country blues, calypso, New Orleans R&B and Haitian creole compas, Sabine has honed her own timeless sound, crafting songs with sparse vocal lines, often backed by dual harmonies. Her first EP, "Folk," was released by Mashed Potato Records, co-run by The Deslondes' Sam Doores, who also played piano on the EP. "Folk" exposes Sabine's love of laments and folk spirituals, her penchant for simple truths and her interest in divining fundamental wisdom about love and loss from a small tangle of words.
"Folk" made its way to the desk of New York-based producer Eli "Paperboy" Reed, who invited her to perform in the city and supported her fledgling career. Reed encouraged Sabine to form her own band, planting the seeds for Sabine McCalla & the Dew Drops, the name taken from the storied New Orleans music club, the Dew Drop Inn. The lineup includes organ and piano player Casey McAllister (Hurray for the Riff Raff), backup vocalist Casey Jane, drummer Nick Shoulders and bassist Sarah Weinstein. Sabine and the Dew Drops style themselves as a classic New Orleans-style R&B band with elements of doo wop, blues, Caribbean rhythms and soul. The group is developing its sound and is working on a full-length album.
"I'm inspired by my friends, my family, the city itself and the different music that I'm learning about," Sabine says. "In New Orleans, there is always music around me. It follows me and I follow it."
---
Primpce follows a DIY approach
By Raphael Helfand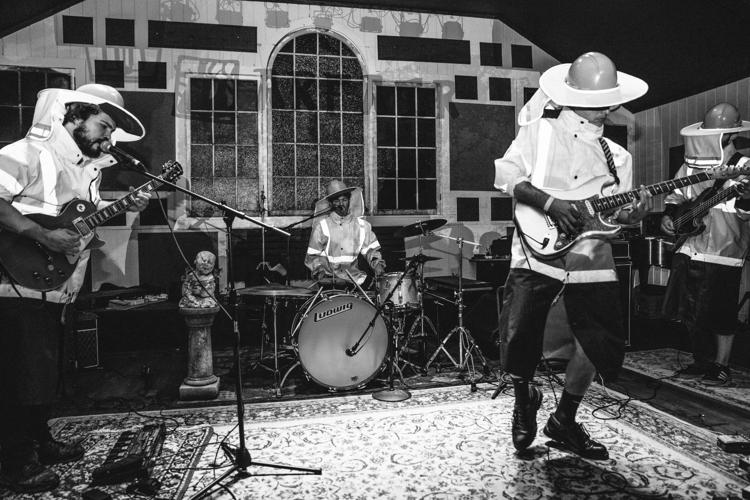 New Orleans' DIY and experimental art and music scenes are quietly flourishing, and the guitar-driven art rock group Primpce is a prime example. Guitarist David Sigler and drummer Alex Brownstein-Carter created the costume-wearing, counterpoint-loving, mind-melting band in New Orleans, but they began playing music together while growing up in Montgomery, Alabama.
"We were in a guitar class in junior high together and liked to goof around a lot," Sigler says. "We started a band called Tubby Custard, and we played one show. It was our junior high crush's 13th birthday party. We started to play the first song, and we caused so much commotion that her mom came outside and shut it down."
After that, their musical paths diverged. Sigler turned to classical guitar, while Brownstein-Carter played various instruments in punk and garage rock bands. They began collaborating again when they were in college, although Brownstein-Carter went to school in Colorado and Sigler was in Georgia. Sigler helped Brownstein-Carter compose a song for what was to be his solo album, but the two soon realized they had untapped musical chemistry.
When Sigler moved to New Orleans, Brownstein-Carter would fly in to record music, until Sigler convinced him to move here full time.
"I'd just dropped out of school and wasn't sure what I was going to do," Brownstein-Carter says. "We hatched this plan for me to move to New Orleans and work in the service industry with David and pursue a band."
It took them longer than expected to complete the first Primpce album, "The Best Thing to Get to Do Is to Learn to Inspire You." Both of them were in relationships and enjoying their mid-20s in New Orleans. When the record finally was finished in 2016, they felt it was a one-off project and never expected to play their strange, complex arrangements in a live setting.
"In a way, that was really freeing because we thought, 'We'll record whatever we want to and not ever have to think about playing it live. We'll make it the most maximalist, unadulterated musical endeavor possible,'" Sigler says.
When they started toying with the idea of a live ensemble, they found that most of the friends they tried out on guitar were not able to play their jittery, interweaving riffs. Then local guitarist Eric Buller contacted them after finding their album on Facebook. Bassist Joe Ceponis, another childhood friend from Montgomery who had moved to New Orleans, joined the group, and in May 2017, the band played its first show at Banks Street Bar.
Last year, Primpce began working on a sophomore album. The original idea was to record in a studio as a four-piece band, but it quickly became clear that wouldn't work.
"It would require a whole different process that's contrary to the way we compose music," Sigler says. "We like to compose and record as we go and have numerous instruments and call shots on a whim."
They went back to what worked the first time, with Sigler and Brownstein-Carter dividing the labor. The new album promises to be as bizarre and contrapuntal as the first, with a few key changes.
"On the last album, there was more focus on non-musical sounds and field recordings that we'd find in the natural world," Brownstein-Carter says. "If there's an overarching theme on this one, it's taking Muzak and manipulating it into something new, trying to create something interesting out of something that's totally kitsch."
The album is half-finished, with an anticipated 2020 release and a subsequent summer tour.
Primpce opens for Flesh Narc with Three Brained Robot and Otto Splotch
Oct. 6
Banks Street Bar, 4401 Banks St., (504) 486-0258; www.banksstreetbarnola.com
---
Fall album releases
BY WILL COVIELLO
Samantha Fish
"Kill Or Be Kind"
(Rounder Records)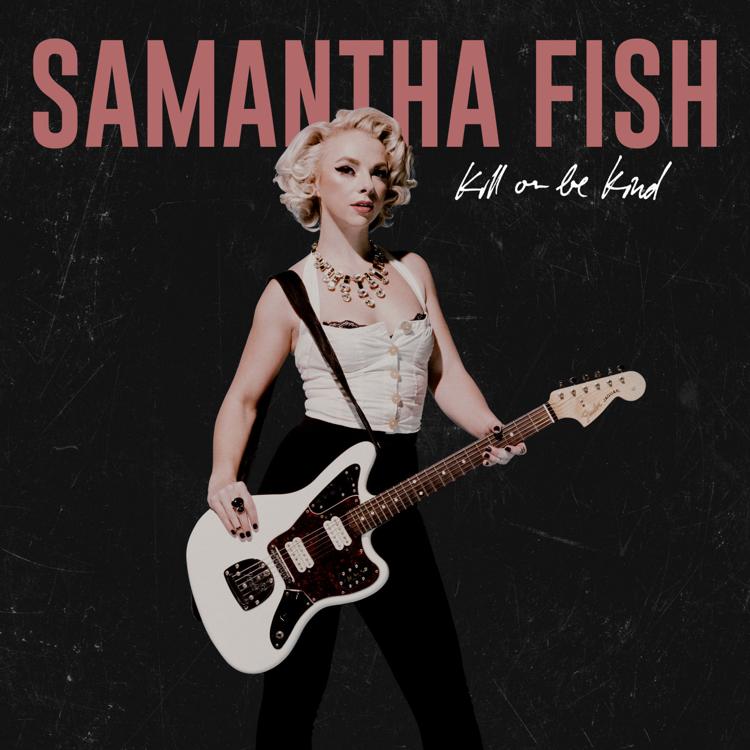 In recent albums, blues guitarist Samantha Fish has stuck with tight concepts. "Chills & Fever" was a polished, fun, throwback to soul- and R&B-infused 1960s rock. "Belle of the West" focused on stripped-down blues. Rounder Records releases her latest album, "Kill Or Be Kind," Sept. 20. It covers a lot of ground, from ballads to searing solos on "Watch It Die." There's also the effects-heavy, fuzzy "Bulletproof," but if she was more restrained about showing off her blazing solos in recent recordings, she's not being shy on this project.
Lost Bayou Ramblers
"Asteur"
(Bayou Perdu Records).
For its 20th anniversary, the Lost Bayou Ramblers released a documentary about the band, "On Va Continuer!," and "Asteur," an album of live recordings made at seven New Orleans venues including Tipitina's and Preservation Hall. The album has plenty of the Cajun band's fiddling and accordion music driving more traditional Cajun dance hall songs, like "Bosco Stomp / New Iberia Haircut." It also features the eerie rhythms of "Kalenda," the title track of the band's Grammy Award-winning 2017 album, and "Dans les Pins," a French language version of the American folk song "In the Pines" memorably covered by artists from Lead Belly to Nirvana.
The Soul Rebels
"Poetry in Motion"
(Mack Avenue Records)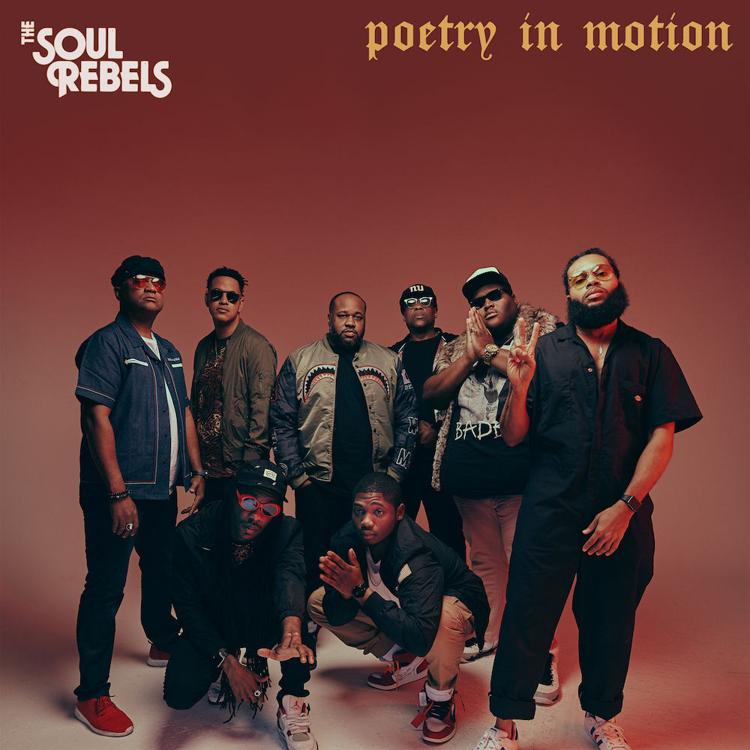 The Soul Rebels opened for the Rolling Stones July 15 at the Superdome, and while the band still often funks late into Thursday nights at Le Bon Temps Roule, it has become accustomed to larger stages. In recent years, the group has collaborated onstage with Nas, Rakim, GZA and other hip-hop artists. The band released "Good Time," a summer party anthem featuring Big Freedia, Denisia and Passport P to preview the Oct. 25 release of "Poetry in Motion." The album features appearances by Branford Marsalis, PJ Morton, Tarriona "Tank" Ball, Robert Glasper, Troy "Trombone Shorty" Andrews and others.
Midriff
"Beach Pharmacy"
(Strange Daisy Records)
The New Orleans band blends spacey psychedelia, surf and indie rock sounds. It recently released the single "Old New," which will be on its debut album "Beach Pharmacy." An album release show with Pearl Earl and Juno Dunes is set for Oct. 19 at One Eyed Jacks.
Sharks' Teeth
"Broken Trust in Satan"
(Community Records)
Tyler Scurlock's synthesizer-driven experimental music project won't release "Broken Trust in Satan" until November. But in early September, the group posted a 27-track collection of electronic music and sound samples to its Bandcamp page, titled "Wissenschaftlehre VI or Prism of Health."