Earlier this summer a group of chefs, restaurant workers and industry experts gathered one morning at Maypop in downtown New Orleans to discuss the topic on everyone's mind. It was July 24, and a little more than a month had passed since celebrated chef and globetrotting television host Anthony Bourdain committed suicide at age 61.
The adrenaline and drug-fueled kitchen culture depicted in Bourdain's celebrated culinary manifesto "Kitchen Confidential" may have come as a surprise for some outside the hospitality world, but those in the field knew well that the industry was — and still is — grappling with how to handle issues of substance abuse, mental health and addiction.
For chef Alex Harrell, rock bottom came in the form of a 36-hour drinking bender.
Then a 30-year-old chef at Ralph's on the Park, Harrell knew he had a drinking problem, and the catalyst could have been anything, he said. Following an argument with his wife, a day off of work spent drinking continued into the next day and a half. Harrell never showed up for his restaurant shift.
"That was it for me — that was (the) wake-up call," he said.
After news of famed celebrity chef and TV host Anthony Bourdain's death Friday morning, reactions from fellow chefs and others nationwide beca…
After apologizing to his employer and explaining his situation, Harrell checked into a 28-day outpatient rehabilitation program through St. Vincent de Paul that allowed him to attend counseling sessions in the morning before going to work at the restaurant each night. His bosses at the time encouraged him and allowed him the flexible schedule that made his treatment possible.
Harrell has been sober for 14 years, during which he opened the celebrated French Quarter restaurant Angeline and now runs the kitchen at The Elysian Bar in the Hotel Peter & Paul in the Faubourg Marigny. He's never relapsed and has become a mentor to others who struggle with similar issues.
"If you have issues and you want to continue in this business, you certainly can," Harrell said. "I want people to understand that it doesn't have to be part of a professional kitchen. If you want to continue pursuing a career in hospitality, it doesn't have to include alcohol."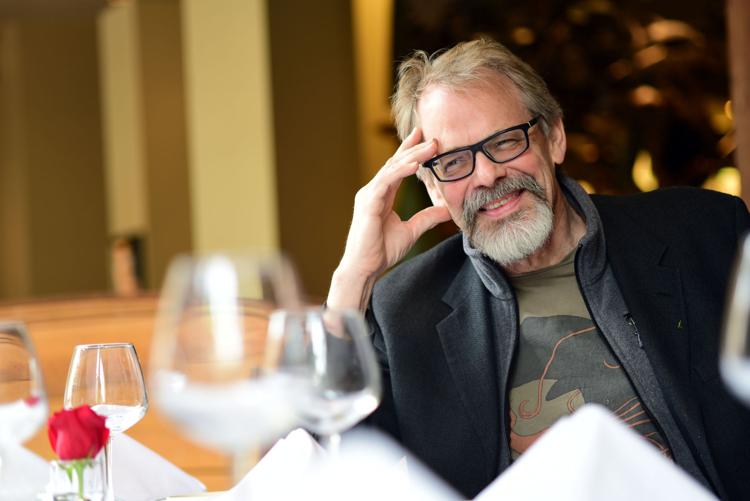 At the July meeting, everyone agreed the time had come to create healthier kitchens.
The event was part of a Fair Kitchens (www.fairkitchens.com) initiative moderated by food writer and healthy kitchens advocate Kat Kinsman, founder of Chefs with Issues. The objective was to spark a conversation with local chefs about how to shift kitchen culture from something that's often regarded as grueling and toxic to a field that could be healthy and sustainable.
2018 has been a year of reckoning for the restaurant world: The shock following Bourdain's death and the repercussions of the #MeToo movement have led some chefs and restaurant owners to consider how to create healthier and more sustainable work environments for their employees. It's particularly important in New Orleans, where an estimated 89,000 people work in the hospitality field.
At last year's Tales of the Cocktail convention, for instance, no alcohol was served at the opening party, and a new range of programming included topics of personal well-being: NARCAN training for opioid overdoses, yoga classes and Alcoholics Anonymous meetings. Chefs like Maypop's Michael Gulotta and Willa Jean's Kelly Fields have joined the Fair Kitchens movement and have been vocal advocates for the creation of healthier work environments in their own kitchens. Hospitality workers are getting involved in the movement by hosting sober networking events and creating private groups on social networking sites where members can discuss sensitive topics in a safe and confidential space without stigmatization. Meanwhile, labor organizing efforts among the city's service industry, from groups like the New Orleans Hospitality Workers Committee, are demanding better wages and health care.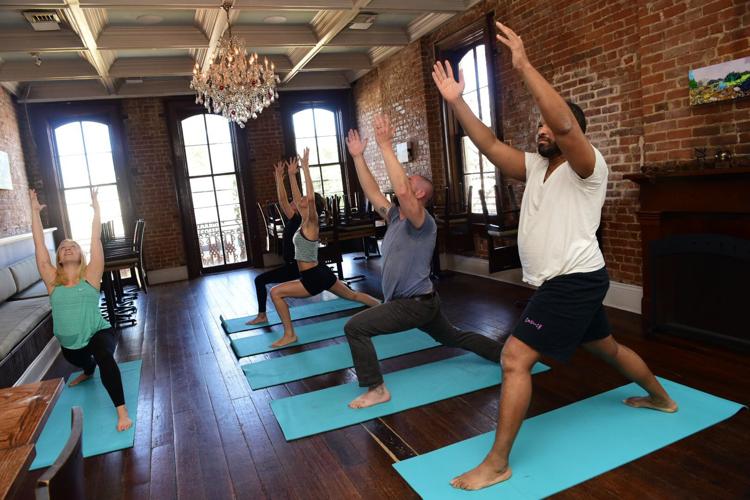 "I worked places where they sent beers back to the kitchen every hour," said Tenney Flynn, chef and co-owner of French Quarter seafood restaurant GW Fins. "If the owners, the chef (and) the managers drink and do drugs (during work), it's carte blanche for everybody else."
Like Harrell, Flynn said getting sober 37 years ago was a life-saving decision. At the time he was drinking "25 to 40 beers a day" and going through 5 or 6 grams of cocaine a week.
"I couldn't get away with my shit anymore," he said. "If I hadn't gotten sober, I would have been long dead. It all revolves around that."
Though Flynn maintains a strict no-alcohol policy for his staff at the restaurant, he concedes many still struggle with addiction in the business, which he said may attract people with a predisposition to substance abuse.
"There are not that many jobs where you can work an eight-hour shift and get away with having five or six drinks," he said. "If you're a bartender, at least for a while, you can do that."
Dr. Arwen Podesta, a psychiatrist who specializes in treating addictions, sees many clients from the hospitality sector and said there may be biological traits connecting those who seek work in the profession and those who are genetically prone to develop substance abuse and struggle with mental health issues.
"There are a lot of high-risk takers that are overachievers — chefs and restaurant owners and front-of-the-house (employees)," Podesta said. "That in and of itself seems to have probably some biological linkage to a risk for substance disorders. Just the character of someone who comes into the restaurant industry … by virtue of having that character, you may have some biological factors that put you at risk."
Podesta is the medical director at Addiction Counseling and Educational Resources (ACER), which offers intensive outpatient treatment for those battling substance abuse. A vocal advocate for healthier practices in restaurant kitchens, she spoke at the July Fair Kitchens event and shared resources where employees can seek psychiatric care, as well as tips on diet and exercise.
"A lot of my patients do complain about the toxicity and (while) they have heard of healthy kitchens, they're not finding jobs in them," Podesta said. "I still have some younger, newer patients that are in the industry that are just really finding themselves getting mentally beat up and questioning whether they want to continue this."
Podesta said many of the clients she treats from the hospitality world are struggling with opioid dependency.
Across the country, overdose deaths set a record in 2017, killing more than 70,000 Americans, according to a recent report from the U.S. Centers for Disease Control and Prevention. Earlier this year, the Orleans Parish coroner's office reported 219 accidental drug-related deaths in 2017 and noted that the rate of overdose deaths has surpassed the city's murder toll since 2016 — a first in New Orleans' history.
For one local chef — a recovering addict who asked to stay anonymous — scoring heroin in the downtown fine-dining restaurants where he worked was as simple as asking a dishwasher or busboy.
"It seemed for a while like every dishwasher that I ever encountered was pushing something," he recalled. "You work late, you drink until 5 (a.m.) and then you go do the whole thing again. It turned into an incredibly vicious and addictive cycle that turned into a spiral."
---
At chef Alon Shaya's newly formed restaurant group Pomegranate Hospitality, a set of nine "core values" like fostering better communication between the staff and an emphasis on personal empowerment are central to the company's focus, Shaya said.
"Wellness, substance abuse and mental health — it's all very much connected," said Shaya, who helms Saba restaurant. "We really talk to our team regularly and we empower them to come to us if they need help with something — and it doesn't just mean substance (abuse); there are a lot of different things that people need help with."
At a New Orleans bar where she once worked, a male customer gave Tyler Chauvin a tip by reaching into her shirt and shoving cash down her bra.…
The company's human resources approach is led by Suzi Darre, who works with employees on a daily basis, monitoring how the staff is doing both in and outside of work, as well as organizing bonding events like an employee appreciation barbecue held earlier this summer at Audubon Park (where, Shaya points out, no alcohol was served).
"We have a policy that there is no drinking alcohol or any type of substance abuse on property, but it's so much more than that, because what happens off property affects our team members as well," Shaya said. "What happens when they get off of work and before work, that matters to us."
The company also offers an employee assistance program (EAP) through Magellan Healthcare as part of its employees' benefits. The EAP is a resource for workers who need help; it offers phone coaching, online cognitive behavioral therapy and live chats, as well as personal training for management and clinical assistance. Shaya said his team works with counselors through Magellan to help employees get clean or access the resources and support they need.
"It affects so many people, and you have to be empathetic to it and so we work to help them achieve their goals," Shaya said. "If their goal is to get clean, then we will help them, whether it's giving them a leave of absence, holding their job for them … we do what we can to help people versus just kind of writing them off and saying that they're not worth our time."
Beyond empathy and attempts to destigmatize mental health and addiction problems, one of the largest concerns facing hospitality workers is health care, something that restaurant owners — facing the businesses' frequently cited thin margins for profit — have had a difficult time providing. Shaya, who employs roughly 120 people at his New Orleans restaurant Saba and his Denver restaurant Safta, conceded that extensive programs like the ones he is implementing come at a significant cost to the employer.
"Today we could make 10 decisions that could make more money for the bottom line and the team members would be paying the price for those decisions," he said. "We can't just change our rent. We can't change how much we pay for a head of lettuce ... but we can change how we're setting our business up to be healthy for our team, and it does cost money. So you have to commit to it and figure out how to make the margins work."
At their Magazine Street restaurant Coquette, chef/owners Kristen Essig and Michael Stoltzfus currently offer health care to their managerial staff and are  working on securing health care for all of their employees, something Essig said she hopes to have in place sometime next year.
In the meantime, Essig said, restaurant General Manager Mandi Bordelon has been working with 504HealthNet, a member organization comprising health facilities with a goal of connecting people who need help with primary or behavioral health services, including low-cost and sliding-scale mental health and doctor visits. Bordelon also organizes wellness events such as a twice-monthly yoga class held before business hours in the restaurant's upstairs dining room.
"Our No. 1 thing is that we have an open-door policy," Essig said. "We want to have an honest conversation with you, and there's no judgment."
---
Earlier this year a group of service workers — including members of the New Orleans Hospitality Workers Committee (NOHWC) — crashed a tourism board meeting and called for the creation of a health care program for industry workers. In their dramatic call for help, the group pointed to the city's robust hotel and tourism economy (last year roughly 18 million visitors to New Orleans spent nearly $9 billion) and asked for the creation of a free health care facility for hospitality workers — to be funded by the city's 13 percent hotel occupancy tax.
"They're demanding it and they deserve it," said Tiffany Netters, executive director of 504HealthNet, whose focus population for 2019 is hospitality workers, part of an initiative sparked in part by conversations with chefs like Essig and demands voiced by NOHWC members at the May tourism board meeting.
In the aftermath of that meeting, members of the New Orleans Tourism Marketing Corporation (NOTMC) reached out to 504HealthNet to get a better idea of what services were available.
"When they saw that we already had a network of providers that take people regardless of their ability to pay — they were like, how did we not know about it?" Netters said. "And that's when they said that we need more marketing and outreach."
504HealthNet since has partnered with the NOTMC, which has provided  financial support to hire a "full-time navigator" for hospitality workers. As part of that effort, the organization is in the process of hiring a restaurant industry insider to work as a liaison to speak with restaurant workers, owners and human resources departments and promote the network of health care — including behavior and mental health providers — available to hospitality workers.
Other organizations, like the New Orleans Musicians' Clinic, provide affordable health care to musicians and have some services available to hospitality workers, especially in cases where the two professions overlap. In an attempt to address the need for mental health resources, the clinic's You Got This program hosts weekly wellness events such as yoga classes and sober self-care get-togethers, which are open to all "local creatives" and performers.
The Louisiana Hospitality Foundation (LHF), which works to provide crisis grants and financial assistance to hospitality workers facing medical hardships, also could be a resource for employees facing behavioral health issues, although the group hasn't yet received any applications regarding mental health emergencies, said LHF Executive Director Jennifer Kelley.
"I feel like it's our job to have that participation and understanding of what is happening or trending with our workforce," she said. "I feel like if we're paying attention, we may — over time — change our program or adjust the policies that we use to run our programs. I believe that the need is there in the community."
---
Alex Harrell thinks often of that day 14 years ago — the day he completed his last day in the recovery program.
"I walked out to my car and I just had a feeling of this huge weight just being lifted off my shoulders," he recalled. "Things seemed brighter and my outlook just changed. There was a real positive result for me — a real tangible, positive result."
Harrell credits his employers at the time for being understanding and accommodating, but said many restaurants could do more to help employees struggling with similar issues.
"I think we're starting to see some of these walls break down, but it's still difficult because there is a certain amount of shame," Harrell said. "Managers and owners need to be a little more sensitive and aware of it. … It's easy to overlook sometimes … but I think turning a blind eye to what potentially can be very self-destructive behavior is not helping anyone in the long run."