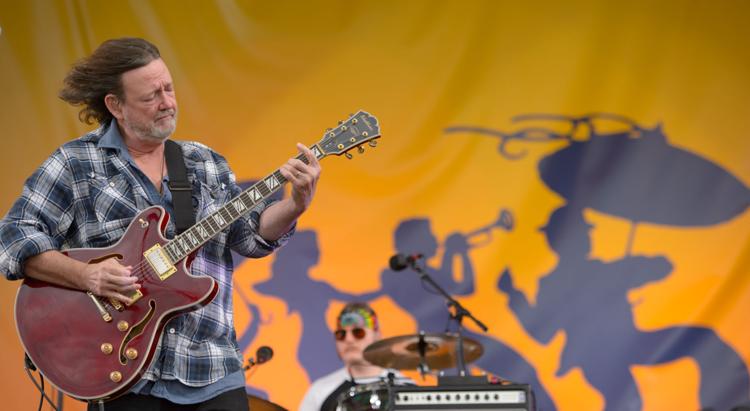 At New Orleans Jazz & Heritage Festival, there's good music and plenty of fun waiting at every stage. Here's what's in store for Thursday, May 2 at Jazz Fest. 
The New Orleans Jazz & Heritage Festival concludes its 50th annual event with performers including Diana Ross, Tom Jones, Chris Stapleton,…
3L Ifede
Congo Square Stage
12:45 p.m.-1:35 p.m.
Cultural Exchange Pavilion
4:00 p.m.-4:45 p.m.
Performances by 3L Ifede of Benin combine West African drumming and dance. The troupe includes singing, call and response chanting and traditional and contemporary movement, including acrobatics, in high-energy performances that reflect roots in Yoruban language and culture. The group also performs Friday and Saturday.
Javier Gutierrez & Vivaz!
Cultural Exchange Pavilion
1:45 p.m.-2:35 p.m.
Jazz & Heritage Stage
5:45 p.m.-6:45 p.m.
Javier Gutierrez & Vivaz! combine big brass lines and intricate percussion meant to keep fans moving in front of the stage — and the group's members shine in extended solo sections. Gutierrez was born in Bolivia but while living in New Orleans, his father exposed him to everything from traditional Bolivian sounds to opera. Gutierrez sang in choirs, learned classical guitar and explored songwriting that drew upon styles including samba. With Vivaz!, he mixes Latin elements such as Brazilian and Caribbean music with a touch of flamenco, and Gutierrez contributes crisp vocals and guitar picking that seems built equally on rock and classical guitar.
Heading to the 2019 New Orleans Jazz & Heritage Festival? Here's what you need to know about times, tickets, transportation, and what you …
Tonya Boyd-Cannon
WWOZ Jazz Tent
2:15 p.m.-3:20 p.m.
New Orleanians likely have heard Tonya Boyd-Cannon's deep, rich voice. The soul singer has performed at area festivals and churches, directed choirs at parish schools and prisons and graced Jazz Fest stages as a backup singer for artists including Jean Knight. In 2015, Boyd-Cannon attracted wider listenership during a lengthy run on the TV talent competition "The Voice," which included her rendition of "Happy" getting the attention of Pharrell Williams. Her set in the WWOZ Jazz Tent will focus on jazz and likely will  include modern pop standards such as her Erykah Badu-esque neo-soul and a touch of '90s R&B.
Nicholas Payton and The Light Beings
WWOZ Jazz Tent
3:45 p.m.-5 p.m.
Multi-instrumentalist and band leader Nicholas Payton is both prolific and difficult to categorize. One show, the New Orleans trumpet virtuoso embraces his hip-hop influences and leads a quartet that includes a DJ for a sound more like De La Soul than Dizzy Gillespie's band. The next, Payton might stick to his trumpet and put together a set featuring his world-class take on Afro-Caribbean sounds, which he calls "Black American music" rather than jazz. Payton also may spend most of a set at the keyboards, or play keyboards and a trumpet simultaneously. This set features yet another new project, the Light Beings.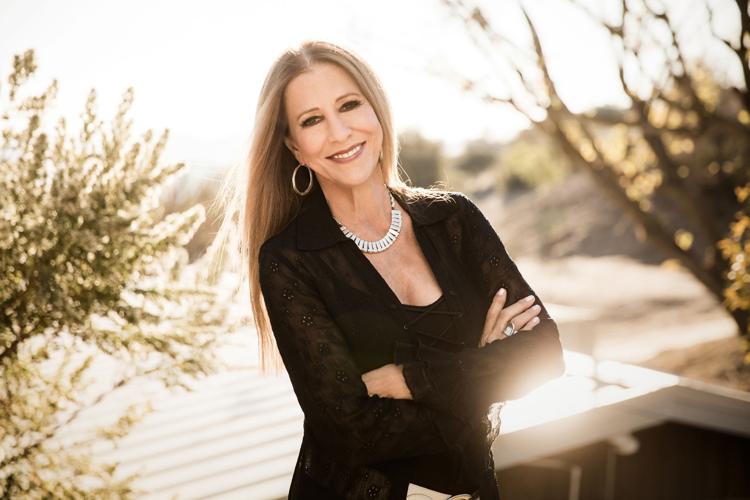 Rita Coolidge
Gentilly Stage
3:50 p.m.-5 p.m.
Rita Coolidge was one of the most prominent backup singers of the '70s, lending vocal support to icons including Eric Clapton, Bob Dylan and Jimi Hendrix. Then Coolidge went on to a Grammy Award-winning career of her own. She focused largely on country and blues-leaning pop music and showcased a voice capable of a wide range — from banjo-picking duets with Kris Kristofferson to her own James Bond theme ("All Time High") for the film "Octopussy." Her 2018 album "Safe in the Arms of Time" reflects her country roots, but her setlists can pack hits from across the decades.
Widespread Panic
Acura Stage
4:30 p.m.-7 p.m.
Widespread Panic is no stranger to the Acura Stage, and its most recent visit was in 2017, when it kept fans dancing for nearly three hours on a rain-soaked muddy field. Widespread remains one of the pre-eminent jam bands, and like its predecessors and contemporaries — from the Grateful Dead to Phish — the group has roots in psychedelic music. But Widespread fuses it with danceable Southern rock. Its unique sound has earned the band devoted followers and a vibrant tape-trading scene over its 30-plus years together.
Billy Iuso & Restless Natives
Lagniappe Stage
5:20 p.m.-6:30 p.m.
Guitar virtuoso Billy Iuso honed his chops with his band Restless Natives and has performed with everyone from Anders Osborne to Grateful Dead drummer Bill Kreutzmann. Iuso and Restless Natives released "Home by the Sea" last spring, and it captures his mix of Americana and jam band sensibilities. Its best tracks ("It All Begins With You" and "My Name is Record Player") leave plenty of room for extended guitar solos.
Banu Gibson
Economy Hall Tent
5:35 p.m.-6:45 p.m.
Banu Gibson is like a musical time machine. The local jazz singer frequently focuses on early 20th-century jazz and songs from the '20s, '30s and '40s by Duke Ellington, George Gershwin, Cole Porter and anything from Tin Pan Alley. She has performed with symphonies and had standing performances at Jackie Gleason's bar.
Tom Jones
Gentilly Stage
5:40 p.m.-6:55 p.m.
With more than 50 years in the business and 40-plus albums to his name, Tom Jones has done a bit of everything. At 78, Jones still possesses the unforgettable wailing baritone heard on classics like "She's A Lady." His pitch-perfect, stout, slightly raspy, full-volume voice still is there on his latest albums. On a trio of releases this decade, he covers songs by genre-spanning artists including Bob Dylan, Hank Williams, Gillian Welch, Paul Simon, Leonard Cohen and John Lee Hooker. Since 2012, he's served as a coach on the U.K.'s version of "The Voice," and he mentored last year's winner. It's not unusual for him to perform on the show, either coaxed by fellow judges or in duets with contestants decades younger than him.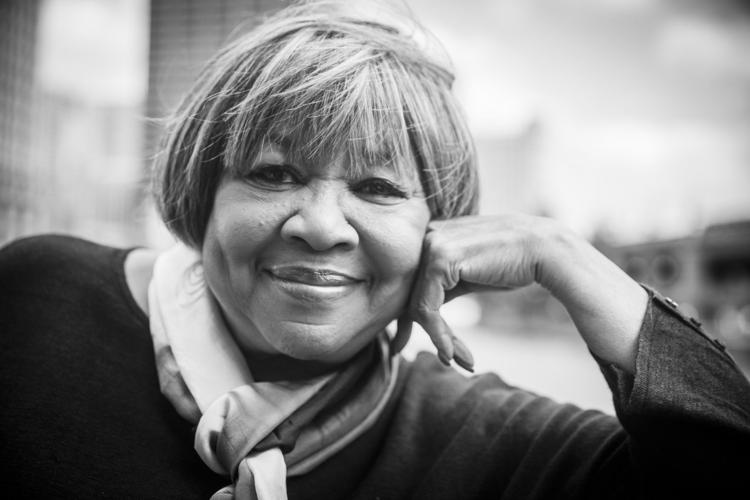 Mavis Staples
Blues Tent
5:50 p.m.-6:55 p.m.
In case anyone forgot or doubted the voice of the legendary Mavis Staples, the soul singer put out her first live recording in more than a decade this year. "Live in London" makes clear that Staples remains a one-of-a-kind vocalist with immense power and stylistic range. The album's press release notes that Staples still performs nearly 200 nights a year.
At New Orleans Jazz & Heritage Festival, there's good music and plenty of fun waiting at every stage. Here's what's in store for Saturday,…
At New Orleans Jazz & Heritage Festival, there's good music and plenty of fun waiting at every stage. Here's what's in store for Sunday, M…