To take an RTA bus from Hollygrove to her old restaurant job in the Warehouse District, Amanda Soprano used to leave home an hour and a half before the start of her shift.
Between a Tulane Avenue bus she says is chronically late in the afternoons and a streetcar transfer, Soprano often encountered delays that would make her late for work; a fact that grated on her, knowing she could have driven to Biloxi, Mississippi in the same amount of time it took to go downtown on public transit.
Leaving work, she'd face a long bus ride home or an expensive Uber trip. She's known dishwashers and cooks who spent the night on Canal Street after working late and missing their buses home.
"Taking RTA is like a second job," she says. "I get off my job, and then I have the second job of trying to get home."
As a hospitality worker, Soprano is a member of one of a few constituencies — which also include New Orleans East and West Bank residents and elderly New Orleanians — who have criticized RTA in recent years. At public meetings  they voice their complaints about tardy buses, infrequent service, breakdowns and distrust of city transit planners' priorities.
Mayor LaToya Cantrell has named two new members to the board that governs the New Orleans Regional Transit Authority.
"The system is not horrible, but it drastically needs improvement, and if you're a rider you recognize that on a daily basis," says Alex Posorske, executive director of transit advocacy group RIDE New Orleans. "If you're not hearing that amplified, it's hard to have a lot of confidence."
Recently, Gambit spoke with RTA's interim executive director, its new board chairman, officials of its management group Transdev, New Orleans City Council members and transit advocates to get a picture of the state of public transportation in New Orleans. We've condensed those conversations into a layperson's guide outlining how the basics: how the system works, officials' responses to common rider concerns and what the people in charge are planning to make it better.
What most described is a transit system that is improving — but incrementally, and project by project. This continues to frustrate riders, who experience transit on a day-to-day basis (Was my bus late this morning? Did it take me an hour to get home today?) rather than the month-to-month or year-over-year perspective of transit planners.
City officials hopped on a public bus Tuesday to celebrate the New Orleans Regional Transit Authority's new tracking and fare system — with Ma…
"Certainly if you look at the numbers … you see that the buses don't break down all the time, but for the one person that the bus does break down on, it's a huge inconvenience," acknowledges RTA Interim Executive Director Jared Munster. "People need to believe that RTA can get them to school and to work on time and on schedule."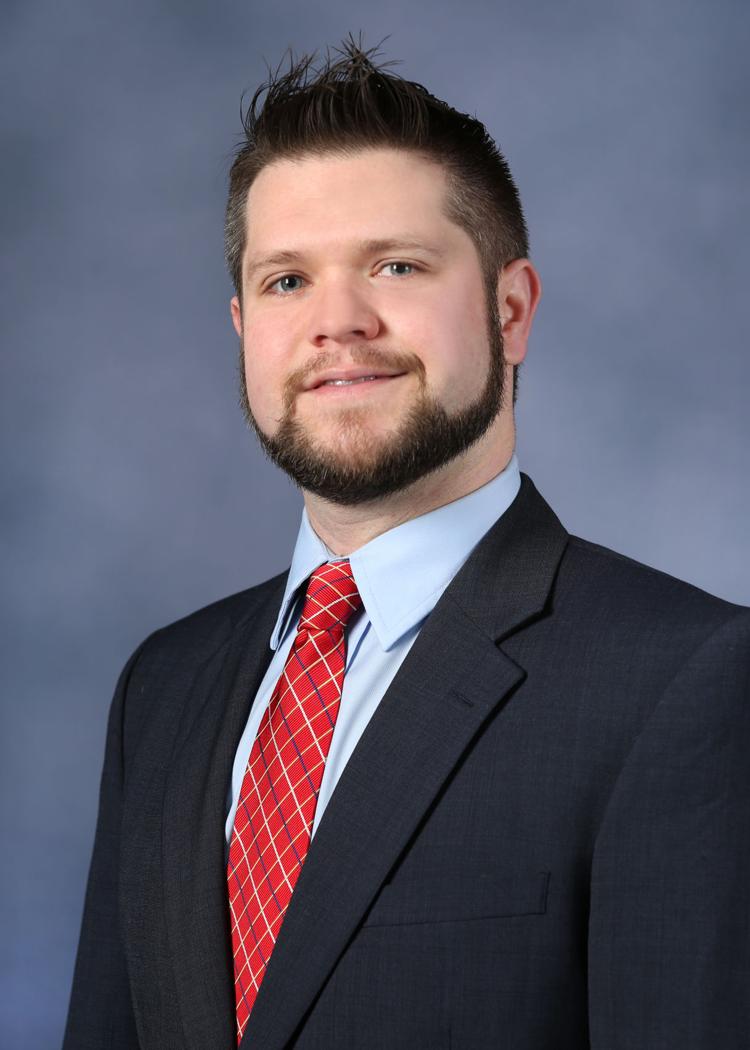 But there is one sign of hope: So much of what's going on related to city transit right now is brand-new. Munster's appointment fills a role that had been vacant for months. There are new members on the organization's board, including a founding member of RIDE New Orleans. Rollouts are scheduled for an interparish pass and the full launch of an app with real-time arrival information, which now is available for download. There also are upcoming bids for a new contract to operate New Orleans public transit beginning next year.
Here's what you need to know about the organization now.
Who is in charge at RTA? What's the difference between RTA and Transdev?
Like Las Vegas and many other cities, a private company — Transdev, once known as Veolia Transdev — runs the day-to-day operations of public transportation in New Orleans. That company reports to an eight-member volunteer board of commissioners (appointed by Mayor LaToya Cantrell and Jefferson Parish President Mike Yenni, though there currently are some holdovers from previous administrations), which is responsible for decision-making about RTA's activities and finances. RTA's director (Munster, appointed in an interim capacity) is a public employee; he works for and oversees the agency.
As described in national transit advocacy group TransitCenter's "A Bid for Better Transit" report, this setup has advantages and disadvantages. Private operating companies have efficiencies they've developed from work in other cities; unlike city governments, however, they have a profit motive that needs to be aligned (via regulations and contract terms) with public goals.
There's also a disincentive for private companies to be open about problems with performance when new contracts — like the agreement to begin operating New Orleans transit in late 2019 — are at stake.
"It's not in [Transdev's] best interest to say the system needs improvement, especially when they've been here for 10 years," Posorske says.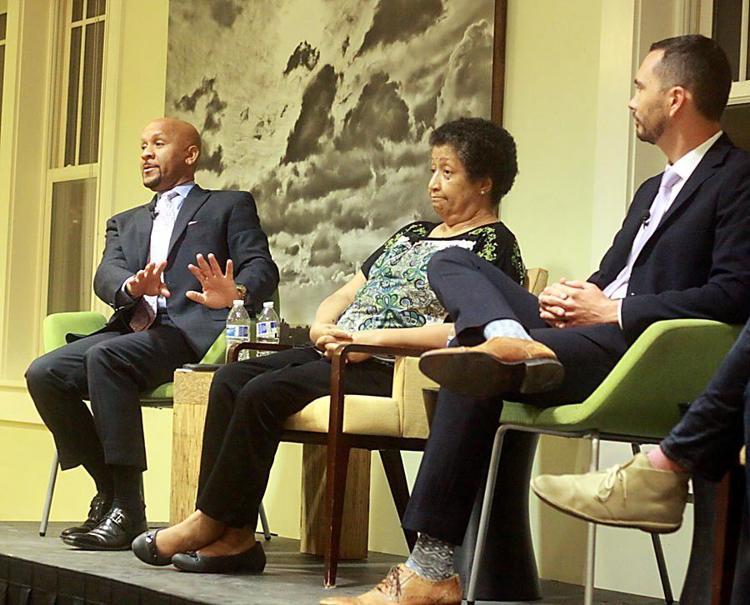 Where does RTA's money come from? How can it pay for new big projects (like new streetcars) when it feels like the system isn't working that well?
The majority of RTA's revenue comes from taxes. RTA says just 18 percent of its 2017 revenue came from fares.
Although financial reports this year have looked good, Transdev Chief Strategy Officer Adelee Le Grand says there is an overall "constrained financial situation" RTA faces, especially when compared to the years before Hurricane Katrina and the levee failures. Before the storm, fares were higher relative to inflation, ridership was much higher (in part thanks to a larger fleet of vehicles) and RTA benefited from a contract to provide bus tokens for schoolchildren in the area.
The big projects, such as the Loyola Street streetcar buildout, frequently get an assist from grants, which often are earmarked for specific types of work.
RTA Board of Commissioners Chairman Flozell Daniels Jr. says RTA needs to be "transparent" with the public about the complexity of its funding model — and frank about why money is being used for a specific purpose. "The question I have for folks is: Are we going to turn away federal money that's been designed to support [a] particular activity?" he says.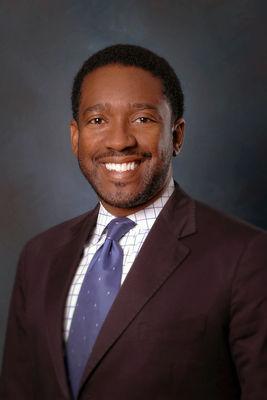 But even the use of grants can inspire criticism. Transit advocates argue it's misleading to call them "free money," because even grant-funded projects that don't require a local match absorb the time and attention of a small staff.
I keep hearing about the "strategic mobility plan" or "20-year plan." What is that?
The strategic mobility plan (SMP) is a 20-year, high-level plan developed with the input of riders, advocacy groups and other stakeholders. It includes more than 100 action items related to RTA's long-term goals and shows the specific ("ticket vending machines at 25 high-traffic stops") and the abstract ("encourage affordable housing in new developments with good transit").
The SMP doesn't include detailed explanations of how each goal will be accomplished. To contribute to those plans, RTA will partner with the Regional Planning Commission (RPC) on a comprehensive operations analysis (COA) beginning later this year. This analysis studies how people are using the system (for example, where people get on and off) to identify low-cost, high-return areas for improvement.
RPC Deputy Director Jason Sappington says one of the hopes is to identify "latent demand" — gaps in existing coverage and areas where people would ride the system if it were available.
The last COA was performed in 2011.
"Where people live is different than they used to live," Sappington says. "A lot of people that have been priced out of New Orleans now live way down in Jefferson Parish but they still [need to] get to work. The system as it exists now … cannot keep up with that." 
My bus is always late. What is the RTA doing to make the buses run on time?
"[Timeliness] is one area that is obvious for improvement," says Munster, adding that bus on-time reliability ratings have hovered around 75 percent since last fall. (RTA says the same metric is slightly lower for streetcars.)
Munster and other officials say two key things currently are causing delays in the system — a heavy amount of road construction in the city and a lack of accurate information about arrival times. Munster says there are plans for RTA to work more closely with city departments to adjust routes based on current road conditions. Transdev Vice President Justin Augustine III wants to work with the Department of Transportation and city engineers to identify workarounds, such as dedicated lanes for buses delayed by traffic bottlenecks.
There also are hopes for the "clever device" system that provides real-time arrival information to RTA's app — information that public transit agencies in other cities have had in place for years. In addition to offering riders a better picture of where buses and streetcars are, real-time arrival information helps buses run on schedule by locating choke points, although gathering this information will take several months. Munster thinks improving timeliness will go a long way toward restoring rider confidence in RTA.
Transit advocates stress the urgency of solving this problem, saying late arrivals create problems for riders that go beyond inconvenience. One RIDE New Orleans survey of transit riders working at Harrah's New Orleans Hotel and Casino found 29 percent of respondents had been late to work three or more times in the past month. HousingNOLA Executive Director Andreanecia Morris, who offered her thoughts to RTA on its SMP, says late arrivals can cause people to lose jobs or can hold them back professionally.
Is RTA going to build more shelters? Will there be one at my stop?
"This is a city where we have inclement weather routinely," Morris says. "There needs to be shade and protection from the sun and there needs to be protection from rain, period."  Her concerns are echoed by District D Councilman Jared Brossett, who recently pushed for zoning rule changes to expedite the shelter-building process.
Munster says RTA has budgeted $250,000 to install 21 additional shelters this year, but the board and Transdev have been working to secure grant funds that would allow for 33 additional shelters.
RTA will use ridership numbers to determine where those shelters go, Munster says.
So are they really going to extend the Rampart streetcar down St. Claude Avenue?
It's not clear yet. The project is still being studied, and officials have been careful to say it's "not a priority" for New Orleans public transit.
Public opinion is divided on this issue. It pops up at almost every RTA board meeting, with comments ranging from Faubourg Marigny business owners cheerleading the expansion to riders saying there's no need for more streetcars.
Some transit advocates also are critical of the idea. "If they are dedicating staff to this, their staff is not focused on how you move forward with the rest of it," Posorske says. Ultimately any expansion may fan the flames of a long-running conflict in which riders accuse RTA of supporting streetcar service — which some view as a gift to developers and tourism boosters — over bus service, which connects to more residential neighborhoods. 
Transdev staff remain adamant they do not prioritize streetcars over buses or ferries, and that the extension will proceed only if it makes sense for riders. "We're not putting one mode over another," Le Grand says. "It's about the best solution for our customers and how we can most efficiently move folks." 
Why hasn't RTA sent more buses to New Orleans East and Algiers?
One of the more general challenges RTA faces is the varied character of New Orleans neighborhoods — the nature of service shifts as one moves beyond the urban center, Munster says. As Transdev officials describe it, however, the underlying issue is the expense of running high-frequency buses to areas that may not be able to fill the seats. "I've heard some people say, well, I want bus service every three minutes, I want every five minutes. Well, is that really practical in certain areas?" Augustine says. "Supply and demand and demographics come into play."
Le Grand says what the organization can do is explore solutions beyond RTA's standard 40-foot buses. This might include using smaller vehicles or implementing on-demand or "circulator" services to bring riders from geographically farther neighborhoods to transfer points or the city center. The COA also will provide more information about where demand for service is greatest and will drive decision-making about frequency on routes.
Augustine recognizes this as another high-priority problem to solve, given the cost-of-living challenges roiling the city.
"The extremities or the farther reaches of our community seem to be more affordable than the internal urban core … which means more frequent service has to be delivered from us [to those areas]," he says. "So that means we have to think differently how we deliver those core services."
What are our elected officials doing about RTA?
"[Transportation] doesn't matter until the politicians say it matters, and they're starting to say that," Sappington says. As Cantrell and the new City Council have taken office, transit has been a frequent point of reference in officials' public remarks. One of its most outspoken proponents is District C Councilwoman Kristin Gisleson Palmer, who represents parts of the West Bank as well as the French Quarter, and who chairs the council's transportation committee.
Palmer sees transit and housing policy as part of the puzzle of holding down the cost of living in the city and says she is "not pleased [with RTA]. I don't think they've been responsive to communities."
There are a number of improvements Palmer would like to see from the organization, including a route redesign similar to one implemented in Houston, as well as bus routes to job centers such as the main Ochsner campus on Jefferson Highway. She also has floated ideas targeted to specific constituencies, such as a free municipal transit pass for kids ages 13-18 and a park-and-ride center for downtown hospitality workers.
Cantrell also seems to be taking a stronger role on transit than her predecessor, creating an Office of Transportation and installing its head on the RTA's board.
What's the deal with the contract? Will Transdev stay on as operator?
"I feel like Transdev has been doing a fairly good job," Munster says. "Are they the absolute best we could ever hope for? Maybe, maybe not." As far as next year's new operating contract, Palmer says she hopes to see at least three or four bidders. (Transdev  "absolutely" will bid on the contract, Augustine says.)
David Bragdon, executive director at TransitCenter, says even if Transdev wins the contract, a bidding process will keep the company on its toes. He calls New Orleans a "marquee city" that's been "underperforming," and thinks many companies will see the contract as an opportunity.
There also are benefits to starting over with a fresh agreement — the current contract is not very specific in terms of performance measures (like breakdowns), Bragdon says, which can be included in a new agreement with accompanying penalties.
RTA needs to redesign system to accommodate riders
Is the service really getting better at all? Is it ever going to be like it was before Hurricane Katrina?
"I've been riding the bus since I was 7 [years old], and now I'm 62," rider Wanda Davis told the RTA board at a recent meeting. "The bus service is not good right now, compared to what it used to be."  For people who still remember the system before the storm, there remains a nagging gap between the kind of public transportation the city offers now and the way it was before 2005.
But "the city before Katrina and the city after Katrina are two different landscapes," Le Grand says. As Transdev officials tell it, basically, no — it's never going to be the same. (Augustine thinks people underestimate how much it took to bring service even to its current level.) But they also argue that it's a mistake to compare the time before the storm to the time after; as the city undergoes major demographic shifts, they say, the financial environment changes and new transit technologies develop.
By some measures, there are signs that service is getting better — slowly. Munster points to ridership growth attributed to service expansions from 2016; according to RTA, by count of vehicle revenue hours (the number of hours buses are available to pick up passengers), bus service increased by 29 percent since 2012. Munster thinks it will help if the agency can do a better job communicating this kind of data. "In truth, the system as a whole is performing a lot better than people perceive," he says.
Both RTA and Transdev say they are attuned to the underlying problem — riders don't feel recognized or that they're being heard. Le Grand says officials are trying to create more opportunities for riders to say where the system isn't working for them, such as changing public meetings to evening hours so more people can attend.
She encourages riders to keep asking questions, even — or especially — when they don't like the answers they've received thus far.
"We have to hear what people have to say," Le Grand says. "We have thick skin, and we understand that the services that we provide … they are life services. We welcome the feedback, the good and the bad, because that's what helps us be more responsive."
Munster is sympathetic to rider impatience, but urges the public to hang on and stay in the conversation while RTA implements its long-term plans.
"While we are asking for patience, we're asking for, in practical terms, slightly less patience than we asked for a year ago [during the SMP planning process]," he says. "It's all of these pieces that need to be put together to make sure the system is where it needs to go."