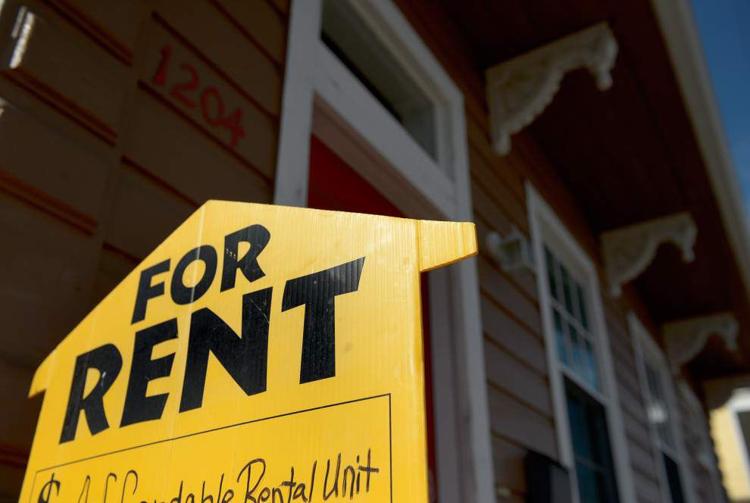 With a limited availability of federal funding, more cities are looking at local options to support affordable housing by leaning on legislation to place affordability requirements on new construction.
Luxury housing developments often are outpacing affordable units; newer units end up charging higher prices to recoup construction costs and pay back debts to investors — leaving even fewer housing options for lower-income residents while officials look to attract more development using tax incentivizes that aren't attached to affordability requirements.
The idea that bursts of new construction would ease housing costs across the board just isn't happening, analysts say; only higher-end rents are trending down. Meanwhile, working class renters continue to pay even higher rents while wages are stagnant. Despite several failed legislative attempts, Louisiana's minimum wage remains set at the federal rate of $7.25.
But the New Orleans City Council is pushing to adopt policies that would require affordable units in new developments, policies that are up against a deadline from Gov. John Bel Edwards.
The City Planning Commission will look at "inclusionary zoning" rules that would make affordable units a requirement in certain developments, which follows a "smart housing mix" study that addresses areas where "disparities in affordable and workplace housing options exist."
The City Council's Aug. 7 Community Development Committee adopted the motion for a public hearing on the proposals. Earlier this year, Gov. Edwards vetoed legislation that would prohibit cities from "inclusionary zoning" measures, but only on the condition that New Orleans — which sat on the recommendations for months — moves quickly to adopt them before the next state legislative session.
If cities that have expressed an interest in inclusionary zoning policies don't end up creating them, "I will conclude that it is not in their will to utilize these strategies and I will be inclined to sign a similar piece of legislation" against inclusionary zoning in 2019, the governor said in his veto statement.
Mayor LaToya Cantrell's Chief of Staff John Pourciau said that "given that time crunch, we're in a place where we have to keep the ball rolling."
"We have just a few short months to prioritize this important work," Pourciau told the committee.
One option would create a zoning overlay in areas with housing disparities, and require that 12 percent of units in developments with 10 or more units be set at below market rate, which would be reserved for residents earning 60 percent or less of the median income.
Another option — one that's supported by affordable housing advocates — would create an inclusionary zoning "base" that could cover not just entire districts but individual parcels, including areas in more "desirable" neighborhoods where gentrification and high prices have displaced longtime residents previously paying affordable rates. Those zoning changes would still be subject to the same kinds of City Council approval as other developments.
District C Councilmember Kristin Gisleson Palmer said displaced populations shed light on the differences between gentrification and "revitalization"; the question becomes, "How do we keep them there?"
---
New Orleans' affordability crisis — exacerbated by the literal demolition of housing assistance and rampant up-scaling in formerly lower-income neighborhoods — now cuts across incomes, with a majority of renters in a rental-heavy city feeling the squeeze from higher housing costs.
More than half of New Orleans residents are renters, and more than 60 percent of those renters — and 32 percent of homeowners — are considered "cost-burdened," or spending at least 30 percent of their income on rent and housing costs, including utilities.
Andreanecia Morris, who leads the Greater New Orleans Housing Alliance and Housing NOLA plan, clarified to the committee that the city's affordability crisis "doesn't simply mean subsidized housing."
"We're also talking about housing people who can't afford unassisted [housing]," she said. "There are people in this city who make $50,000, $60,000 a year and are struggling … While the most vulnerable are the most vulnerable, this is a crisis that touches every income bracket in the city."
According to Ellen Lee, Cantrell's economic development director, fair market rents in New Orleans have increased 50 percent since 2005, and average home prices have gone up 12.5 percent since 2014.
Meanwhile, the state's minimum wage — set at the federal $7.25 hour — has remained stagnant, reflecting wages across the board. The city's median income is $36,792, while average home prices hover around $219,000.
One recent report says New Orleanians would need to earn an hourly wage of at least $19.15 to afford a modest two-bedroom apartment.
The report from the National Low Income Housing Coalition found that no full-time worker earning federal or state minimum wage in any city in the U.S. can afford a two-bedroom rental at market rate
Meanwhile, roughly 21,000 people in New Orleans are on a waiting list for subsidized housing vouchers.
"If we don't have vouchers, then what do we do?" Palmer asked. "I posit it may not be the fact that we have the will to address affordable housing, it's that we don't have the funding for affordable housing."
A progress report from Housing NOLA finds that the city still is far from meeting the affordability goals outlined in 2015's 10-year housing plan. This year, its progress report dipped into "negative" housing as the availability of new units is easily outpaced by the need.
Expansive plans and recent board appointments are promising signs at New Orleans Regional Transit Authority (RTA), transportation advocates RI…
Stalled City Hall housing policies — including previous smart housing mix plans as well as the "healthy homes" rental registration ordinance, which was tabled indefinitely last year — also have delayed that progress, Morris said.
That last piece — the "rental registry" — is one that housing advocates argue could remedy many of the city's housing issues by enforcing a safer and healthier housing stock. In 2016 alone, just one attorney with Southeast Louisiana Legal Services handled more than 150 rental habitability cases and dozens of complaints, pointing to a parallel crisis developing alongside affordability issues.
But last year, the City Council put the issue on the backburner; its author, then-District B Councilmember LaToya Cantrell, made the issue a part of her "affordability plan" in her mayoral campaign, and her transition team's report outlined steps to reintroduce the measure.
Morris also cast doubt on the City Council's approval of Entergy's "peak demand" power plant in New Orleans East, arguing that money spent on its development would be better spent on energy efficiency measures in homes citywide.
"We've got to walk some of this back," Morris said. "Literally, figuratively, we can't afford this level of energy consumption."
---
Cantrell's administration is taking what it calls a "three-legged stool" approach to looking at affordable housing.
That first leg is assessing its publicly owned land assets, including property under the Housing Authority of New Orleans (HANO) and New Orleans Redevelopment Authority (NORA).
Lee says the city has "returned to commerce" 4,000 NORA properties since May 2008, while another 1,700 are still in its inventory. Roughly 1,500 have been made available through the city's Lot Next Door program, another 1,500 are for market-rate housing, and 900 are for affordable housing. Many properties in its inventory are concentrated in the Lower 9th Ward and New Orleans East, which Lee says makes their use "more challenging for the real estate market."
Its second leg is taking stock of its federal, state and local funds and available tax incentives, and its third leg is working with developers.
Morris says Housing NOLA also plans to work with Tulane University to look at construction costs, often a major barrier for developers to break ground, and find ways to alleviate them.
A recent test of inclusionary policies failed with the passage of the Riverfront Overlay District — the City Council dropped a proposal to mandate that denser developments along the Marigny and Bywater riverfront including affordable units.
And developers behind an apartment complex along the Lafitte Greenway secured a density bonus — permitting them to build beyond the allowed scope of a project — to add 110 more units, with 14 units at affordable rates.
Morris told Gambit "it's laughable" that developers can squeeze officials for more space only to produce a handful of affordable units.
Jenga Mwendo with Crescent Community Land Trust, which has permanently affordable units inside the Pythian building, said the "market is not responding fast enough to the need."
Kevin Hurstell, director of housing programs with Advocacy Center, said the city's housing goals also need to meet the needs of people on low and fixed incomes. With average Supplemental Security Income payments through Social Security at $750 a month, Hurstell said, "That's unsustainable. That's cost-burdened."
"We want to make sure the smart housing mix doesn't get dumbed down." Morris told Gambit. "There's a lot of blighted housing in this city, a lot of need, a lot of opportunity … If we can be thoughtful and we can be clear, it's a win-win. It's what's possible, and quite frankly, it's what the city deserves."