In New Orleans, we at Gambit have identified the 2019 "40 Under 40" class.
The proud group includes overachievers and do-gooders -- those who stand out in the community.
Congrats to the Class 2019! Meet them below!
---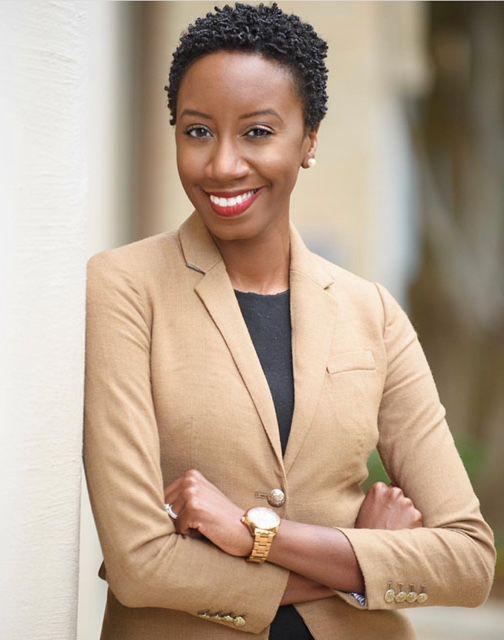 Krystal Hardy Allen, 34
CEO K. Allen Consulting
Senior director of programs, policy and strategy, Propeller
www.kallenconsulting.org | Instagram: @k.allen.consulting | Twitter: k_allen_consults
Krystal Hardy Allen grew up wanting to be an elementary school teacher but ended up working in school administration. Now, she works as a community and policy advocate for programs aimed at making schools more equitable.
"As an educator, African-American woman and a first-generation college graduate, I am committed to doing whatever it takes to ensure that we build life-changing, equitable and liberating school environments where all of our children can thrive," she says. "Ensuring that the perspectives of children and families are honored and centered in the process is deeply important to me."
Allen first came to New Orleans in 2011, working as an assistant principal for KIPP New Orleans schools. She also built a consulting practice, coaching principals and training teachers in 196 schools across the country on building schools that serve all races equally — increasing family and community engagement, data-driven instruction and teacher leadership.
Propeller, a nonprofit that helps entrepreneurs build their businesses, was a client of hers. The relationship evolved into a position as the organization's senior director of programs, policy and strategy.
"I'm really in love with their mission to support social entrepreneurs who are addressing social and environmental disparities," Allen says. — HOLLY HOBBS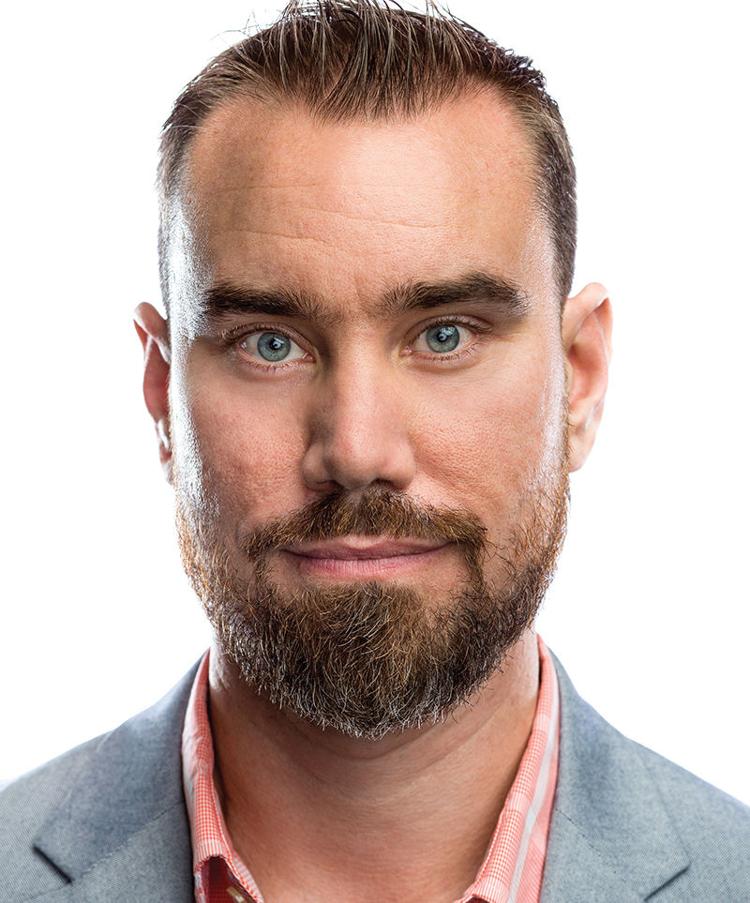 Jon Atkinson, 35
CEO, The Idea Village
www.theideavillage.org | Twitter: @IdeaVillage | Instagram: @ideavillage
Jon Atkinson wants to see a New Orleans where local employers are dynamic and committed to growth. As CEO of the Idea Village, he leads an organization that supports high-growth entrepreneurship by building a "village" of people who are passionate about innovation, the city and building industry-leading companies.
He began his career in New Orleans post-Hurricane Katrina by financing start-ups and small businesses.
Working for a number of companies in various industries has given him the ability to bring together "so many experts in their respective fields and (to) facilitate opportunities" for them to learn from each other.
Future goals include cultivating local expertise and specialized networks he believes are "necessary to help companies scale rapidly and win in national and global markets." — SARAH RAVITS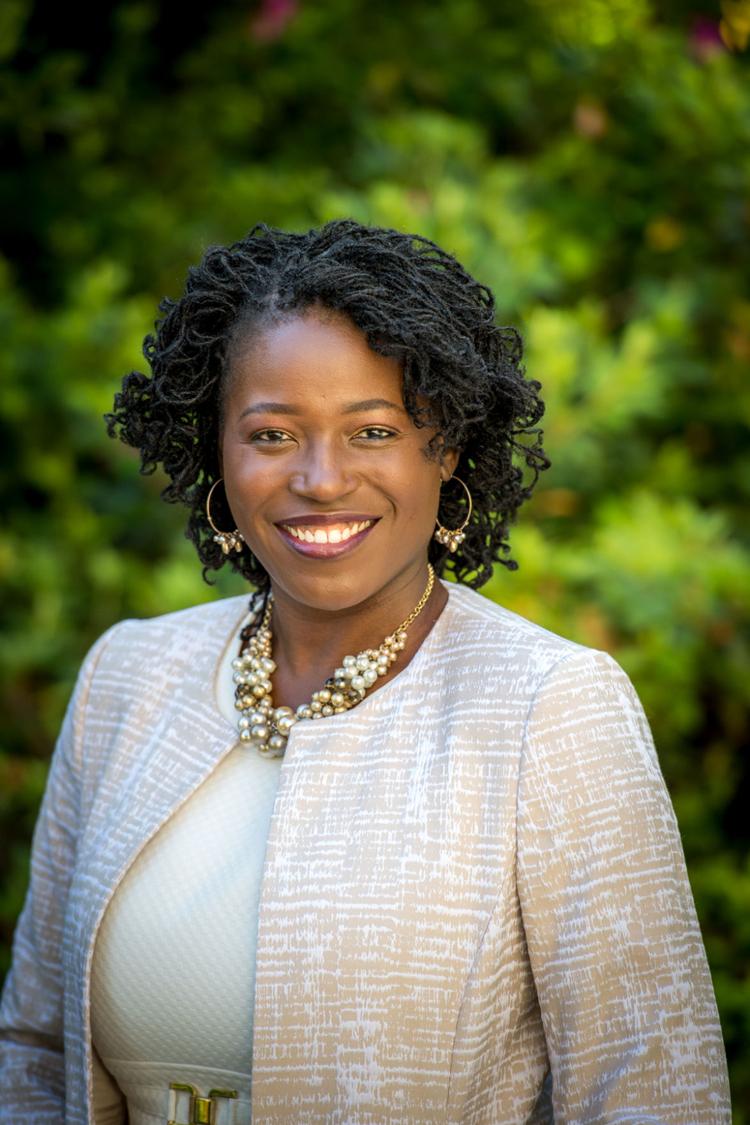 Shantay Bolton, 39
Vice president, Human Resources and Institutional Equity, Tulane University
While working in Saudi Arabia, Shantay Bolton was recruited by Tulane University to play a pivotal role in workforce development. She brought to New Orleans her deep collection of international experiences to incorporate into human resources programs and services.
Bolton now is Tulane's vice president for Human Resources and Institutional Equity, as well as a member of the New Orleans Workforce Leadership Academy and an Aspen Institute Economic Opportunities Fellow. She participates in business planning at Tulane and works on institutional policies to enhance benefits, oversee equity strategies, and organize development and oversight for human resources programs and operations management.
She and her team have transitioned the university to a self-insured health plan which "positioned us to better leverage our clinical footprint, diversify and expand benefit offerings," she says. Bolton also promotes inclusion in the workplace, casting a wide net when hiring without inadvertently excluding underrepresented groups from jobs. — SARAH RAVITS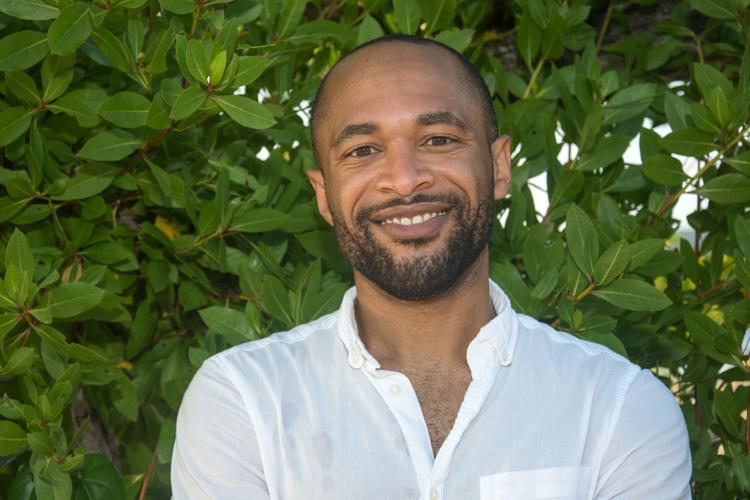 Antoine Brantley, 32
Program evaluation supervisor, Louisiana Department of Health, Office of Public Health, STD/HIV Programs
Antoine Brantley had an interest in public health work from an early age.
He grew up in Detroit, and during his freshman year at the University of Michigan, he studied infectious diseases. Over time, his focus shifted to the social and historical factors that contribute to the HIV epidemic in African-American communities.
"It's a value of mine that regardless of your race or sexual orientation or poverty level you are born into, everyone should have access to positive health outcomes," Brantley says.
He completed a master's degree in public health at Tulane University and currently works at the Louisiana Department of Health, serving as program evaluation supervisor in the office of STD/HIV Programs.
"We're trying to create programs that address barriers to access to health care, stigma about HIV/[sexually transmitted diseases] and LGTBQ issues," Brantley says. "I've seen people living with HIV get into medical care, stay in treatment and stay in medical care longer, and it's really important to me to be a part of that change." — HOLLY HOBBS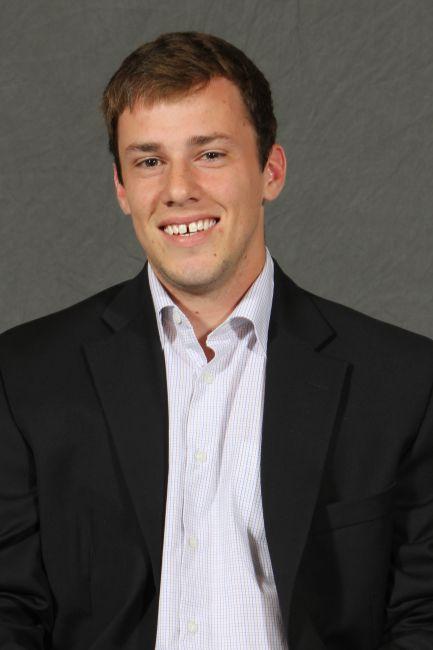 Kevin Bratcher, 28
Co-founder/director of business operations, Beyond the Equator & Supreme Specialty Foods
www.supremespecialty.com | Instagram: @btequator | Instagram: @supremesf1
Kevin Bratcher's goal is to bring healthy food into mainstream products, which he does through Beyond the Equator, which produces a line of nut-free peanut butter alternatives, and Supreme Specialty Foods, which manufactures and sells superfood seeds and their derivatives from his farm in Bolivia.
"Our products incorporate some of the healthiest seeds in the world and allow consumers to improve their diets without sacrificing taste for added nutrition," he says. Bratcher grows "superfoods" including chia seeds throughout South America.
His goal is to grow Beyond the Equator into a national brand by creating and marketing healthier versions of products that consumers know and love.
"As society moves toward healthier alternatives," he says, "we were excited to create products from some of the healthiest foods on the planet." — SARAH RAVITS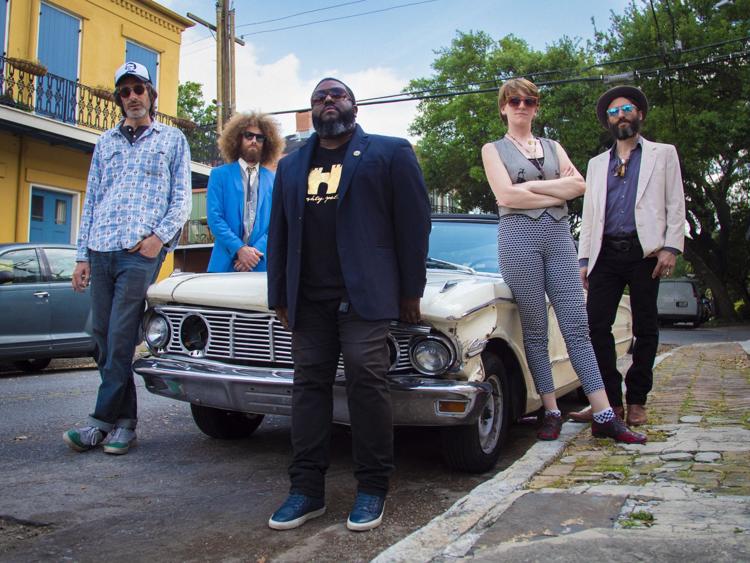 Liam Conway, 35
Daniel Grey, 38
Lauren Miller, 29
Galen Cassidy Peria, 38
Shane Sayers, 39
Co-founders, United Bakery Records
www.unitedbakeryrecords.com | Instagram: @unitedbakeryrecords
In a few short years, United Bakery Records has become a pillar of New Orleans' DIY community. Founded in 2015, the label grew out of the United Bakery Gallery, a mixed-use space on St. Bernard Avenue in the 7th Ward that served as an intimate performance venue before it closed in September 2016.
Its spirit lives on in the record label, run by Liam Conway, Daniel Grey, Lauren Miller, Galen Cassidy Peria and Sean Sayers.
United Bakery Records was built by and for musicians. "[W]e the founders of United Bakery Records can imagine few things as gratifying as to be offered the resources, the trust and support, and the artistic freedom to realize our own creative visions," the label's mission statement reads. "[W]e hope to fulfill this wish for others and seek to enable the creative ones to create, the free spirits to be free, and the inspired ones to inspire."
Since 2017, United Bakery has held an annual "revue" at Marigny Studios during the week between New Orleans Jazz & Heritage Festival weekends. Twelve artists perform and are recorded live, and one song picked from each set is included in a compilation album released by the label. A ceremonial gong, a tradition left over from the fondly remembered performances at the gallery, serves as a 13th track to round out the baker's dozen on the album.
Running the label and holding the annual revue is a lot of work for five people, but through collaborative effort, United Bakery gets by. "We run things with a fairly egalitarian spirit," Peria says. "Everything is pretty grass roots and with a DIY spirit, so any one of us will pick up the slack to do whatever task needs to be done, whether it's emailing venues or sponsors, or running across town to get booze for an event."
Each team member has a niche that helps the label function smoothly. Conway, a photographer, does much of the label's photo work. He also does most of the bookkeeping and maintains the website and social media. Miller, a painter and visual artist, helps artists book shows and co-hosts the label's weekly radio program Friday nights on WHIV. Grey, a photographer and co-host of the radio show, also does photo work for the label and promotional work with venues. Peria, a musician, songwriter and filmmaker, released a debut album on United Bakery Records as Duke Aeroplane and currently is working on a feature film, "The Heartbeat, The Hammer." Sayers, a singer-songwriter, is the label's spiritual talent scout and also is working on a debut album.
Together they've created a thriving creative community. — RAPHAEL HELFAND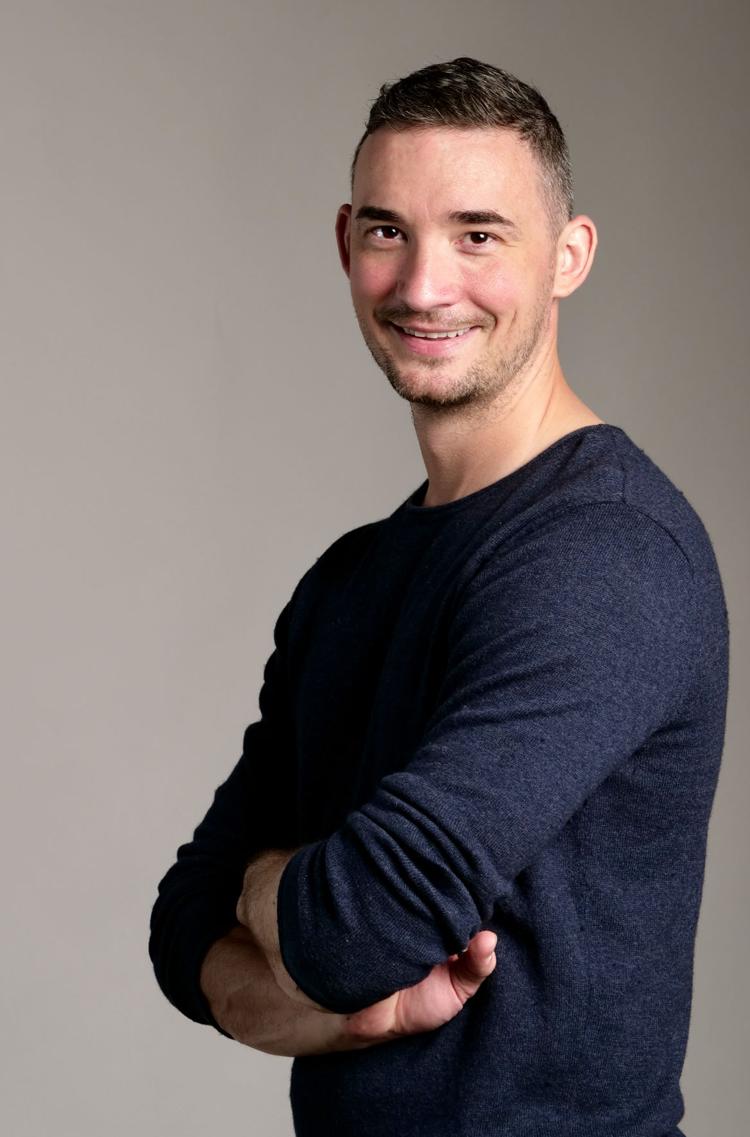 Augustin Correro, 34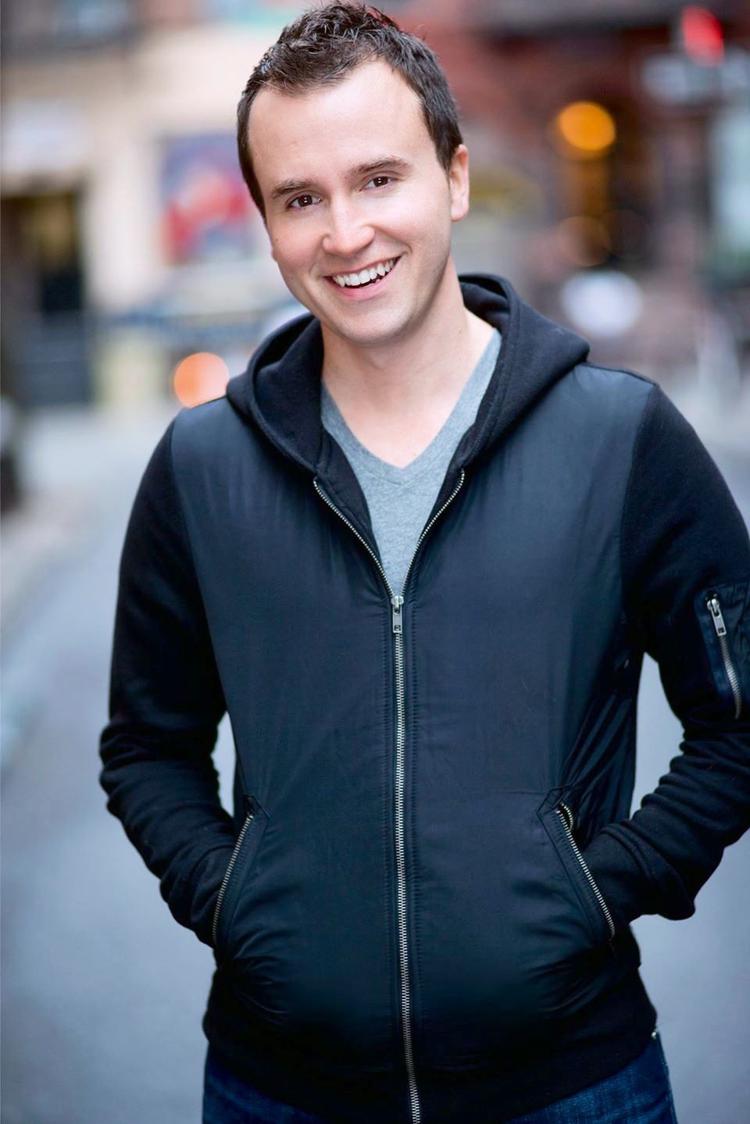 Nick Shackleford, 37
Co-founders, Tennessee Williams Theatre Company
www.twtheatrenola.com | Instagram: @twtheatrenola
A deep-rooted love of playwright Tennessee Williams and a longtime desire to move to New Orleans created what Augustin Correro calls "the perfect storm" to create the Tennessee Williams Theatre Company of New Orleans in 2015 with his husband Nick Shackleford.
Correro, a Mississippi-born New Orleans transplant like Williams, long had felt a connection to the man he affectionately calls the city's "patron saint playwright." He introduced Williams' plays to Shackleford, whose musical theater background drew him to the scripts' musicality and poetry.
What began as small plays in bars and church recreation rooms has evolved into a theater company where audiences of locals and tourists gather to watch a breadth of Williams' plays. The company recently partnered with Loyola University, where it will stage productions and connect with the "next generation of theatermakers." The company also puts on a play to coincide with the annual Tennessee Williams Literary Festival.
To cater to the city's lively audiences, the duo likes to involve the audience in their productions. "In addition to being … in on most of the jokes, [New Orleanians] also like to go to something where you're not just asked to sit back, relax and enjoy," Correro says. — KAYLEE POCHE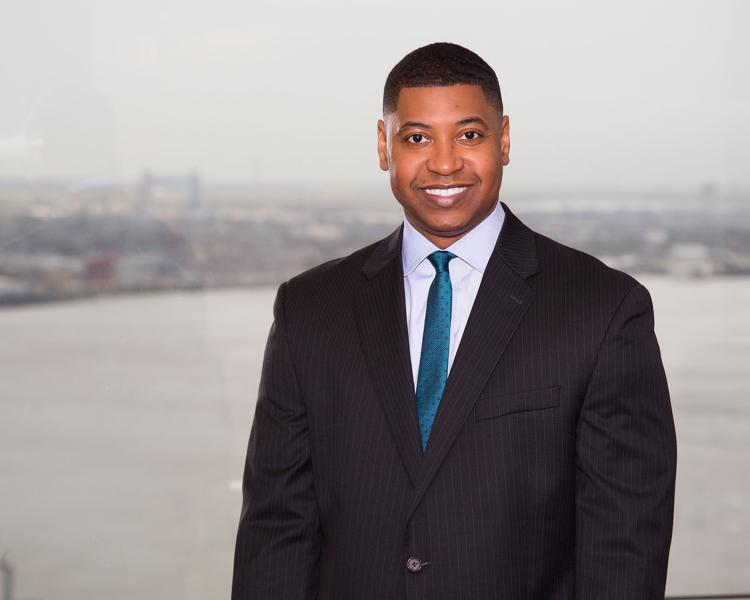 Brandon Davis, 39
Partner, Phelps Dunbar law firm
www.phelps.com | Twitter: @Phelps
Brandon Davis always wanted to be a lawyer. After he earned degrees from Loyola University New Orleans and Tulane University School of Law, he joined Phelps Dunbar as a labor and employment attorney with a focus on immigration and international business.
"For the most part, my practice focuses on the American dream, helping business persons from across the globe grow and expand their business in the United States and create opportunity here," Davis says.
His pro bono immigration work also has been widely recognized. "We just helped three children avoid deportation after years of litigation," he says. The three siblings traveled from El Salvador to the U.S. and were jailed for six to eight months. "We were able to reunite them with their parents here in New Orleans," he says. "Now we're working toward legal status for them." — HOLLY HOBBS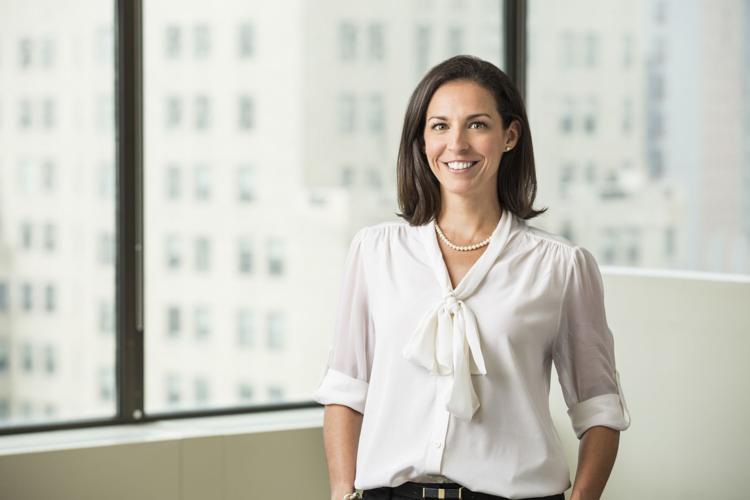 Lorey Flick, 38
Principal, Flick Engineering Professionals
Since moving back to her hometown of New Orleans three years ago, after working in New York City for more than a decade, Lorey Flick has focused on energy policy and educating the commercial building communities about energy.
She has given training sessions and talks through the Mayor's Office of Resilience and Sustainability and soon will serve as president of the New Orleans chapter of the American Society of Heating & Ventilation Engineering.
As principal of Flick Engineering Professionals, she provides sustainability consulting, energy modeling, building commissioning, LEED administration and peer review and quality control for mechanical, electrical and plumbing trades.
Having always been a "lover of science and math," pursuing engineering was a no-brainer, Flick says. "I really fell in love with the building industry during my time in New York City. There's no better feeling professionally than seeing a design you've worked on be constructed and part of the city skyline. ... A ton of pride and satisfaction goes into every project." — SARAH RAVITS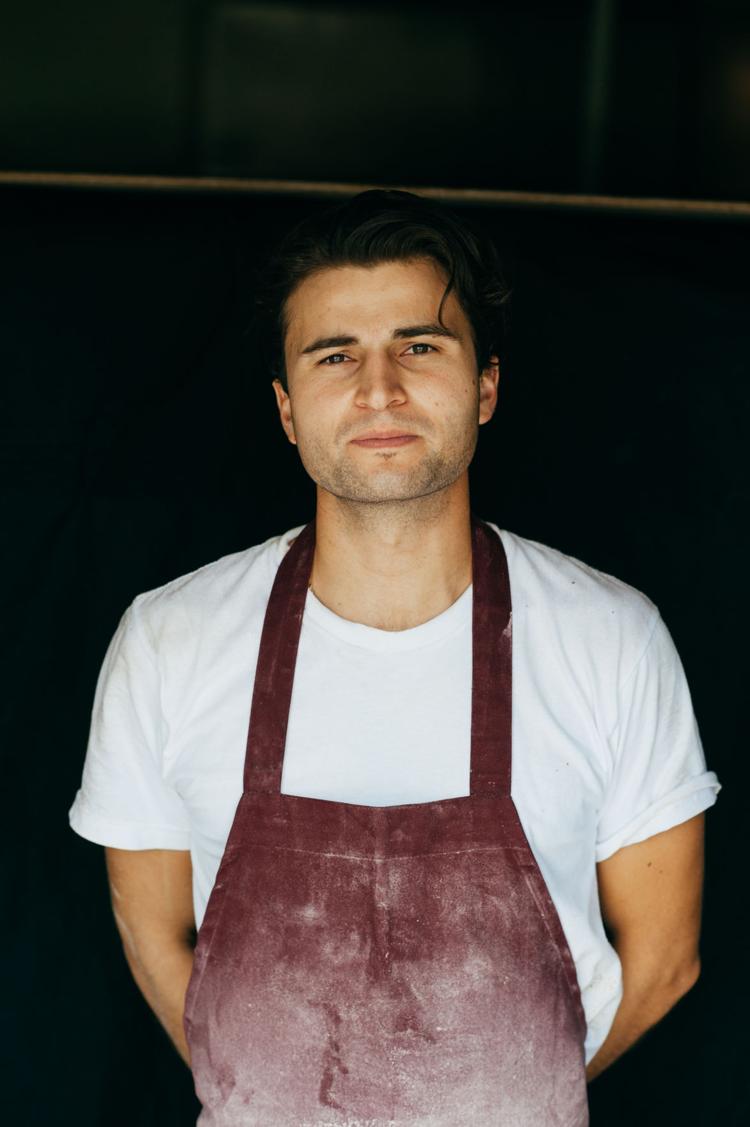 Graison Gill, 31
Owner, Bellegarde Bakery
www.bellegardebakery.com | Instagram: @bellegardebakery
Six years ago, Graison Gill started Bellegarde Bakery, which provides bread made using fresh flour ground on a stone mill in the bakery to more than 100 restaurants and markets throughout Louisiana. The name is a nod to Louisiana's first bakery, which opened in 1722.
Gill recently expanded his focus to become more active on the political and policy levels of food, touting the "importance of small food producers" to the "health of Louisiana's economy."
"The potential economic and ecological impact of small food producers for our state is huge," he says. "Politicians must be made to understand the viability of local food made with local ingredients." He adds that while food is "about pleasure and fulfillment, it is also a tool for social change."
Gill also is working on a book he plans to complete by the end of the year. — SARAH RAVITS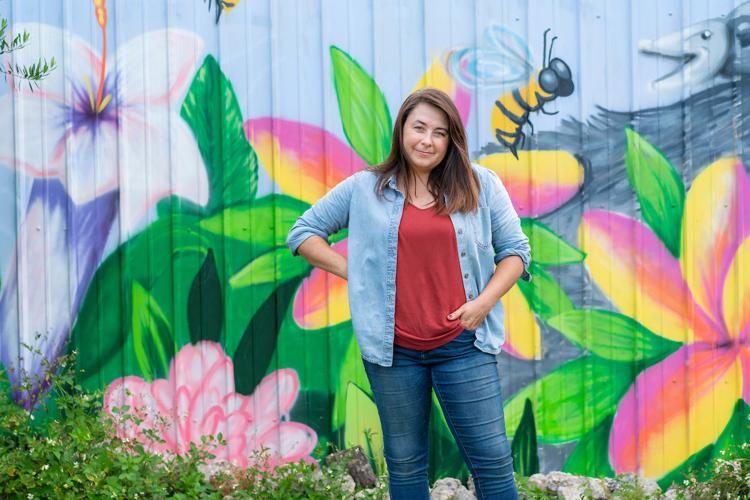 Marguerite "Margee" Green, 31
Executive director, Sprout Nola
Owner, Fat River Flowers
Culinary arts teacher, New Orleans Center for Creative Arts
www.sproutnolafarm.org | www.fatriverflowers.com | Instagram: @sproutnola | @SPROUTNOLA
Green not only is Marguerite "Margee" Green's name, it is how she lives. As executive director of Sprout Nola, she works toward "food sovereignty" — making food accessible to all communities, producing it in an environmentally responsible way and supporting growers with technical assistance and finding markets for their goods.
Sprout Nola runs educational programming, a community garden and farmers market. Green also owns Fat River Flowers, which grows florals and uses them in designs for weddings and parties. She also teaches at New Orleans Center for the Creative Arts, where she instructs students how to grow, harvest and cook vegetables, as well as curing, fermenting and brining techniques and cheesemaking. In her free time, she's a stand-up comedian who performs around town.
Green is looking to add one more job to her resume: Commissioner of the Louisiana Department of Agriculture and Forestry. Qualifying for the election is in August, and Green says her platform is food, farms, climate and cannabis.
"My overall goal," she says, "is to leave Louisiana a better place for small- and mid-sized farmers to make a living and try to care for their communities by growing things … and really trying to boost our economy based on food production." She also supports allowing farmers to grow recreational cannabis and hemp. — KANDACE POWER GRAVES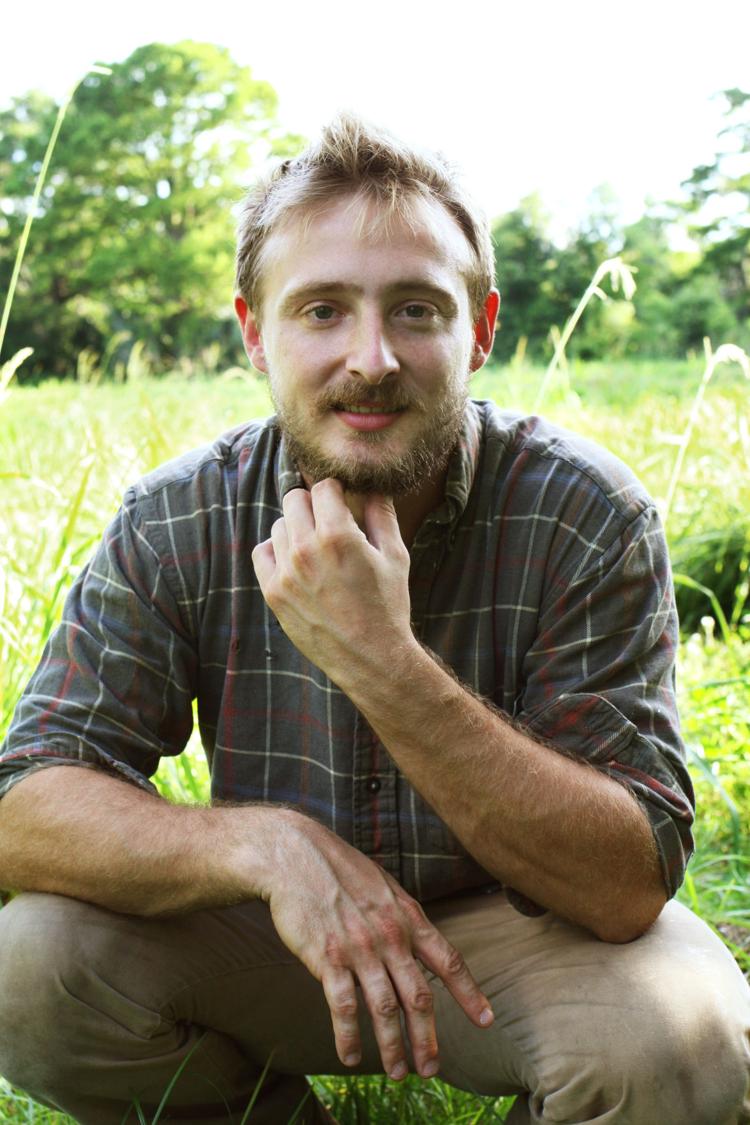 Chris Haney, 30
Owner, Haney Realty
Co-founder, The Greenhouse Collective
By the time he was 20, Chris Haney already had started two businesses — Haney Realty and film company The Greenhouse Collective. When his film company got an email from Big Freedia's management last year asking it to produce a music video for Freedia's song "Rent," Haney's worlds of film and real estate collided.
He wrote the first script — featuring a house full of noisy, messy tenants — for the video within 45 minutes of receiving the email.
As a landlord, Haney works to provide affordable housing, renting select buildings for $1 to $1.50 per square foot. He's also working on "Bloodthicker," a documentary about the sons of New Orleans rappers Juvenile, B.G. and Soulja Slim, who are pursuing musical careers amid their fathers' varying legacies.
"Lots of people try to exploit New Orleans," Haney says, "but being born and raised here, I'm definitely very sensitive to that and want to represent the city in a way that feels real to me." — KAYLEE POCHE
Amanda Kruger Hill, 37
Executive director, Cowen Institute, Tulane University
www.coweninstitute.org | Instagram: @amanda_kruger_hill
As executive director of Tulane University's Cowen Institute, Amanda Hill has made her goals improving education and helping young people succeed. Under her leadership, the institute gathers and analyzes data about how New Orleans public schools are operating, using the research to develop programs. It also has a college preparation program and provides employment skills training to nonstudents ages 16 to 24.
"I have a picture of what's possible within public education and also for young people to live full, thriving lives," she says. "I aim to bring that vision, along with the talented team at Cowen I get to work with every day."
Hill drew early inspiration from her mother, an educator in the San Francisco Bay area of California. After earning master's degrees in teaching and education, Hill helped found a school in California and worked as a teacher counselor and principal there before relocating to New Orleans in 2013. She worked for New Schools for New Orleans, was on the design team for Harmony High and served in a variety of capacities at several schools, signing on as executive director at the Cowen Institute in 2015.
Hill currently is completing a doctorate at Johns Hopkins University. — HOLLY HOBBS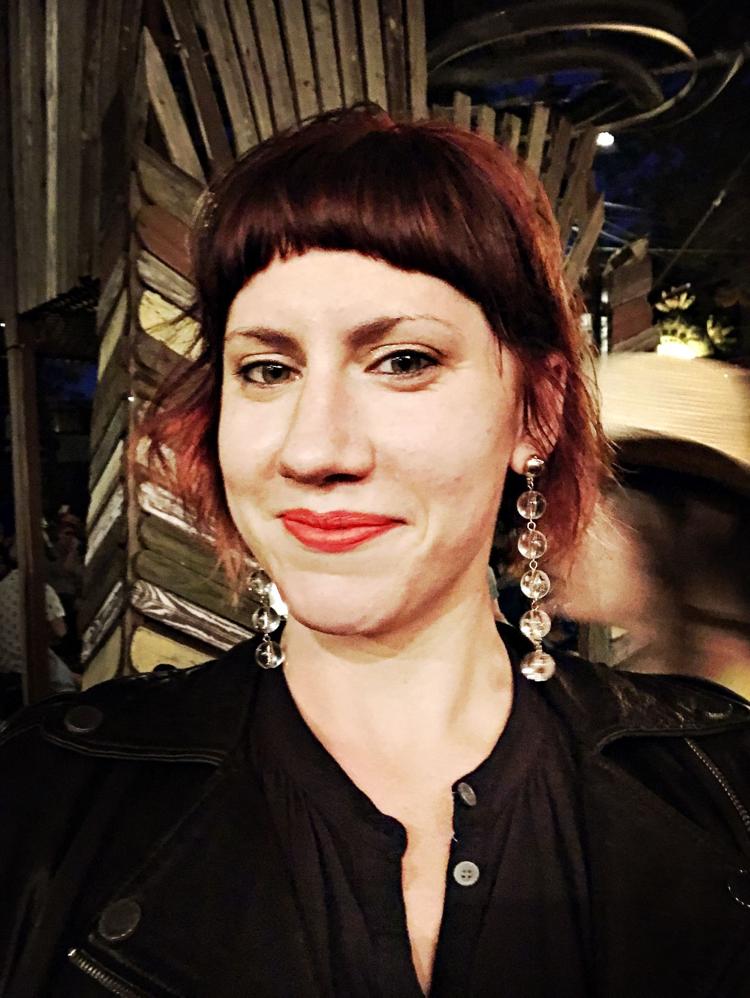 Lily Keber, 37
Filmmaker, Mairzy Doats Productions
www.lilykeber.com | Instagram: @buckjumping
"I love making documentaries because it's a way to bring light to stories and people who might not otherwise be seen or heard," says Lily Keber. "People are endlessly fascinating … and inspiring, especially with the elevated and dense understanding of life that I feel like New Orleanians have."
Keber has lived in New Orleans since 2006, but her passion for depicting life in Louisiana befits a lifelong resident. Her first feature film, "Bayou Maharajah," was a biopic about pianist James Booker and won plenty of critical acclaim, especially for an admittedly self-taught filmmaker. She followed it up with 2018's "Buckjumping," a film about the city's second line and street dancing cultures, which she calls "the high arts of New Orleans."
Though she keeps swearing to herself that she won't make another film about local cultural iconography, her next project also will be a love letter to her adopted home. She's currently filming "I APPEAR TO BE A PROBLEM," about trumpeter Nicholas Payton and his #BAM (Black American Music) movement, which delves into the life of "a legend who's walking among us" and the contemporary music industry.
"Filmmaking is a challenge — artistically, logistically, financially," she says, "and yet, it's a drug I keep coming back to because it's so complex." — KATHERINE M. JOHNSON
Matthew Kincaid, 30
Founder, Overcoming Racism
www.overcomeracism.com | Instagram: @overcomingracism
"Overcoming Racism was founded out of necessity," Matthew Kincaid says. He's been leading anti-racism workshops since he was 14, but it wasn't until he started applying those lessons to his classroom at KIPP Believe College Prep that he realized a need to integrate anti-racism training in school systems. Now, the school's suspensions are down 75 percent, he says.
"It was apparent to me that even though we were espousing to our kids ... what I call the myth of meritocracy — the pathway to success is just through hard work — the systemic barriers that my students were experiencing, both inside and outside of school, were extremely prohibitive," he says.
Since 2016, Overcoming Racism has worked with more than 15 schools in New Orleans and across the country, including Harvard and Princeton universities, hosting intentionally "uncomfortable" workshops addressing racism.
"I want to work with people who want to do the work, people who want to move forward and people who want to make change," Kincaid says. "From there, the ripple effect will impact everybody." — KAYLEE POCHE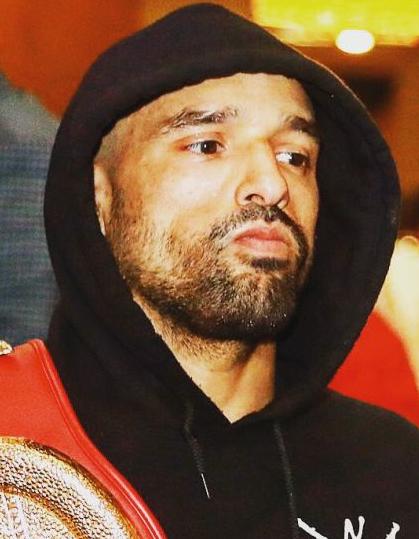 Ramon "Ray" Lopez, 37
Head instructor/owner, NOLA Mixed Martial Arts
www.nolamma.com | Instagram: @theprassassin | Twitter: @nola_mma
Ray Lopez put his high school wrestling career in New Jersey behind him until the age of 29. "I had no intentions of becoming a professional fighter, I just found my passion in teaching and training again," he says.
Lopez and his wife relocated from New York to New Orleans three years ago and opened NOLA Mixed Martial Arts. They take casual students as well as people who want to fight professionally, and they hold self-defense seminars and private courses for women.
"I think we're giving people a healthy physical outlet while trying to stay as affordable as we can (for) anyone who wants to learn how to eat better, move better," Lopez says. "This is not just for people who want to fight; this is for people who want to get in touch with their bodies. If I'm able to offer things to the New Orleans community that benefited me so much personally and be a positive thing in their lives, that makes me happy." — HOLLY HOBBS
Jessica Mallindine, 33
Marine biologist, Bureau of Ocean Energy Management
Volunteer rugby coach at Tulane University and for Rougaroux 
www.boem.gov |www.facebook.com/TulaneUWRFC
Jessica Mallindine grew up running track and playing basketball and soccer, but she found a true avocation when she volunteered to coach a women's rugby team at Tulane University.
"I don't think there's any other sport like rugby in that the culture has a major influence on how the game is played," she says. "There's a heightened emphasis on respect, particularly for your opposition and the referee. … Being dedicated to that philosophy is massive and important in this day and age."
Mallindine began coaching in 2014 after students decided to revive Tulane's women's rugby team, which had been inactive for a decade. The team joined the competitive division a year later and has made four Final 4 appearances, were Division II Spring National Champions in 2016 and 2018 and a runner up in 2017.
She started coaching the men's start-up team Rougaroux in 2017 and has seen that group develop into competitors who came in third place in their first tournament last month.
As a marine biologist at the Bureau of Ocean Energy Management, Mallindine is responsible for managing federal sediment resources used in barrier island restoration along the coast and ensuring that the best environmental safeguards are used. "All of the work we've helped facilitate has been dedicated to coastal restoration activities specifically," she says. — KANDACE POWER GRAVES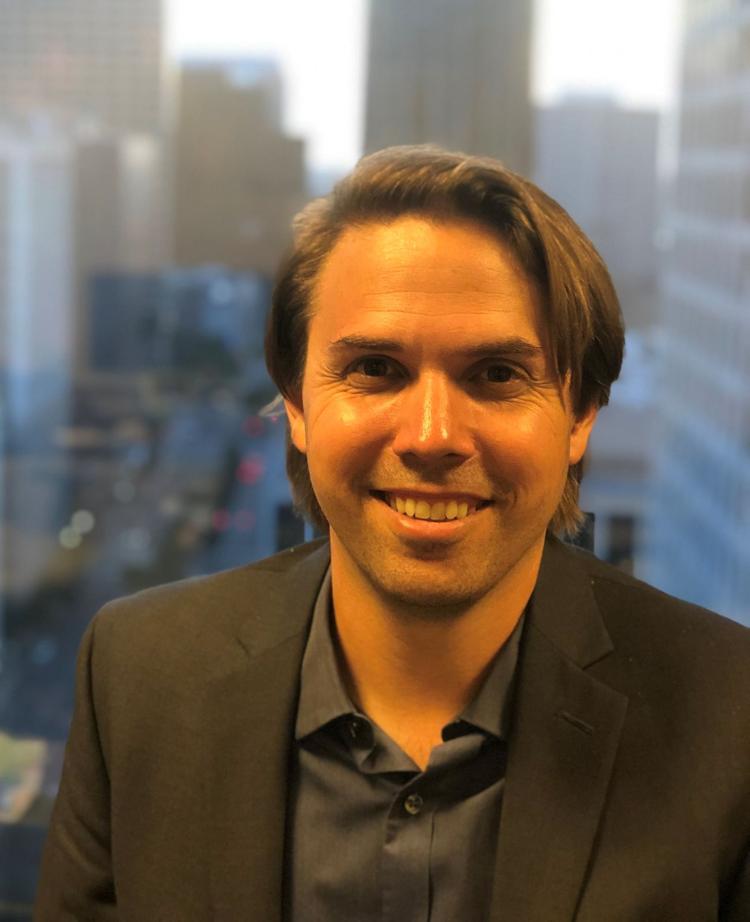 Sean McCloskey, 35
Founder/CEO, Stop & Block
Skin cancer is the most common form of cancer, but sunscreen isn't always available on-the-go at outdoor locations — and sometimes people forget to bring some from home. To address this concern, Sean McCloskey developed Stop & Block, an automated dispenser that provides single applications of sunscreen.
McCloskey's role has been to oversee development of the dispensers, raise funds from investors, secure locations to place the dispensers and, of course, let people know they exist.
Stop & Block has been featured at popular events such as Hogs for the Cause, the Crescent City Classic and the New Orleans Jazz & Heritage Festival. Additionally, 15 dispensers will be placed at various locations around the city including the Steamboat Natchez dock, New Orleans City Park golf course, The Fly behind Audubon Park, Lafreniere Park and the Hilton New Orleans Riverside hotel pool deck.
McCloskey plans to expand distribution nationally and hopes that "Eventually, people can stop bringing sunscreen bottles with them, because they'll know they can just get sunscreen out where they are." — SARAH RAVITS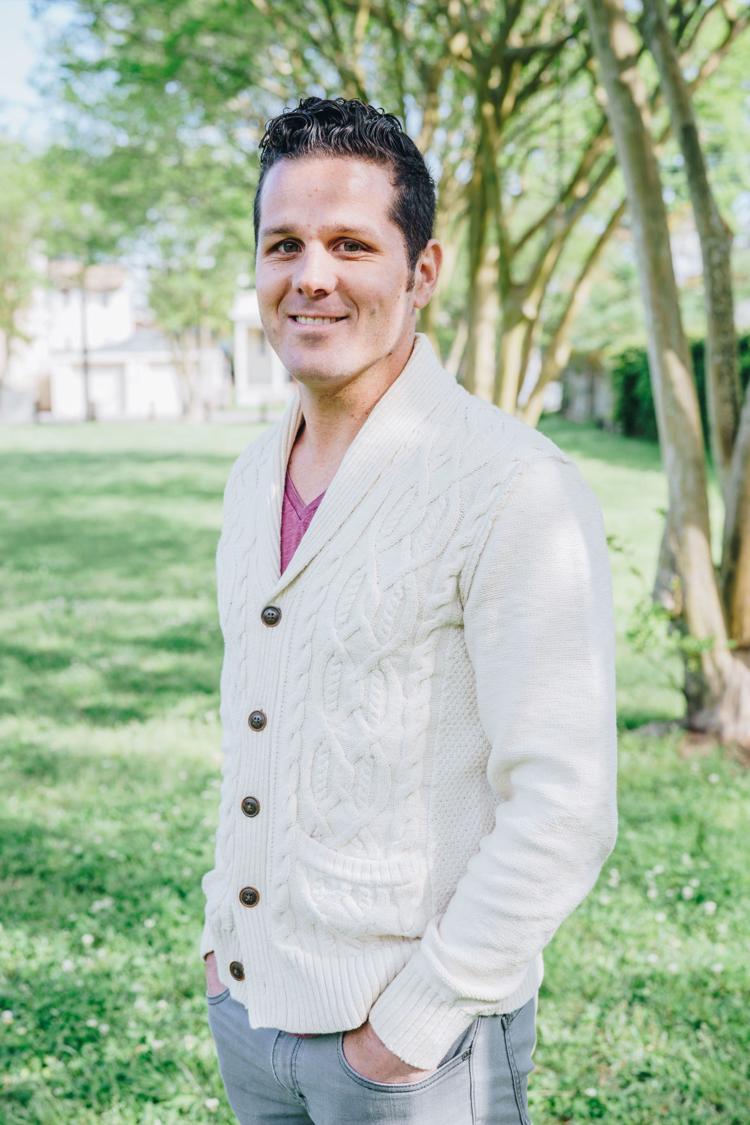 Marco Nelson, 35,
Co-founder and CEO, RentCheck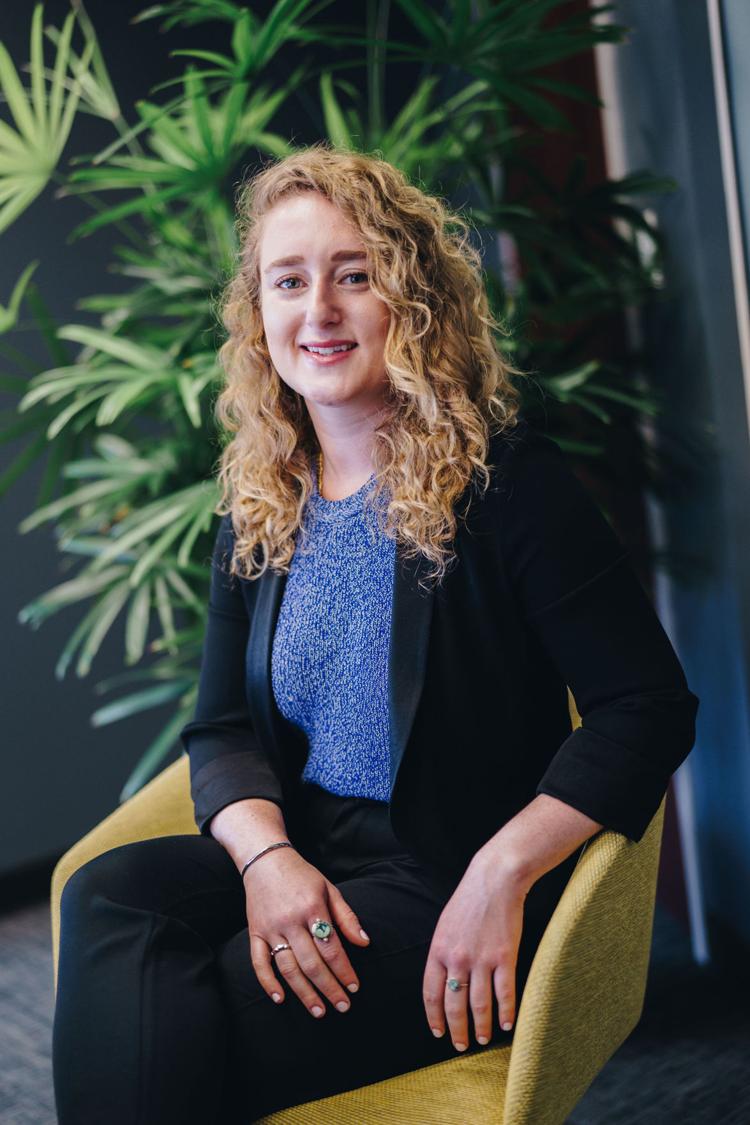 Lydia Winkler, 28
Co-founder and COO, RentCheck
www.getrentcheck.com | Instagram: @getrentcheck | Twitter: @rentcheckapp
RentCheck is a nationwide app developed last year by Marco Nelson and Lydia Winkler, who met at Tulane University as graduate students. Independent landlords and tenants use the app to streamline and standardize move-in and move-out inspections and determine security deposit reimbursements.
The two recently won a grand prize of $50,000 from the Idea Village's New Orleans Entrepreneur Week pitch competition.
Nelson, who just completed a Master of Business Administration degree at Tulane, says the RentCheck app provides a "guided walkthrough for renters to properly document" a rental property and shares the finalized report between renters and landlords, including photographs and notes on the status of appliances, outlets and room conditions. Nelson says the mission is to "to eliminate unjust deductions from security deposits and make the rental process fair and transparent."
Winkler, who also earned a law degree along with her MBA, also founded Relief Effort for Earning Parole (REEP) Now, a nonprofit that provides support and advocacy for people eligible for parole in Louisiana. — SARAH RAVITS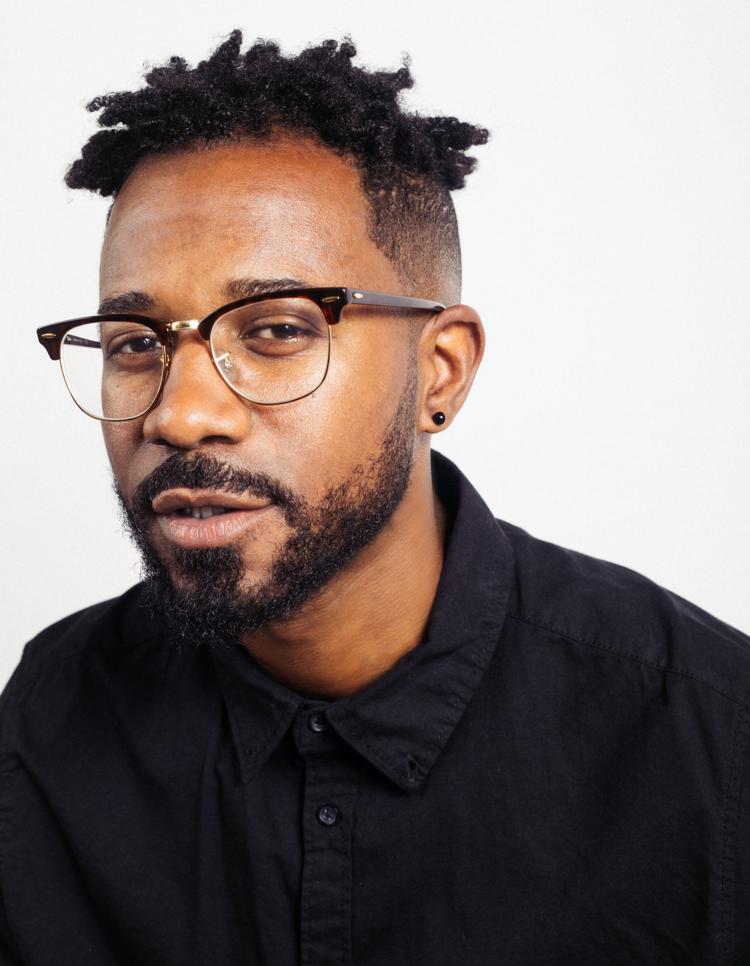 Blake Owens, 36
Music artist
Co-owner, You Are What You Eat NOLA
Co-founder/owner, Bike Rite
Instagram: @o.g.blakeowens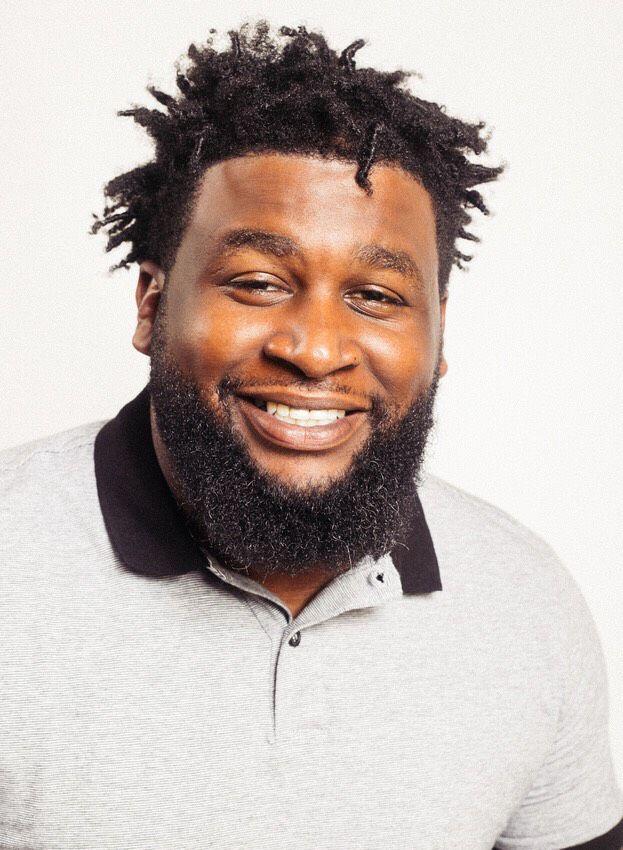 Nick Reed, 35
Co-owner, Bar Culture and Culture Park
Co-founder/owner, Bike Rite
Instagram: @livfastdiefly
www.facebook.com/getupnridenola
Nick Reed and Blake Owens had no idea that the hashtag "GetUpNRide" would become a thing when a participant in their weekly Tuesday bike rides first blurted it out. The men, who've known each other since high school, founded their bike tour company Bike Rite in 2015, but Owens admits that when they started, "We weren't thinking 'Bike Rite' when we did it."
Bike Rite and its weekly Get Up N Ride social rides have evolved to what Reed and Owens say is the next step in the progression of their success. In 2017, Bike Rite held its first Community Bike Festival on Bayou Road. There were bike repair stations and information sessions, but the festival was sandwiched between French Quarter Festival and the New Orleans Jazz & Heritage Festival.
"This year, we're really trying to establish our own identity and do what we do best," Reed says. The 2019 festival was held June 1 along the Lafitte Greenway. In addition to live music, local food vendors, artists and demos of upcoming infrastructure changes spearheaded by Bike Easy and the Complete Streets Coalition, it culminated in a bike ride, complete with music and a police escort (a departure from the weekly rides).
What's next for the accidental entrepreneurs? Reed hopes to attract corporate sponsorships for merchandise like branded bicycles and athletic wear. Owens wants to franchise the business to other cities in the U.S.
"I would love to have a Tuesday night where you see on social media people all doing Get Up N Ride in different cities," he says. — KATHERINE M. JOHNSON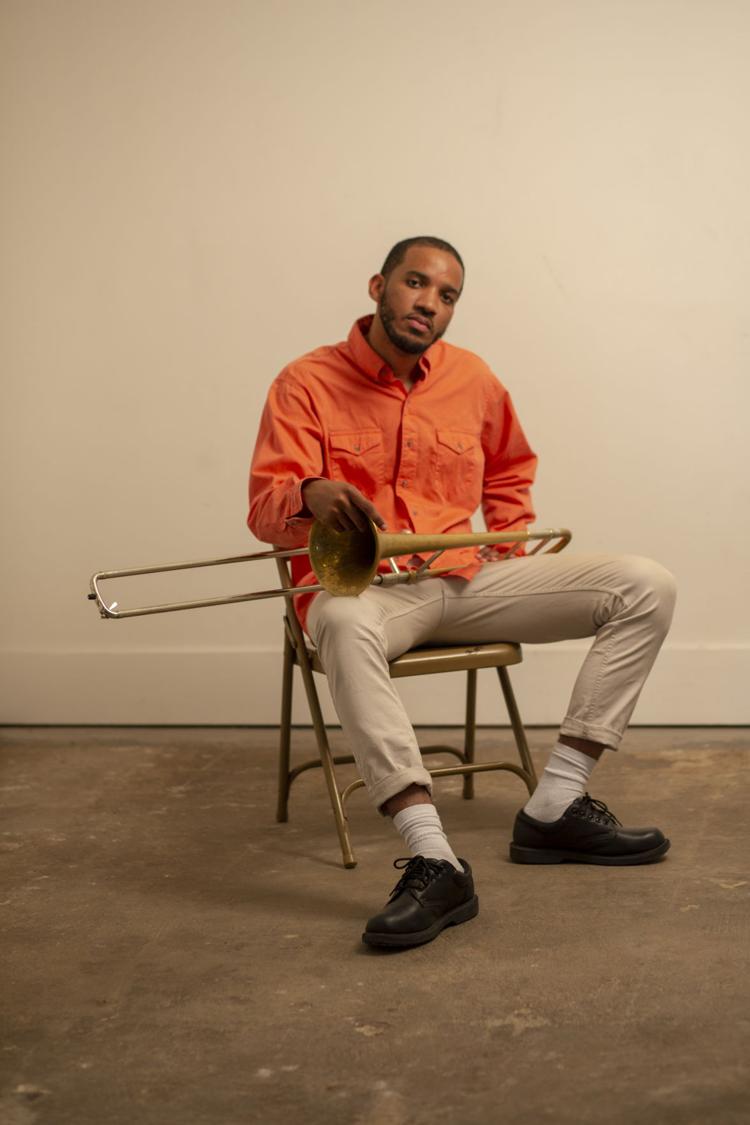 Jeremy Phipps, 27
Trombone player
Instagram & Twitter: @jeremyphipps
Jeremy Phipps is one of the busiest trombone players in New Orleans. A native, Phipps grew up with the city's musical touchstones at his fingertips. He puts them to good use with Ashton Hines' Big Easy Brawlers, helping the group put a modern spin on traditional party music.
Currently Phipps' creative energies are focused on People Museum, a collaboration with vocalist Claire Givens.
"The easiest way to describe our music is electronic pop, but there's a couple curveballs, like trombone and tuba that go through filters and effects," Phipps says. "It feels like a New Orleans dance party in the year 3000." The band released its debut album, "I Dreamt You in Technicolor," in September.
Phipps works steadily as a sideman for some big-name acts, both in and outside New Orleans. He's toured with GRiZ, Rubblebucket, AlunaGeorge and, most notably, Solange.
"Solange's team felt like a family," Phipps says. "We worked a lot of long days to accomplish an ambitious show, and I'll never forget the experiences I had." — RAPHAEL HELFAND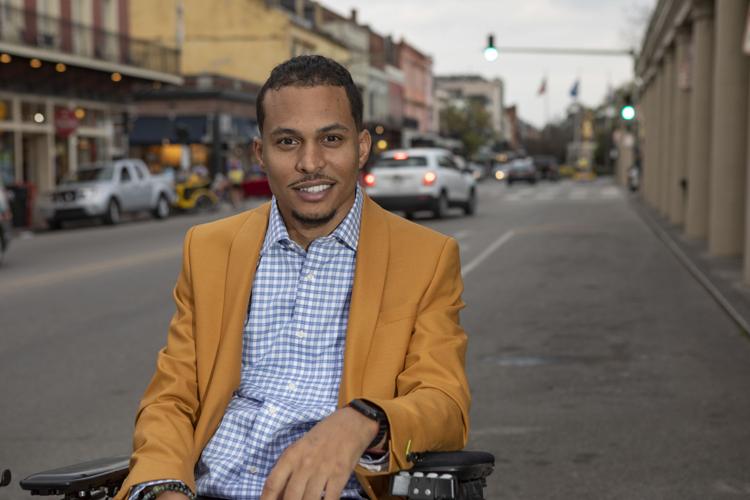 Mark Raymond Jr., 30
Founder and CEO, Split Second Foundation
www.splitsecondfoundation.org | Instagram: @splitsecondfoundation | Twitter: @splitsecondfnd
In 2016, Mark Raymond suffered a spinal cord injury that left him a quadriplegic.
A year later, he visited an exercise facility in California designed to help people with severely limited motility walk and crawl. Louisiana offers few resources for people living with paralysis, so in 2018, Raymond founded the Split Second Foundation (SSF), a nonprofit dedicated to breaking barriers to health for the physically disabled. He has widened his mission to include people with other disabilities.
"I was diving into the numbers, and I realized that I can't leave out people with strokes," Raymond says. "I can't leave out people who've lost a limb because of diabetes — you're talking about four people a day."
Raymond and SSF hope to open their first exercise facility by the end of the year, using donations from events such as SSF's second annual Dependence Day Gala on June 28 (www.splitsecondfoundation.org/dependence-day). He plans to expand geographically and add mental health and case management resources.
"Going back to the hospital and talking to people with injuries like mine and helping them through the darkness [was crucial]," he says. "It can be really gloomy in there, especially when you're hearing 'never' from doctors. That was where I transformed hope into action." — KATHERINE M. JOHNSON
Photo by: Crista Rock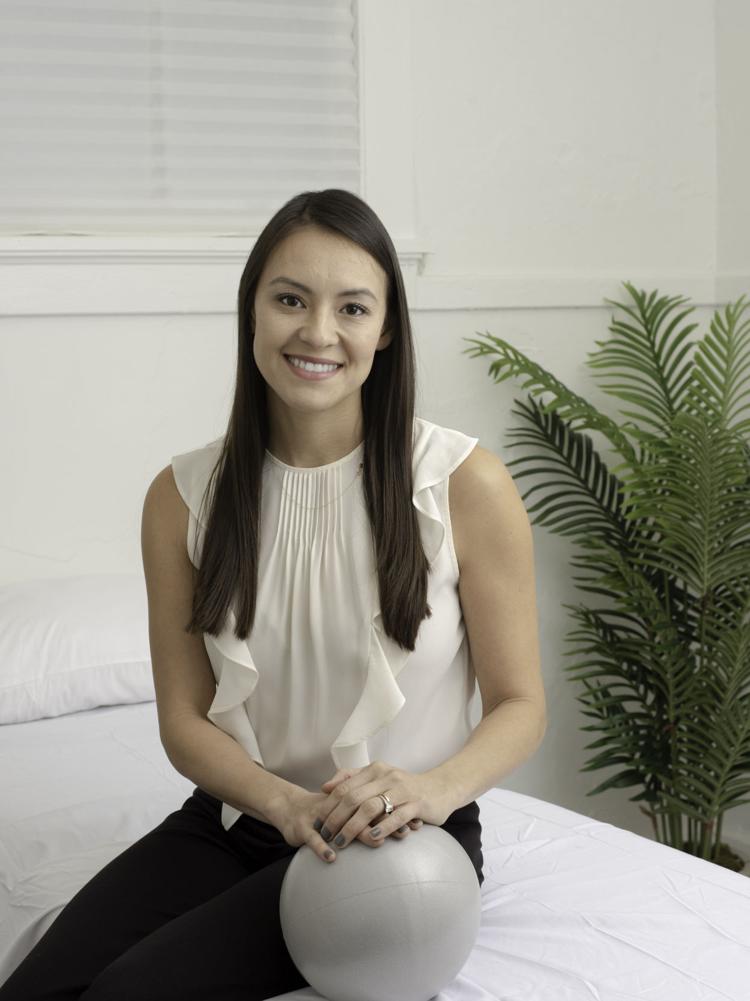 Sara Reardon, 36
Owner, NOLA Pelvic Health
Founder, The Vagina Whisperer
www.thevagwhisperer.com | Instagram: @the.vagina.whisperer
Physical therapist Sara Reardon says most of her patients at NOLA Pelvic Health know her before they even walk inside her clinic because of her Instagram account, which has more than 55,000 followers. Her feed is filled with tips about navigating pregnancy and postpartum life and covers topics from mental health to constipation.
"These are really common experiences that, because we don't talk about them, we think we're alone in that journey," she says. "That's not the case."
Reardon started New Orleans' only pelvic floor health specialty clinic in 2018, working out of a yoga studio once a week. "It grew so quickly that within four months, I had my own space," she says, referencing her Baronne Street office now operating Monday through Thursday.
Reardon aims to tackle the longstanding taboo associated with these issues, while also informing women of how to treat them. "So much care is given to the baby after childbirth and very little is given to the mother," she says. "Often these pelvic health conditions persist because they go unaddressed for so long." — KAYLEE POCHE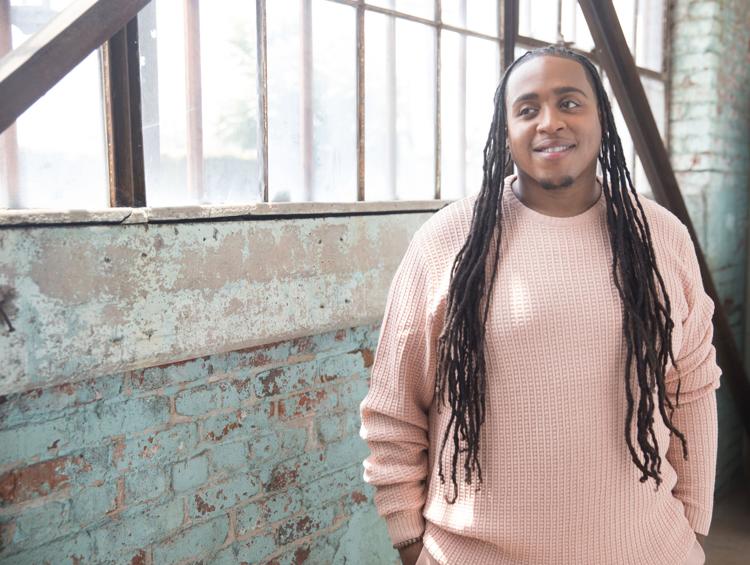 Jamison Ross, 31
Drummer, vocalist
www.jamisonrossmusic.com | Instagram: @jamison_ross
Jamison Ross grew up going to church with his grandfather in Jacksonville, Florida. The gospel music he heard there stuck with him and by high school, he was studying jazz drumming.
Ross continued his jazz studies as an undergraduate at Florida State University and as a master's candidate at the University of New Orleans. He settled here, and in 2012, he won the Thelonious Monk International Jazz Competition for drumming and signed with the storied Concord Jazz label.
"At the time, people knew me for my drumming," he recalls. "They didn't know I could sing."
That changed in 2015, when Ross' debut album, "Jamison," earned a Grammy nomination for Best Jazz Vocal album. In 2018, he released a follow-up, "All For One," which takes his audience further into his sonic world and explores themes of empathy and compassion. It's a strong step forward for one of New Orleans' most promising musicians. — RAPHAEL HELFAND
Samantha Sahl, 29
RISE initiative coordinator, Orleans Parish Juvenile Court
www.linkedin.com/in/samantha-sahl
Samantha Sahl is dedicated to identifying young victims of human trafficking and finding the resources they need to recover. As coordinator of the RISE (Respect, Invest in, Support & Empower) initiative at Orleans Parish Juvenile Court, Sahl helps develop protocols for screening traumatized kids and connecting them with services.
"Most of the kids we work with are between the ages of 13 and 17," she says. "A lot of these are kids that have unmet needs at home or in foster care or have normal developmental vulnerabilities. Traffickers are able to identify whatever need a child has and meet that need in order to manipulate them."
Sahl, a licensed social worker, worked with child victims of human trafficking at New Orleans Children's Advocacy Center and with children and families in crisis at Children's Hospital New Orleans before moving to Juvenile Court. The court is partnering with the New Orleans Family Justice Center to develop a support and education group for caregivers of exploited children to help families heal and to give them tools to help their children. — KANDACE POWER GRAVES
Jared Sampson, 38
Business and marketing instructor, Delgado Community College
Realtor, Prime Real Estate Partners
www.jaredsampson.net | Instagram & Twitter: @thejaredsampson
Jared Sampson is the best kind of busybody. Not only does he teach at Delgado Community College and work as a Realtor at an up-and-coming brokerage, but he's also a freelance marketing advisor for the Carver Theater in Treme, a volunteer with the Son of a Saint mentorship program, an instructor for free entrepreneurship workshops and a member of the extended cast of reality TV show "Southern Charm New Orleans."
But it's the latter occupation that has led him to his most fulfilling job yet. In a 2018 episode of "Southern Charm," Sampson, a gay man, delivers an emotional and heartfelt repudiation of another character's use of a homophobic slur. His speech — and his declaration that "silence is not an option" when it comes to living your truth — caught the notice of LGBTQ crusaders Human Rights Campaign, which bestowed on him its Equality Award.
Sampson's advocacy also landed him a job with the group Campuspeak, which arranges for speakers to travel to college campuses all over the country to give seminars on topics ranging from self-empowerment to racial bias. Sampson says he's proud to use his ever-expanding platform to encourage all youth — especially those who "look like me, walk like me and talk like me" — to advocate for themselves.
"I'm a teacher of life," he says, "of how to live your best life, not someone else's. … Don't be afraid of trying and investing in you." — KATHERINE M. JOHNSON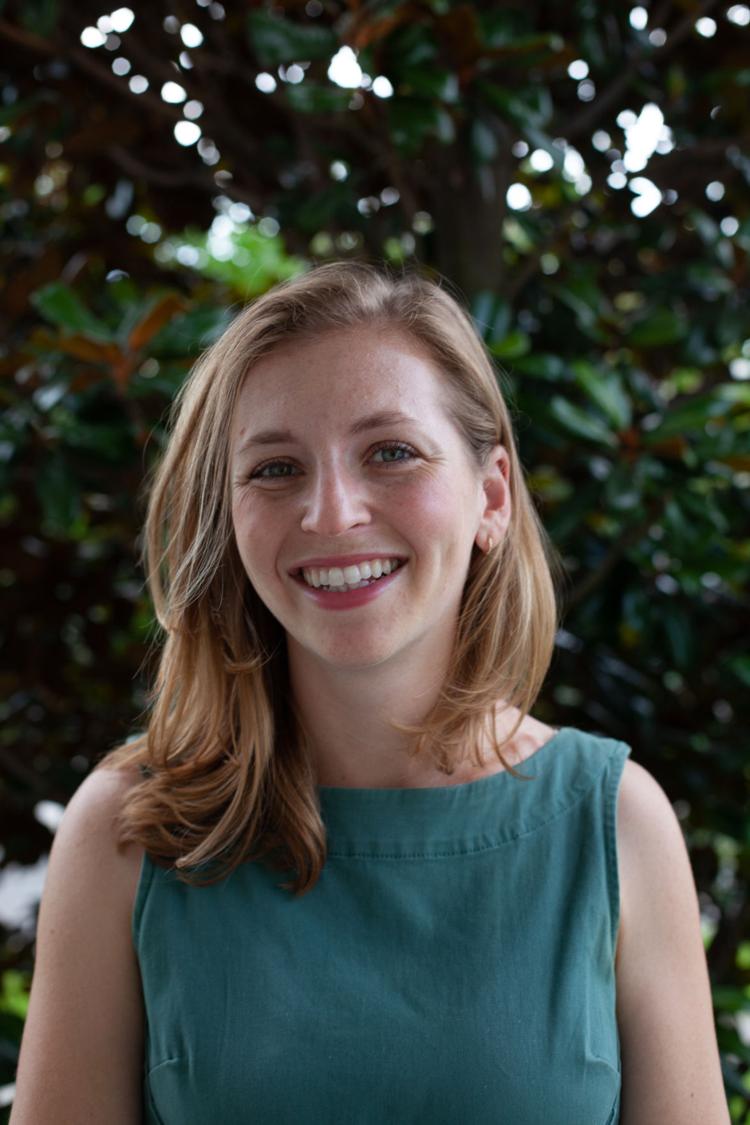 Sophie Harris Vorhoff, 29
Executive director, Friends of Lafitte Greenway
www.lafittegreenway.org | www.facebook.com/lafittegreenway | Instagram: @lafittegreenway
As executive director of Friends of Lafitte Greenway, Sophie Harris Vorhoff is responsible for strategic development and community engagement for the area, which she refers to as "the backbone of New Orleans' growing network." She also works on the organization's fitness programs and arts and cultural events.
She believes that public spaces such as the one she oversees, which is used by more than 300,000 people each year, can "enable us to live fully and vigorously in our environment, our community and our bodies." An outdoor enthusiast, Vorhoff enjoys that her work connects her to people with a shared passion for the environment.
After narrowly surviving a bicycle crash that killed two of her friends, Sharee Walls and David Hynes, Vorhoff is focused on enhancing safety and connecting the community that she relied on for support during her recovery.
Her goals also include completing the final half-mile stretch of the Lafitte Greenway's trail and invigorating the Greenway with public art and additional cultural events. — SARAH RAVITS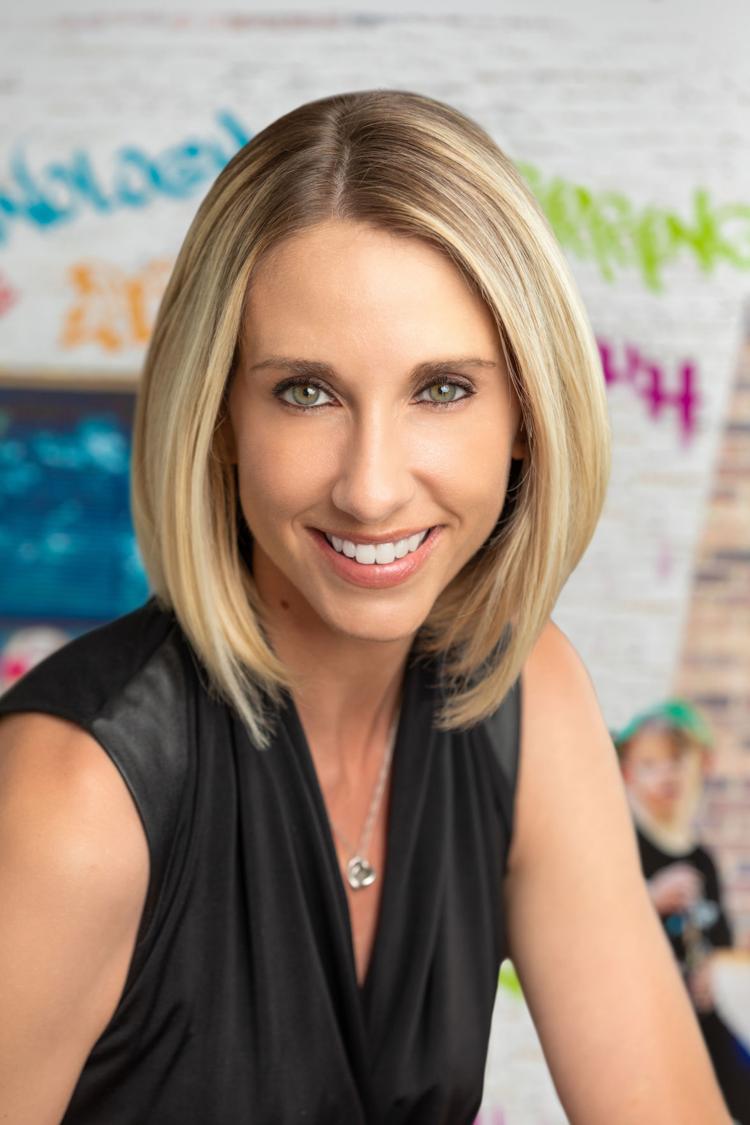 Allison Walker, 38
Owner, Crescent City STEM
www.challenge-island.com/neworleans
Many New Orleans schoolchildren end their academic day at 3 p.m., but working parents often can't pick them up until two to three hours later. Allison Walker, a mother of three, decided these children would benefit from STEM-based after-school enrichment programs.
She founded Crescent City STEM and acquired the New Orleans franchise for Challenge Island, a series of pre-packaged activities, or challenges, that meet state standards for STEM education. Plus, each activity takes an hour, whether it's making rockets or building a foosball game.
"Programs like this allow [students] to have extra enrichment and they still get their playground time," says Walker, who has 15 years' experience in marketing and sales. "We're giving kids a creative space to do these projects that involve critical thinking, teamwork and collaboration."
Since offering the program in November 2018, Walker has signed up 20 schools for after-school programs, field trips and summer camps and has worked with the New Orleans Jewish Community Center and the Girl Scouts of the USA.
Walker says she plans to expand programming to areas including life skills, writing and more. — KANDACE POWER GRAVES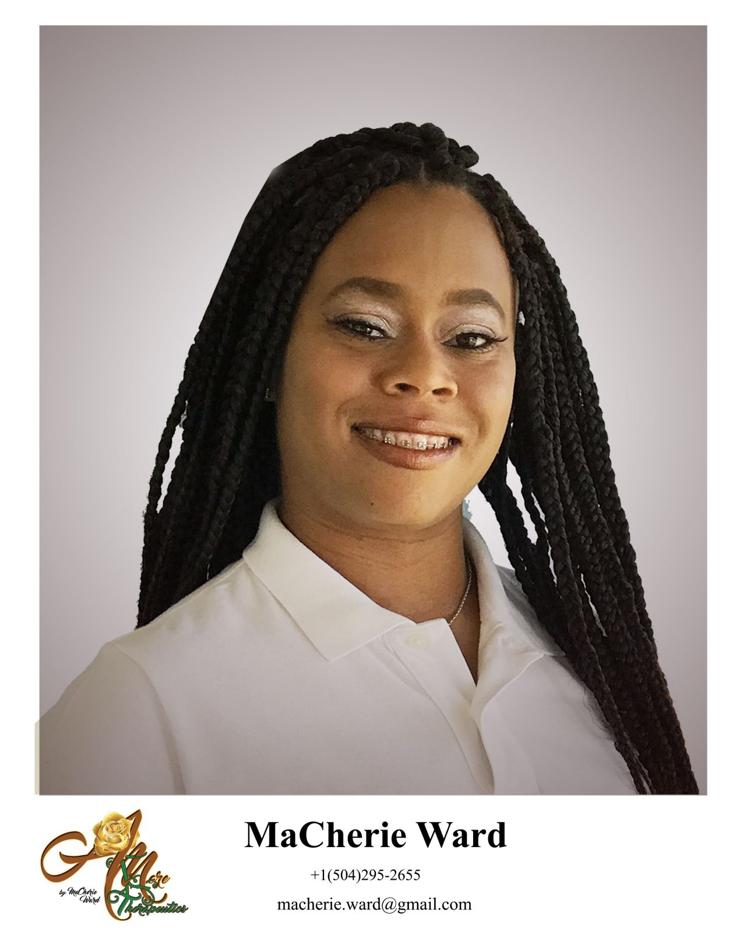 Macherie Ward, 33
Owner/lead massage therapist, Amore Therapeutics Holistic Care Center
www.amorehealing.com | Instagram: @arm_n_hammer15
Macherie Ward became interested in holistic healing and the benefits of massage therapy when her grandfather was diagnosed with cancer. Now she customizes treatment plans for individual clients at Amore Therapeutics Holistic Care Center. She has treated patients facing issues ranging from minor aches and pains to severe emotional and physical abuse.
She also developed a line of massage oils, body butters and scrubs.
Her future plans include expanding into a certified massage therapy school.
"I want to educate others in the art of healing, self-awareness and spreading the message of wholeness of the mind, body and spirit," Ward says. "I am making my community a better place because I am laying down a foundation of clinics that will never turn a customer away regardless of income level [and] embraces a hurting country."
Over the next few years, Ward also wants to start a nonprofit and open a shelter that feeds the homeless and provides clothing and books to impoverished families. — SARAH RAVITS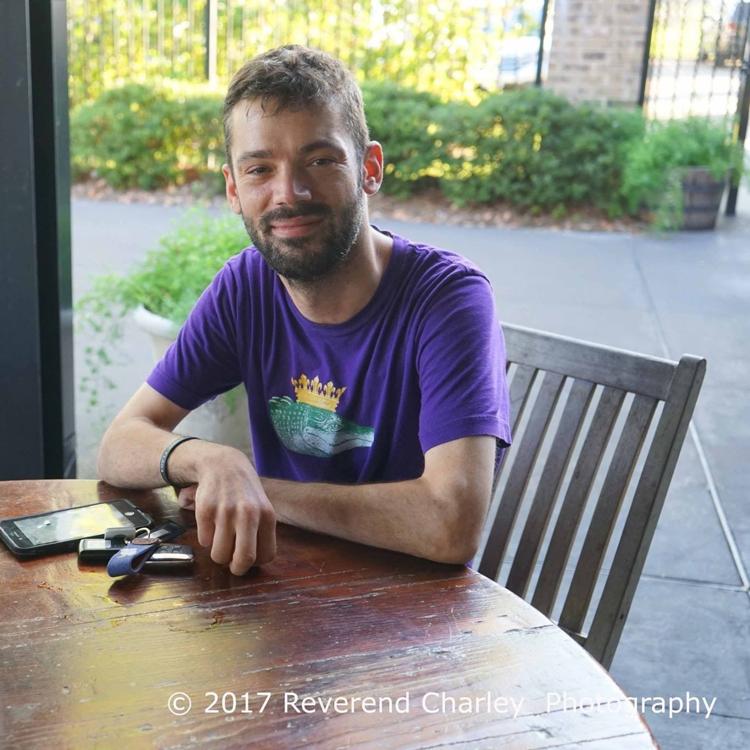 Lamar White Jr., 37
Publisher/founder, The Bayou Brief
www.bayoubrief.com | Twitter: @LamarWhiteJr
Lamar White Jr., publisher and founder of the Bayou Brief website, chronicles the people and events that define his home state of Louisiana.
"I've learned that writing can be the most powerful way to empower the marginalized, to affirm our shared humanity and to effectuate meaningful change," he says. "Writers must risk vulnerability in order to cultivate empathy and practice humility."
Born with cerebral palsy, which has affected his physical mobility, White also was challenged by the death of his father when White was a teenager. In coping with the aftermath, he says he was inspired by his mother.
"From her, I learned how to stand up to bullies and always be guided by what is right, not merely what is convenient," he says.
White is focused on using his platform to shed light on the people and communities in the state that are "too often neglected and exploited," he says. His ultimate goal is for the Bayou Brief to become self-sustaining.
"I am proudest of all of our readers who have built this publication together with me through their generosity and deeply meaningful words of encouragement and praise," he says. — SARAH RAVITS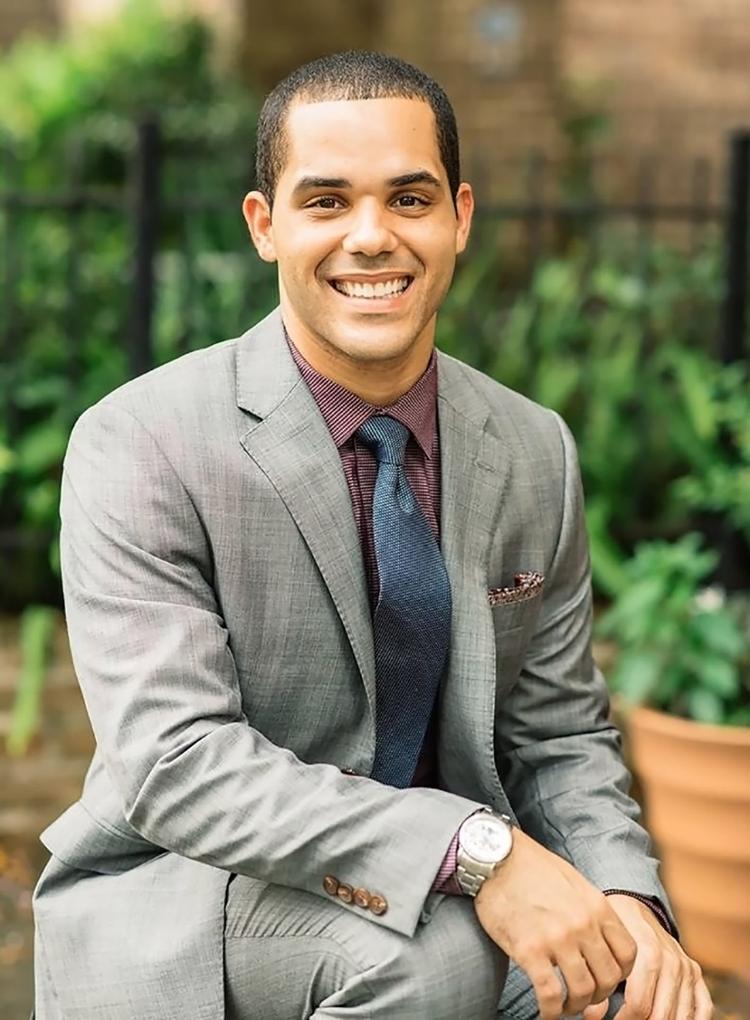 Matt Willard, 30
Senior manager of marketing and communications, Fluence Analytics
www.fluenceanalytics.com | Instagram: @matt_willard4 | Twitter: @FluenceTech
Fluence Analytics provides real-time monitoring solutions for chemical companies producing polymers, and it uses sustainable production processes, improves product quality and reduces the use of raw materials and energy.
As senior manager of marketing and communications, Matt Willard is responsible for the overall development and implementation of the company's marketing plan, including strategies and tactics that drive success: branding; organizing webinars; public, media and investor relations; business development; overseeing the company's social media presence and more.
He says he's most proud of leading a comprehensive company rebrand for Fluence Analytics, formerly known as Advanced Polymer Monitoring Technologies. This included the new company name, branding, website, and company's mission statement. He also launched a media campaign after the company secured Series A venture capital financing, patenting products and services with over $20 million in competitive grants and funding from investors and consumers.
"Working in a startup forced me to become baptized by fire," he says. "I asked for help when I needed it, I read a good deal of content from trade publications, and I asked questions." — SARAH RAVITS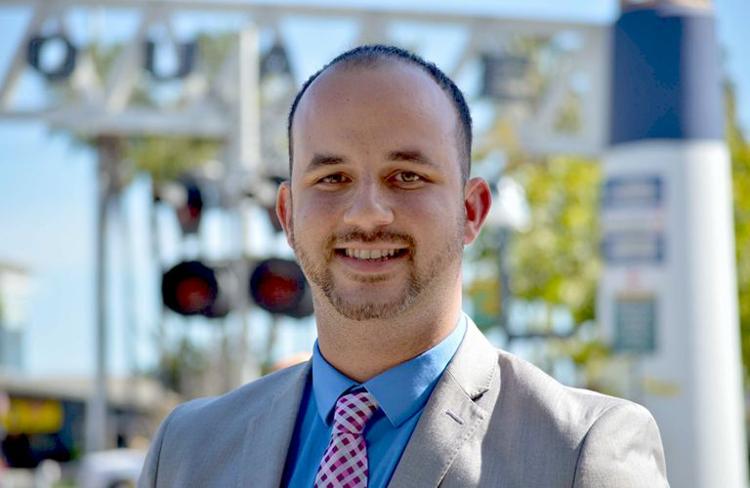 Mike Woodward, 33
Executive director, College Track New Orleans
www.facebook.com/collegetrackneworleans | Instagram: @collegetrackneworleans
Mike Woodward, executive director of College Track New Orleans, is responsible for fundraising and overseeing performance to ensure students are on track to matriculate and graduate from college. He also seeks to build a culture that focuses on student achievement, operational efficiency and general excellence.
Shortly after moving to New Orleans in 2011, he enrolled in the Tulane University School of Public Health and Tropical Medicine, where he learned about College Track and its mission to empower students from underserved communities to graduate from college. He joined the organization in 2015 and was promoted to his current leadership role in September 2018.
"Equity is my life's work," he says.
His goals include working toward "a world where opportunity is distributed in the way that talent is: evenly." He says he aims to strengthen the organization by serving more students and building the alumni association to ensure participants remain connected to one another and the organization.
"Ultimately, we are working to make college graduation the expectation, not the exception, for first-generation college-bound students in New Orleans," he says. — SARAH RAVITS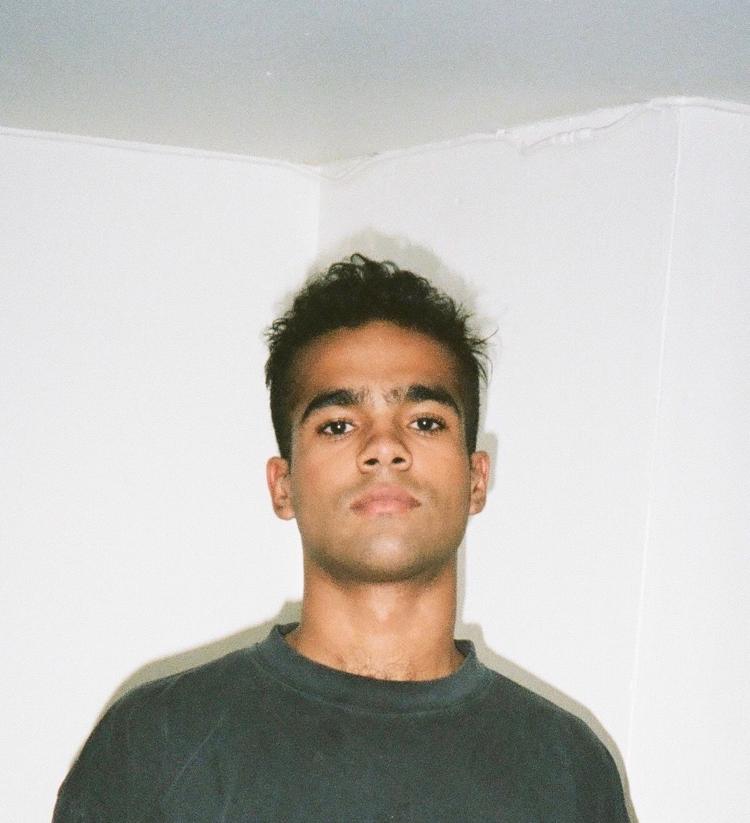 Phillip Youmans, 19
Filmmaker
www.phillipyoumans.com | Instagram: @phillipmyoumans
Phillip Youmans stockpiled the cash he earned from working Morning Call shifts as a high schooler to pay for production of his debut feature-length film, "Burning Cane," which won top accolades at this year's Tribeca Film Festival.
Youmans made history as the youngest filmmaker to compete in Tribeca and the first black director to win the festival's best U.S. narrative feature award. He describes the film as a "thesis" of conversations about religion in the black rural South, addiction, toxic masculinity, jealousy and family.
Drawing from his own experience growing up in a church, Youmans wanted to humanize — not caricature — the religious community. "There's still things about the church experience that I appreciate," he says.
In his next film, Youmans hopes to provide the same nuanced portrayal of New Orleans' Black Panthers chapter. "They were these teenagers who were fighting to self-govern their community," he says. "But they were still human beings, and they still made mistakes. ... Everyone, especially within our community, deserves to be shown in a multidimensional light." — KAYLEE POCHE